2022 Changes to Building Regulations for Doors and Windows
Share this story!
Share this post to any popular social media, email it to a friend or print it off.
---
Index
Building Regulations Update 2022
Important changes to the Building Regulations will see a huge impact on the window and doors supply for both new homes and existing homes from June 2022. New approved documents have been published and will be implemented on the 15th June 2022, which means any installations taking place on and following this date will need to comply with the new Regulations. For our mutual benefit we've summarised everything you need to know about the changes to the Building Regulations when installing windows and doors. Before we go into the heavy details, let's start by answering the basics.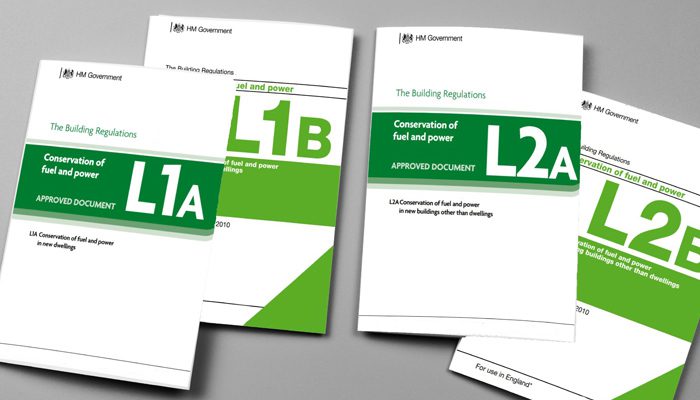 What are Building Regulations?
Building regulations are standards set in place by the Government to ensure that any building work is completed in a safe, efficient and healthy manner. Since the 1st of April 2002, building regulations have applied to all replacement glazing. Other areas such as safety, air supply, means of escape and ventilation are also covered by the regulations.
A window or door is classed as a 'controlled fitting', and any standards relating to this classification will need to be met when you are installing a window and/or door.
This article acts as a general guide on what to look out for and be aware of in terms of choosing windows and doors that comply with Building Regulations. We will update this article as and when more information becomes available.
Do I need to comply with Building Regulations?
The short answer to this question is YES! The reason is straightforward and it's important that you understand the standards and accept them for what they are. The purpose of the building regulations is to ensure the safety and health for people in or about any given building. 
The difference between doing it right and doing it wrong just isn't worth it and if it is not done right, the full force of the Building Inspectors may be felt. When it comes to the Building Regs, we will never compromise and we believe neither will you once you understand what's at stake.
Who's responsible for complying with Building Regulations?
The published documents clearly state that it is the person carrying out the works e.g. the installer who's responsible for ensuring that the project and building elements comply with the regulations. Tradespeople will be required to register with a Competent Persons Scheme to prove their ability to carry out certain work to the required standards. Once an installation is completed the installer will be required to provide proof of compliance in the form of appendices. This is where the importance of choosing a reputable fabricator kicks in. Be sure to choose one who understand the standards and can provide you with the paperwork you need to prove compliance .
Document F – Ventilation
Valid From: 15th June 2022
Document F covers means of background ventilation, which essentially refers to the requirements of trickle vents.  Airflow is very important as it'll improve the overall condition of the dwelling and wellbeing of the people living there. The type and extent of ventilation will depend on the use and size of the room. Vents are the most contentious part of any detail on a window. They are hugely important because they remove stale air and reduce condensation and help to prevent mould. They also allow ventilation whilst the windows are locked, and security is a key requirement of most homeowners.
2022 Changes to Document F
Replacement windows that contain background ventilation must include at least the equivalent ventilation. 
Where windows do not contain background ventilation, or the rate of ventilation is unknown, then the replacement windows must contain the following;

Habitable rooms and kitchens – min. 8000mm2 equivalent area (EQA) or 10,000mm2 equivalent area (EQA) in single story dwellings.
Bathrooms (with or without a toilet) – min. 4000mm2 equivalent area (EQA).

If the dwelling will have continuous mechanical extract ventilation, then a minimum of 4000mm2 EQA of background ventilation should be installed in each habitable room.
Challenges
It's a dramatic change! 5000mm2 EQA has been the norm for years and fabricators will have to work hard to come up with a vent that can achieve 8000mm2 EQA. Rest assured that Quickslide is ahead of the game!
Challenges to the supply chain with increase in demand for vents.
Increase in cost for manufacturers and potential increase in energy usage to heat the cooler air for homeowners. 
Our industry will need to work together to overcome the negative customer perception of vents.
Our Advice
Ensure your supplier has a compliant trickle vent solution lined up. The changes to Document F sit at the top of the toughest changes to the Building Regulations 2022 and to some suppliers the change will have come as a surprise and may therefore not be ready in time to supply a fit for purpose product.
Start to educate your customers now and raise awareness of the new regulations. Get into good habits and if you're asked by customers to change the specification of their windows and doors, perhaps because they are trying to shave a bit off the cost, or because they've decided that they don't like the look of something, such as trickle vents, push back with advice that explains why such things are in place.
Document L1A – Conservation of Fuel and Power (New Dwellings)
Valid From: 15th June 2022
However, the new regs will not apply to work subject to a building notice, full plans application or initial notice submitted before the 15th June 2022 – provided the work commences on site before 15th June 2023.
The windows and doors you go with for your new-build home must comply with the requirements of the amount of heat that can pass through the glass and framework, which is measured as a u-value. Now then, what is a u-value? A u-value is a set value calculated by the thermal transmittance performance of a system. You should know, the lower the u-value the better.
The need to reduce overall building energy consumption is part of a bigger goal of achieving "nearly zero energy" or "net-zero energy buildings". To achieve this, new homes and buildings will have to produce significantly less CO2 to help the country move towards this goal. As climate change predicts hotter summers and warmer winters in the next 100 years, buildings designed now as well as many existing buildings will need to cope with the future climate. The aim for building designers should be to provide buildings with comfortable environments for occupants without using excessive heating or cooling energy, which will exacerbate carbon emissions.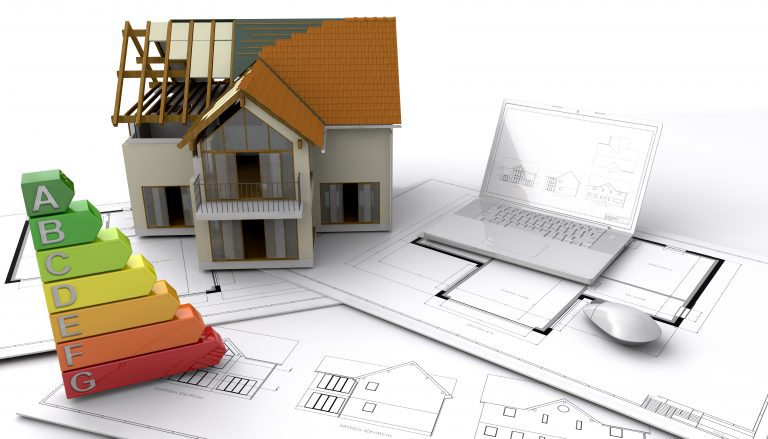 2022 Changes to Document L1A
Before we go into details of the changes to the published document, it's crucial you understand the terminology used in the document. Building elements used in new homes have a targeted specification value and a limiting value allocated to them. The targeted specification value can be described as the desired u-value and the limiting value is the minimum requirement. 
Also, note that a new home is always built to a minimum standard of total energy performance.
Targeted specification value for windows and glazed doors with >60% glazed area: 1.2 U-value
Targeted specification value for semi-glazed door (30-60% glazed area): 1.0 U-value
Limiting standard for any windows and doors: 1.6 U-value
As per the limiting standard listed, windows and doors installed into a new dwelling are required to be of 1.6 U-value or less. If the U-value of the windows and glazed doors is between 1.3 – 1.5 (higher than the targeted specification value of 1.2), another element such as the external walls will need to achieve a better u-value than the target stated for that element for the dwelling to achieve its minimum standard of total energy performance.
Challenges
To understand and explain the difference between the targeted specification value and the limiting standard.
Building a new home requires extensive research. The building elements must be finalised and signed off prior to the build to ensure that it's built to a minimum standard of total energy performance. If changes are to be made mid-build, the work should be paused, changes be submitted and not until these have been approved should the build re-commence.
The targeted specification value could be particularly challenging without having to opt for krypton filled units or potentially triple glazing. As of right now, a 1.6 U-value (limiting standard) is already achievable across our product range and we're constantly looking for ways to achieve better insulation values. 
Our Advice
Educate yourself and prepare for questions. These regulations are not to be ignored and inspectors will require proof of compliance.
Products with a 1.6 U-value are widely accessible. However, our advice is to make yourself aware of your suppliers' product upgrades to energy performance as customers find themselves forced to look for products with the absolute lowest u-values. When questions start to arise, make sure you know what you can offer and the costs thereof.
Document L1B – Conservation of Fuel and Power (Existing Dwellings)
Valid From: 15th June 2022
Existing homes and certain home improvements will also be subject to higher standards and homeowners planning to invest in windows and doors will be affected. One of the main reasons for heat loss in a home is poor glazing in the windows and doors. Double and triple glazing is a great way to prevent this. Document L1B covers fuel and power in existing dwellings, which aims to increase the over thermal efficiency of homes as part of the Government's strategy to achieve net zero carbon emissions.
2022 Changes to Document L1B
Replacement windows to be at least 1.4 U-value or Window Energy Rating B
Replacement doors with >60% glazing to be at least 1.4 U-value or Doorset Energy Rating C
All other replacement doors to be at least 1.4 U-value or Doorset Energy Rating B

Challenges
The increase in performance for doors is substantial and could be particularly challenging for products in aluminium including bi-folding doors without having to opt for triple glazing.
Increase in cost of manufacture.
Evidence of compliance – make sure you choose a reputable supplier such as Quickslide who's got the paperwork in order.
Our Advice
Firstly, don't let the low u-value of 1.4 alarm you! On existing dwellings you have the option of showing compliance through either a u-value or an energy rating, which gives you options. Ask your supplier how their products comply – it is likely that some products will comply only through u-value and others through the energy rating. 
Document Q – Security
Valid From: 15th June 2022
Document Q covers security in dwellings, which covers the requirements of windows and doors that have been designed to resist physical attack.
Proposed Change to Document Q – Implementation Date TBC
The current 2015 edition of Document Q only applies to new dwellings. However, if a property was built to comply with Document Q then the replacement glazing will need to also comply.
Current Document Q Standards
Ground floor, basement and other easily accessible windows should be secure windows. Secure windows and doors should be manufactured to a design that are shown by test to meet the security requirements of PAS 24: 2016.
As a rule of thumb, all easily accessible glazing should contain at least on pane of laminated glazing to a minimum class of BS EN 356:2000 P1A.
What are easily accessible windows?
Easily accessible (ground floor):

With a none locking handle: Fully PAS 24: 2016 with 6.8mm laminated glass.
With a key locking handle: PAS 24: 2016 with either standard or toughened glass (dependent on height from floor).

Easily accessible (first floor):

a window or doorset that is within 2m vertically of an accessible surface such as the ground, basement level or access balcony.
a window within 2m vertically of a flat sloping roof that is within 3.5m of ground level.
In other words if a person can access the window by means of say a shed, a garage, a porch, a balcony it is easily accessible. Non accessible first floor windows or any window 3.5 metres above ground level does not need to be PAS 24: 2016.
Challenges
As laminated glass will be required for an estimated 55-60% of all glazing products we can expect to see some issues around cost and availability of laminated glass. 
Potential negative impact on the WERs and DSERs.
Increase in weight of windows and doors will lead to an increase in costs of handling and transport.
Document O – Overheating
Valid From: 15th June 2022
Document O includes details of a new proposal which aims to mitigate risks of overheating for new dwellings. The purpose of the new proposal it to limit unwanted solar gains in the summer and to provide adequate means to remove excess heat from the indoor environment.
The English proposal splits the country into two areas, Greater London and England. It also splits dwelling types into two different categories:
Group A – more than two fabric elements and openings on opposite facades to allow cross ventilation.
Group B – two or fewer fabric elements and opening on facades which are not opposite. 
The Welsh proposal also splits dwelling types into two similar groups. 
Details of Document O
Maximum allowable glazing areas are introduced. The figure differs by dwelling type and area. The maximum glazed area ranges from 13% of the floor area in Greater London to dwellings within Group A to 35% of the floor area to dwellings in Wales in the equivalent Group 2. 
Shading on glazing between NE and NW (via South) is required to all buildings within Greater London. This could be through external shutters or by using glazing with a maximum g-value of 0.4. 
Challenges
Limiting glazing areas could lead to smaller windows, which during a time where glass surfaces are particular in demand could cause issues.
Document B1 – Fire Safety
Valid From: 30th August 2019
When you're buying new windows and doors, the main aspect of fire safety is the requirement of a 'means of escape'. If you're replacing a window, the new opening should be sized to provide at least the same potential for escape as the window it replaces. If the original window that is being replaced was larger than necessary for the purpose of escape, then the new window opening could be reduced down to the minimum as specified in the criteria below.
The means of escape requirements should be considered for any windows installed into a new building, extension or existing dwelling. In most cases a window with a fire escape feature will not look any different from the rest but its functionality could save lives. It's important to follow the standards and inform the manufacturer of any such requirements. If an escape window is required, the following criteria should be adhered to:
Width and Height – Either of these are not to be any less than 450mm
Clear Openable Area – No less than 0.33m²
Cill height – The bottom of the openable area should be no more than 1100mm above the floor area.
Watch the video below to see our service engineer, Dave demonstrating our uPVC Sash Windows with fire escape.
If you're replacing windows on the first floor that are currently not equipped with a fire escape option, it would be wise to consider replacing a couple of them with some that are.
Generally, one per room is required.
Document M – Access to Buildings
Valid From: 1st March 2016
Every home needs a main entrance and if the home was built post 1999, the main entrance threshold must remain level otherwise the works will not comply with Building Regulations. The rule is set in place to enable people, including those with disabilities, to gain access into the dwelling.
If you found this guide useful you may also like to check out our window and door buying guides.
Government Building Regulations Download
A consolidated version of the individual Approved Documents published by the government, is now available as a single, searchable PDF.
Click Here to download the Approved Documents.
Further Questions
How Much For New Windows And Doors?
The best way to ensure that you install windows and doors that are up to date with building regulation changes is to purchase new ones that incorporate the requirements directly within their design. 
How much new windows and doors cost can change depending on the number of units required, their style and size, their colour or wood grain, and a whole host of other important factors. Luckily, you can request a price for Quickslide's range of uPVC and aluminium windows and doors on our website directly.
How Long Do Building Regulations Last?
How long building regulations last depends on the regulation, as each one can be updated at different times. Over time, the regulations listed here may be updated further with new requirements, so it's important to stay on top of recent changes and events within and surrounding the industry.
What Happens If You Don't Get Building Regulations?
It is always essential to ensure that you meet building regulations and meet requirements. If you don't, you could be fined and run the risk of having your work demolished. At Quickslide, we always recommend having the proper regulations before committing to any work.
Please note, our news articles are relevant and accurate at the time of release, but as technical developments dictate, and times goes by the information in this article may no longer be applicable. If you have questions, please contact us using our online contact form or call us on 03332 412 240.