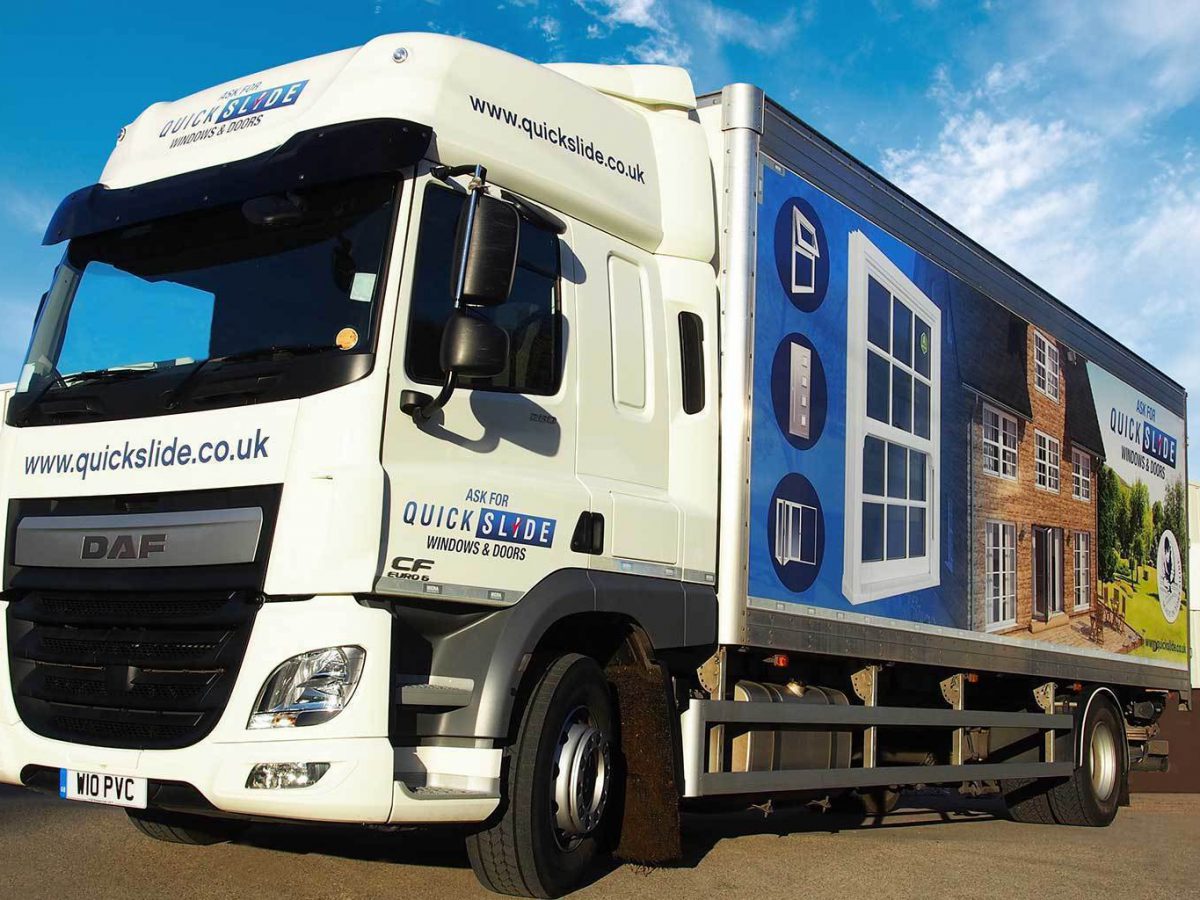 Booking the Delivery
When your order is placed via the Sales Department you will be given a 'week commencing' delivery date. This is to clarify what week you can expect your delivery to take place. This is not a specific date, just an indication. Prior to confirming your order, you must make us aware of any delivery restrictions to your property that may affect the delivery. This can be things like narrow roads, low bridges, and weight restrictions and so on.

We generally use 18.5 tonne rigid box vehicles to deliver the majority of our products. If you feel that there may be an issue with the size of the delivery vehicle then Quickslide must be informed prior to confirming your order. If the driver arrives and is unable to deliver to you, this will result in re-delivery charge if the products are returned to our depot.
Delivery Restrictions
There are certain geographical restrictions to our delivery area. As such, we do not deliver to Northern Ireland, Republic of Ireland, Isle of Wight, Isle of Man, Jersey, Guernsey, any islands of Scotland and the Scottish Highlands.

In addition to the above there are certain UK mainland postcodes that are also excluded from our delivery area, therefore these will be 'price on application' at point of enquiry: AB, IV, PH, KA 27-28, PA 28-29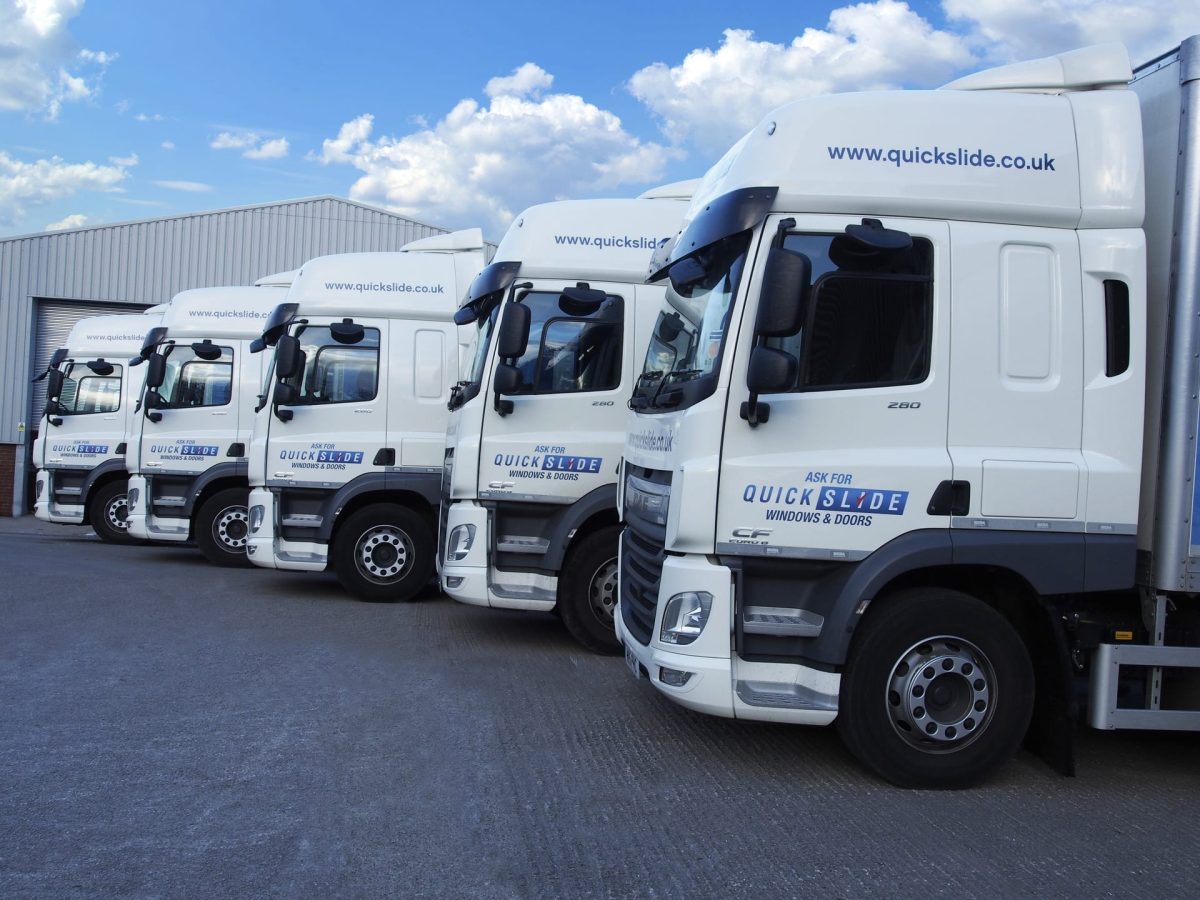 Delivery Charges
We charge between £0 – £200 per order (not per window), depending on where you are in the mainland UK and the number of windows ordered. Charges for delivery to the restricted postcodes above may be higher and can be confirmed on application, prior to confirming your order.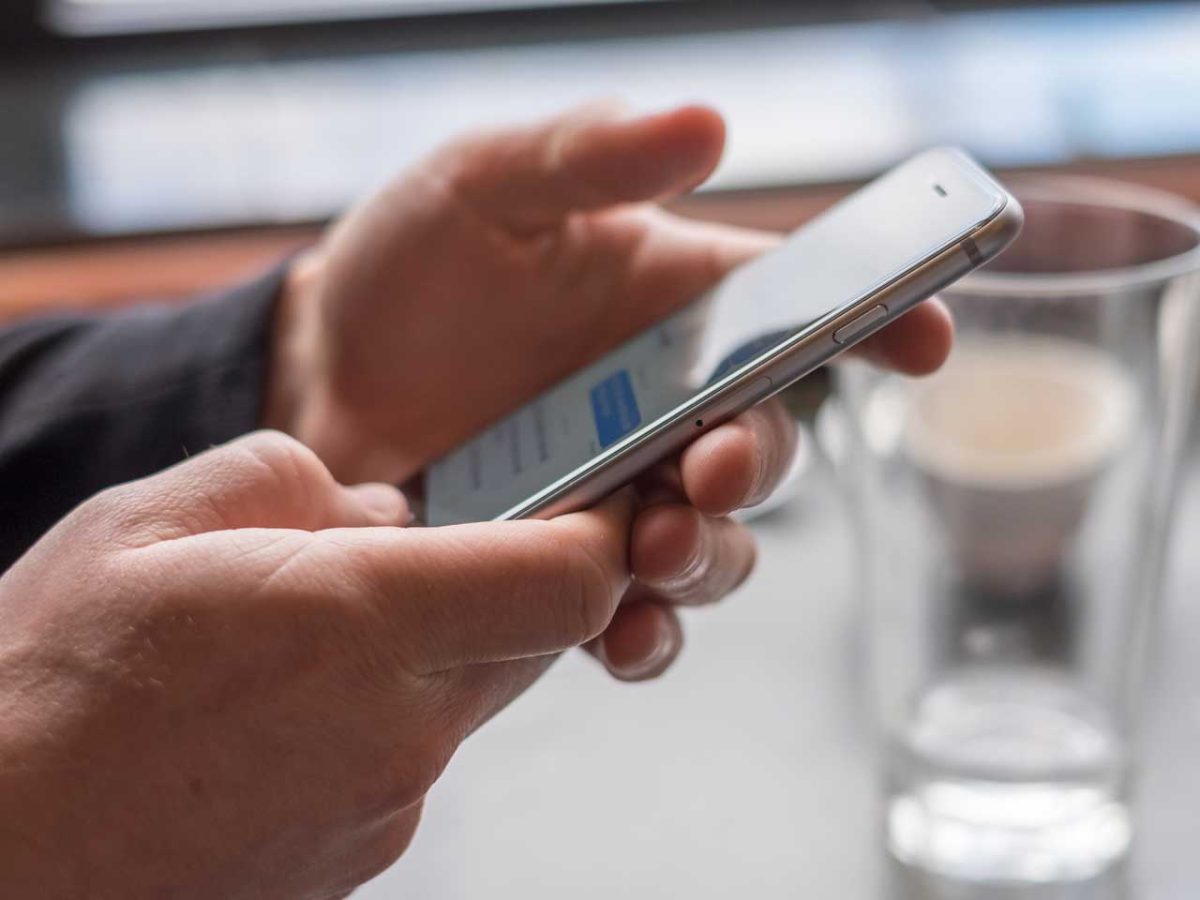 Text Message
The week before your delivery is due you will receive a text message from our transport department stipulating the following:


Estimated delivery date
The name of the driver who will be delivering your products
The driver's contact telephone number
Your Quickslide order reference(s)
Delivery postcode
Outstanding balance if applicable
If you do not have a mobile telephone, we will email you to confirm these details. If you have no email, we will contact you on your landline number to confirm these details for you. You will need to ensure your availability during this specified day of delivery in order that the goods can be accepted, signed for and any outstanding payments made if required. The delivery of goods will be delayed if we are unable to contact you directly to book in the delivery.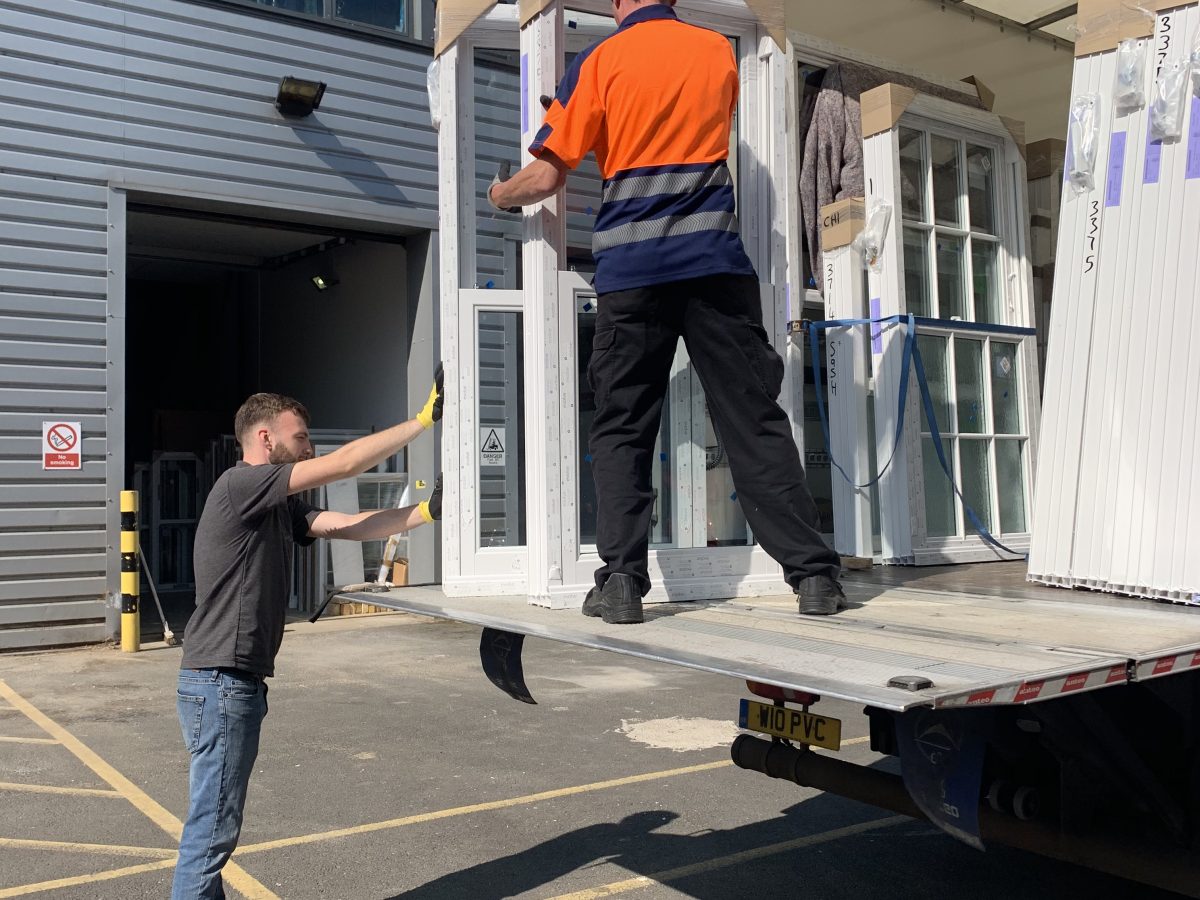 The Delivery
One the day of the delivery, you are welcome to contact the driver directly to discuss what time he will be with you rather than waiting in all day. If you prefer not to contact the driver, he will call you approximately 1 hour before he is scheduled to deliver to you to confirm his attendance. Once the driver arrives, he will in most cases be able to off load the goods on his own (however a helping hand is always welcome). The goods will be deposited on your property but will not be taken in to your house as he is not insured to do so. This is non-negotiable.

When the items have been delivered, you will have 15 minutes with the driver to check through the items to make sure there has been no visible transit damage to the items. Although rare, if there has been any damage, then the items must be returned to Quickslide for rectification. The reason we ask this is if we need to replace the product it is much quicker to send the original back with the driver to get the whole replacement process moving as quickly as possible. If you are unsure, please call Quickslide during the delivery. The delivery note must be signed, name printed and dated as proof that all items have been delivered in good order. Any outstanding balance must be paid prior to the driver leaving. If you have any questions about our delivery, get in touch through our online contact form or take a look at our FAQ page.