Share this story!
Share this post to any popular social media, email it to a friend or print it off.
---
Index
Introduction
Windows are a purchase that most homeowners only make once or twice in their lives and with the many options available on modern windows today, we understand how buying new windows may seem puzzling. There are so many things to consider… material, design, glazing, colours, finishes and hardware. So, where are you even supposed to start? Many homeowners avoid these decisions until the state of the old windows are figuratively speaking staring them in the face.
We're here to help and with that we've put together a guide for buying new windows, and we will of course do our very best in guiding you from start to finish.
Firstly, will you need planning permission?
If you are making significant changes to your home such as building an extension you will require approval from a planning officer before you can go ahead. As a rule of thumb, you do not usually need to apply for planning permission if you are installing internal secondary glazing or if the windows and doors you are buying are of similar appearance to the ones you are replacing. There are certain rules for certain styles such as windows used for a new bay; these will be treated as an extension and will therefore require planning permission. For more information see our building regulation guide.
If you live in a listed building, you should prepare yourself for very strict rules. To this day, Quickslide have not been able to install uPVC into any listed buildings in the UK. Planning officers tend to only grant approval for window styles that look and feel as if they were the original; in other words, timber only. If you live in a conservation area or other designated area such as a natural park there may be additional restrictions in place that you should be aware of. Quickslide have been granted approval to install our Heritage uPVC Sliding Sash Windows within several designated areas around the country.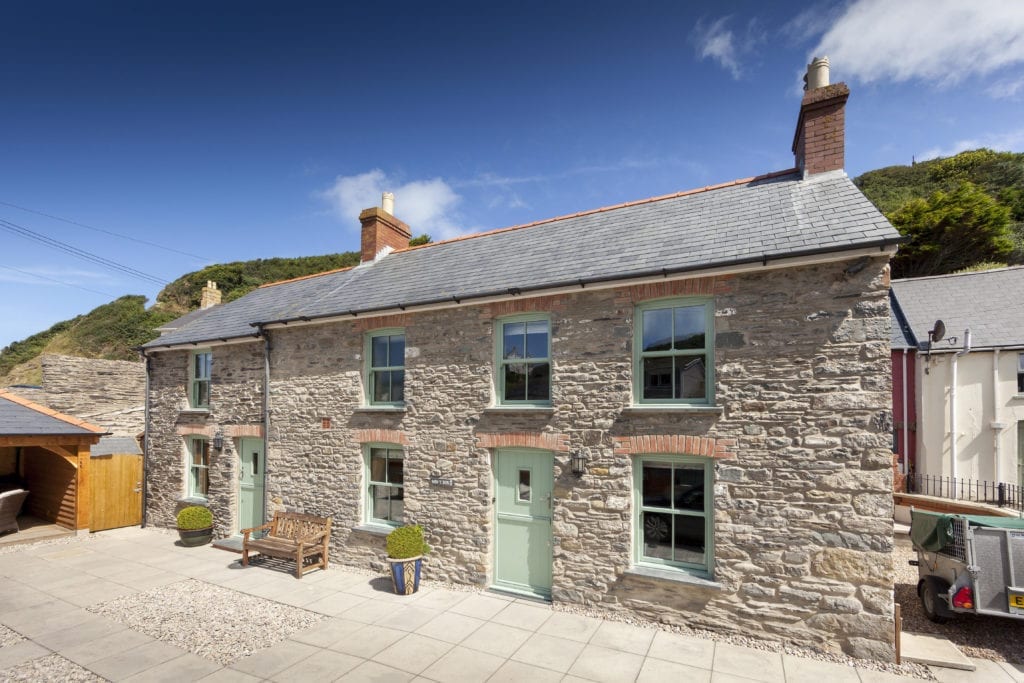 Who will install your windows?
We're seeing more and more people being brave enough to take on the task of installing the windows themselves. To many DIYers, the process may seem as simple as fitting a square into a slightly bigger square, but don't let this fool you. The installation process can be more complex than initially anticipated, which can quickly lead to several issues and additional expenses. If done right, installing the windows yourself can shave off a few hundred pounds off the cost of the project but considering the risks it's just not worth it.
We always recommend you work with a professional window installer who's trained and know how to install the windows the way they are meant to be installed. When you're sourcing your installer, you should look for a FENSA approved tradesman. An approved installer will supply you with a certificate, which provides proof that your installation comply with building regulations, is energy efficient, registered with the local council and most importantly, it also means that the installer's warranty is insured. 
What window styles should you choose?
In recent years windows have gone from being classed as a building product to furniture playing a part in both the interior and exterior design of the home. Your choice of windows will transform the interior atmosphere and exterior appearances and it's therefore important you select the right style to match your project intentions.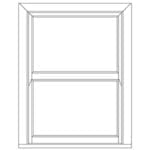 Sliding Sash Windows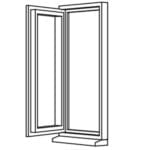 Side Opening Windows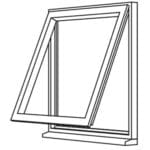 Top Opening Windows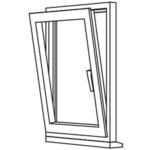 Tilt & Turn Windows
Casement Windows
Casement windows are the UK's most popular window style, these windows feature outward opening sashes, which stand proud of the face of the window. When double glazing first took the UK by storm, many homeowners replaced their traditional single glazed sash windows with double glazed casement windows offering much better thermal performance. However, many homeowners are now looking to bring back the period aesthetics to their home, which can be achieved by selecting either flush casement windows or sliding sash windows to mimic the traditional window styles made of timber originating back to around the Georgian era. Victorian and Edwardian styles are also available.
Going back to casement windows, these have evolved greatly over the years and can be customised in your choice of finish, colour and hardware. Depending on the size of aperture, casement windows can be fabricated in just about more than 100 different configurations ranging from single top openers to multiple side openers. The outside frame of a casement window is commonly made of uPVC, aluminium or timber. Casement windows are budget friendly and fit in well with contemporary projects.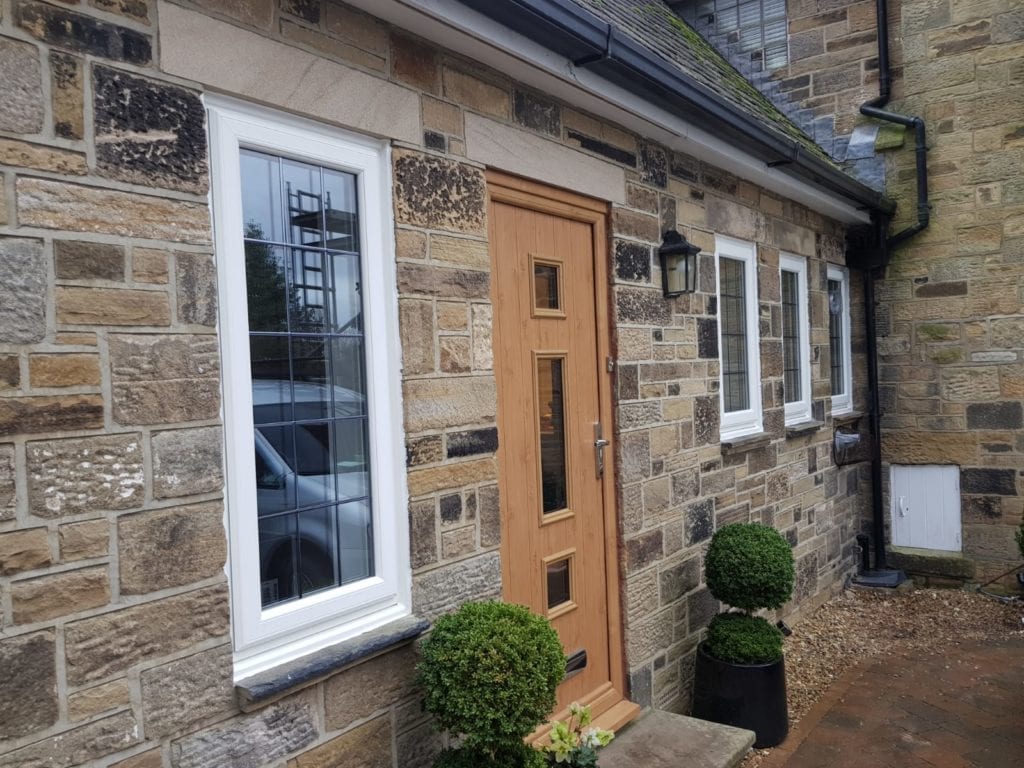 Sliding Sash Windows
Contrarily, sliding sash windows feature sashes that slide horizontally and on modern sash windows both sashes will tilt inwards offering easy cleaning. Sliding sash windows present characteristics such as run-through horns, a deep bottom rail and mechanical joints that are in keeping with British heritage and tradition. Sliding sash windows can be customised in your choice of woodgrain finish, Georgian surface bars and hardware to create a window solution that fits in perfectly with your home. The outside frame of a sash window is generally made from uPVC or timber with uPVC being the budget friendly choice.
Our sliding sash windows are also available as arched windows.
Read our guide on how to best clean sliding sash windows.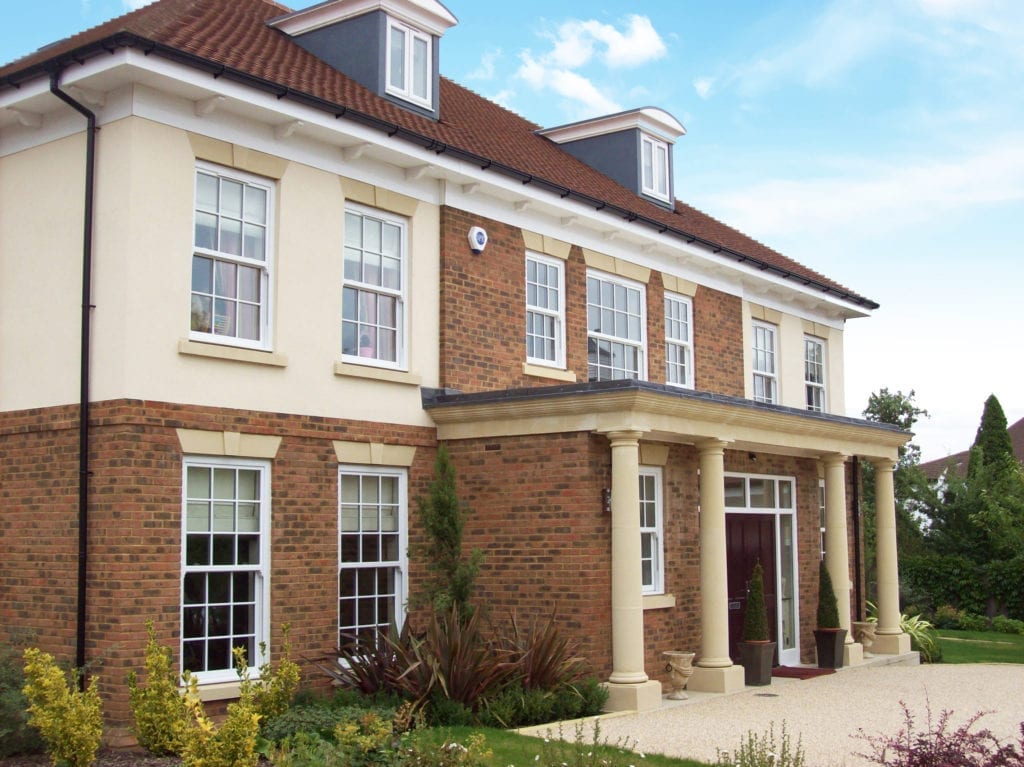 Add Bay and Bow Windows
A bay or bow window is a great way to add more space and natural light into your home. A bow window is a configuration of multiple windows fitted at an angle of generally 10 degrees creating a beautiful curved appearance. You can create a bow window with a range of styles including classic casement- and flush casement windows. Bay windows typically consist of 3 windows with the middle section being slightly larger than the two side sections. A bay is a distinctive feature of many period properties across the UK and were particularly popular during the Gothic period. If you're looking to replace your bay windows, you may want to consider sliding sash windows as these are like to have been installed in the bay originally.
Here we explain the difference between bay and bow windows.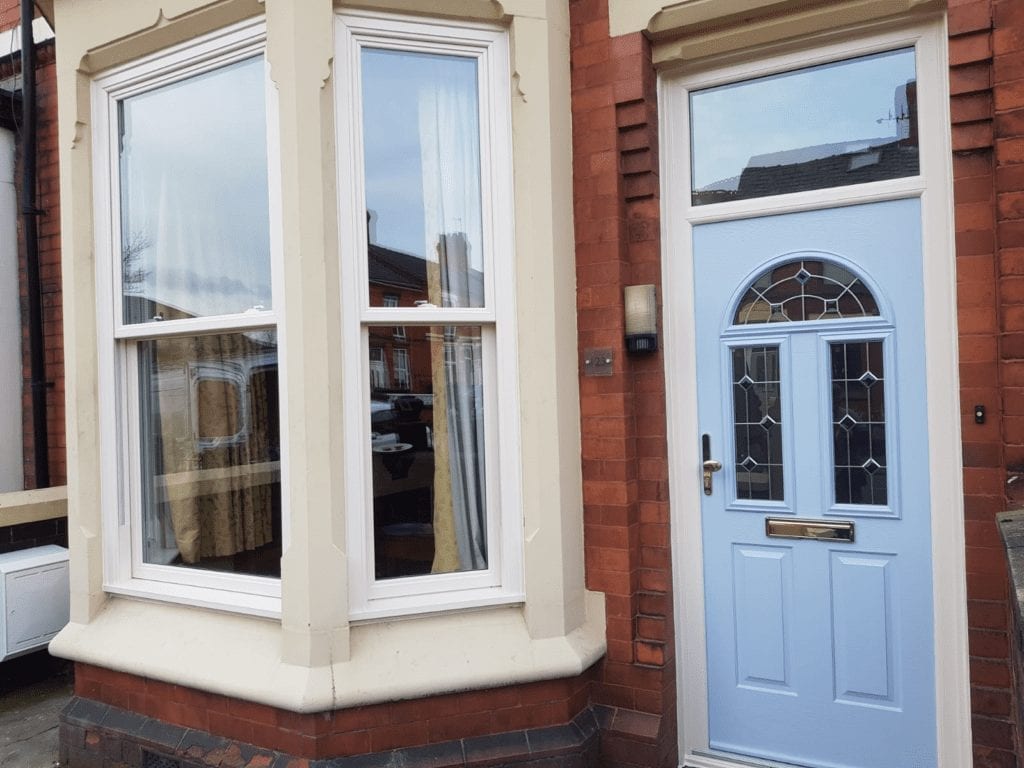 Tilt and Turn Windows
Tilt and turn windows are very popular in mainland Europe and in recent years we've seen a rise in popularity of this style across the UK. Tilt and turn windows offer the highest level of flexibility and practicality with the sash being able to tilt vertically and turn horizontally. This style of window will always open inwards allowing for easy cleaning. Generally, manufacturers will use the same uPVC frame used on classic casement windows to fabricate tilt and turn windows.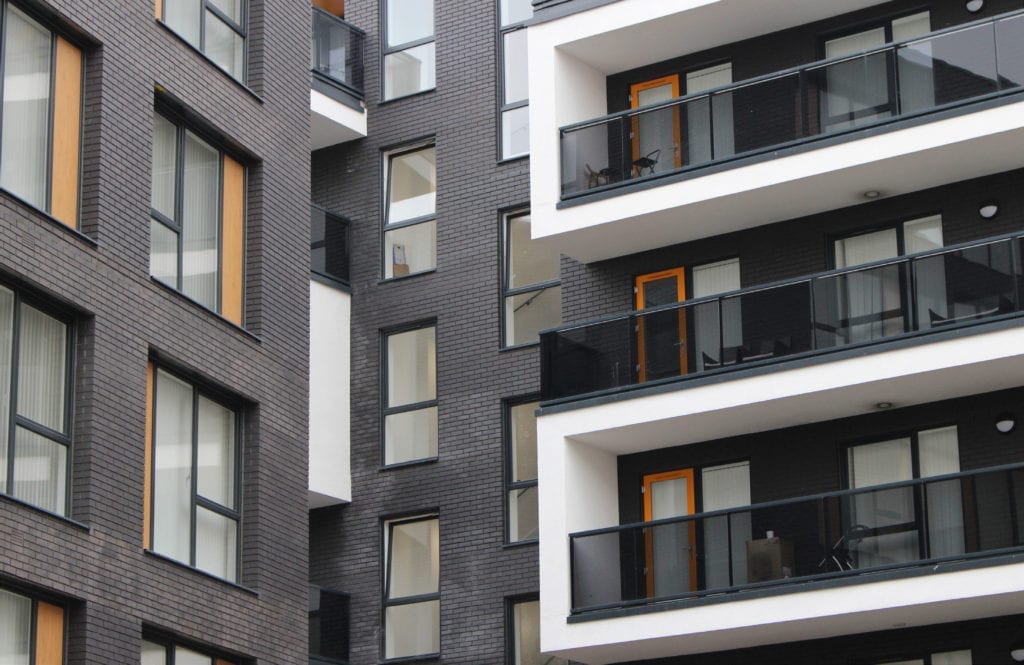 Roof Windows
In terms of roof windows, the options are virtually endless. Pitched roof windows are ideal for lofts and are available at different degree pitches to fit in with your home. We're seeing a new trend towards improving rather than moving in which homeowners enhance their current home by building an extension and often choose to add that bit of extra value through the inclusion of bifolding doors and some style of roof light. Flat glass roofs are simple yet such a stunning addition to any project. Generally, roof windows are available in various materials, finishes, sizes and glazing options.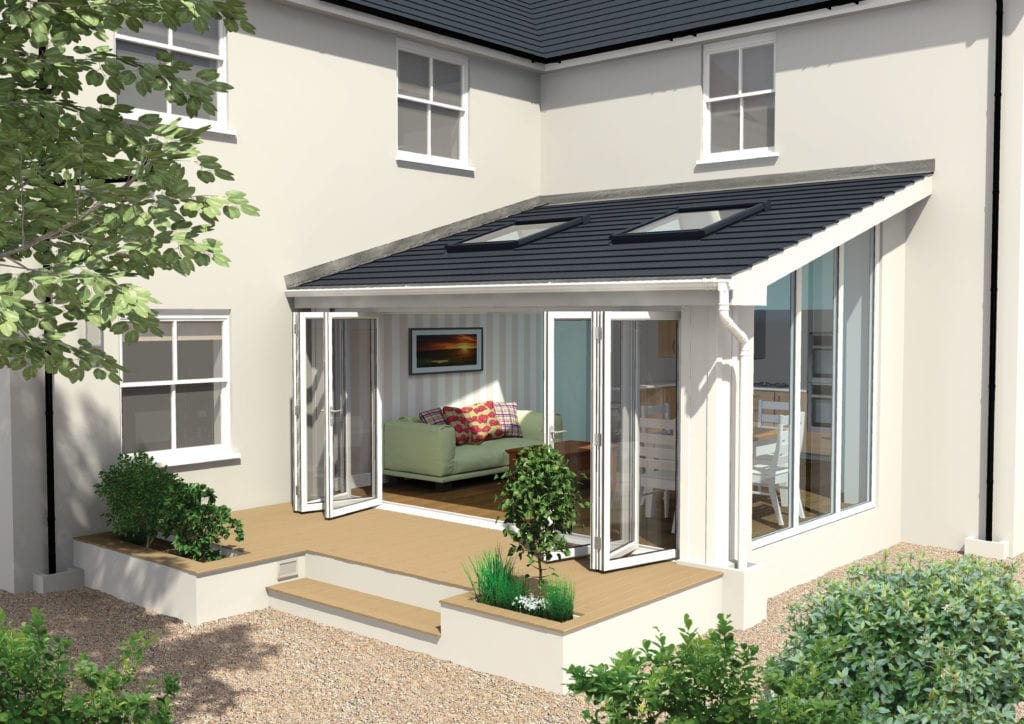 Materials
In this modern day and age, most window styles are available in uPVC, metal (often aluminium) and timber. Generally, uPVC is your budget friendly choice whilst still offering aesthetically pleasing characteristics, aluminium offers slim sightlines making it your contemporary choice and windows in timber are typically made to replace heritage windows and can be found at the higher end of the price spectrum.
Wondering what the difference is between uPVC and uPVC windows?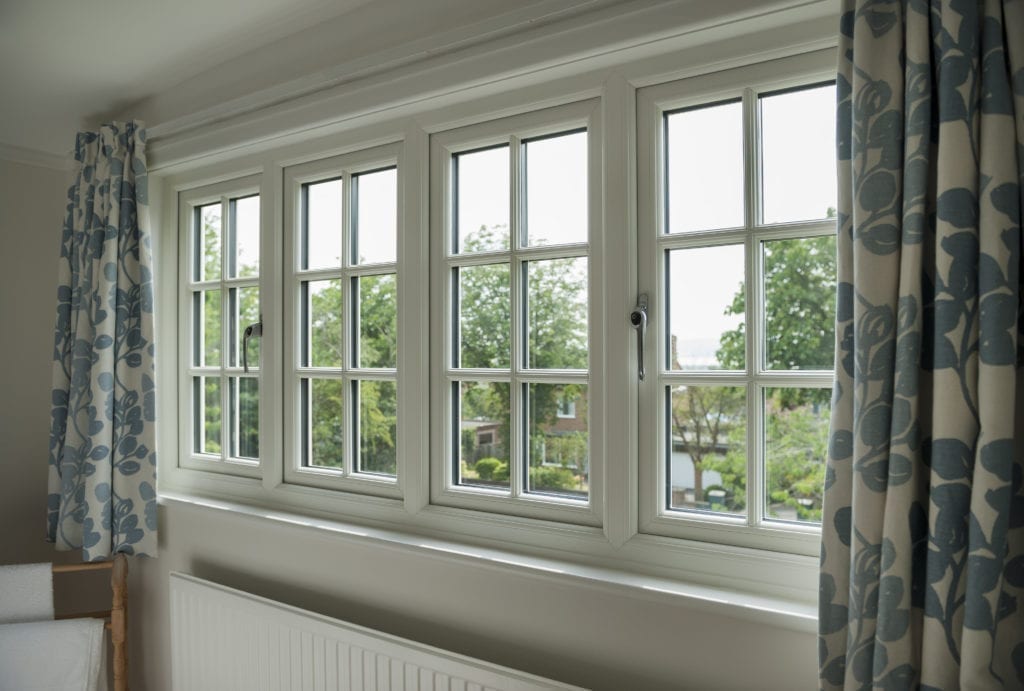 Buying windows for a new build?
If you're buying windows for a new build project, your windows will play a big part in the design you submit to get your plans approved. You will need to be aware of certain regulations that must be met, which may involve specifying a certain type of window with certain types of features and/or security upgrades. If you're replacing your current windows, you can pretty much do as you please with exceptions of listed buildings and conservations areas of course. If you're buying windows for a new build you may already have come across terms such as PAS 24 and Document Q; standards you must meet in order to comply with building regulations. When you choose your windows, look for styles that have been tested to PAS 24. For a supplier to be PAS 24 compliant, they are required to submit their products to a third-party for testing to high security and performance standards.
Since 1st October 2015, any new build is required to meet the standards set out by Building Regulation's Part Q. These standards are designed to ensure the prevention of unauthorised access into new dwellings. Therefore, windows which could be easily accessed will need to be able to resist physical attack by casual or opportunist burglars. Easily accessible windows include windows within 2 metres vertically of an accessible level surface such as the ground or basement level. These windows must be sufficiently robust, fitted with appropriate hardware and most importantly, be proven to have security performance. A review will be required, and you will be responsible for ensuring the windows you've chosen for your new build comply. However, for total peace of mind any PAS 24 compliant windows will automatically meet the standards set out by Building Regulation's Part Q.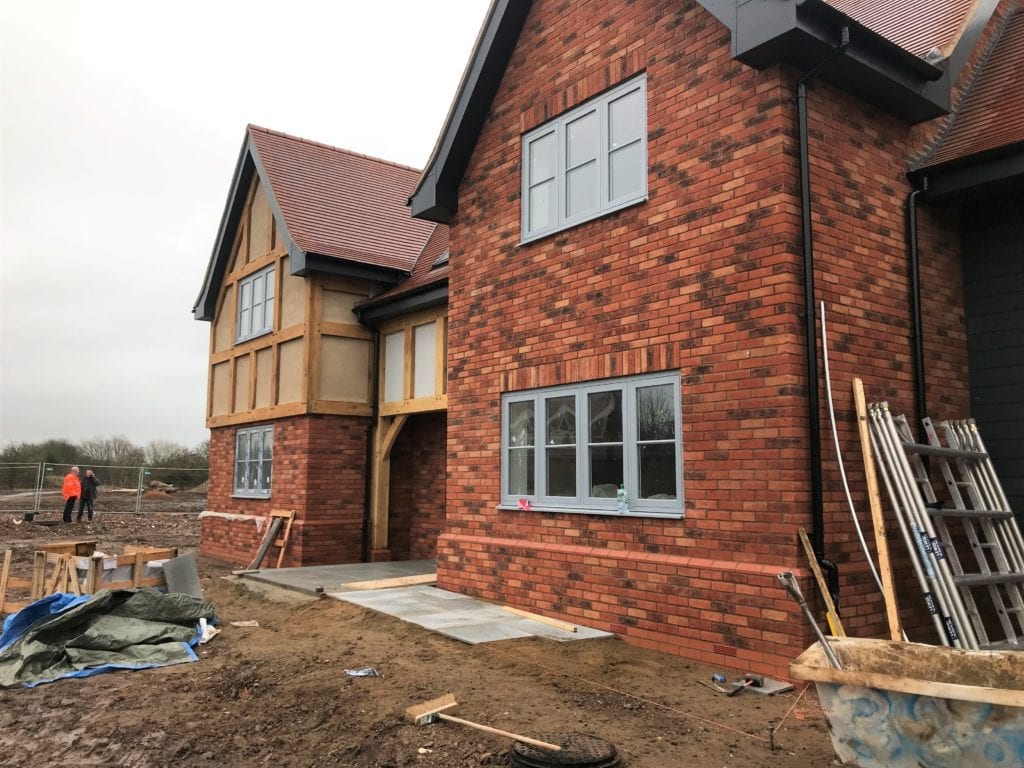 When should you replace your windows?
You may consider buying new windows for a refurbishment project because your current windows are too draughty or because they are no longer in keeping with your interior and exterior design choices. The main reason we hear repeatedly is poor insulating resulting in heat loss. One of the key benefits of replacing your original timber windows for a double-glazed solution in modern uPVC or aluminium, is the low level of maintenance required. If your original timber windows are causing you headaches such as peeling, rotting or splitting wood with endless maintenance involving sanding and painting, you should seriously consider replacing them. With a uPVC window in your choice of woodgrain you can achieve traditional elegance that mimics the appearance of your original timber windows, but without the hassle of having to paint them every summer.
With any uPVC or aluminium windows, you don't have to spend endless amounts of time maintaining them. Occasionally wipe down the frame and glass separately with soapy water and the job is done. Steer clear of any harsh chemicals as this may damage the window finish.
How long do uPVC windows usually last for?
If you found our Windows Buying Guide useful you may also want to check out our External Door Buying Guide.
Please note, our news articles are relevant and accurate at the time of release, but as technical developments dictate, and times goes by the information in this article may no longer be applicable. If you have questions, please contact us using our online contact form or call us on 03332 412 240.