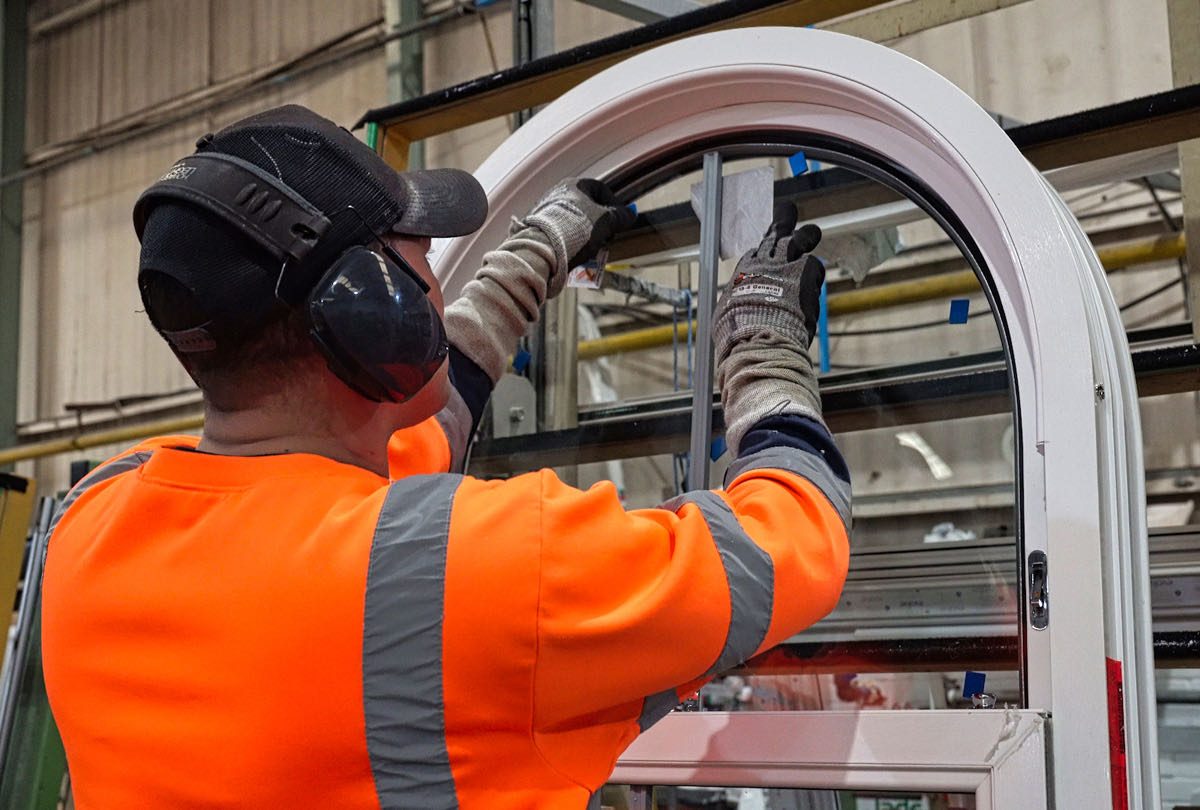 Bespoke Manufactured Windows
More than just your average window supplier, we supply your arched windows to order here at Quickslide. our arched frames are made at a designated profile bending facility equipped with high tech equipment for precision. That way, as a registered installer of our award winning windows, you can complete projects on heritage properties in a timely and hassle free manner. Streamline your supply and fit arched windows by choosing Quickslide.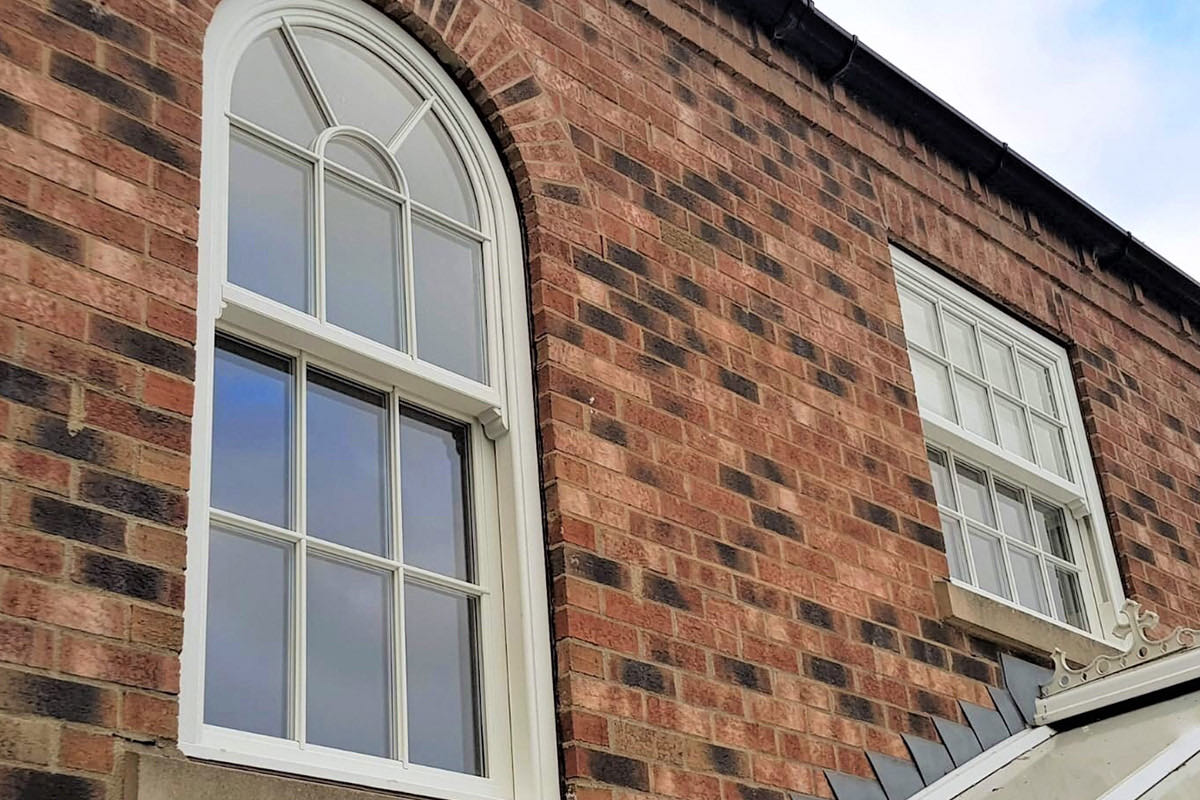 Arched Window Materials
The Quickslide range of arched windows are made from uPVC. The profile used in arched windows are no different to that used in the fabrication of other window types. The material is low maintenance, strong and offers the best in thermal efficiency. Arched windows were originally made of timber, but our uPVC makes for a fantastically authentic alternative.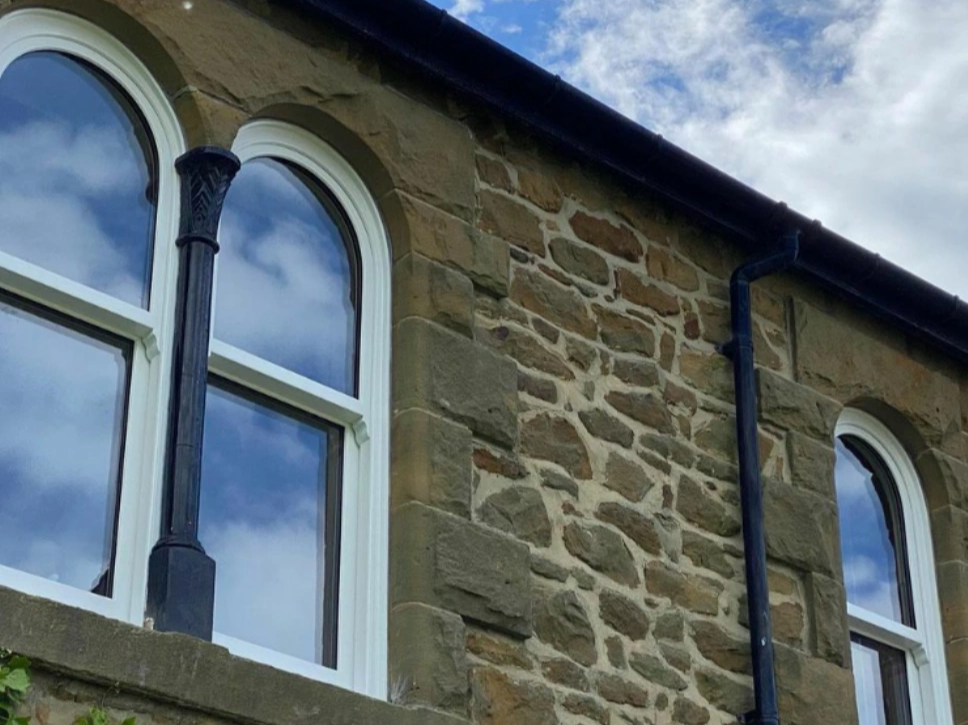 Arched Window Designs
Arched window designs can be applied to casement and sliding sash profiles. The most typical arched window shape we see at Quickslide is a true arched sliding sash window, in which the top section has been beautifully curved.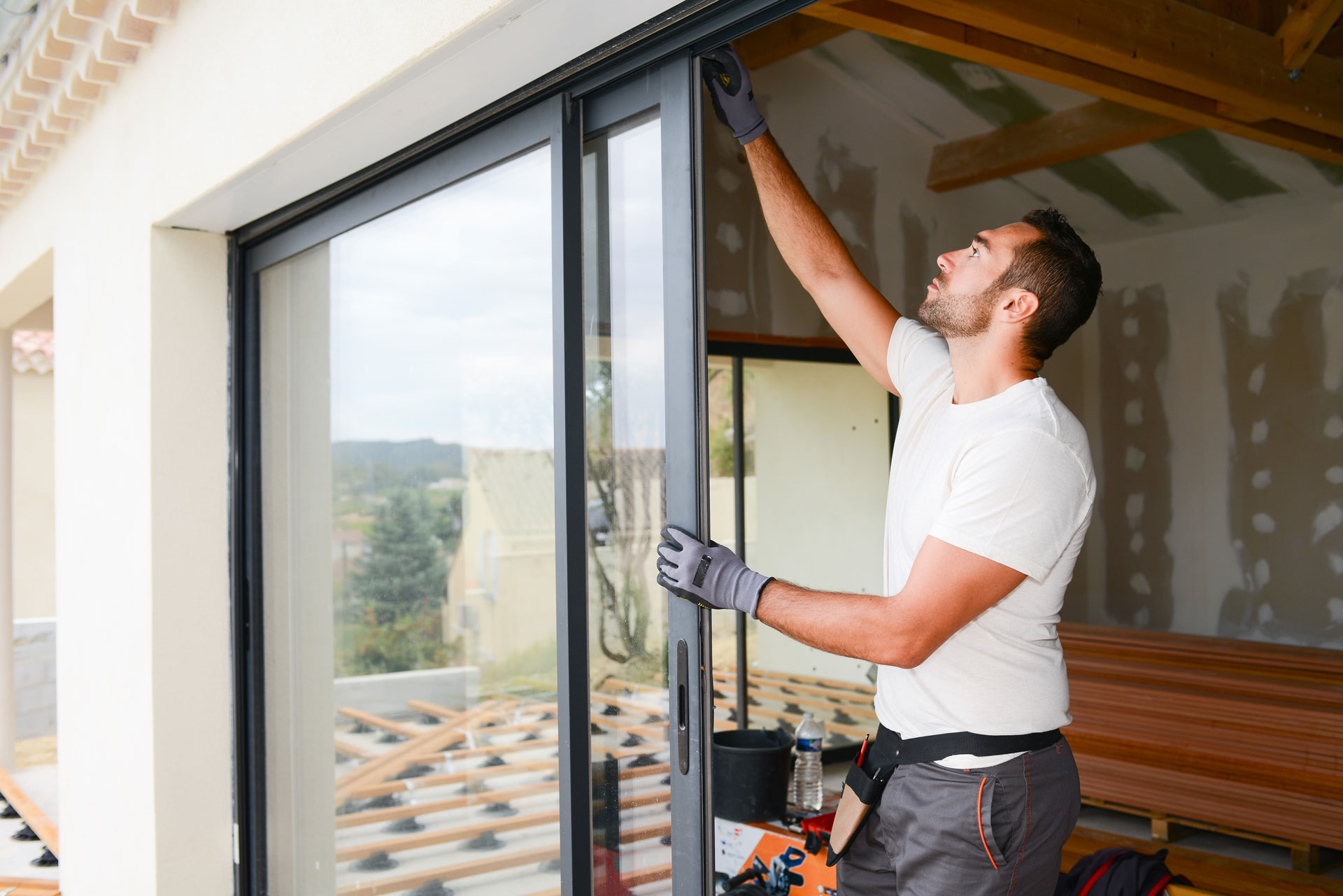 Performance
| Performance | Value |
| --- | --- |
| U-Value W/m²K (Double glazing) | 1.4 W/m²K |
| U-Value W/m²K (Triple glazing) | 1.2 W/m²K |
| Window Energy Rating | B - C |
| BRE Green Guide rating | A Rated |
| Acoustic performance (dB) | Rw (C;Ctr) 42 (-1;-5) dB |
| Air tightness (Pa) | Class 4 (600 Pa) |
| Water tightness (Pa) | Class 9a (600 Pa) |
| Wind load (Pa) | Class E2400 (2400 Pa) |
| Security PAS 24 | Yes |
| Certifications | Q-mark |
| Secured by Design | Yes |
| | |
Weatherproofing
Every window that we manufacture here in West Yorkshire will have undergone rigorous testing for optimum weatherproofing. Perimeter seals, waterproof materials and high quality window sills combine to provide long term resistance. Come even the harshest rain, snow or wind, your homeowners can have peace of mind.
Thermal Efficiency
Regardless of whether a casement or sliding sash system is arched, the complete window will provide excellent thermal retention. Insulating uPVC and double glazing trap the home's heat inside, while weatherseals stop draughts and cold winds from seeping in. It's the best of both worlds.
Security
High quality locking systems are the standard with all our arched windows. They help to ensure that homeowners can feel safe and secure within their home, both now and in the decades to come. We even offer a lock upgrade with our uPVC sliding sash windows, for enhanced protection that adheres to PAS 24 certifications.
Manufacturing Guarantee
Here at Quickslide, we rubberstamp our arched windows with a manufacturing guarantee of up to ten years. We offer this as testament to the quality of our West Yorkshire manufacturing service, but to also establish peace of mind with homeowners. Their investments are protected when you install our windows.
Download Resources
Access and download all our brochures, technical specs and data sheets here. We make it easy for you to market our products, collating all the materials in one place. That is one of the benefits of working as a Quickslide trade partner for arched windows.
Frequently
Asked
Questions
Find the answers to our more frequently asked arched window questions here. If you have something else you'd like to ask our team, reach out today via our online form.
View More FAQs
What products can be arched?
The most popular arched window type is by far our range of uPVC sliding sash windows. uPVC casement windows and uPVC doors can be coupled with a semi circular fixed window above the casement frame.
To summarise, the products that can be shaped are sliding sash windows, casement windows and doors in uPVC.
How much do arched windows cost?
As each project is different and every window requirement has different dimensions, we can't give an exact figure. Our competitive prices are aligned to the specifications of your requirements and the design that you choose. If you have a requirement for an arched window, pleased get in touch by emailing sales@quickslide.co.uk.
Are arched windows fixed?
Yes, any arched or shaped windows will be fixed or semi fixed. This means if you have requested an arched sliding sash window, the bottom sash will slide up and down (and tilt if requested), but the top sash will be fixed to the frame. This will be the case with any shaped window.
What Materials Are Arched Windows Made From?
Arched windows can be made from a range of materials, and at Quickslide, we make our arched windows with high quality uPVC. uPVC arched windows have a number of advantages, including being lightweight yet durable and low maintenance compared to their timber counterparts.
Our uPVC arched sash windows can also come with a variety of authenticity features like 90 degree mechanical joints, deep bottom rail, and a broad collection of woodgrain foils to mimic the look and feel of timber.
Are Arched Windows In Style?
Arched windows have been around for centuries and can offer an aesthetic to a property that is truly timeless. The classic arched window look isn't really capable of going in or out of style and instead has remained a popular choice for homeowners throughout the UK since its inception.
At Quickslide, we're pleased to offer an arched option for our sash windows, which can come in Edwardian, Victorian, or Georgian styles alongside a range of additional authentic options.
How To Install Arched Windows
Our handy uPVC sash windows installation guide can help you install our arched windows. For further information on how to install arched windows or for any other questions regarding our arched windows, check out our FAQ page on our website. 
You can also get in touch with a member of our expert team via our contact form to get professional advice.
Gallery