In-House Manufactured Doors
With a designated aluminium production facility, Quickslide offer a reliable supply of these patio doors. We make every single unit ourselves in-house. Choosing a reputable UK manufacturer comes with countless benefits. We control the entire process and can be depended on for the best in product and service. Better yet, we even deliver our aluminium patio doors ourselves to installers across mainland UK.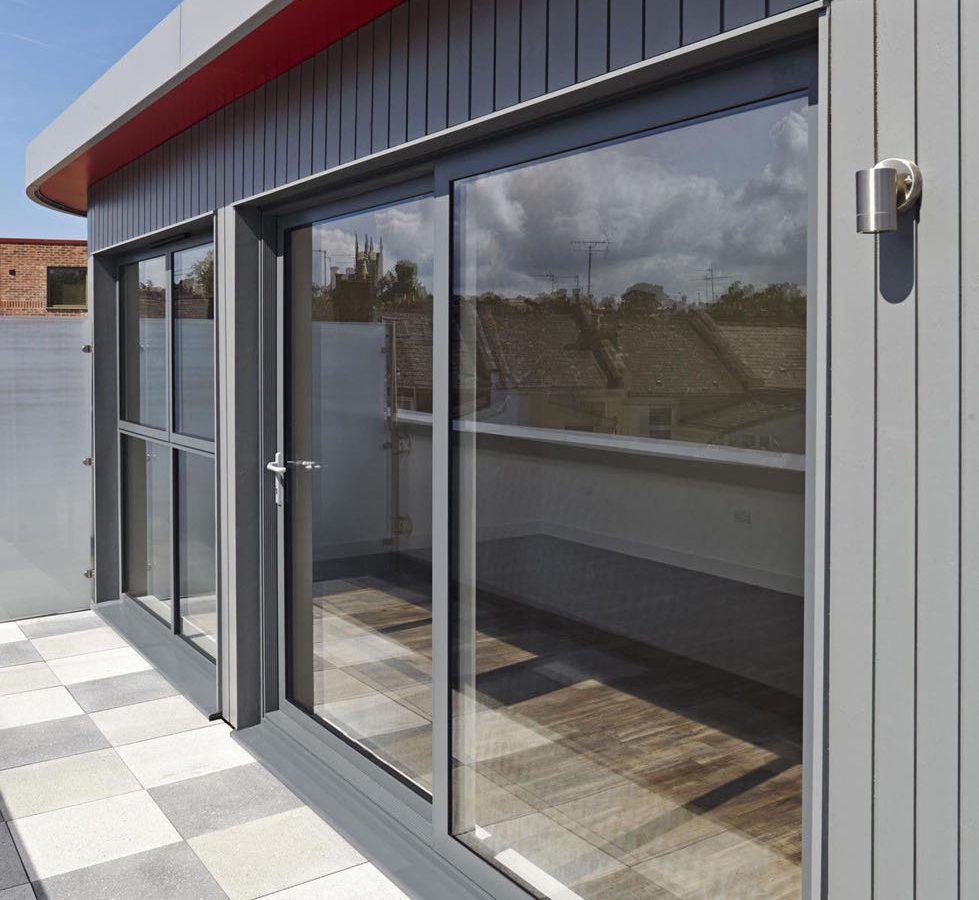 Sliding Patio Door Materials
These patio doors are manufactured using a slim, robust aluminium profile. It has been designed to carry large panels that will slide from side to side effortlessly for years to come. The strength of aluminium enables us to fabricate a lightweight and aesthetically pleasing patio door in a large range of configurations. This product is also available in uPVC.
Patio Door Designs
If your customer is looking for the largest uninterrupted expanse of glass, then sliding doors are the choice for them. Seen as a more traditional option than bifold doors, they open and close in line, rather than encroaching on the room or patio. The doors combine versatile styling with robust performance and will add a glass façade of grandeur to any home.
Product Options
Our Colour Options
Our aluminium patio doors can be finished in a whole range of colours, all of which are weatherproof and long lasting. From the subtle to the striking, we can offer it all, meaning those in modern and traditional properties alike are sure to find the perfect finish.

Black

Anthracite Grey

White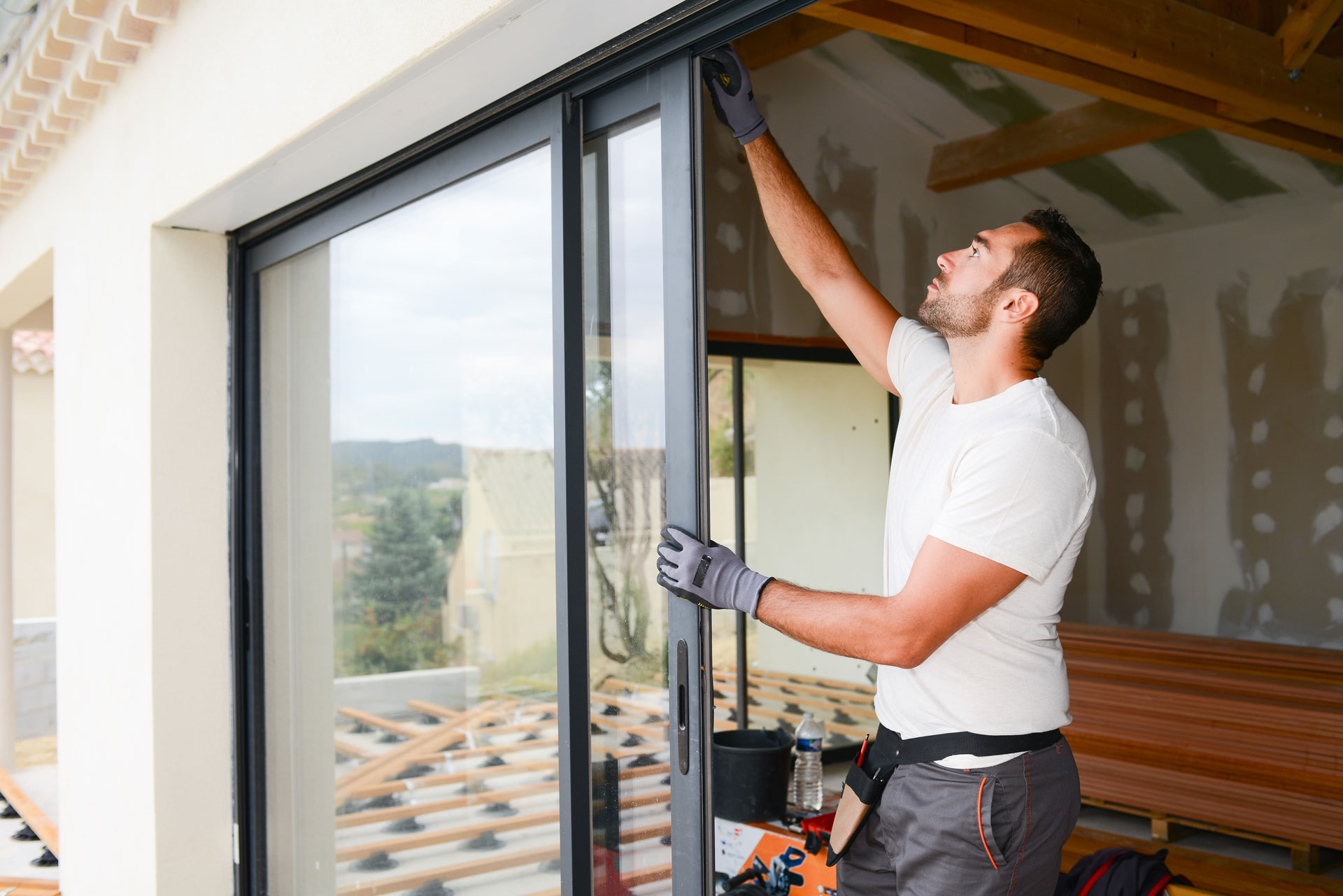 Performance
| Performance | Value |
| --- | --- |
| Best U-Value (Double glazing) | 1.5 W/m²K |
| Best U-Value (Triple glazing) | 1.3 W/m²K |
| Best Energy Rating | B |
| Air Tightness | Class £ |
| Water tightness (Pa) | Class 7A |
| Wind load (Pa) | Class AE2400 |
| PAS 24 Security Upgrade | Yes |
| Max Sizes | W: 6400mm | H 2500mm |
| Max Weight Per Pane | 200kg |
Weatherproofing
Our aluminium patio doors have been tested to the highest standards of water and wind resistance. The strong aluminium frames and large glass areas will allow natural light into a homeowner's property, without compromising on weatherproofing. These doors are designed to be able to withstand harsh weather conditions.
Thermal Efficiency
Our aluminium patio doors incorporate a thermal break to insulate them against heat loss. This keeps the home at a consistent temperature. The thermal efficient construction of our aluminium patio doors allows them to achieve U-values as low as 1.5 W/m2K as standard and 1.3 W/m2K with a triple glazed unit.
Security
These doors come with toughened glass as standard, making it virtually shatterproof. The security of our aluminium patio doors is further assured by multi point lock mechanisms on the main opening panels. We also offer a PAS 24 security upgrade package to meet the substantial standards set out by building regulations.
Manufacturing Guarantee
Our aluminium patio doors come with a manufacturing guarantee of up to ten years. Our extensive guarantee serves as testament to the quality of our doors. Trade partners can use it to protect their customers' investments providing total peace of mind over that first decade of regular usage.
Download Resources
Access our latest brochures and downloads for aluminium patio doors here. We make all our resources as accessible as possible, making it easier for our trade partners to market our products. That's part of the Quickslide difference.
Frequently
Asked
Questions
Find the answer to a selection of questions relating to aluminium patio doors here. If you have anything else you'd like to ask, speak to our West Yorkshire team by getting in touch today.
View More FAQs
Are aluminium patio doors better than uPVC?
Aluminium, being a metal, is naturally more robust than uPVC. However, that doesn't mean that homeowners should discount the latter. Both are customisable, thermally insulating, and secure. The decision as to which material your customer selects would be largely dictated on design and budget. Become a Quickslide trade partner and you can offer them the variety of choice.
How much do aluminium patio doors cost?
With a whole range of designs, sizes, and specifiers, it's impossible to provide an exact price for the aluminium patio doors we supply. Request a price for a door with the appropriate specification to match your project using our online product designer. You can also request prices for windows or doors by contacting us directly.
What other doors do Quickslide manufacture?
If sliding aluminium patio doors aren't right for the project, worry not. Quickslide also manufacture and supply aluminium residential doors, French doors and bifold doors. We also offer a full suite of uPVC doors in many of the same styles.
Because we only work with one aluminium extruder, homeowners can specify wide scale renovations of their property, unifying designs, and colour schemes.
How To Adjust Patio Doors?
You can adjust patio doors by using a screwdriver to adjust the screw found on the lower rollers. By twisting this screw, you can raise or lower the patio doors. For further help, check out our installation guides, case studies, and blog or contact us via our online form to speak with a professional.
What Are Patio Doors?
Patio doors are a type of door that slides or swings open to a patio or garden. They are typically made from two large panes of glass and can come with uPVC, timber, or aluminium and steel frames. Patio doors are a popular choice for homeowners across the country, as they offer a smooth and easy operation and a wide opening for a back entrance to a home. You can get a price for our patio sliding doors on our website today.
How To Fit Sliding Doors?
Discover how to fit our patio sliding doors on our website via our installation guides. For more advice, contact us on 03332 412 240 or fill out our online contact form. We'd be happy to help!
What is the lead time for your aluminium patio sliding doors?
Our aluminium patio sliding doors are available on the following lead times
| Colour | Lead Time |
| --- | --- |
| Grey / White | 15/01/2024 |
| Black | 15/01/2024 |
| Other RAL | 22/01/2024 |
| Dual Colour | 29/01/2024 |
Gallery