High-Quality Door Profile
Aluminium is becoming more and more well-liked among installers and homeowners because of its superior utility and style. Choose our doors if you want a door that will secure any Alresford property. They offer the toughest materials available. Due to its natural strength, homeowners can benefit from durable doors.
Homes can improve their thermal performance, security, and design thanks to our aluminium bifold doors. We'll give you a door that can keep an Alresford home well protected.
Customised Design
Each installation is tailored to match the exact dimensions of an Alresford home. You can be in the driving seat when it comes to the designs. With Quickslide, you can choose whether the doors fold open to the left, right, inwards or outwards.
We have two standard colours available, white and grey, which are specifically chosen to complement the style of the aluminium bifold door. Other colours are available, including various woodgrain finishes, depending on availability. If you are unsure of where to begin, get in touch, and we'll be more than happy to offer you bespoke solutions.
Product Options
Our Colour Options
We offer white, grey, and black as standard colour options for our aluminium bifold doors, with the opportunity to upgrade to custom colours depending on the application. Our aluminium bifold door colours are waterproof and long-lasting, keeping their factory-new sheen for decades.

Black

Anthracite Grey

White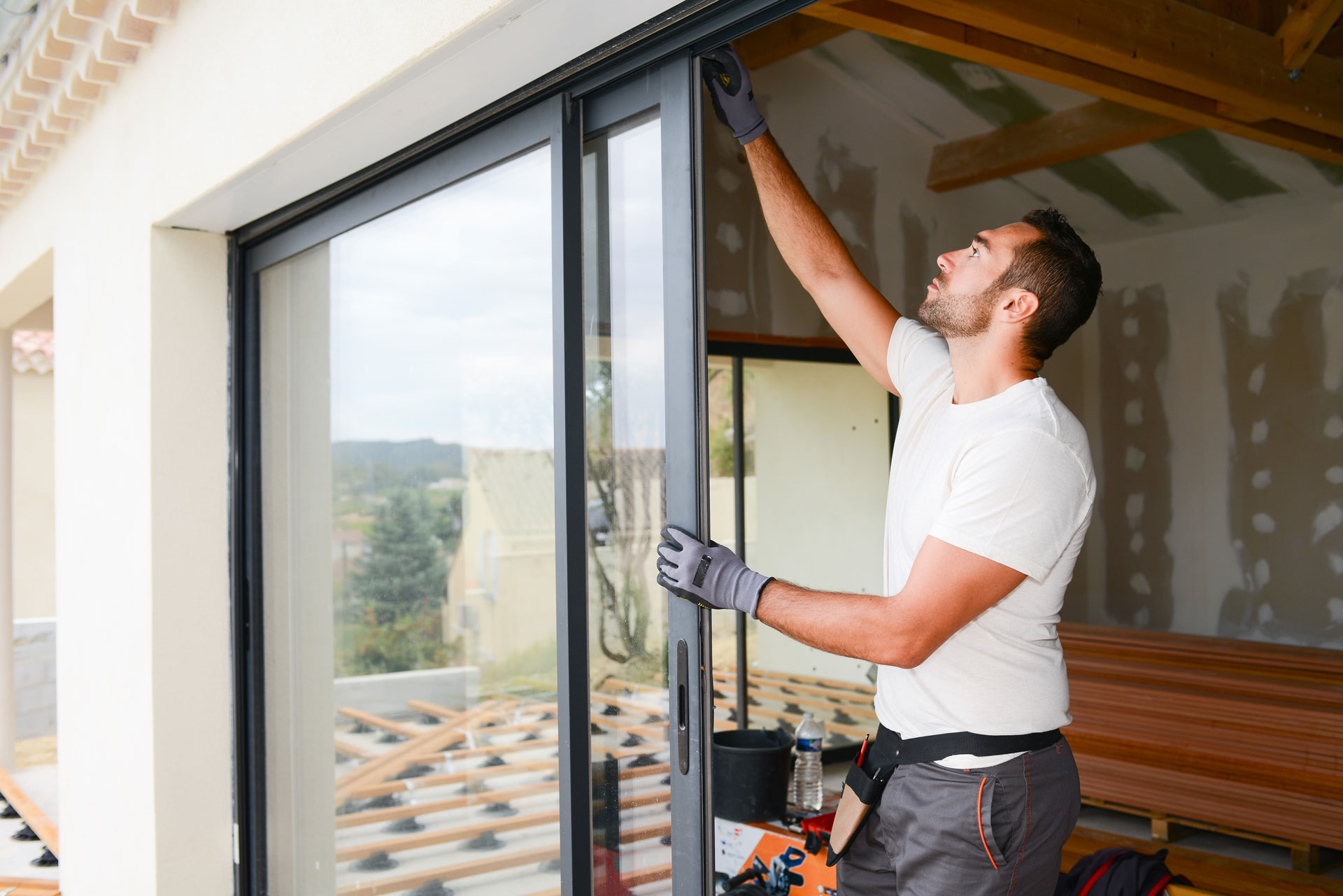 Performance
| Performance | Value |
| --- | --- |
| Best U-Value (Double glazing) | 1.6 W/m²K |
| Best U-Value (Triple glazing) | 1.3 W/m²K |
| Best Energy Rating | C |
| Air Tightness | Class 4 |
| Water Tightness | Class E750 |
| Wind Load | Class A4 |
| PAS 24 Security Upgrade | Yes |
| Min Sizes (Per Panel) | W: 550mm | H: 1200mm |
| Max Sizes (Per Panel) | W: 1200mm | H: 2500mm |
Brighter Home
Because aluminium is naturally strong, we install a bigger glass surface, offering an unrestricted view of Alresford. Our aluminium bifold doors include double and triple glazing, which makes the most of the surroundings and floods your home with natural light. Ensure a home feels more spacious with our bespoke aluminium bifold doors.
Thermal Performance
To ensure an Alresford home is kept warm throughout the colder months, 28mm double glazing is fitted into the aluminium bifold doors. The glass panes can help the insulation of your Alresford home by holding onto the natural heat. Additionally, the doors can achieve U-values as low as 1.5W/m2K! You could also get a U-value of 1.3 w/m2K by upgrading to 36 mm triple glazing.
Weather-Resistance
The British weather is unpredictable, and preparing for it can be challenging. However, to protect an Alresford house from the elements, our aluminium bifold doors are made to adjust to any weather. Weather brushes and EPDM gaskets will keep the property comfortable. Improve your next Alresford project weather-resistant by using our aluminium bifold doors.
Durable
At Quickislide, we've ensured that our aluminium bifold doors' durability can be relied upon for many years. To give our customers peace of mind, we also include a 10-year-manufacturer guarantee. This means that our installers are available to assist in the unlikely event that something goes wrong.
Aluminium Bifold Door Prices Alresford
With the help of our gorgeous aluminium bifold doors, we can help transform any Alresford property. You can get a price using our online pricing tool today. Or you can also get in touch with us on 03332 412 240.
Should you require an installer, you can find your local expert using our locator tool. It's simple to use and will provide you with all the details required to reach out to them.
We can provide our aluminium bifold doors to a wide range of areas, including Ashford, Bournemouth, Bradford, Bristol, Brockenhurst, Cambridge, Huddersfield, Leeds, Birmingham, Redhill, Tunbridge Wells, Eastbourne,  Shrewsbury, Cumbria, Dorchester, Eastleigh, Exmouth, Halifax, London, Lymington, Lyndhurst, Manchester, Plymouth, Romsey, Shrewsbury, Southampton, Truro, Winchester, and the surrounding areas.
Frequently
Asked
Questions
Do you have a question for our team? Before you get in contact, make sure to take a look at our frequently asked questions here. If you have anything else you'd like the answer to, please contact us. We'll be happy to help.
View More FAQs
Do you offer a low threshold option for your bifold door?
Yes, we have different threshold options available, including a low threshold and a low threshold with ramps, which helps to create a seamless transition between the indoors and outdoors.
Which is better: bifold or sliding doors?
If you want a spectacular uninterrupted opening to a fine patio and/or sculpted gardens, you should consider a bifold door.
A great choice for superb uninterrupted views all year round is sliding doors. They use more glass and more slimline frames.
How do I get a price for bifold doors?
Use our online pricing tool to get a price for our aluminium bifold doors. If you require a full service including survey and installation, you can enquire a price via one of our stockists. Use our 'Find an Installer' tool to find your nearest expert.
Gallery