Tailored Design
Improve a Southampton home with aluminium bifold doors that can be customised to the demands of the building. You can select how the doors open in accordance with your preferences. Additionally, you'll be able to decide on whether they open inwardly or externally, from left to right. Our products are also made to order to ensure that they perfectly fit a home.
Choose from two standard colours. Should you require, more colour options are available upon request. The two primary colours we've chosen go well with the sophistication of any Southampton home. We also provide hardware accessories to go with the aluminium bifold door frames.
Long-Lasting Doors
Enhance a Southampton property's durability with our aluminium bifold doors. They are simple to look after and maintain. It's easy to keep them in good condition by giving them a once over with a moist cloth towel and warm, soapy water.
There will be little need for you to worry about spending money on particular cleaning supplies. Very minimal maintenance is needed for the doors.
Product Options
Our Colour Options
For our aluminium bifold doors, we offer white, grey, and black as the standard colour choices, with the option to upgrade to custom colours depending on the application. The aluminium bifold door colours are durable and weatherproof.

Black

Anthracite Grey

White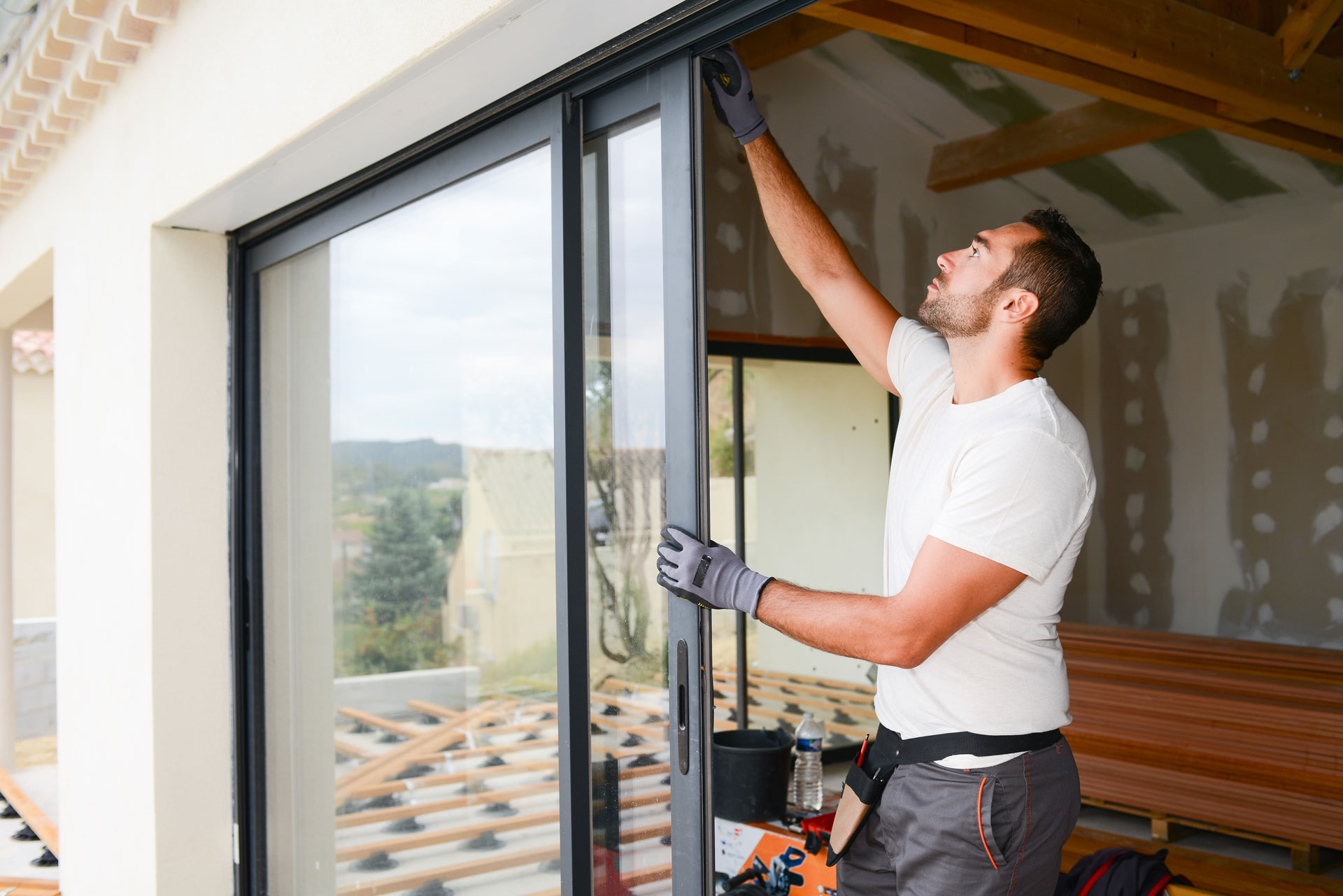 Performance
| Performance | Value |
| --- | --- |
| Best U-Value (Double glazing) | 1.6 W/m²K |
| Best U-Value (Triple glazing) | 1.3 W/m²K |
| Best Energy Rating | C |
| Air Tightness | Class 4 |
| Water Tightness | Class E750 |
| Wind Load | Class A4 |
| PAS 24 Security Upgrade | Yes |
| Min Sizes (Per Panel) | W: 550mm | H: 1200mm |
| Max Sizes (Per Panel) | W: 1200mm | H: 2500mm |
Thermal Performance
Our aluminium bifold doors' incorporated 28 mm double glazing can preserve warm air bubbles inside any Southampton home. These doors, with U-values as low as 1.5W/m2K, could reduce the amount of heat transmission within a structure. If you reside in Southampton and wish to increase your home's thermal efficiency, you can pick 36mm triple glazing with argon gas, which can reduce a home's U-value to 1.3W/m2.
Weather-Resistance
Due to the aluminium's durability, you can rely on our doors to shield a Southampton home from the elements. These doors can offer defence against water intrusion and unwanted draughts. Weather brushes and EPDM gaskets are installed on the aluminium frame for additional protection. There's also the option of double or triple glazing, which can ensure cold drafts remain outside a home.
Slim Sightlines
An excellent benefit to the aluminium bifold doors is the views they can provide a Southampton home. By using aluminium for the frames, we are able to manufacture slim sightlines into the profile. Aluminium is a highly durable material, which means there is less need to build thick frames. This is a great advantage, as the aluminium bifold doors can allow more light into a home than other standard models. Transform a Southampton property with our stunning doors.
Manufacturing Guarantee
Our durable aluminium bifold doors could increase the value of any Southampton home. By installing the doors, a property can benefit from improved weather resistance, security, and thermal performance. Additionally, a ten-year manufacturer's guarantee is included. If anything goes wrong, get in touch with your local installer; they will be pleased to help you. With us, you can be certain that you have chosen the best company for your upcoming project.
Aluminium Bifold Door Prices Southampton
Our aluminium bifold doors can completely transform a Southampton property. Contact a local installer to start planning your next job. You can find a local installer by using our locator tool, which will help you gain all the contact details you'll need.
If you have any questions about the aluminium bifold doors, please get in touch with us. You can do this by using our online contact form or by calling our helpful staff at 03332 412 240.
Frequently
Asked
Questions
Take a look at our frequently asked questions as you could find the answers to your questions there. If you can't find the answers to your questions, please get in touch. We'll be happy to assist you with any query you have.
View More FAQs
Do you offer a low threshold option for your bifold door?
Yes, we do provide a low threshold option. Our customers can choose between a low threshold and a low threshold with ramps, which helps to create a seamless transition between the indoors and outdoors.  We've also ensured that the threshold ramps meet Part M of the Building Regulation (DV174).
Which is better: bifold or sliding doors?
There is no clear answer to which is better. The decision comes down to your preference. If you want a spectacular uninterrupted opening to a fine patio and/or sculpted gardens, you should consider a bifold door.
A great choice for superb uninterrupted views all year round is sliding doors. They use more glass and slimmer frames. Considering the British summer weather, the doors will spend just as many days closed as open.
How do I get a price for bifold doors?
Use our online pricing tool to get a price for the bifold doors today. If you require a full service including survey and installation, you can enquire a price via one of our stockists. Use our 'Find an Installer' tool for the latter.
Gallery