Aluminium Profile
Aluminium is increasingly popular across the industry due to its strength and its modern style. The rigidity of aluminium will reassure homeowners that they are secure in their Birmingham home. That is why it is a fantastic profile to use for bifolding doors. They are easy to operate and will protect your home when closed.
Due to the strength of aluminium, our bifolding doors are equipped to handle a wider glass surface. Our doors come with double glazing as standard, with the option to upgrade to triple glazing. The enhanced glass surface will give Birmingham homeowners panoramic views of their garden and make their homes feel more spacious.
Bespoke Design
Each of our aluminium bifolding doors can be tailored to match the dimension of each Birmingham home. Whether you need 2 or 4 panels, we can accommodate your specifications. Furthermore, you can also decide how the doors open. To the right, left, inwards or outwards, you can design your new doors to work with your home.
There are two stock colours available for our aluminium bifolding doors. Aluminium is a sleek and contemporary material in nature, and our colours will retain that feature. There is also a wide range of hardware accessories available to complete the final look of the bifolding doors.
Product Options
Our Colour Options
Our aluminium bifold doors are available in white, grey, and black as standard, with the option to upgrade to bespoke colours subject to application. Our bifolding door colours are long lasting and weatherproof, maintaining a factory fresh shine for decades. Your homeowners get the absolute best.

Black

Anthracite Grey

White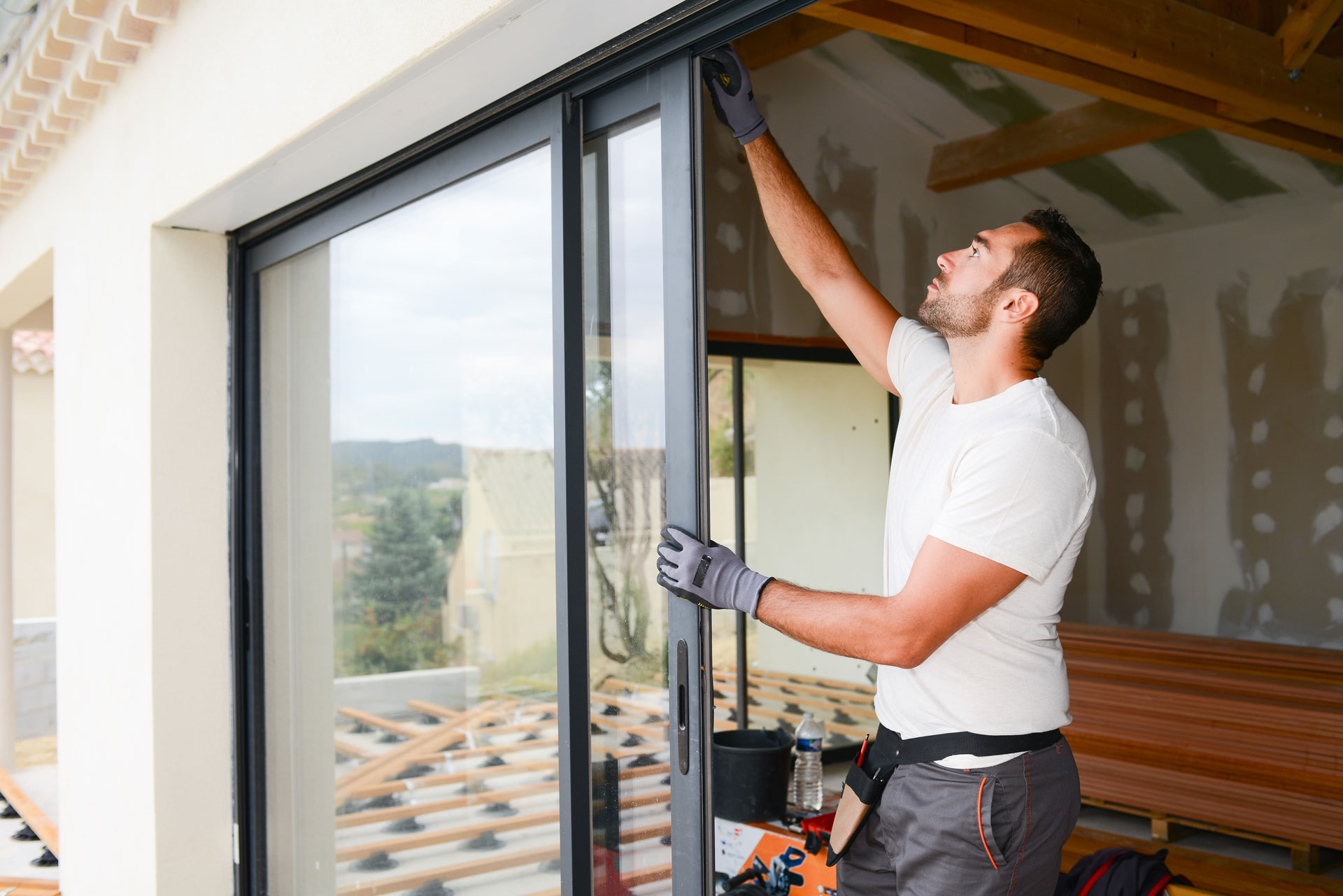 Performance
| Performance | Value |
| --- | --- |
| Best U-Value (Double glazing) | 1.6 W/m²K |
| Best U-Value (Triple glazing) | 1.3 W/m²K |
| Best Energy Rating | C |
| Air Tightness | Class 4 |
| Water Tightness | Class E750 |
| Wind Load | Class A4 |
| PAS 24 Security Upgrade | Yes |
| Min Sizes (Per Panel) | W: 550mm | H: 1200mm |
| Max Sizes (Per Panel) | W: 1200mm | H: 2500mm |
Slim Sightlines
Due to the strength of aluminium, our bifolding doors have narrower frames so that Birmingham homeowners can make the most of their surroundings. You can enjoy endless views of your garden at all times. The wider glass surface will also utilise the natural daylight, even on the cloudiest of days, and provide your home with natural daylight. This sleek design is the perfect addition to any property.
Weather-Resistance
Our aluminium bifolding doors are fitted with EPDM rubber gaskets and weather brushes to enhance the resistance against any adverse weather. The robust frame and the high-quality glazing work together to secure homes against all weather conditions. Our doors will help to prevent any undesired draughts or water ingress from entering Birmingham homes. You can live comfortably in your property all year round.
Manufacturing Guarantee
We manufacture our bifolding doors to the highest standard so that Birmingham homeowners can enhance their property. Each of our doors comes with a ten-year manufacturing guarantee so that you can have peace of mind. In the rare case that something happens in that time, you are covered. Our high-quality aluminium bifolding doors are designed to stand the test of time and provide households with fantastic long-term performance.
Highly Secure
Not only are our bifolding doors visually pleasing, but they also boast excellent security features. As standard, our bifolding doors are fitted with a cylinder that consists of 6 trap pins and 10 anti-drill pins to give homeowners the reassurance that they need that they are kept safe. There is also the option to choose the PAS 24 security upgrade, which is available with shoot-bolts, security handles, anti-lift blocks and retained rollers.
Bifolding Door Prices Birmingham
Start your bifolding door project today for your Birmingham home. Find an installer by entering your postcode and see your local installer. You can get in touch with them to discuss your next project and to get a bespoke price.
.
If you need to ask us some questions about our aluminium bifolding doors, send us a message through our online contact form. You can also give us a ring on 03332 412 240 and have a chat with us.
Frequently
Asked
Questions
View our frequently asked questions here. If you have anything else you'd like the answer to, speak to our West Yorkshire team of experts today. We're happy to help.
View More FAQs
Do you offer a low threshold option for your bifold door?
Yes, we offer different threshold options including a low threshold and a low threshold with ramps, which helps to create a seamless transition between the indoors and outdoors. With the addition of the ramps the threshold will comply with Part M of the Building Regulation (DV174).
Which is better: bifold or sliding doors?
It really comes down to the opening and your preference. If you want a spectacular uninterrupted opening on to a fine patio and/or sculpted gardens, then you should consider a bifold door.
A great choice for superb uninterrupted views all year round is sliding doors. They use more glass and less frame. Considering the British summer weather, the doors will spend just as many days closed as open.
How do I get a price for bifold doors?
You can request a price for a set of bifold doors here on our website. If you require a full service including survey and installation, you can enquire a price via one of our stockists. Use our 'Find an Installer' tool for the latter.
Gallery