Weather Performance
Our aluminium bifold doors are manufactured here in West Yorkshire, and they are designed to adapt to each adverse weather condition. When you are relaxing in your home in London, you can rely on our doors to keep you secure even in the harshest conditions.
The robust frame and the high-quality glazing of our aluminium bifold doors will help to prevent unwelcome draughts and rainwater from entering your London home. There are also EPDM rubber gaskets and weather brushes to aid the protection against the weather.
Energy Efficiency
The frame in our aluminium bifold doors are fitted with a polyamide thermal break to help to create a thermal layer against the cold winds. This will help to enhance the heat retainment, giving you a comfortable living space in your London home all months of the year.
Our aluminium bifold doors are available with either double or triple glazing, which are both excellent investments for your London home. Whilst the glazing traps your property's natural heat; it will also reduce the level of excess solar gain, preventing your home from overheating.
Product Options
Our Colour Options
Our aluminium bifold doors are available in white, grey, and black as standard, with the option to upgrade to bespoke colours subject to application. Our bifolding door colours are long lasting and weatherproof, maintaining a factory fresh shine for decades. Your homeowners get the absolute best.

Black

Anthracite Grey

White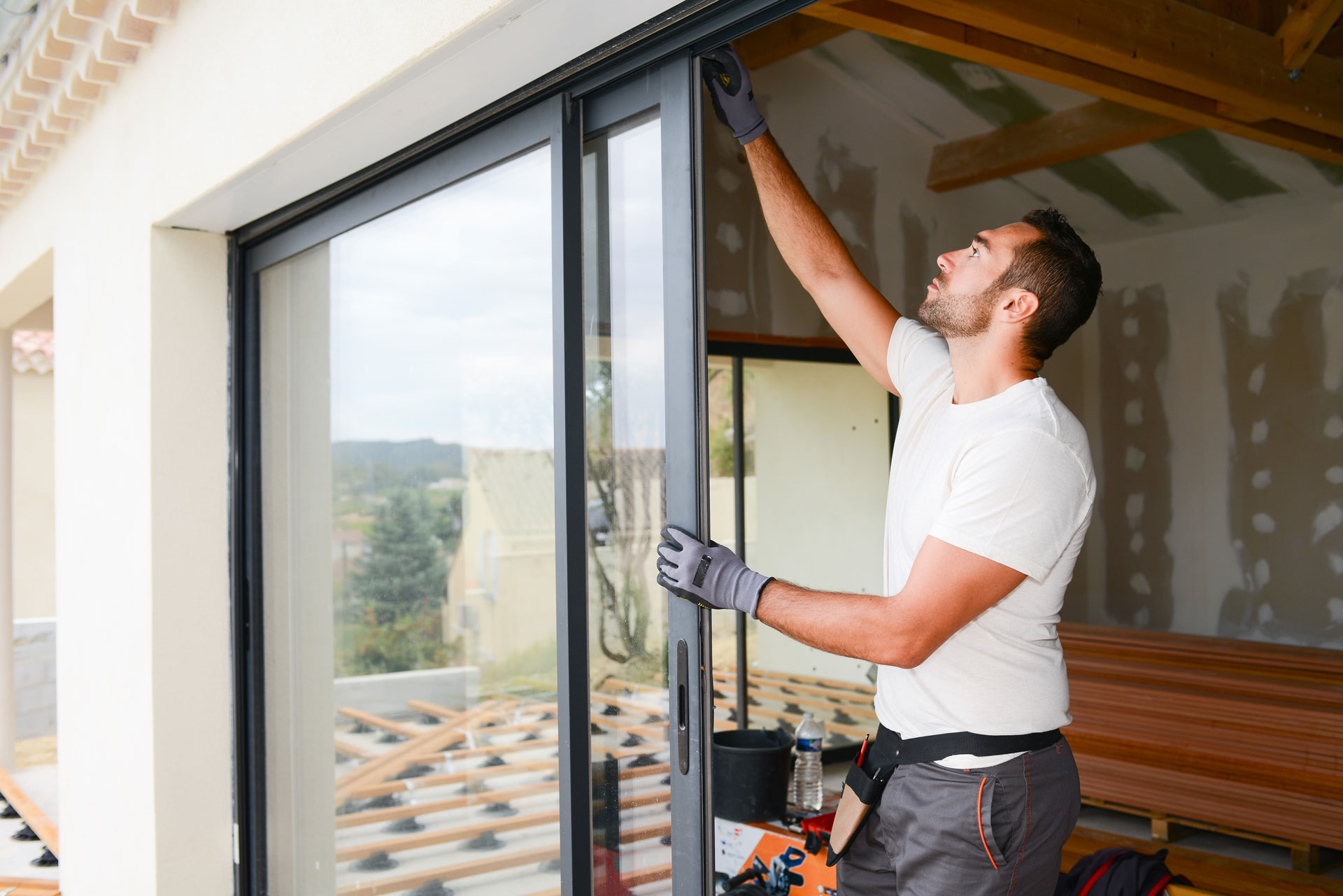 Performance
| Performance | Value |
| --- | --- |
| Best U-Value (Double glazing) | 1.6 W/m²K |
| Best U-Value (Triple glazing) | 1.3 W/m²K |
| Best Energy Rating | C |
| Air Tightness | Class 4 |
| Water Tightness | Class E750 |
| Wind Load | Class A4 |
| PAS 24 Security Upgrade | Yes |
| Min Sizes (Per Panel) | W: 550mm | H: 1200mm |
| Max Sizes (Per Panel) | W: 1200mm | H: 2500mm |
Unrivalled Views
One of the main selling points of aluminium bifold doors is their wide glass surface. You can enjoy endless views of your London garden throughout the year due to its slim sightlines. The strength of aluminium means that you can have a slimmer frame, giving you more chance to take advantage of the outdoors.
Configurations
There are various configurations that our aluminium bifold doors offer to work alongside your London home. Our experienced installers can advise you on the number of sashes that will fit in well with your property. You can also design how the sashes open, whether to the right, left, inwards or outwards.
Guarantee
Post-installation, we have you covered with a ten-year manufacturing guarantee. Although our aluminium bifold doors can stand the test of time, we want you to feel reassured. In that time frame, if anything were to go wrong, get in touch with your installer, and they will be on hand to help you with your doors.
Low Maintenance
Aluminium has a fantastic reputation for its performance, and it requires very little maintenance. Cleaning your doors is essential for prolonging their lifecycle. Aside from cleaning the glass, we recommend that you also focus on the frames. All that is needed is a wipe down with a damp cloth and soapy water.
Aluminium Bifold Door Prices London
Choose our high-quality aluminium bifold doors for your London home. Get started today, and you will have your doors in no time. Find your local Quickslide installer by entering your postcode and product of choice. You can then contact them directly to discuss your project. Alternatively, you can scroll down to find our featured list of installers.
We are on hand at any time to answer any questions that you have about our aluminium bifold doors. Use our online contact form to send us a message, and one of our friendly team members will reply to you as soon as possible. If you have any immediate questions, please do not hesitate to ring us on 03332 412 240.
Frequently
Asked
Questions
View our frequently asked questions here. If you have anything else you'd like the answer to, speak to our West Yorkshire team of experts today. We're happy to help.
View More FAQs
Do you offer a low threshold option for your bifold door?
Yes, we offer different threshold options including a low threshold and a low threshold with ramps, which helps to create a seamless transition between the indoors and outdoors. With the addition of the ramps the threshold will comply with Part M of the Building Regulation (DV174).
Which is better: bifold or sliding doors?
It really comes down to the opening and your preference. If you want a spectacular uninterrupted opening on to a fine patio and/or sculpted gardens, then you should consider a bifold door.
A great choice for superb uninterrupted views all year round is sliding doors. They use more glass and less frame. Considering the British summer weather, the doors will spend just as many days closed as open.
How do I get a price for bifold doors?
You can request a price for a set of bifold doors here on our website. If you require a full service including survey and installation, you can enquire a price via one of our stockists. Use our 'Find an Installer' tool for the latter.
Gallery