Longevity
Aluminium has grown in popularity among installers and homeowners alike. It is one of the strongest profiles available and offers both aesthetic and functional advantages. The aluminium style is particularly sleek and contemporary, which can give traditional residences a twist and improve the appearance of contemporary Brockenhurst homes.
If you're searching for the highest level of security, aluminium bifold doors are a fantastic choice. A Brockenhurst home can benefit from additional protection due to the aluminium bifold doors' sturdy frame.
Thermal Performance
With our aluminium bifold doors, a Brockenhurst house can be made more comfortable. Our doors come standard with double glazing, with the option to upgrade to triple glazing. A home's natural heat can be retained by the glass panes, keeping the property at a comfortable temperature. In the winter, it's possible to feel warm and in the summer, cool.
Our aluminium bifold doors have polyamide thermal breaks added to them to increase a Brockenhurst home's U-values. Additionally, the aluminium bifold doors can achieve a U-value of 1.5 W/m2K or less! Triple glazing and argon gas can give the doors a U-value of 1.3 W/m2K.
Product Options
Our Colour Options
We offer white, grey, and black as standard colour options and woodgrain foils for our aluminium bifold doors, with the opportunity to upgrade to custom colours depending on the application. These colours are waterproof and long-lasting. At Quickslide, we provide only the finest selection of colours and woodgrain foils to our customers.

Black

Anthracite Grey

White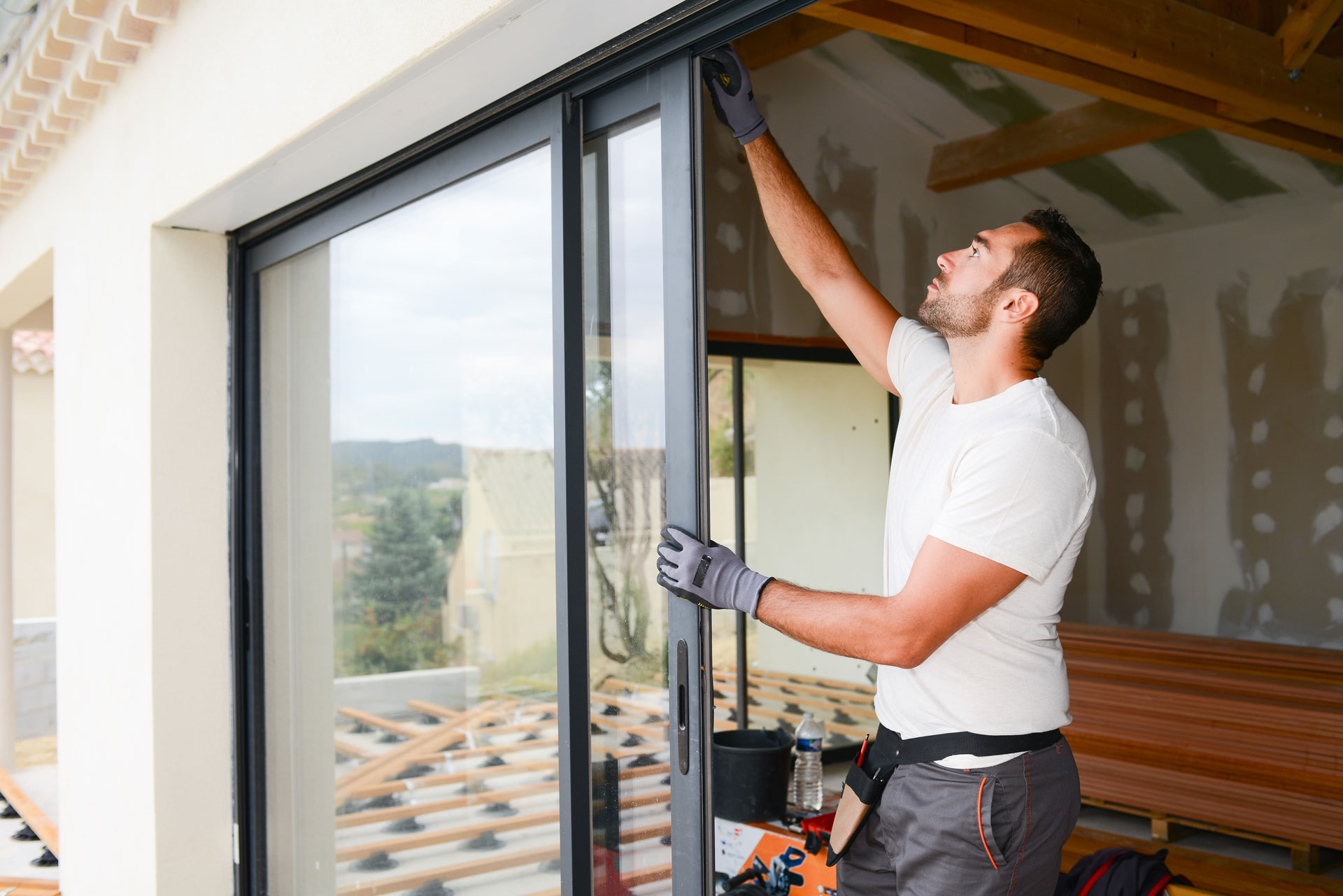 Performance
| Performance | Value |
| --- | --- |
| Best U-Value (Double glazing) | 1.6 W/m²K |
| Best U-Value (Triple glazing) | 1.3 W/m²K |
| Best Energy Rating | C |
| Air Tightness | Class 4 |
| Water Tightness | Class E750 |
| Wind Load | Class A4 |
| PAS 24 Security Upgrade | Yes |
| Min Sizes (Per Panel) | W: 550mm | H: 1200mm |
| Max Sizes (Per Panel) | W: 1200mm | H: 2500mm |
Slim Sightlines
We can afford to produce our aluminium bifold doors with a slimmer frame because of the strength of aluminium. This enables us to incorporate a larger glass surface, giving breathtaking vistas of a Brockenhurst property's garden. With our aluminium bifold doors, a home can benefit from feeling more light and spacious.
Weather-Resistance
The aluminium bifold doors have been manufactured to make sure that they can withstand all kinds of weather. By including weather brushes and EPDM gaskets into the doors, they are able to be ready for all kinds of weather conditions. Keep a Brockenhurst home warm and dry throughout the year with our bespoke aluminium bifold doors.
Versatile Design
The adaptability of aluminium bifold doors makes them ideal for both conventional and contemporary homes. These doors provide our customers with the option to fold the opening apertures to the left, right, inside, or outward. With us, you can create doors that are unique to the Brockenhurst property and feature a more personal touch.
Manufacturing Guarantee
Every aspect of our service—from beginning to end—has been created with our customers in mind. Every one of our aluminium bifold doors includes a 10-year manufacturing warranty. If something were to go awry within that time, contact your neighbourhood installer, and they can offer assistance.
Aluminium Bifold Door Prices Brockenhurst
Enhance your Brockenhurst home with our high-quality aluminium bifold doors. It could not be easier to get our products for your property. Start by finding your local Quickslide installer and contacting them directly today. They can discuss everything from the dimensions to the design with you, and soon you will see your visions come to life.
We understand that you may have questions about our aluminium bifold doors. Send us a message through our online contact form, and a member of our friendly team will get back to you as soon as possible. If you would prefer to speak with us directly, give us a call on 03332 412 240. We look forward to hearing from you.
Frequently
Asked
Questions
If you have a question for our team, please make sure to take a look at our frequently asked questions before getting in touch, as your query may have already been answered. Should you still require an answer, please don't hesitate to get in touch with us.
View More FAQs
Do you offer a low threshold option for your bifold door?
Yes, we offer different threshold options including a low threshold and a low threshold with ramps, which helps to create a seamless transition between the indoors and outdoors. With the addition of the ramps the threshold will comply with Part M of the Building Regulation (DV174).
Can I fit trickle vents on bifold doors after manufacture?
Yes, you can fit trickle vents to our aluminium bifolding doors after manufacture if you have the correct tools. However, we don't advise you to do this, as it may damage the panel and/or frame and would incur a cost to fix or replace.
How do I get a price for bifold doors?
You can use our online pricing tool to get a price online today. Should you require a full service including survey and installation, you can enquire a price via one of our stockists. Use our 'Find an Installer' tool for the latter.
Gallery