Long-Lasting Performance
There's a reason aluminium bifold doors are becoming increasingly popular. Aluminium is a highly durable and sustainable material. It is easy to adapt and has a natural strength. Due to these attributes, we are able to manufacture bifold doors that can last for years.
We manufacture all of our aluminium bifold doors in our West Yorkshire warehouse, enabling us to produce doors specifically for houses in Lyndhurst. Along with the many useful advantages, we also provide a bespoke design service so you may create doors that complement any home.
Thermal Performance
Keep a Lyndhurst home well insulated throughout the year with our aluminium bifold doors. Equipped to maintain a home's natural heat and keep it cool in warmer months, a home can greatly benefit by installing
these doors.
These doors feature a polyamide thermal break, which helps the door offer fantastic levels of thermal efficiency. With the addition of argon gas, our doors can reach a U-value as low as 1.5W/m2K and as low as 1.3W/m2K!
Product Options
Colour Choices
Make these aluminium bifold doors unique to the property using our selection of colourways and woodgrain foils. The standard colours we have available for the doors include white, anthracite grey, and black. Should you require a different colour scheme, you can contact our team.

Black

Anthracite Grey

White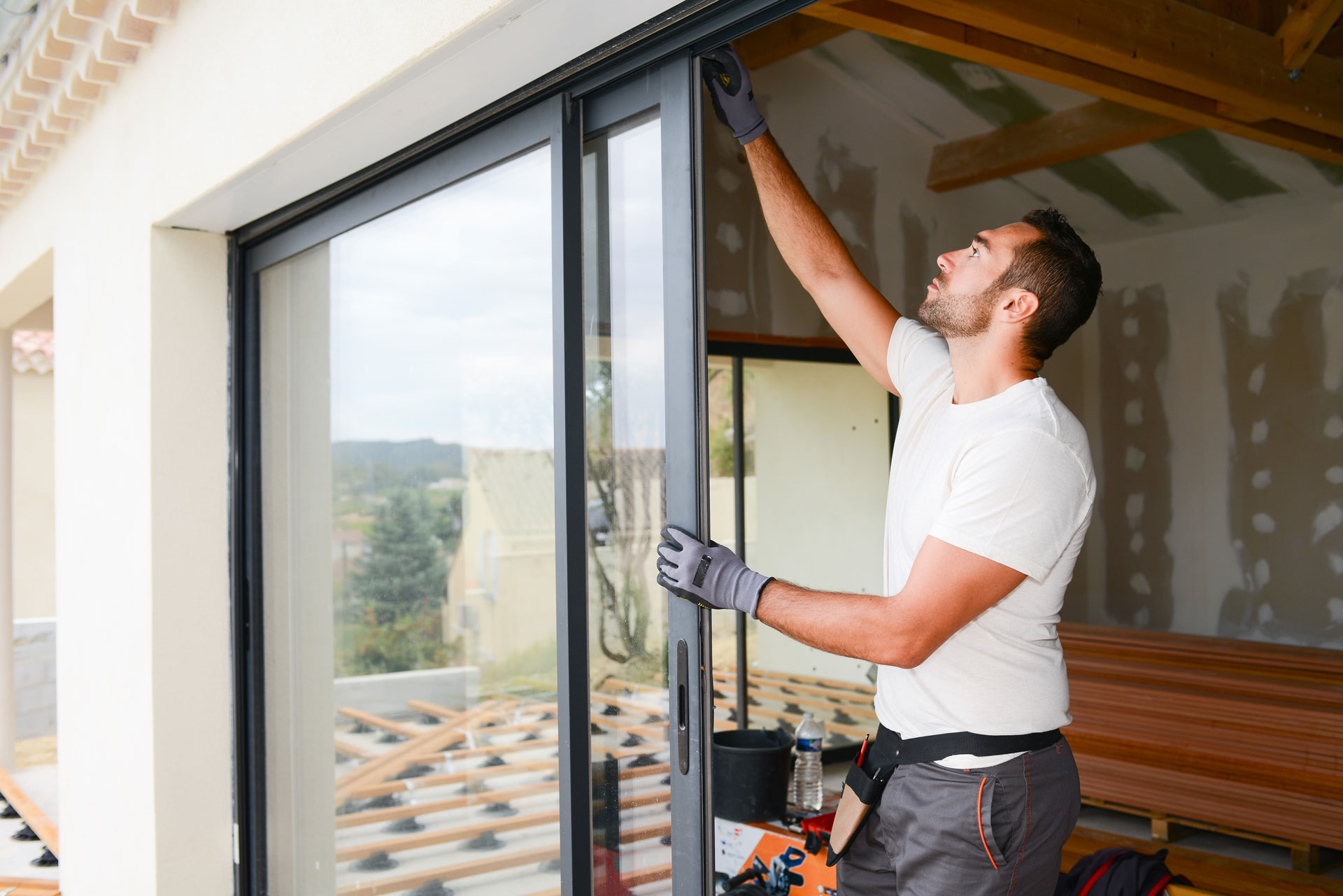 Performance
| Performance | Value |
| --- | --- |
| Best U-Value (Double glazing) | 1.6 W/m²K |
| Best U-Value (Triple glazing) | 1.3 W/m²K |
| Best Energy Rating | C |
| Air Tightness | Class 4 |
| Water Tightness | Class E750 |
| Wind Load | Class A4 |
| PAS 24 Security Upgrade | Yes |
| Min Sizes (Per Panel) | W: 550mm | H: 1200mm |
| Max Sizes (Per Panel) | W: 1200mm | H: 2500mm |
Brighter Home
As aluminium is a highly robust material, we are able to manufacture the doors with a slimmer frame. This is a huge benefit as it allows more space for the glass panes. With our aluminium bifold doors, our Lyndhurst customers can benefit from doors that offer great sightlines. Additionally, more light can enter the property, creating a spacious atmosphere.
Weatherproofing 
Protect a Lyndhurst home from the elements with our aluminium bifold doors. The British weather is ever-changing, and we want to ensure that our customer's homes are kept warm and dry throughout the year. That's why our doors are available in a choice of glazing and manufactured using aluminium. Avoid water intrusion and chilly drafts by having our products installed.

Modern Social Space
Aluminium bifold doors come in a wide range of configurations to suit our customer's needs. The direction that the doors open—to the right, left, inside, or outside—is your choice. These doors can be folded open to create a larger gathering space or closed to maintain some privacy without sacrificing the views, thanks to our excellent door design.

Manufacturing Guarantee
A ten-year manufacturer guarantee is included with every one of our aluminium bifold doors. If something were to go wrong at this time, contact your local installer, and they will be pleased to assist. We want your time with us to be enjoyable. At Qucikslide, we put our customer's peace of mind at the forefront of our service.

Aluminium Bifold Door Prices Lyndhurst
Enhance a Lyndhurst property with our aluminium bifold doors. They are available in a range of styles and can enhance any home. Get a price today using our online pricing tool. Alternatively, you can contact our team on 03332 412 240 or use our online contact form.
Additionally, you can use our locator tool to find your nearest Quickslide installer. It will help provide you with all the details you require to get in contact with them.
Frequently
Asked
Questions
Make sure to view our frequently asked questions. You should be able to find your answers there. If not, please don't hesitate to get in touch with us. <br />
View More FAQs
Are they double glazed?
Yes, our aluminium bifolding doors come in a choice of double and triple glazing as standard to ensure the highest levels of thermal efficiency.
Can bifolds be customised?
Yes, the bifold doors we supply are fully customisable to suit your taste. Choose from our extensive range of colourways and woodgrain foils.
How do I find an installer?
You can find your local installer using our locator tool. It's easy to use and can give you all the details you need to get in touch with them.
Gallery