Tailored Design
Transform a Dorchester home with aluminium bifold doors that can be tailored to suit the needs of the property. To suit your preferences, you can choose how the doors open. You can choose how they open, from left to right, inside or outward. In order to guarantee that our items suit a house exactly, they are also created to order.
You may select from two common colours; more are available upon request. The two primary colours we've selected complement our aluminium bifold doors and the elegance of any Dorchester house. In addition, we provide hardware accoutrements to go with the frame.
Long-Lasting Doors
Aluminium is an extremely durable material that has grown in popularity with installers and homeowners alike. It is one of the sturdiest materials available that can provide homeowners with durable and long-lasting doors. A Dorchester house can gain strength and security from our aluminium bifold doors throughout the year. 
Improve the performance of a Dorchester property with our easy-to-maintain aluminium bifold doors. Keep the doors well maintained with a simple clean every so often using a wet cloth and warm soapy water. You won't need to worry about spending money on specific cleaning products. The doors require very little maintenance. Any homeowner that wants improved security and weather performance should invest in our products.
Product Options
Our Colour Options
We offer white, grey, and black as basic colour options for our aluminium bifold doors, with the opportunity to upgrade to custom colours depending on the application. The bifolding door colours are waterproof and long-lasting.

Black

Anthracite Grey

White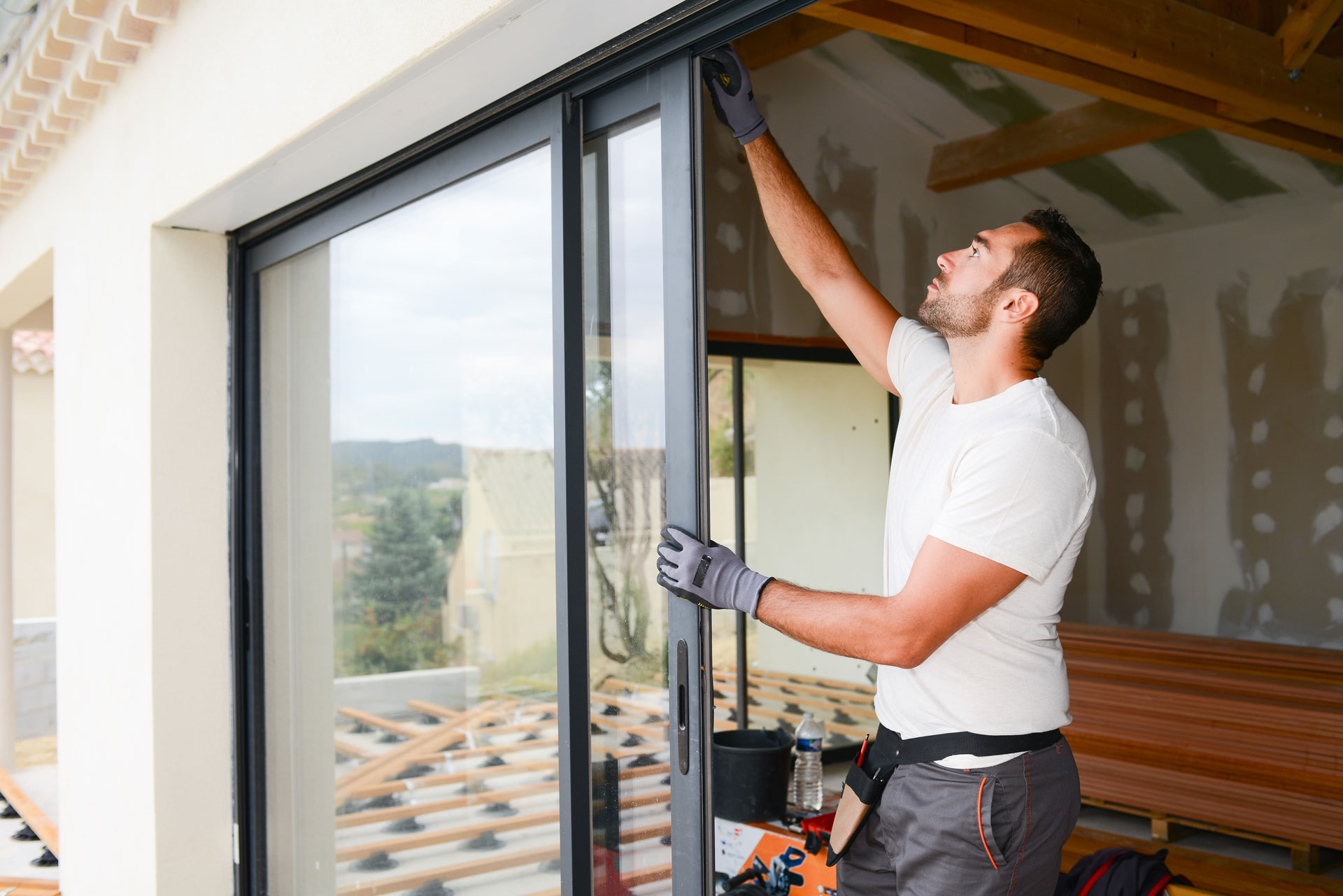 Performance
| Performance | Value |
| --- | --- |
| Best U-Value (Double glazing) | 1.6 W/m²K |
| Best U-Value (Triple glazing) | 1.3 W/m²K |
| Best Energy Rating | C |
| Air Tightness | Class 4 |
| Water Tightness | Class E750 |
| Wind Load | Class A4 |
| PAS 24 Security Upgrade | Yes |
| Min Sizes (Per Panel) | W: 550mm | H: 1200mm |
| Max Sizes (Per Panel) | W: 1200mm | H: 2500mm |
Thermal Performance
The 28mm double glazing that comes included with our aluminium bifold doors will keep the warm air bubbles inside any Dorchester house. The degree of heat transmission in a building can be decreased by using these doors, which can attain U-values as low as 1.5W/m2K. If you live in Dorchester and want to improve the property's thermal efficiency, you can choose 36mm triple glazing with argon gas, which can give the house a U-value of 1.3W/m2k.
Weather-Resistance
Because of the robustness of aluminium, you can rely on our doors to protect a Dorchester house from the weather. The doors can provide protection against unpleasant draughts and water infiltration. The aluminium frame is equipped with EPDM gaskets and weather brushes. The aluminium bifold doors can ensure our customers feel protected throughout the year. Our aluminium bifold doors include double and triple glazing, which helps keep chilly draughts out of the house.
Slim Sightlines
The best views that aluminium bifold doors provide are one of the major reasons Dorchester residents fell in love with them. The frames are thinner than other profiles because of aluminium's stiffness. This enables us to include a larger glass surface, providing you with sweeping vistas of the property's garden. The glass cabinets can also continuously fill your house with natural light, enhancing the brightness of your home.
Manufacturing Guarantee
Our aluminium bifold doors are built to last and add value to any Dorchester house. A property can gain from enhanced weather resistance, security, and thermal performance by installing the doors. Ten years of manufacture guarantee is included with our doors. Get in contact with your local installer if anything goes wrong; they will be happy to assist you. With us, you can be sure that you have picked the ideal business for your next job.
Aluminium Bifold Door Prices Dorchester
Transform a Dorchester property with our aluminium bifold doors. To begin making steps for your next project, contact your local installer. You can do so by using our locator tool that will help to put you in touch with your nearest professional. 
Please contact us if you have any enquiries about the aluminium bifold doors. You can do so by either calling our friendly team on 03332 412 240 or by using our online contact form. We are always on hand to help our customers with their needs. 
Frequently
Asked
Questions
View our frequently asked questions here. If you have anything else you'd like to ask about, please get in contact. Our team will be happy to help in any way they can.
View More FAQs
Do you offer a low threshold option for your bifold door?
Yes, we offer different threshold options, including a low threshold and a low threshold with ramps, which helps to create a seamless transition between the indoors and outdoors. With the addition of the ramps, the threshold will comply with Part M of the Building Regulation (DV174).
Which is better: bifold or sliding doors?
It really comes down to the opening and your preference. If you want a spectacular uninterrupted opening on to a fine patio and/or sculpted gardens, then you should consider a bifold door.
A great choice for superb uninterrupted views all year round is sliding doors. They use more glass and less frame. Considering the British summer weather, the doors will spend just as many days closed as open.
How do I get a price for bifold doors?
You can request a price for a set of bifold doors here on our website. If you require a full service including survey and installation, you can enquire a price via one of our stockists. Use our 'Find an Installer' tool for the latter.
Gallery