Longevity
Aluminium has become increasingly popular for both homeowners and installers alike. It is one of the strongest profiles on the market and boasts both visual and practical benefits. The aluminium style is very sleek and modern, which will add a twist to traditional properties and enhance the look of modern Manchester homes.
Aluminium bifold doors are a great option if you are looking for optimal security. The robust frame will help to protect your Manchester home from both adverse weather conditions and intruders. There are also various thermal features, including gaskets and thermal breaks, that can improve your insulation.
Thermal Performance
You can benefit from a warmer Manchester home with our aluminium bifold doors. Double glazing is fitted as standard into our doors, with the option to upgrade to triple glazing. The glass panes help to retain your property's natural heat and keep you at an appropriate temperature. You can feel warm in the winter and cool in the summer.
Polyamide thermal breaks are added to our aluminium bifold doors to improve the U-values and of your Manchester home. The aluminium bifold doors that we supply can achieve a U-value as low as 1.5W/m2K. With the addition of argon gas and triple glazing, the doors can obtain a U-value of 1.3W/m2K.
Product Options
Our Colour Options
Our aluminium bifold doors are available in white, grey, and black as standard, with the option to upgrade to bespoke colours subject to application. Our bifolding door colours are long lasting and weatherproof, maintaining a factory fresh shine for decades. Your homeowners get the absolute best.

Black

Anthracite Grey

White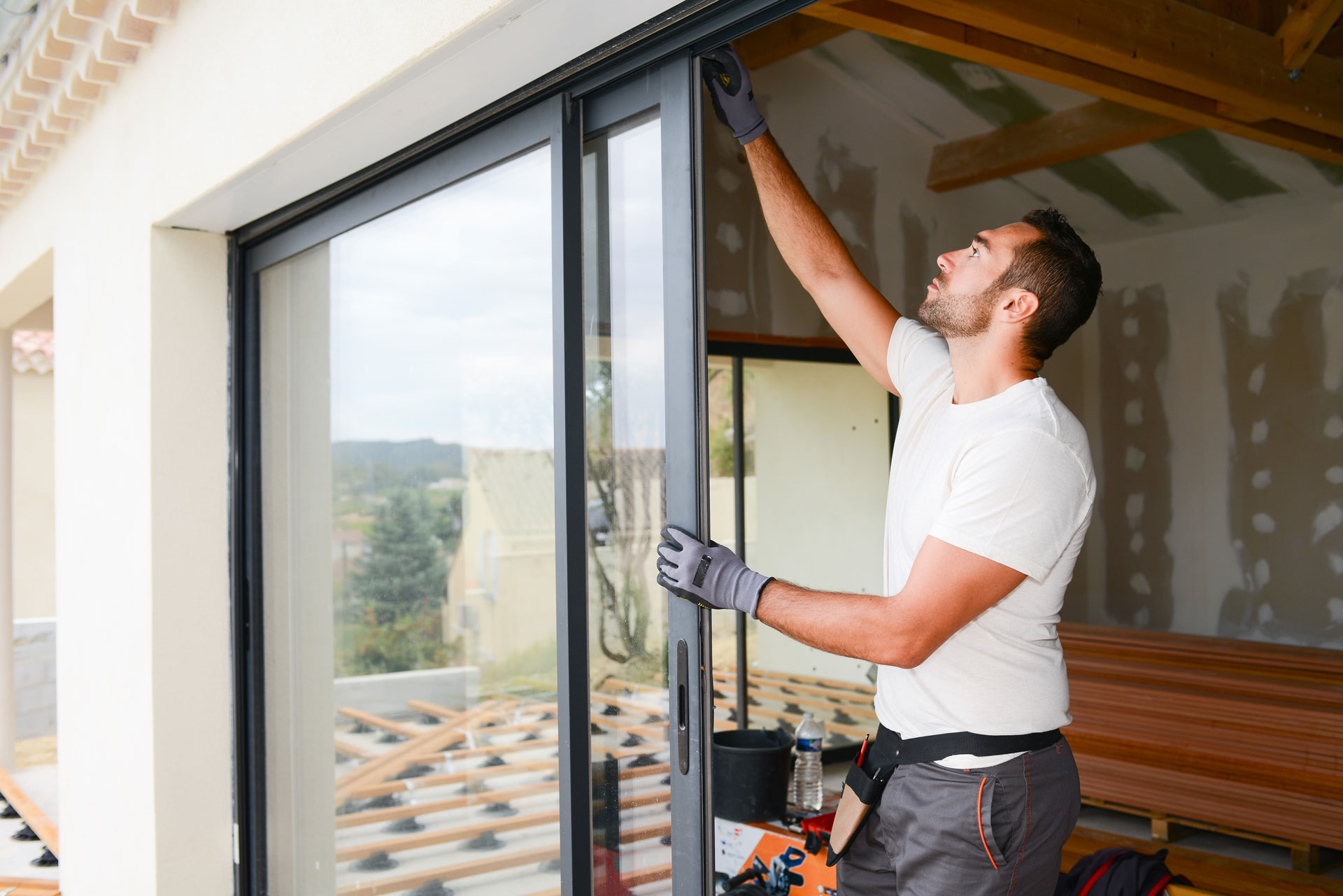 Performance
| Performance | Value |
| --- | --- |
| Best U-Value (Double glazing) | 1.6 W/m²K |
| Best U-Value (Triple glazing) | 1.3 W/m²K |
| Best Energy Rating | C |
| Air Tightness | Class 4 |
| Water Tightness | Class E750 |
| Wind Load | Class A4 |
| PAS 24 Security Upgrade | Yes |
| Min Sizes (Per Panel) | W: 550mm | H: 1200mm |
| Max Sizes (Per Panel) | W: 1200mm | H: 2500mm |
Slim Sightlines
Due to the strength of aluminium, we can afford to manufacture our aluminium bifold doors with a narrower frame. This allows us to fit in a wider glass surface, providing you with stunning views of your Manchester garden. Even on the cloudiest days, you can still enjoy your surroundings. Throughout the year, the aluminium bifold doors will flood your property with natural light.
Weather-Resistance
Our aluminium bifold doors are made in the UK and can adapt to the Manchester weather. We may not have any idea how to tackle the weather, but our doors do. Your new doors are fitted with EPDM gaskets and weather brushes to aid the resistance against temperamental weather. These doors also don't need a lot of maintenance.
Versatile Design
Aluminium bifold doors boast versatility and are suitable for both traditional and modern homes. The opening apertures can be folded to the left, right, inwards or outwards; the choice is yours. Whether you are looking for open social space or something more private, you can use the aluminium bifold doors to work with your Manchester home.
Manufacturing Guarantee
From start to finish, each part of our service is designed with you in mind. Each of our aluminium bifold doors comes with a 10-year manufacturing guarantee. During that timeframe, if anything were to go wrong, get in touch with your local installer, and they can help. You can trust us to supply you with aluminium bi-fold doors that will secure your Manchester home.
Aluminium Bifold Door Prices Manchester
Enhance your Manchester home with our high-quality aluminium bifold doors. It could not be easier to get our products for your property. Start by finding your local Quickslide installer and contacting them directly. They can discuss everything from the dimensions to the design with you, and soon you will see your visions come to life.
We understand that this is an investment, and you may have questions about our aluminium bifold doors. Send us a message through our online contact form, and a member of our friendly team will get back to you as soon as possible. If you would prefer to speak with us directly, give us a call on 03332 412 240. We look forward to hearing from you.
Frequently
Asked
Questions
View our frequently asked questions here. If you have anything else you'd like the answer to, speak to our West Yorkshire team of experts today. We're happy to help.
View More FAQs
Do you offer a low threshold option for your bifold door?
Yes, we offer different threshold options including a low threshold and a low threshold with ramps, which helps to create a seamless transition between the indoors and outdoors. With the addition of the ramps the threshold will comply with Part M of the Building Regulation (DV174).
Which is better: bifold or sliding doors?
It really comes down to the opening and your preference. If you want a spectacular uninterrupted opening on to a fine patio and/or sculpted gardens, then you should consider a bifold door.
A great choice for superb uninterrupted views all year round is sliding doors. They use more glass and less frame. Considering the British summer weather, the doors will spend just as many days closed as open.
How do I get a price for bifold doors?
You can request a price for a set of bifold doors here on our website. If you require a full service including survey and installation, you can enquire a price via one of our stockists. Use our 'Find an Installer' tool for the latter.
Gallery