Weather Performance
We produce our aluminium bifold doors in West Yorkshire, and they are built to withstand all kinds of turbulent weather. You can count on our doors to keep an Eastleigh property safe even in the worst weather.
Our aluminium bifold doors' sturdy construction and top-notch glazing can help keep unwanted draughts and rainwater out of any Eastleigh house. Additionally, EPDM rubber gaskets and weather brushes are available to help with weather protection. Improve a home's weather resistance with our bespoke aluminium bifold doors.
Energy Efficiency
The aluminium bifold doors feature a polyamide thermal break installed in the frame to help provide a thermal barrier against the chilly winds. This could improve heat retention and provide a cosy living area inside an Eastleigh home throughout the year.
Available in double or triple glazing options. While the glazing retains the heat from the sun, it could also cut down on the amount of surplus solar gain, keeping your house from overheating. Get better insulation for an Eastleigh home by investing in our aluminium bifold doors.
Product Options
Our Colour Options
Available in our woodgrain foils range or standard colours such as white, grey, and black, it's easy to customise the product's look. You can also upgrade to custom colours depending on the application. Our bifolding door colours are waterproof and long-lasting, keeping their fresh new sheen for decades.

Black

Anthracite Grey

White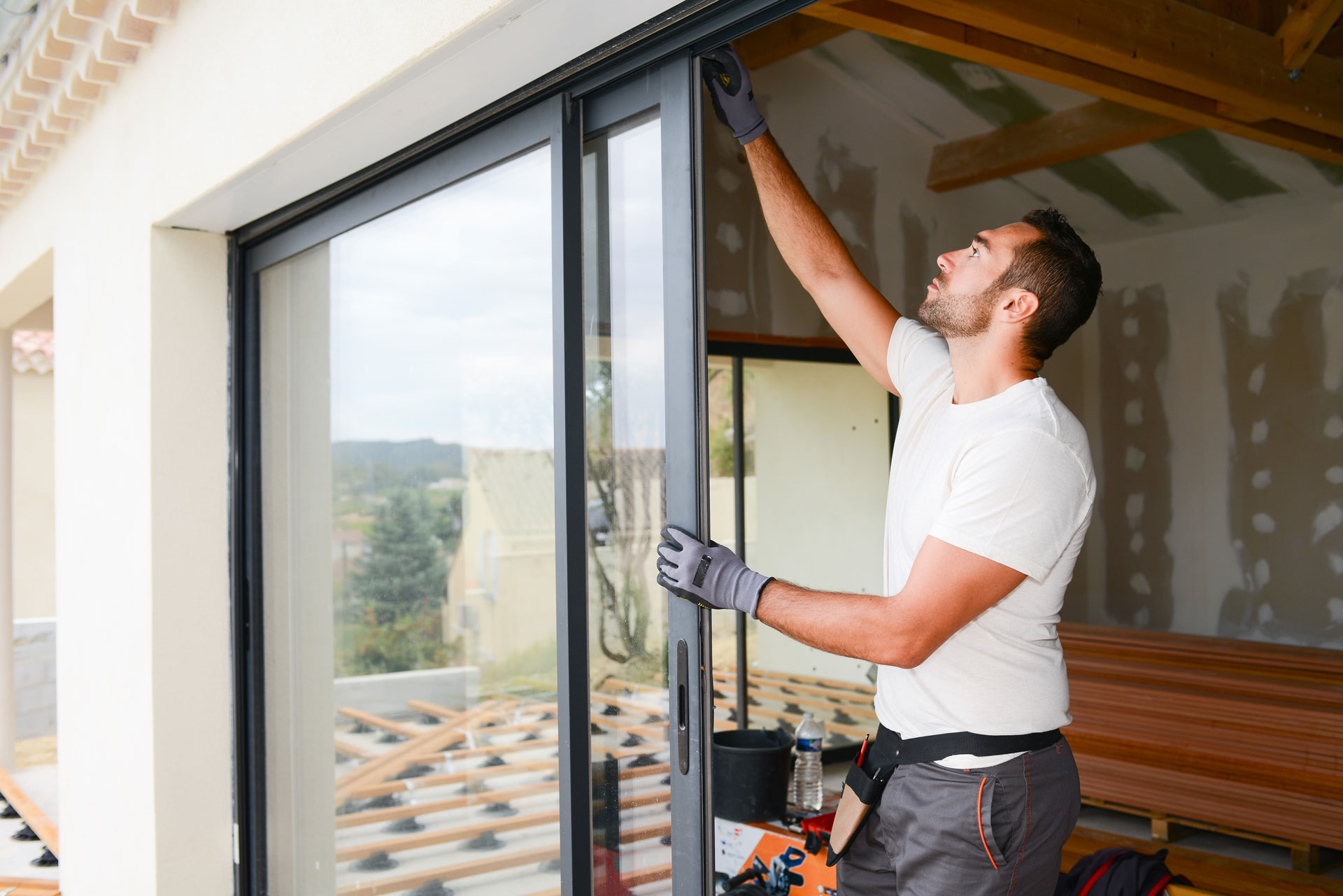 Performance
| Performance | Value |
| --- | --- |
| Best U-Value (Double glazing) | 1.6 W/m²K |
| Best U-Value (Triple glazing) | 1.3 W/m²K |
| Best Energy Rating | C |
| Air Tightness | Class 4 |
| Water Tightness | Class E750 |
| Wind Load | Class A4 |
| PAS 24 Security Upgrade | Yes |
| Min Sizes (Per Panel) | W: 550mm | H: 1200mm |
| Max Sizes (Per Panel) | W: 1200mm | H: 2500mm |
Unrivalled Views
The large glass surface of aluminium bifold doors is one of their key selling factors. Due to its narrow sightlines, our customers can have the benefit of improved views. We are able to ensure the frames are slim, thanks to the aluminium. It's a naturally robust and durable material, which can be easily adapted to help ensure our customers can enjoy their Eastleigh views.
Configurations
Available in a variety of layouts, the aluminium bifold doors are specifically designed to suit well into any Eastleigh home. Our knowledgeable fitters can provide you with advice on how many sashes will work best with the home. Additionally, you can choose whether the sashes open to the right, left, inside, or outside.
Guarantee
We provide a ten-year manufacturing guarantee after installation to give our customers peace of mind. Even though our aluminium bifold doors are built to last, we want you to be at ease. In the unlikely event that something were to go wrong during that time, you contact your installer, and they will be available to assist you with your doors.
Low Maintenance
Aluminium has a great track record for performance and requires very little upkeep. To ensure that the doors last, it's important to do the occasional bit of maintenance cleaning to ensure that they last. We advise you to concentrate on the frames in addition to washing the glass. They'll only require a warm wet towel and some soapy water.
Aluminium Bifold Doors Eastleigh
Select our premium aluminium bifold doors for your next Eastleigh project. You can get a price today using our online pricing tool. Should you prefer to speak with someone directly for a price, please call us on 03332 412 240.
If you require an installer, make sure to use our locator tool. You'll only need to enter a postcode and the product of your choice to locate a nearby Quickslide professional.
You can send us a message using our online form, and one of our helpful staff members will get back to you as soon as they can. Please don't hesitate to call us at 03332 412 240 if you have any urgent inquiries.
Frequently
Asked
Questions
Before getting in touch about your question, make sure to take a look at our frequently asked questions. If your question hasn't already been answered, please get in touch with us. We'll be happy to help.
View More FAQs
How much are bifolding doors?
The aluminium bifolding door prices can vary depending on each project and its dimension and design. Our bespoke and competitive pricing is completely unique and based on each individual project.
How do I measure manufacturing sizes for bifold doors?
If the door is going to be installed between the brickwork and the aperture is square and level, you should deduct 10mm from the total brick-to-brick width and height. Make sure to read our bi-fold installation guide for a more thorough explanation.
How can I contact you?
If would like to ask us any questions relating to our products, please get in touch on 03332 412 240 or by using our online contact form. We'll be happy to help you in any way we can.
Gallery