Configuration Options
We recognise that not every home is the same and that everyone has a distinct set of needs. Our aluminium bifold doors come in a wide range of configurations to match the visions for your Romsey property. Every one of our items is custom-made, and to ensure a precise fit, we provide several customisable options.
Our aluminium bifold doors are available in a huge range of configurations. They neatly stack against one another after being folded so as not to block the view of your Romsey garden. Additionally, you may choose whether they fold to the right or left.
Weatherproof
We consistently use the best profiles for our products at Quickslide, all of which will help to improve weatherproofing.  Your Romsey home may be protected from the elements thanks to the aluminium we use.  We guarantee that our aluminium bifold doors will help keep rain and chilly draughts out of your Romsey home.
To help with the resistance against the weather, a number of elements are fitted, such as EPDM rubber gaskets and weather brushes. To further improve the functionality of your aluminium bifold doors, we now provide rebated thresholds. You may rest easy knowing that your Romsey home will get the best possible weather protection.
Product Options
Our Available Colours
We offer white, grey, and black as basic colour options for our aluminium bifold doors, with the opportunity to upgrade to custom colours depending on the application. Our bifolding door colours are waterproof and long-lasting, keeping their factory-new sheen for decades.

Black

Anthracite Grey

White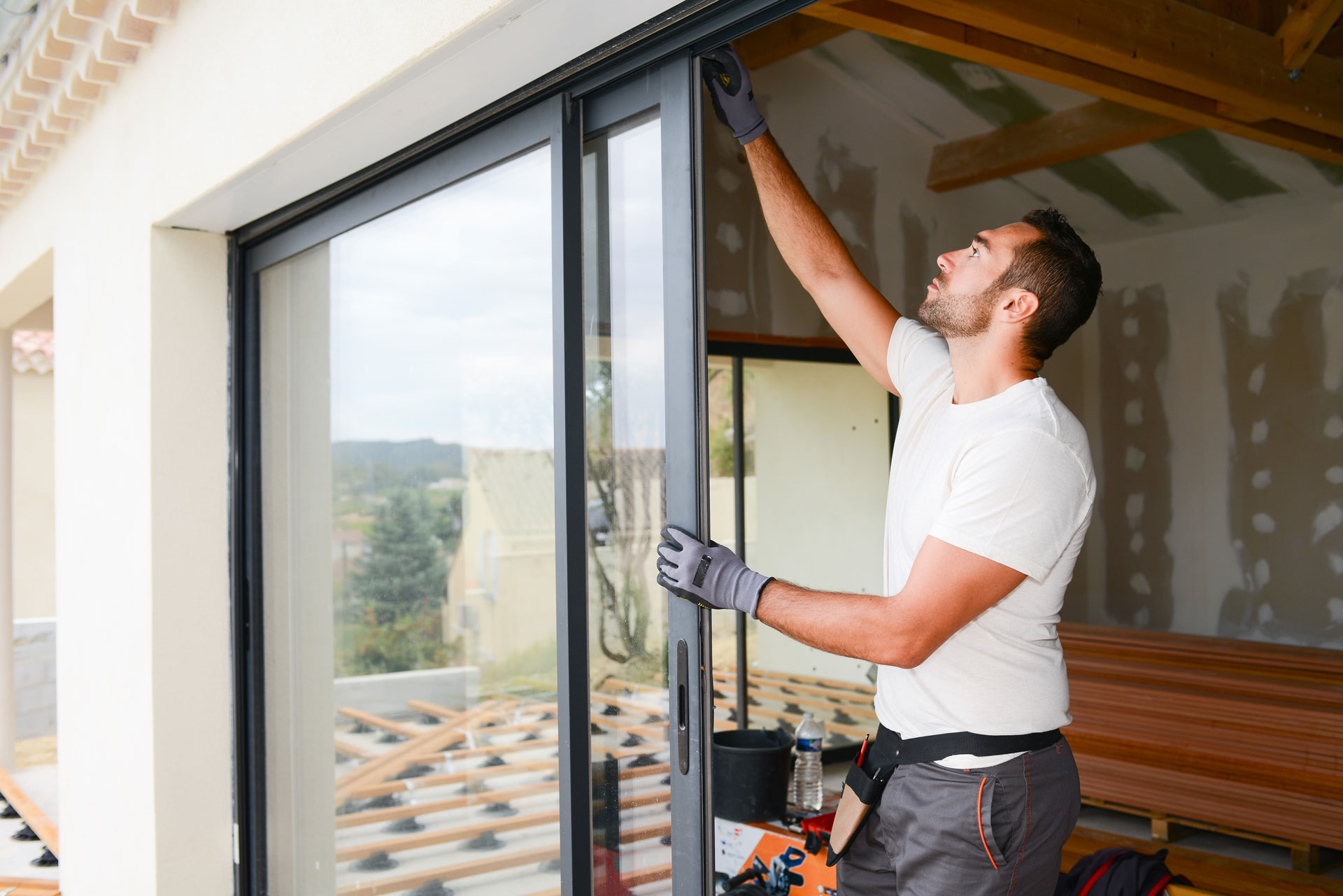 Performance
| Performance | Value |
| --- | --- |
| Best U-Value (Double glazing) | 1.6 W/m²K |
| Best U-Value (Triple glazing) | 1.3 W/m²K |
| Best Energy Rating | C |
| Air Tightness | Class 4 |
| Water Tightness | Class E750 |
| Wind Load | Class A4 |
| PAS 24 Security Upgrade | Yes |
| Min Sizes (Per Panel) | W: 550mm | H: 1200mm |
| Max Sizes (Per Panel) | W: 1200mm | H: 2500mm |
Energy Saving 
Aluminium bifold doors provide a variety of useful advantages in addition to their eye-catching style. Our aluminium bifold doors come standard with 28mm double glazing. However, we do also provide 36mm triple glazing. In addition to the glass, the aluminium structure includes a polyamide thermal break.
Slim Sightlines
Due to the strength of aluminium, we can afford to install frames that are smaller. Homeowners in Romsey will benefit from year-round, improved views of their surroundings thanks to this.  Benefit from improved views and enhanced thermal efficiency with our products. 
Bespoke Design
A fantastic way to update your Romsey house is with aluminium bifold doors, which can also be customised to meet your needs. We have many colour and material options, such as metallic finishes and wood. For homeowners who wish to customise one side of the frame differently from the other, a dual colour option is also available. 
Manufacturing Guarantee
With their aluminium bifold doors, each of our Romsey clients receives a ten-year manufacturer's warranty. You are protected in the unusual event that anything goes wrong.  Your local installer will be pleased to assist you and quickly make their way to your property.
Aluminium Bifold Door Prices Romsey
Your Romsey house will benefit greatly from the installation of our aluminium bifold doors.  Use our find an installer option to locate the closest installer and get your next project underway.
Through our online contact form, you can get in touch with us. Someone from our helpful team will do their best to get back to you as soon as possible. Alternatively, you may also call us at 03332 412 240.
Frequently
Asked
Questions
Do you have a question for one of our team? We are more than happy to help with your queries!
View More FAQs
What is the difference between a bifold and sliding door?
A sliding or patio door operates in one direction whilst a bifold door opens in a concertina style. This makes the whole design more versatile, with one panel being used as a master door.
Do they use double glazing?
All the aluminium bifold doors we supply come with double glazing as standard for superior levels of thermal efficiency.
Can they be made bespoke?
The best thing about our service is that our aluminium bifold doors are manufactured bespoke to the customer. Choose your style and finish.
Gallery