Engineering Future Innovations at FIT Show 2023
Share this story!
Share this post to any popular social media, email it to a friend or print it off.
---
Going to FIT Show in May? We are too! At the time of publishing this, our team are adding the final touches to our stand design. There's less than 3 months to go until the doors to the NEC open on the 23rd of May. At the show you will be able to see a carefully selected range of our award-winning windows and doors. From a brand-new feature for our award-winning Legacy Sliding Sash Windows to the revolutionary new Indi-Fold Doors, all our latest developments will be on display.
2023: A year of developments
At Quickslide we're always looking to the future! We're well known for being innovative. It's been almost 20 years since we introduced the nation to affordable traditional styled vertical sliders that use modern materials and offer the best in thermal efficiency and security. We haven't stopped modernising and leading the field since. FIT Show is a great opportunity to speak with our team about our developments. 2023 has been a great year for Quickslide so far! We've already brought some exciting product releases to our trade partners across the UK.
Dual Colourways for Sliding Sash Windows
Our biggest and brightest development this year (so far) was launched back in January. We announced the release of two new dual colourways for our Sash Windows! They've already proved popular with trade partners and homeowners alike. Our production facility in the heart of West Yorkshire houses a dedicated foiling facility. We can foil the profile used in the production of our windows and doors, which in turn provide us with quick turnaround times and high-quality results.
Avia Smart Handles
As a business dedicated to constant innovation and improvement, we're excited to bring smart hardware into the mix. Avia smart handles are industry leading smart locks, able to be retrofitted to our Sliding Sash and Casement windows. Use our unique Quickslide code QUICK5 for 5% off your Avia Smart Hardware purchase!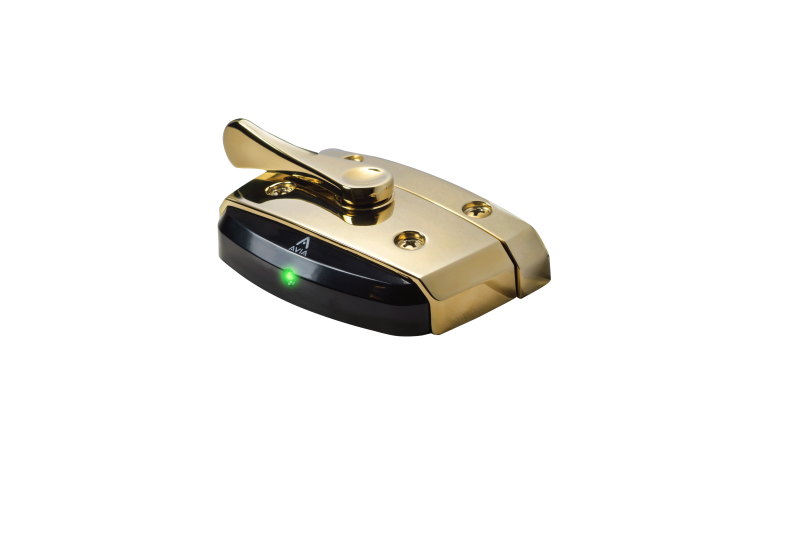 AluSpace Interior Doors & Screens
We're thrilled to also introduce our first interior solution to our customers. One of the newest additions to our range is AluSpace Interior Doors and Screens, perfect for both modern and traditional homes. With an elegant and hugely versatile design, AluSpace can be manufactured to effortlessly suit the space available.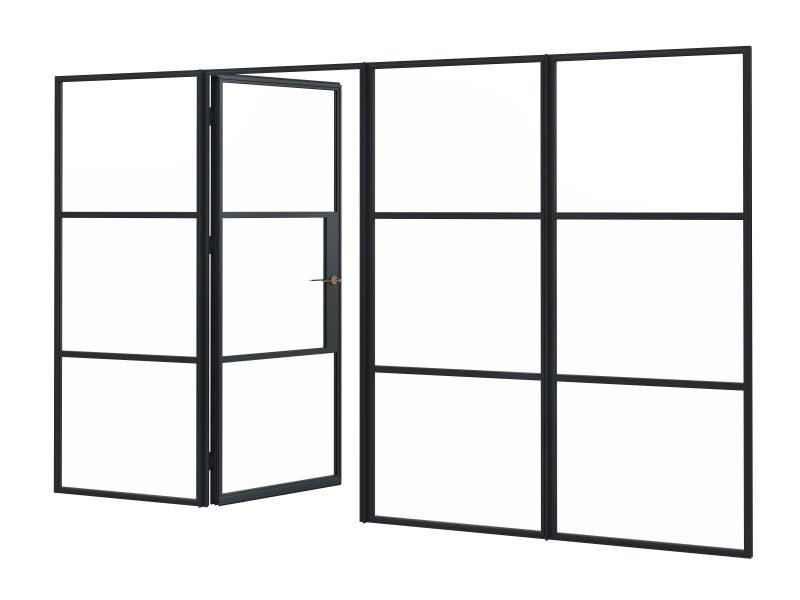 Aluminium Heritage Doors
Aluminium Heritage Doors flawlessly complement our Aluminium Heritage Windows, so it's a clear and natural progression for us to introduce them to our product range. Rest assured; we'll bring them along to the FIT Show for a full hands-on demonstration of this new product. Perfect for traditional homes and an excellent modern replica for old-fashioned steel, French doors are a classic configuration for a reason.
Our Stand – R31
Visitors to this year's FIT Show won't be able to miss Quickslide, you'll see us as soon as you enter the show. We have a large triangular shaped stand this year as we like to stand out from the crowd. And you'll want to make your way to us as we have so much to show everyone, including a few secrets that you'll have to visit us to find out more about
The overarching theme of our FIT Show stand is 'Engineering Future Innovations', which should give our guests a good idea of what to expect from us at the show. And of course, Quickslide being Quickslide, you can expect a few surprises in store as well!
We're incredibly excited about our stand this year! We've managed to secure an impressive area to present our award-winning windows and doors, right by the entrance of Hall 9 on stand R31.
This year we want to let our personality shine through on our stand. It's not only a place to demonstrate our range of windows and doors, but to have fun! As we focus on innovation and moving into the future, we'll showcase our ground-breaking initiatives and developments in the form of an exciting stand that visitors can enjoy. Alongside live demonstrations of our windows and doors, we'll have a photobooth for our visitors to enjoy, seating areas, a fridge of bubbles for the late-night networking event, and, of course, our friendly team to chat with.
Products on Display
It wouldn't be a trade show without our market-leading sash windows. It's been almost 20 years since we introduced the nation to affordable traditional styled vertical sliders that use modern materials and offer the best in thermal efficiency and security. We've not stopped modernising and leading the field since.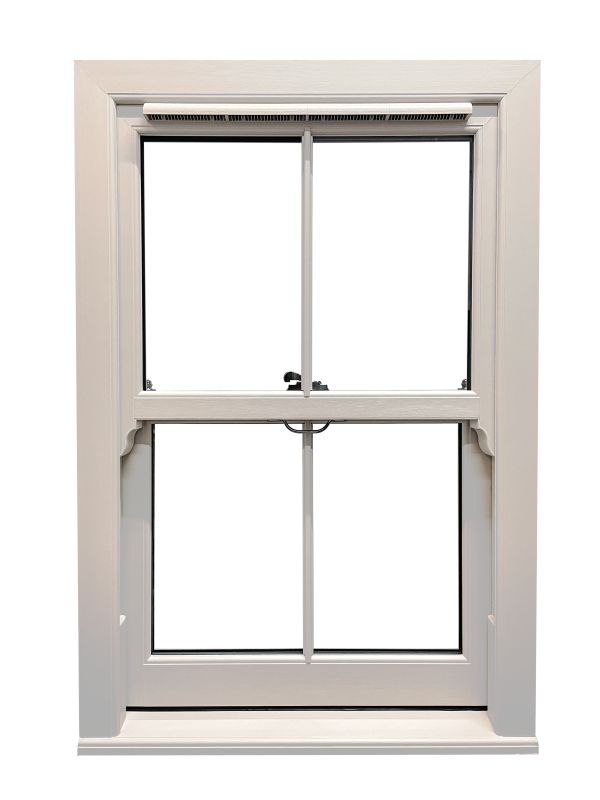 Aluminium Heritage Doors
A perfect match to our aluminium heritage windows, aluminium heritage doors are ideal for a classically stylish entrance to your traditional home. They serve as an outstanding steel-replica that exceed expectations in all areas. We're excited to bring one of our newest developments along to FIT Show.
Combining versatility, flexibility, and unbeatable security into one revolutionary slide and stack system, the brand-new aluminium Indi-Fold door is ideal for any contemporary home. The system is owned by Quickslide and manufactured exclusively by us. Step by our stand to discuss the possibilities of becoming an official Indi-fold installer.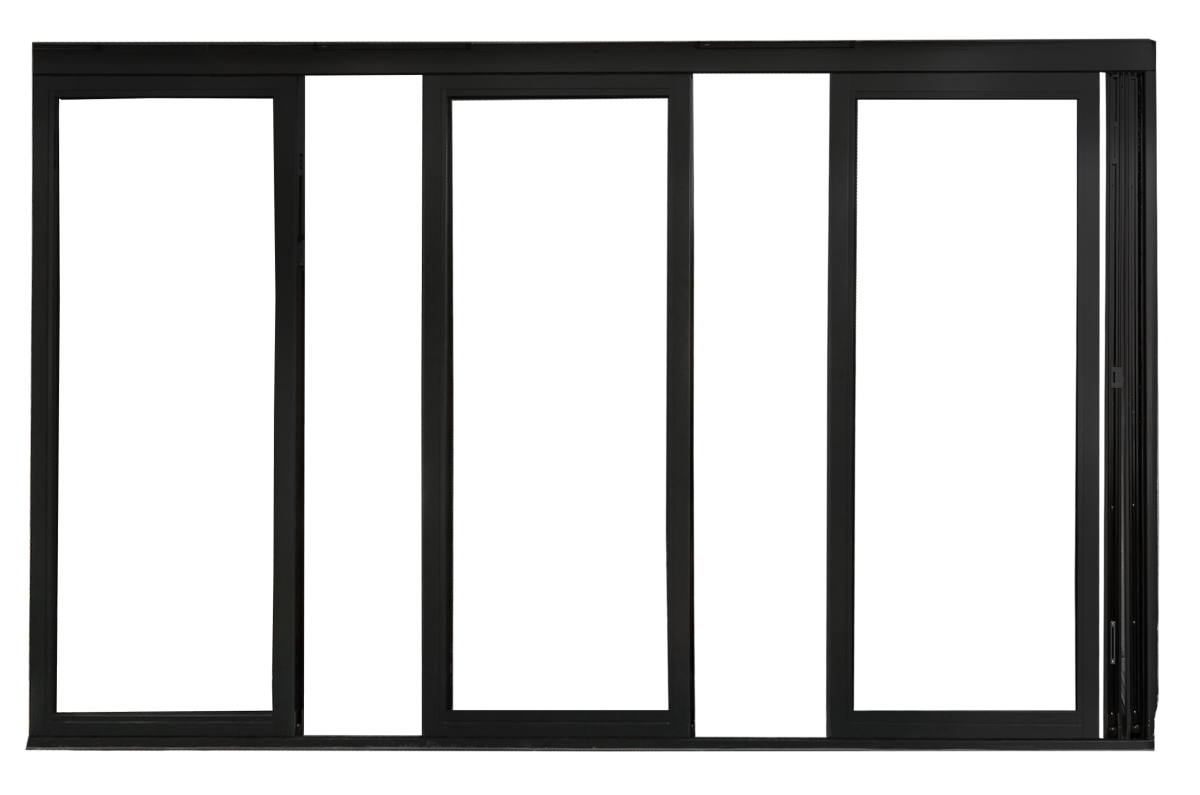 With 50+ door styles and an extensive colour range, you'll be sure to find the perfect door for your homeowner customers amongst our collection. We'll have one of our composite doors on our stand at the FIT Show! With most doors being smart ready, you'll have the opportunity to see the Kubu equipped Avantis lock too.
AluSpace Interior Doors & Screens
Our first internal solution combines super slim sightlines and steel-look frames. Creating a timeless aesthetic that highlights AluSpace's stunning blend of modern and traditional features. The aluminium design perfectly complements our existing range of steel-replica windows and doors, allowing for a uniform appeal across a home. Intended for interior use only, all doors come with single glazing providing a lighter door solution with super slim frames.
Listen to our team share their thoughts about this year's FIT Show!
Without revealing too much, we invite you to stop by our stand to find out what we've got in store. Why not also take a well-earned refreshment with us in our lounge area? Make this FIT Show one to remember at stand R31 to capture a glimpse of the future (yes, we have a photo booth). We can't wait to see you!
Get your free VIP tickets to the FIT Show 2023 here.
Please note, our news articles are relevant and accurate at the time of release, but as technical developments dictate, and times goes by the information in this article may no longer be applicable. If you have questions, please contact us using our online contact form or call us on 03332 412 240.