Types of uPVC Bay Windows
Material
uPVC bay windows are available in uPVC and aluminium that are both durable and easy to maintain, whilst maintaining their style and appeal.
We have been manufacturing the finest quality uPVC bay windows for more than 15 years and these windows come with double glazing as standard in addition to a wide range of hardware and performance upgrades.
uPVC Bay Window Styles
With our range of uPVC bay sliding sash windows and bay casement windows homeowners can enjoy panoramic views and plenty of natural light entering the living space. uPVC bay windows are connected window frames available in our complete range of window styles including our uPVC sash windows, uPVC casement windows and aluminium windows.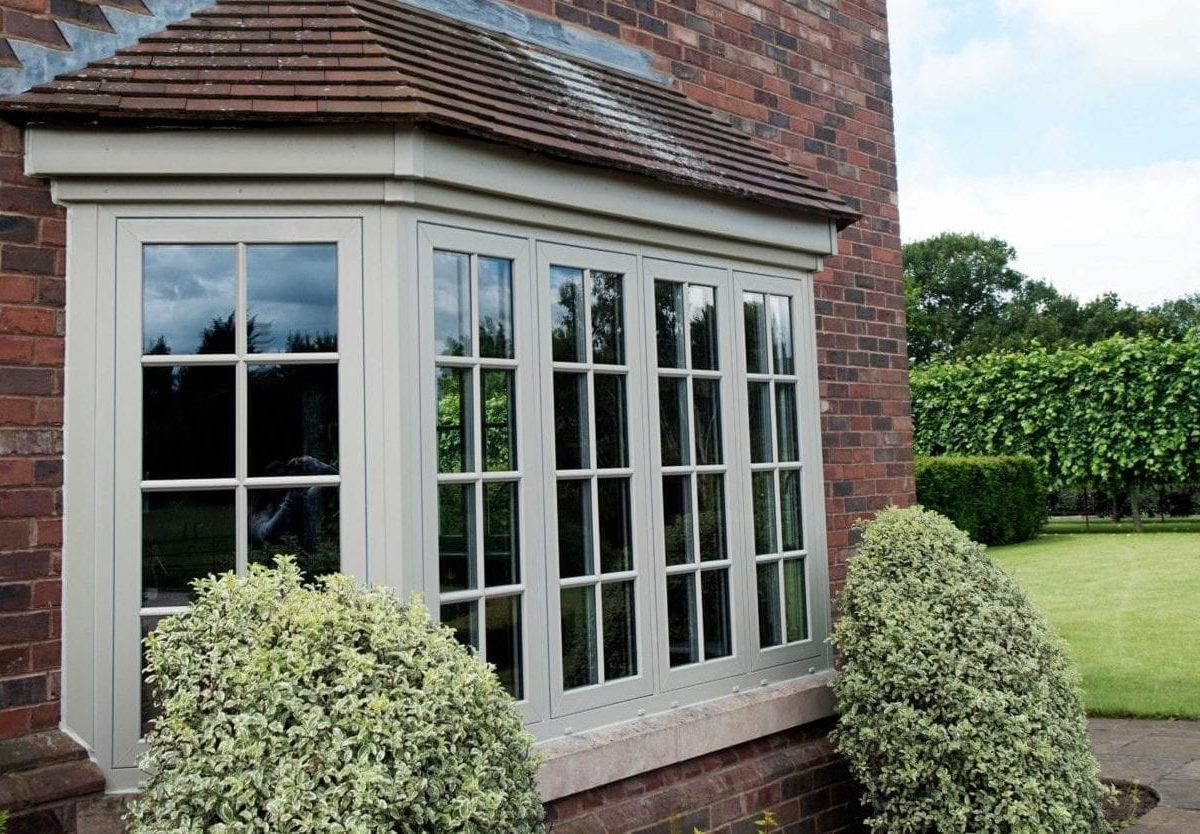 uPVC Bay Window Design
uPVC Bay windows are traditional in appearance; however, they can suit both modern and heritage styled homes. Depending on the window specification you choose they can portray an entirely different appearance. uPVC bay windows extend from the walls of the home at an angle. Whilst uPVC bay sash windows often consist of three frames their angle means they can give you more floor space, perfect for making smaller rooms feel much bigger. uPVC bay casement windows can be configured in numerous window frames. What is the difference between bay windows and bow windows? Find out on the blog.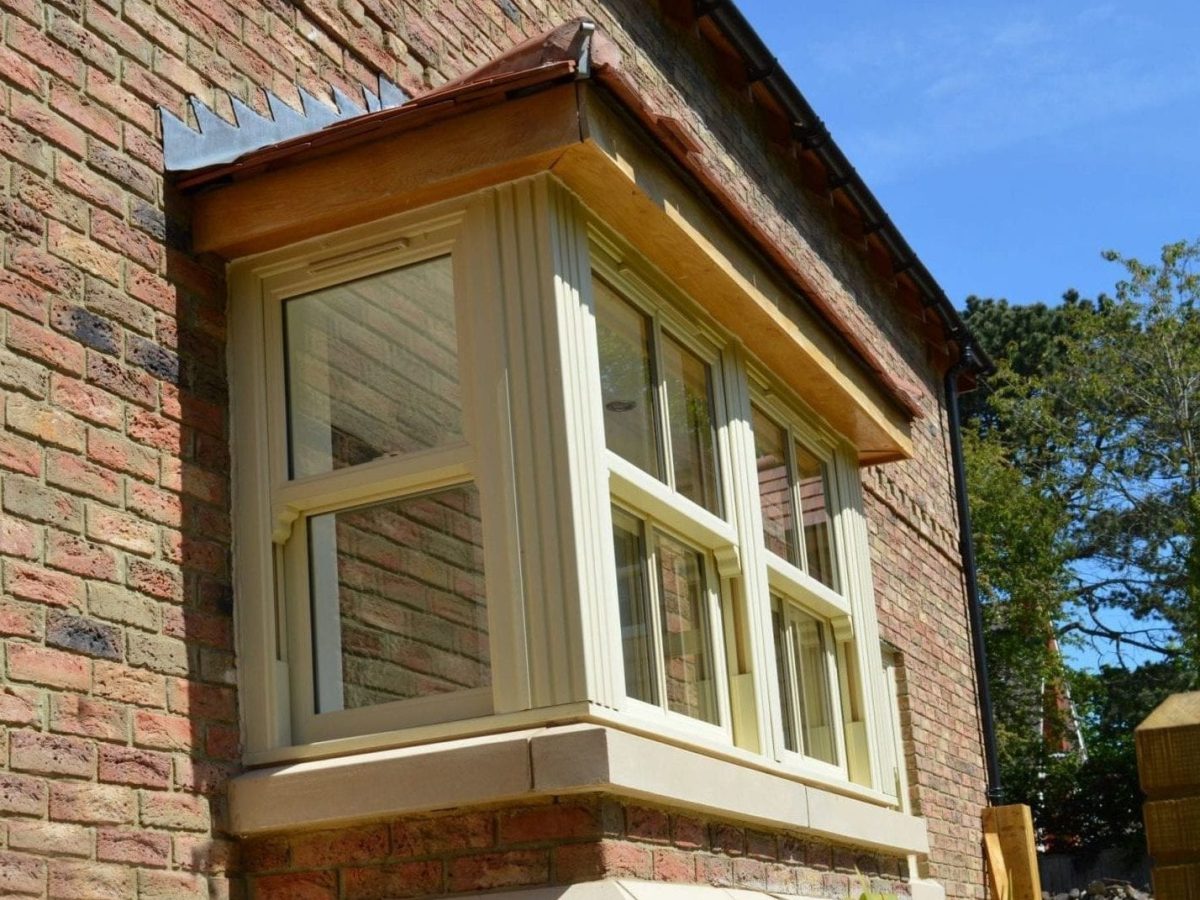 uPVC Bay Window Installation
uPVC bay windows are made to measure and can be constructed to fit in with your home in the sizes and specification chosen by you. uPVC bay windows feature a front section and two sides. The side window frames will be connected to the front using either a 90-degree bay-pole or a variable bay-pole allowing you to install the bay windows at a custom angle. If you are considering adding a bay window to your home or replacing your traditional bay windows, Quickslide will be able to supply a new modern uPVC bay window solution made at our state-of-the-art production facility in Brighouse, Yorkshire. Get in touch with us using our online contact form or give us a ring on 03332 412 240.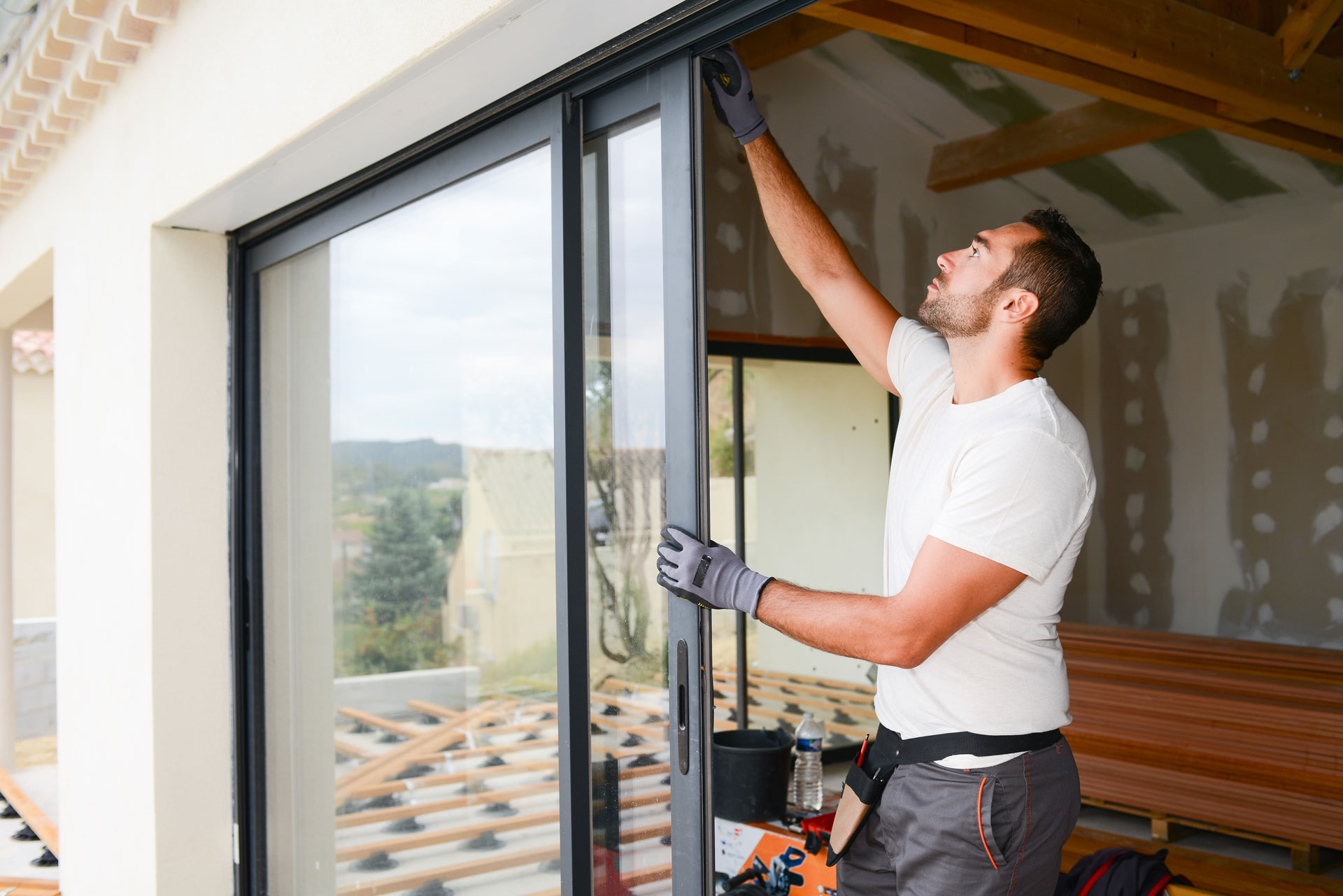 Performance
Weatherproofing
Homeowners get comprehensive weatherproofing when you fit our bow & bay windows to their property. Perimeter seals can prevent draughts and other expensive weather related problems. Neither the uPVC or aluminium should also never rot, warp, or distort as the years pass post installation.
Thermal Efficiency
With a chambered profile supporting a quality glass unit, great thermal performance can be expected from our bow & bay windows. Homeowners will enjoy low U-values and great Window Energy Ratings of up to 'A'. You'll be installing top of the class and thermally efficient systems.
Security
The windows we manufacture are secure as standard, and our bow & bay windows are no exclusion to that. Homeowners can upgrade to our PAS 24 security package, providing complete peace of mind. We only use robust locking mechanisms in our windows here at Quickslide.
Manufacturing Guarantee
We understand just how important peace of mind is for homeowners. For that reason, we offer a manufacturing guarantee of up to ten years with all our bow & bay windows. When you become a trade partner, you can market this commitment to quality.
Download Resources
Getting hold of technical information on our bow & bay windows couldn't be simpler. We have a dedicated section here on the Quickslide website where you can access all our brochures, data sheets and specifications.
Frequently
Asked
Questions
Find the answers to our most frequently asked questions here. You can also speak to our team in Brighouse, West Yorkshire to ask any other questions you may have.
View More FAQs
Can bow & bay windows open?
Yes, both bow & bay windows can open just like your standard window. The frames are joined and depending on which configuration you have chosen, the frames will be able to open in one way or another.
How much are bow & bay windows?
As each project is different and every property has different dimensions, we can't give an exact figure.
Our competitive prices are aligned to the specifications of your property and the design that you choose. We have an online design tool so that you can play around with different styles to get a price.
Are bow windows better than bay windows?
Both bow and bay windows will be a great addition to both modern and traditional properties alike. There are many benefits to bow and bay windows. They boast unrivalled thermal performance and continuous insulation so that homeowners can stay warm throughout the year. Their distinctive designs can add charm and enhance the home's aesthetic.