Our New Barcode Scanning System!
Share this story!
Share this post to any popular social media, email it to a friend or print it off.
---
Here at Quickslide, we are committed to constantly developing and evolving to become industry leaders. We have regular training for our colleagues and continue to invest in innovative machinery for our fabrication. Our aim is to provide a smooth and high-quality service from start to finish, not just for us but also for our Trade Partners.
We are pleased to share that we now have barcode scanning in place at our facility in Brighouse. This allows us to know exactly where each product is, no matter what stage it is at. This improves not only communication but also efficiency, waste and customer service. We aim to provide a seamless experience for our installers so that they can feel in the loop.
What Is Barcode Scanning?
Barcode scanning is the process of checking the status of individual products. This means that we can scan a certain product code, whether our sliding sash windows or aluminium bi-fold doors, and see exactly where they are in the product stage, from manufacturing to delivery. This allows us to manage our time and resources a lot more efficiently.
We can also improve the communication between our colleagues and our Trade Partners so that they can keep their customers well-informed. This feature is part of various investments that we here at Quickslide have taken on board to provide a better service for all. We can provide an effective and professional service from beginning to end.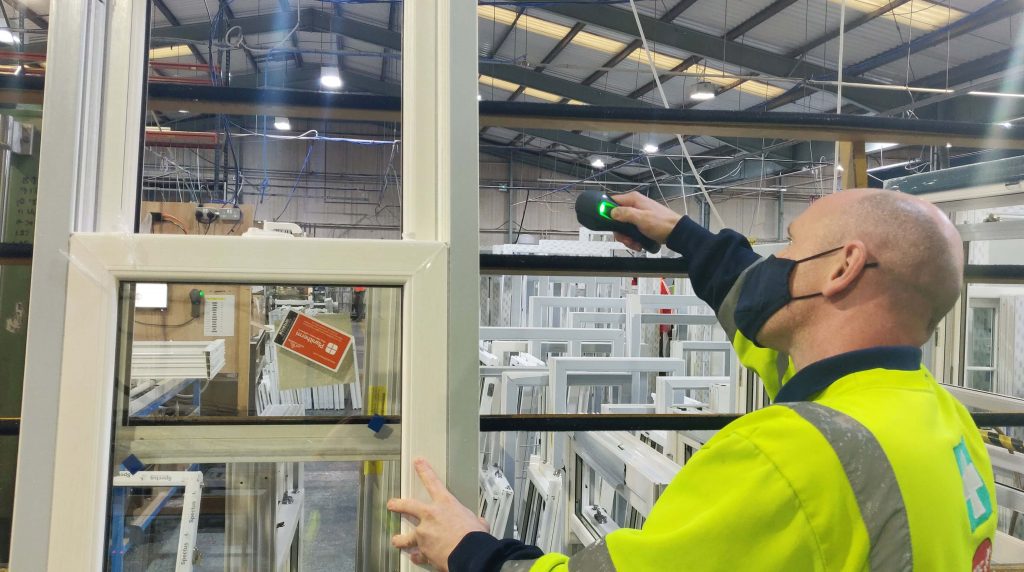 Quickslide's Investments
Not only have we invested in barcode scanning, but we have also put resources into other parts of the business to improve our quality of service. We have a new dispatch centre and a facility for finished goods to minimise handling so that the delivery vehicles can be loaded more efficiently. This gives us the chance to deliver our windows and doors to our customers on time in full every time.
We have also bought a cutting edge Schirmer CNC machine, two corner cleaners and two quad welders to improve our fabrication quality. Over the years, we constantly have looked out for new manufacturing methods that will give homeowners across the country market-leading windows and doors.
Also, part of our investment strategy is by having our delivery vehicles linked to our EvoNET business management system. This comprehensive delivery tool offers a wide range of features, including choosing the most efficient routes and letting our drivers know if anything is missing. For our Trade Partners, you can also receive SMS or email updates on the status of your orders.
All of these investments combined with our barcode scanning system will allow us to provide a better service through our supply chain and enhanced internal management. We look forward to working with our customers more closely to provide them with better communication and accurate information.
Trade Partner Benefits
Our Trade Partners can benefit massively from our new barcode scanning system. It means that we can provide them with detailed information about the status of their order. They can manage their time better and know exactly where their windows and doors are.
They can improve the communication with their customers too. Regular updates and information on delivery will help their customers to have an accurate estimate on when they will have their new windows and doors.
Our new delivery management system, EvoNET, will also send them regular updates via SMS or email to plan their day and not worry about when to look out for the delivery. We want to ensure that everyone involved in or with Quickslide benefits from this.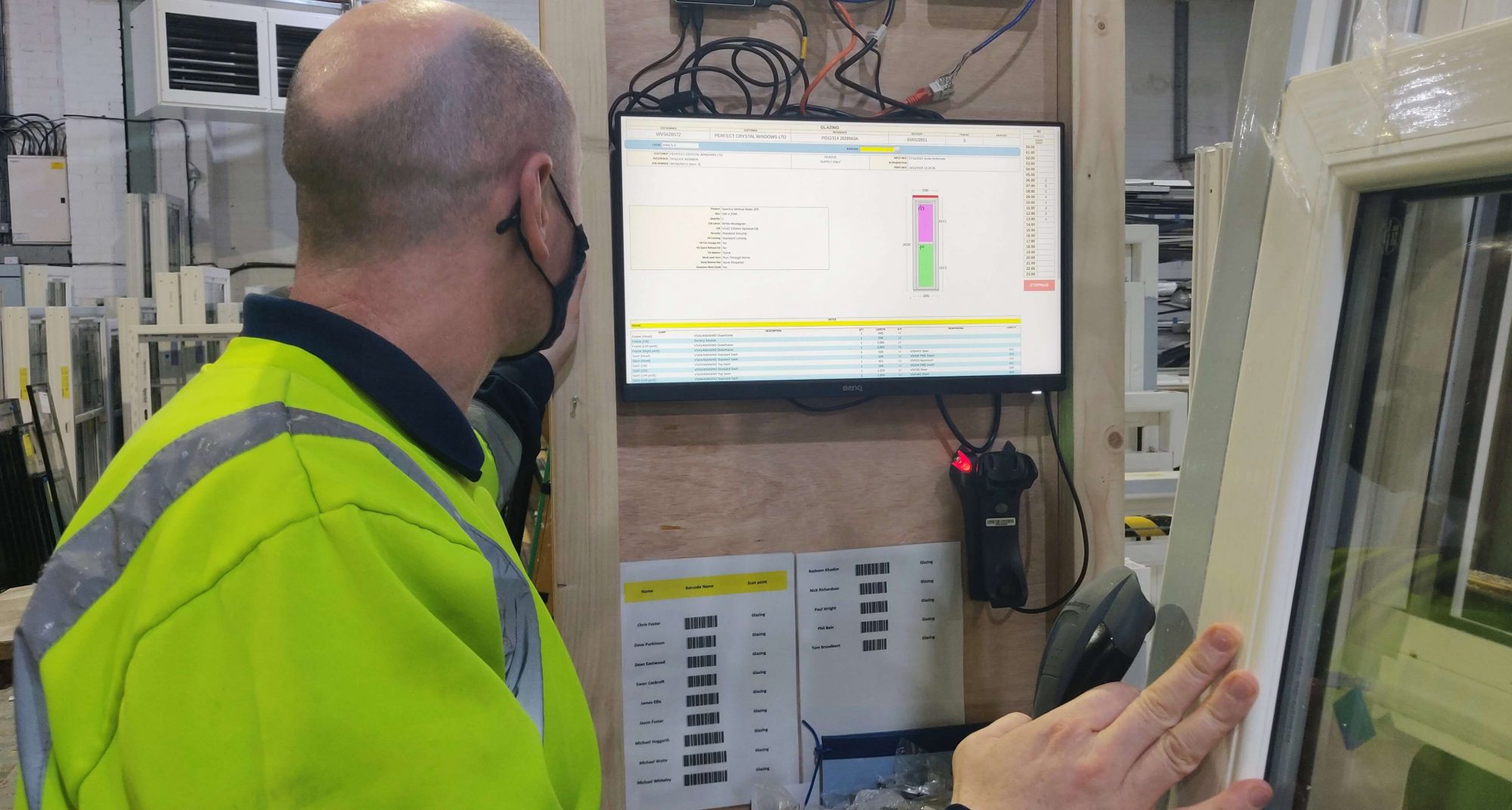 Find Out More
If you would like to know more about the latest news here at Quickslide, take a look at our blog to see what we are getting up to. If you are interested in becoming a Trade Partner, take a look at our program and get in touch. We will be more than happy to help discuss this with you.
For homeowners interested in our products, find your local installer, start planning your next project, and get a price. We are also on hand to offer our expert advice. Get in touch through our online contact form, or give us a ring on 03332 412 240.
Please note, our news articles are relevant and accurate at the time of release, but as technical developments dictate, and times goes by the information in this article may no longer be applicable. If you have questions, please contact us using our online contact form or call us on 03332 412 240.