Exterior Sliding Glass Doors
Share this story!
Share this post to any popular social media, email it to a friend or print it off.
---
If you're looking for patio door ideas to modernise your home, then our exterior sliding doors could be a perfect choice. Sliding doors provide instant access to a garden or balcony and bring in large amounts of natural light through their beautiful, large-scale glazing.
Exterior sliding doors have seen a huge surge in popularity in recent years. They are shaking off their vintage associations and are a hugely popular choice in modern homes at the moment.
One of their key advantages is that they allow for whole walls of glass to be opened up completely. This makes a room appear bigger and brighter and blurs the lines inside and out. If you consider your garden a haven, then these doors will provide you with great views of the outside.
Another benefit is that when open, they save on space and are visually cleaner. Perfect if you're looking to create a minimalist aesthetic.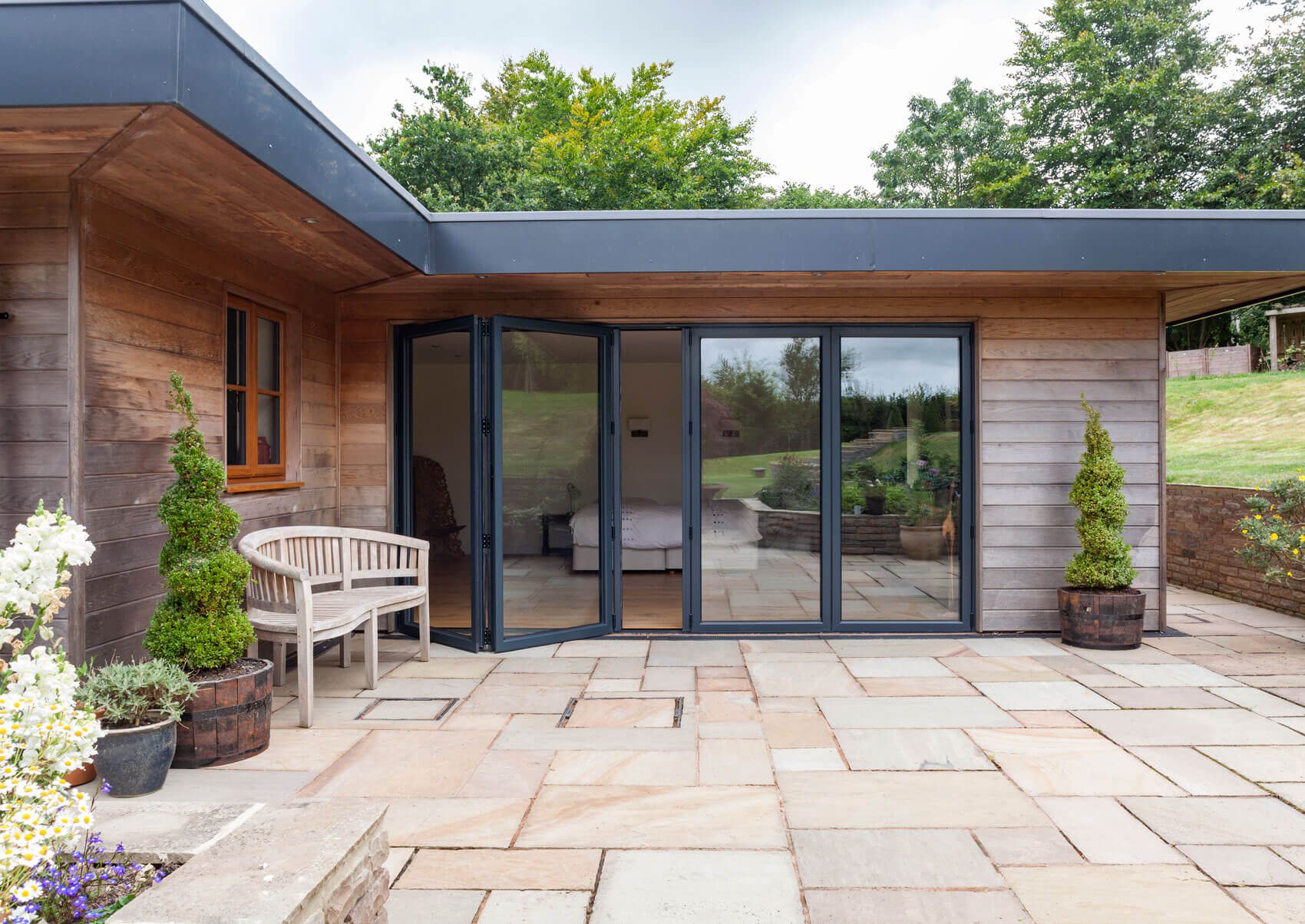 Aluminium Sliding Patio Doors
have been designed to carry large panels that will slide effortlessly. Aluminium is a very strong material, as well as being incredibly lightweight. This creates a door that not only looks spectacular but is functional and long-lasting too.
The aluminium profile is known for its contemporary style and will be the perfect addition for anyone wanting to modernise their property. This exterior sliding door style will transform your home both inside and out. There are various bespoke features that homeowners can consider.
Not only is this exterior sliding door style visually appealing, but it boasts high performance. Double glazing can be fitted as standard within the frame, with the option to upgrade to triple glazing. Improved insulation can be enjoyed all year round.
Aluminium is one of the strongest materials on the market and a superior choice when it comes to home improvement projects. Throughout the year, homeowners can feel secure in their properties as these doors help to protect them against adverse weather conditions. Find out more on our website.
uPVC Sliding Doors
We also offer exterior sliding doors in a uPVC material for homeowners across the UK to consider. This classic and timeless design is most popular in the country and is often what you will see in most properties. You can't go wrong with this material, which provides homes with that natural charm.
uPVC is an extremely versatile material and a popular choice for a wide range of exterior sliding doors. These doors can be designed in a wide range of colours and additional hardware accessories in order to suit any application. Whether residential or commercial, our doors will be the perfect fit.
The uPVC frame comprises multiple internal chambers and seals to protect properties against adverse weather conditions. Homeowners can feel completely secure in their homes thanks to their new exterior sliding glass doors. Comprehensive security systems are also included to protect properties against intruders.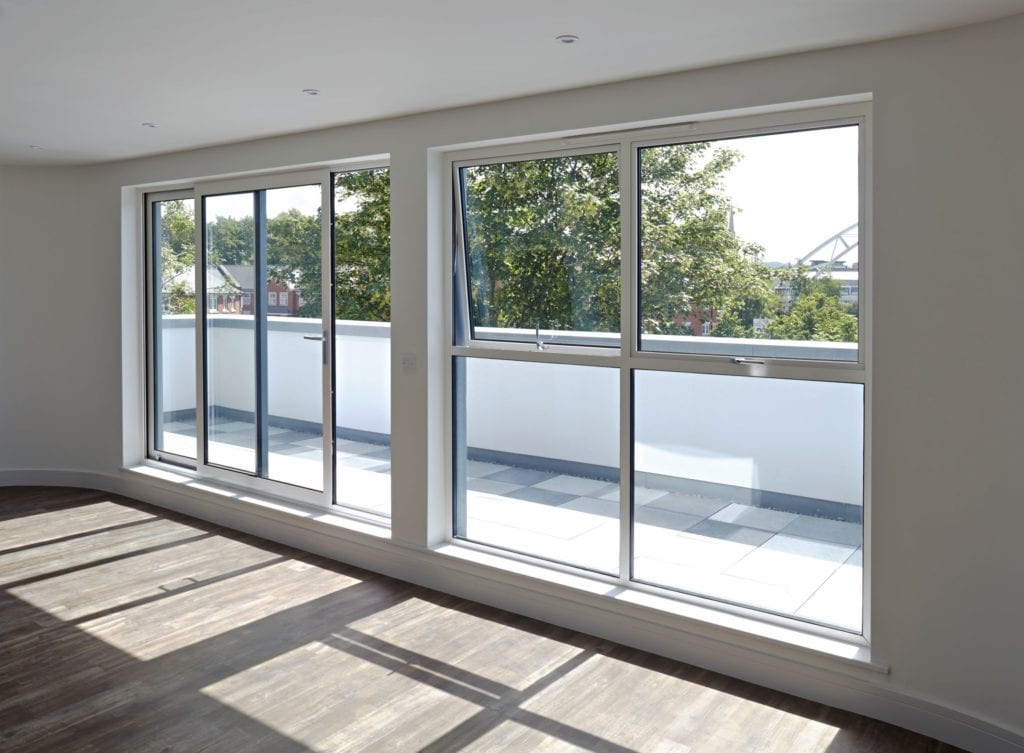 uPVC or Aluminium Exterior Sliding Glass Doors
Choosing between uPVC or aluminium exterior sliding glass doors can be difficult. They both have unique design qualities that differentiate them from each other. The one thing they can agree on is their performance. They are able to help homes improve their thermal performance and security.
If you are looking for that more traditional look, we advise going for uPVC exterior sliding glass doors. They can match your existing uPVC windows and doors naturally. However, aluminium exterior sliding glass doors is perfect if you want to give your property a facelift and project a modern atmosphere.
Exterior Sliding Glass Door Prices
If you want to find out more about our excellent range of exterior sliding doors, it couldn't be easier. Find your local installer today by entering your postcode and contacting them directly. They will be able to give you a price and discuss your next project. You can also get a price directly through our website.
We have years of experience in the industry and can ask any questions that you have about our exterior sliding doors. Send us a message through our online contact form, and a member of our team will get back to you as soon as possible. You can also give us a ring on 03332 412 240 if you just can't wait. We look forward to hearing from you.
Please note, our news articles are relevant and accurate at the time of release, but as technical developments dictate, and times goes by the information in this article may no longer be applicable. If you have questions, please contact us using our online contact form or call us on 03332 412 240.