Thermal Efficiency
Enhance the thermal efficiency of your Bournemouth property with our uPVC single doors. The super-insulated door profiles mean they are able to trap pockets of warm air to retain heat in your space. Consequently, you will have to spend less each month on your energy bills with our products that are sustainable and better for the environment. Reduce your carbon footprint with us.
Make the most of your Bournemouth property with our uPVC single doors. Made using the latest advancements in technology, they act as fantastic insulators, keeping your home at an optimum temperature for longer. Even in the coldest months of the year, our modern uPVC single doors will help to keep your space warm, making them well worth the investment. Save money in the long run with our products.
Hardwearing
Made of durable materials, our uPVC single doors are incredibly long wearing. As a result, they will provide you with years of improved energy efficiency and weatherproofing. All the components in our uPVC single doors are carefully considered in order to achieve results that will last for decades. Instantly transform your Bournemouth home with our stunning range of door styles.
As the entrance to your Bournemouth property, it is important your uPVC single door both looks great and provides maximum levels of security. Even against the strongest levels of force, our doors will help to keep you and your family safe, never beginning to warp or crack under pressure. As a result, you can rest assured our uPVC single doors will provide the ideal barrier for your property.
Product Options
Our Colour Options
Our uPVC French doors can easily be colour customised, with a range of smooth and grained finishes available. We can match the colour of these double doors to any casement windows specified for the project. There is also a colour bonding service available, for bespoke finishes.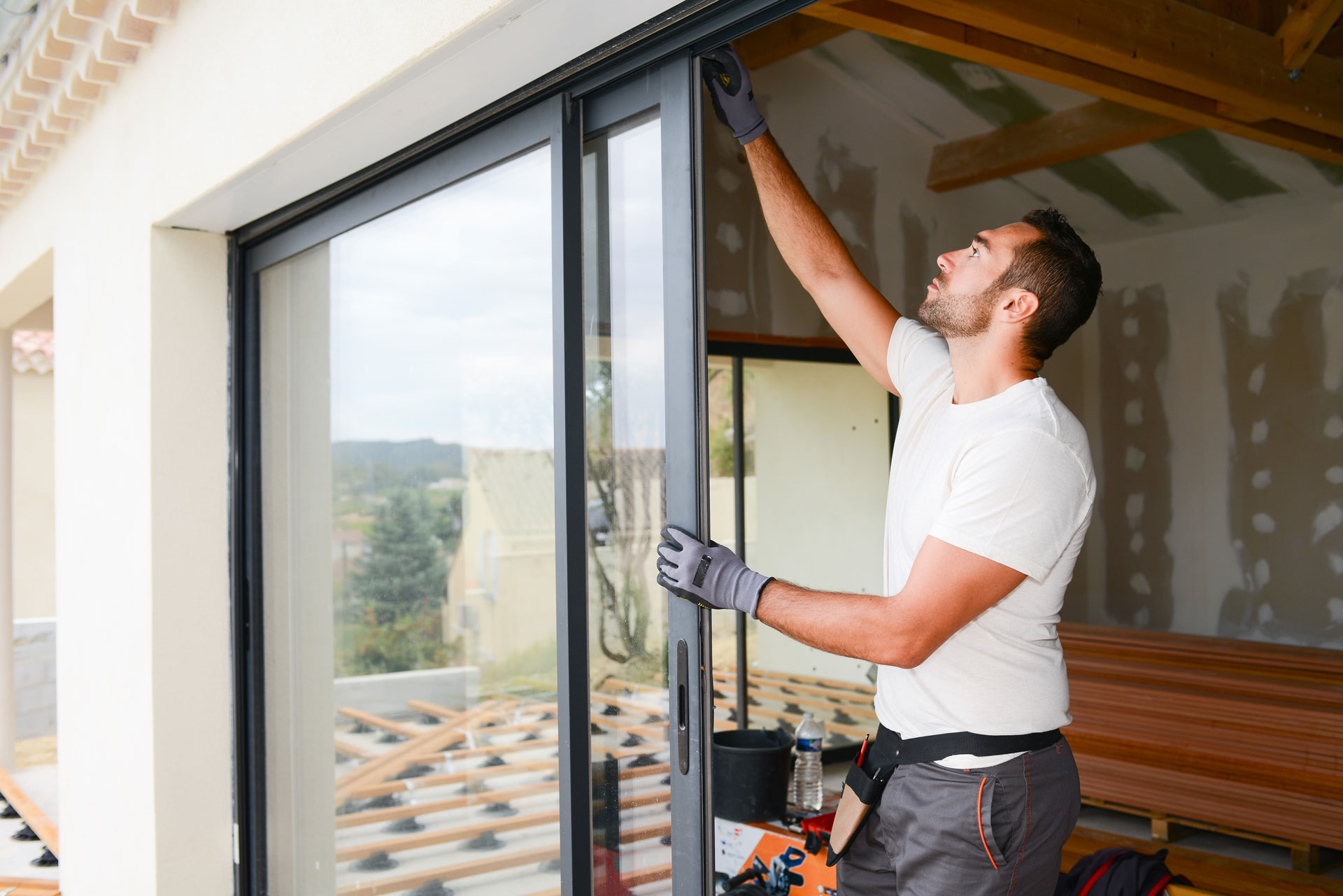 Performance
| Performance | Value |
| --- | --- |
| Best U-Value (Double Glazing) | 1.4 W/m²K |
| Best U-Value (Triple Glazing) | 1.0 W/m²K |
| Best Energy Rating | B |
| Air Tightness | Class 2 |
| Water Tightness | Class A2 |
| Wind Load | Class 2B |
| PAS 24 Security Upgrade | Yes |
| Min Sizes | H: 1940mm + cill |
| Max Sizes | W: 2050mm | H: 2150mm |
Highly Secure
We use the latest locking mechanisms within our uPVC single doors to keep you safe. The frames are lined with modern, multi-point locking mechanisms that cannot be manipulated or tampered with. In addition, we continually test our uPVC single doors to ensure they are complying with the relevant building regulations. Place your trust in us to provide quality products for your home, at a competitive price.
Thermal Performance
Looking to add a personal touch to your Bournemouth home? All our uPVC single doors are fully customisable, giving you the freedom to create a feature you could have only dreamed of. Choose from our extensive collection of coloured profiles and hardware options to create a stunning statement in your space. The coatings we use are made of quality pigments to ensure they don't fade.
10-Year Guarantee
When choosing our uPVC single doors, you will benefit from our impressive 10-year guarantee. This means Bournemouth homeowners are covered in all eventualities, meaning you will never lose out. Invest in our modern uPVC single doors today and experience their many benefits for decades to come. Our doors come in both smooth and woodgrain finishes, so we guarantee you will find something you love!
Weatherproof
As the barrier for your Bournemouth home, it is important our uPVC single doors are incredibly weatherproof. The innovative filtering systems within the frames prevent excess rainwater from collecting in them. Instead, dirt and debris are effectively filtered away from the main structure, significantly reducing the possibility of future mould or damp issues from occurring.
uPVC Single Doors Bournemouth
Create a stunning entrance to your Bournemouth property with our uPVC single doors. To get started with your next project, you can find your local installer online today.
If you have any further questions regarding any of our products, please get in touch with our friendly team today. Alternatively, give us a call on 03332 412 240.
Frequently
Asked
Questions
We've handpicked a few of our most frequently asked French door questions here. If you have anything else you need the answer to, speak to our West Yorkshire team today.
View More FAQs
How much do French doors cost?
The cost for a set of uPVC French doors can vary. With factors including the colour, glazing, furniture and overall dimensions all contributing, providing an exact cost isn't feasible. We prefer to offer quotes on enquiry, so get a price today.
Are French doors better than patio doors?
For the homeowner, French doors and patio doors offer different benefits. The latter come without a swinging arc, making them a space saving option. However, double doors offer unobstructed access, further improved through our low threshold option.
If you're a homeowner looking to have either fitted to your property, find a registered stockist today. We have trade partners based throughout the country, as well as more locally in West Yorkshire.
Are uPVC French doors easy to install?
Yes, French doors are easy to install but it really depends on the accuracy of the survey. We manufacture our French doors in-house, to the homeowner's specifications. This means, if the initial specification is correct the doors will be a perfect fit, creating a seamless and hassle free installation for your installer. Better yet, we have a whole host of installation guides here on our website, to make the process even easier.
Gallery