Safe & Secure
As standard, our uPVC sliding sash windows come with tough double glazing and high quality security locks. The uPVC profile can withstand sudden blows and prying attempts, and for Twickenham homes that need even more robust protection, we offer an extensive PAS24 upgrade package. This package meets all modern safety standards to give homeowners total peace of mind.
Learn more about our PAS24 upgrade by giving us a call today at 03332 412 240 or using our online contact form.
Slim Sightlines
uPVC sliding sash windows can provide larger viewing angles without compromising the structural integrity of the overall frame. Our sliding sash windows can flood homes with natural light and provide gorgeous unobstructed views thanks to the slim and durable uPVC profile. Plus, the easy to use tilt function allows homeowners to clean our sliding sash windows on the outside and inside for total clarity.
Product Options
Our Colour Options
Our bespoke colour options can allow our sliding sash windows to suit a broad variety of homes. The durable woodgrain foils we offer can mimic the appearance and feel of authentic timber, and our modern colourways can provide a sleek and elegant look to a home. We can even offer a bespoke colour bonding service to produce your sliding sash windows in almost any hue.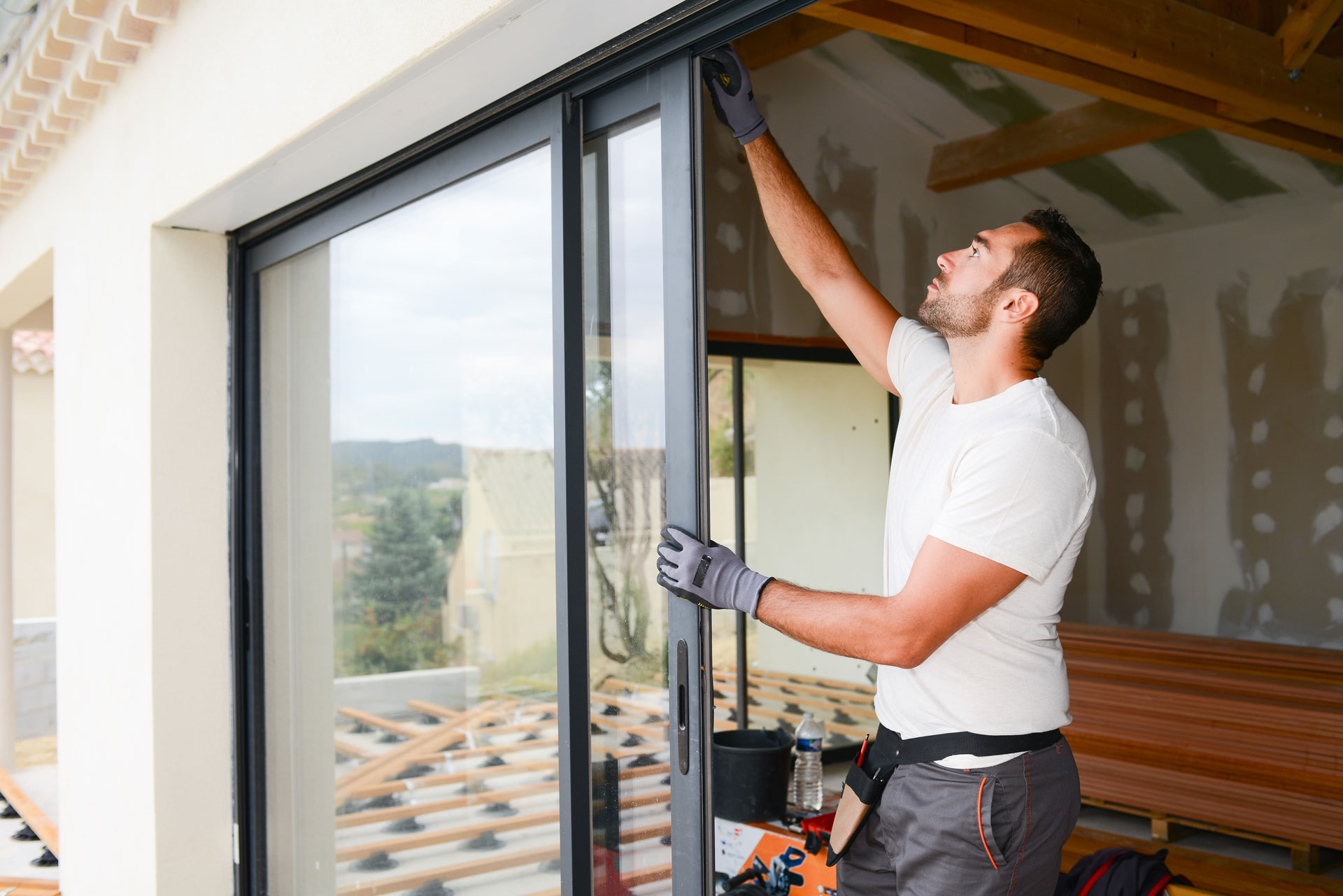 Performance
| Performance | Value |
| --- | --- |
| Best U-Value (Double Glazing) | 1.4 W/m²K |
| Best Energy Rating | A |
| Air Tightness (Pa) | Class 3 |
| Water Tightness (Pa) | Class 5A |
| Wind Load (Pa) | Class 3A |
| PAS 24 Security Upgrade | Yes |
| Min Sizes | W: 360mm | H: 750mm |
| Max Sizes | W: 1500mm | H: 2350mm |
Thermally Efficient
Our sliding sash windows all come with double glazing as standard that is filled with argon gas to trap heat. By preventing the heat within a home from escaping, homeowners can stay warm and comfortable for longer without having to rely on their heating systems for as long. This reduced reliance on heating could allow Twickenham property owners to benefit from lower energy bills and a better carbon footprint. These sliding sash windows have an 'A' best energy rating with U-values potentially as low as 1.4 W/m2K.

Noise Insulation
Not only can the bespoke glazing trap heat within the home, but it can also help prevent sound from causing disturbances. Sounds get trapped between the two panes, creating an insulation effect that lets homeowners enjoy a quieter and more peaceful home. Noisy neighbours and loud traffic could be a thing of the past with the help of our sliding sash windows.
Manufacturer's Guarantee
Our comprehensive ten year guarantee can grant Twickenham homeowners peace of mind. You can expect continued support and advice even after installation. You can learn more about our manufacturer's guarantee by sending us an email at sales@quickslide.co.uk. If there is an issue with your windows, you can contact your local Twickenham installer.
Customisable
We have a massive range of glass options, woodgrain foils, colourways, and hardware to choose from so you can design sliding sash windows that can be truly unique. Our hardware range and woodgrains can provide a sense of classic style to a home, or you can find a modern look that matches closely with the properties existing aesthetic. The choice is yours when you choose Quickslide for your sliding sash windows.
Sliding Sash Window Prices Twickenham
Find a price today for our customisable sliding sash windows and transform Twickenham homes! Discover your local installer using our online tool, or become a trade partner today on our website.
Fill out our contact form with your details, and we'll get back to you as soon as possible. Or, for more urgent questions, call us at 03332 412 240 and speak with a friendly member of our staff.
Frequently
Asked
Questions
Find some of our frequently asked questions here. For further queries, call a member of our team at 03332 412 240 or email us at sales@quickslide.co.uk.
View More FAQs
What does PAS24 mean?
Product Assessment Specification certification requires a series of rigorous tests to ensure that our products meet all modern security standards.
Can these windows be installed in conservation areas?
Our sliding sash windows can be provided with a vast collection of accurate woodgrain foils that mimic the real look and feel of timber. We recommend discussing this with your local planning office for more information.
Can these sliding sash windows tilt?
Yes! Our sliding sash windows can tilt to provide an easy method of cleaning. The outside and inside of your windows can look almost as good as the day they were installed, thanks to this simple to use method.
Gallery