Traditional Window Design
Easy to use with a stunning style, our sliding sash window is a popular choice among homeowners. Inspired by traditional timber windows, you can easily keep the natural charm and character of a Kilmarnock heritage building with our products. Available with woodgrain finishes and run-through sash horns, we'll help keep any property's natural classic aesthetic.   
Sliding sash windows are suitable for every house, whether it is classic or contemporary. You may choose from a variety of design choices when making new windows. Finding the ideal design for any house can be made easier with the assistance of our list of certified installers.
Thermal Performance
Our sliding sash windows come standard with double glazing to improve the energy efficiency of any Kilmarnock house. Together, the glass panes help keep a home's natural heat inside, keeping the property cosy in the winter and cool in the summer.
At Quickslide, our products can keep a Kilmarnock house protected from the cold. A thermal barrier separates the outside cold from the inside warmth thanks to the uPVC profile's many chambers. Due to the glazing, our sliding sash windows can reach a U-value of 1.6 w/m2K and a 'B' energy rating.
Product Options
Our Colour Options
The sliding sash windows come in a variety of colours, including gorgeous, real woodgrains. We have a colour to match any age of building these windows will be put in. Even better, we have a custom colour bonding option that allows us to create windows in practically any shade imaginable.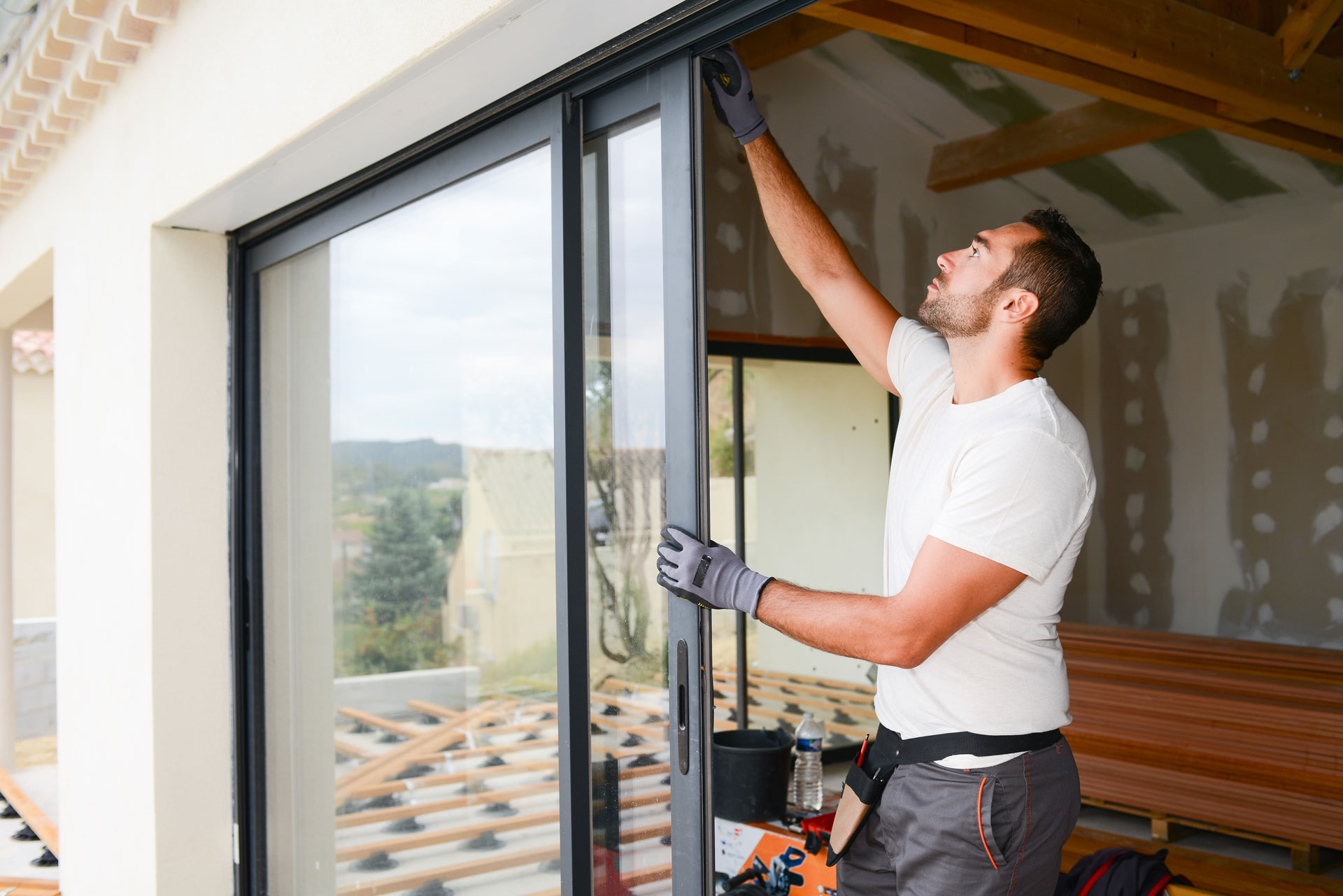 Performance
| Performance | Value |
| --- | --- |
| Best U-Value (Double Glazing) | 1.4 W/m²K |
| Best Energy Rating | A |
| Air Tightness (Pa) | Class 3 |
| Water Tightness (Pa) | Class 5A |
| Wind Load (Pa) | Class 3A |
| PAS 24 Security Upgrade | Yes |
| Min Sizes | W: 360mm | H: 750mm |
| Max Sizes | W: 1500mm | H: 2350mm |
Easy To Use
Compared to older variations, our sliding sash windows are designed to be simple to use. It's easy to raise and lower the windows, thanks to a balancing mechanism installed to provide a simple operation. Additionally, the sashes can be tilted inward, making them quick and efficient to clean.

Advanced Security
Our sliding sash windows have a variety of security elements installed, such as locks and hinges, which will provide houses with the highest level of protection. The sliding sash windows may be upgraded to a thorough security improvement that complies with PAS 24 standards. Enhance a Kilmarnock property's security with Quickslide's sliding sash windows.

Manufacturing Guarantee
Each of our sliding sash windows made of uPVC is covered by a ten-year warranty. Contact your local Quickslide installer in Kilmarnock in the odd event that anything goes wrong, and they will be there to assist you. Only a wipe-down with a wet cloth and warm, soapy water is needed to maintain sliding sash windows.

Sound Insulation
Sound insulation is one of the many advantages of double glazing. The windows glazing can help to lessen a Kilmarnock home's noise pollution. Reduce the amount of outside noise you hear with sliding sash windows. This is ideal for house owners who need tranquilly, who reside in a busy neighbourhood, or who live next to a major road.

Sliding Sash Window Prices Kilmarnock
Improve a Kilmarnock home with our sliding sash windows. We manufacture and supply a superb range of sliding sash windows for our customers. Use the local installer to get in touch with your local Quickslide installer. It's quick to use and can help put you in contact with your nearest expert. 
Contact us if you have any questions regarding our sash windows or if you have any questions for our team. We can provide you with professional and unbiased advice. You can get in touch by using our online contact form or calling 03332 412 240. We look forward to hearing from you.
Frequently
Asked
Questions
Take a look through a selection of our most frequently asked questions here. If you have anything else you'd like to know about our sliding sash windows, speak to our team in West Yorkshire today.
View More FAQs
Can I replace existing timber windows in a conservation area with uPVC sash windows?
You can install our products in a conservation area. However, this works on a project by project basis as each area is different.
We can advise on enquiry as to the customisation options that would provide the greatest chance of approval. Our team are here to help!
Can I install your sash windows in new builds?
Yes, you can install our products into a new build home. Our windows and doors are tested to comply with new build regulations, including Approved Document Q (security).
It's important to let us know if you're ordering products for a new build, as the specification will need to be altered to ensure the products are compliant.
How do I get a price for your sash windows?
Gallery