Share this story!
Share this post to any popular social media, email it to a friend or print it off.
---
Here at Quickslide, we manufacture a range of made to measure windows for various projects. From heritage to contemporary properties, we cater for numerous applications. All our window styles boast excellent practical benefits. No matter the style, homeowners can enjoy long-term performance.
We offer window styles in both a uPVC and aluminium profile. uPVC is the most seen profile across the country. However, there has been a dramatic increase in the interest in aluminium. You can tailor the specification of both profiles to complement your property. Find out more below about our window ranges and how they are made to measure.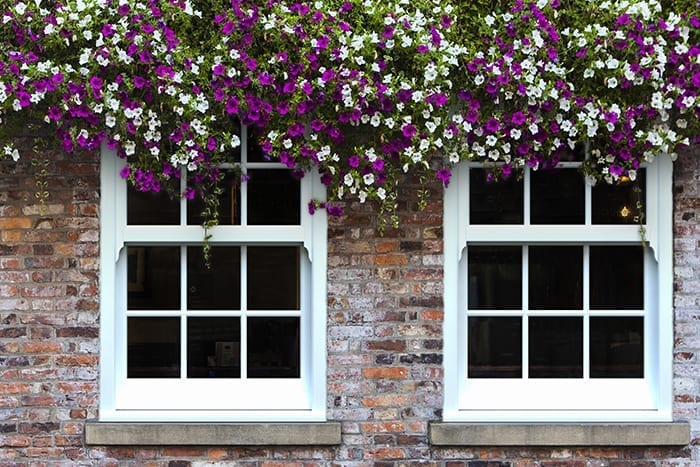 Window Styles
Sliding Sash Windows
The sliding sash window is our flagship product, and we are very passionate about the manufacture of particularly this window style. We use a flexible uPVC material from our extruding partner Spectus that can be tailored to your requirements to suit any property. Sliding sash windows are a great way to retain the charm of your home. 
Naturally, the uPVC frame emulates the classic look of timber windows without any hassle. To encourage the traditional theme, a carefully selected palette of finishes and colours are available to complement the frame. From golden oak to agate grey, homeowners can choose a colour that reflects their home. They can enjoy made to measure windows that add visual appeal.
Historic Windows
Historic windows, such as Georgian, Edwardian, and Victorian, are mainly seen in older properties. They are now available with double glazing to help improve the overall thermal efficiency. These windows are made to measure to ensure that they fit perfectly within heritage properties. There are also additional features that can be added to complete its look.
There are traditional colours for homeowners to choose from to keep the classic look consistent. The hardware options that we offer have been chosen to harmonise with the colour of the frame. We work alongside our Trade Customers made up of window installers and home builders to help customers find the right style for their homes. Historic windows are a timeless design for any property.
Casement Windows
Casement windows are among the most traditional and well-known windows on the market. The classic white uPVC material is seen amongst most properties up and down the UK. We manufacture our casement windows in both uPVC and aluminium, and they are also available in a flush finish. The world is your oyster when it comes to casement windows.
Many configurations are available with our casement windows, so they are the perfect fit for any property. There are a wide range of colours available to choose from, with a bespoke colour bonding service available if you have something else in mind. It is important for us to provide customers with windows that offer both visual and practical benefits.
Coupled Windows
Coupled windows are a great way to create wide made to measure windows. Coupled windows consist of large window openings with two slimmer frames on either side. These windows can open up homes and flood them with natural daylight. Not to forget the incredible views you can get from the outside.
There are many opportunities to create made to measure windows with this style. It boasts a grandeur aesthetic that can be tailored with a range of colours and hardware. You can work with our team to design coupled windows that will enhance your home. This is a great chance to create truly bespoke windows.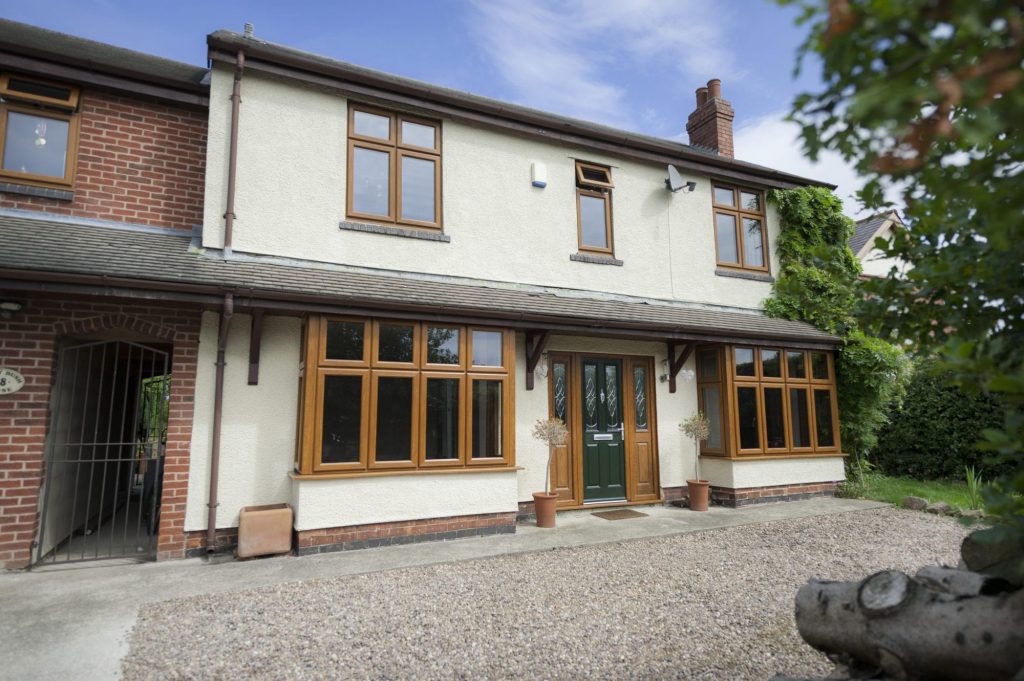 Made to Measure Window Benefits
There are many reasons why made to measure windows are beneficial. The most obvious reason is that they can fit perfectly within any opening. By working to the bespoke measurements of each project, we can manufacture made to measure windows that are easy to install. Fitters can provide homeowners with a seamless experience.
Homeowners can also feel confident that they are receiving windows designed for their homes. The look of windows is just as important as their functionality. Whilst we take care of their performance, customers can enjoy the design process. There are many ways to be creative with our made to measure windows.
Made to Measure Window Prices
As every single one of our made to measure windows is bespoke, it would be impossible to give one price for all. Our pricing is based on dimension, specification, and design preferences. We offer competitive pricing across our range of tailored windows. If you are a homeowner, you can work with our local installers to find the right window for you and get a price.
You can also use our handy online pricing engine to request a quote. If you have any questions about our made to measure windows, please do not hesitate to get in touch. Send us a message through our online contact form, and a member of our team will be in touch. You can also give us a ring on 03332 412 240. We look forward to hearing from you. 
Please note, our news articles are relevant and accurate at the time of release, but as technical developments dictate, and times goes by the information in this article may no longer be applicable. If you have questions, please contact us using our online contact form or call us on 03332 412 240.