Guide to Arched Topped Windows
Share this story!
Share this post to any popular social media, email it to a friend or print it off.
---
Arched topped windows are a timeless design that will add an elegant aesthetic to any property. They reflect the Roman and Art Noveau era, which is why they are commonly seen on older properties. Since the development of manufacturing facilities, arched topped windows can be installed into a variety of homes.
Our arched topped windows use a uPVC frame which provides a wide range of practical benefits. The uPVC that we can use can be heated so that it can bend into the correct shape. This makes it extremely versatile and can be fitted easily into homes. The robust frame will also help to secure homes throughout the year.
Here at Quickslide, we design and manufacture high-quality arched topped windows. We use cutting-edge manufacturing methods to tailor our windows so that they meet our customer's specifications. Get in touch with our team to chat about your next project and to get a bespoke price.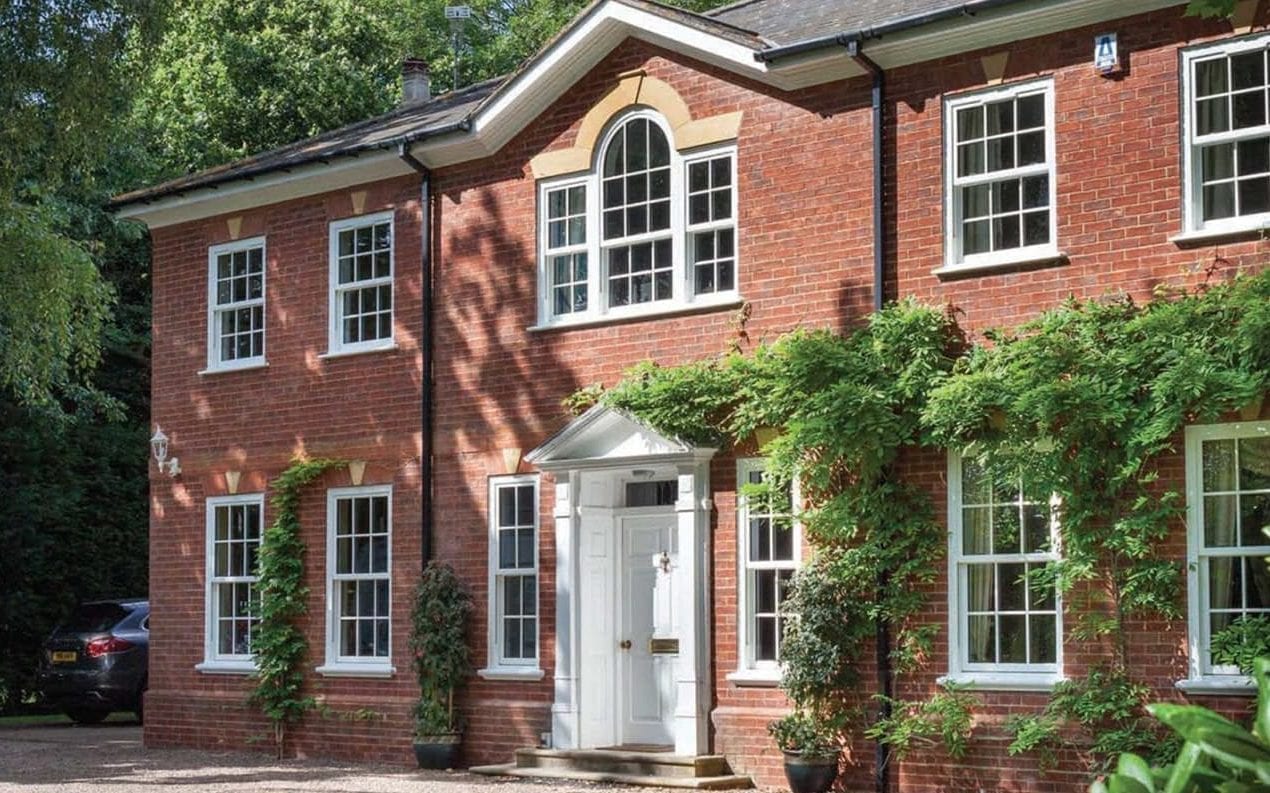 What Are Arched Topped Windows?
Arched topped windows are also known as bespoke windows, arched windows and shaped windows. They are defined by their half-moon and arched style that sits above a range of other window types.
These window styles will add a sense of luxury to any home and bring a softer element to traditional windows. They allow homeowners to benefit from a wider glass surface to make the most of the natural daylight.
What Products Can Be Arched?
Arched topped windows can be added onto uPVC sliding slash windows, uPVC casement windows and uPVC doors. The uPVC sliding sash window is the most popular option to choose from due to its historic features.
Our arched topped windows can be added onto uPVC casement windows and uPVC doors to open up homes and give them a grandeur feel. Whether you live in a traditional home or a new-build, our arched topped windows will give homeowners a unique twist on their existing aesthetics.
How We Make Arched Windows?
We have an in-house facility that allows us to make our own arched topped windows. We use various state-of-the-art manufacturing methods, including profile bending machines that use 3D technology to bend the PVC. Because of this, We can provide our customers with a fast lead-time.
We are still one of the only manufacturers that can created arched sliding sash windows with our in-house bending system. This allows us to create arched topped windows with no welded joints in the external frame. Homeowners can enjoy an arched topped window that is made to the highest standard with modern manufacturing.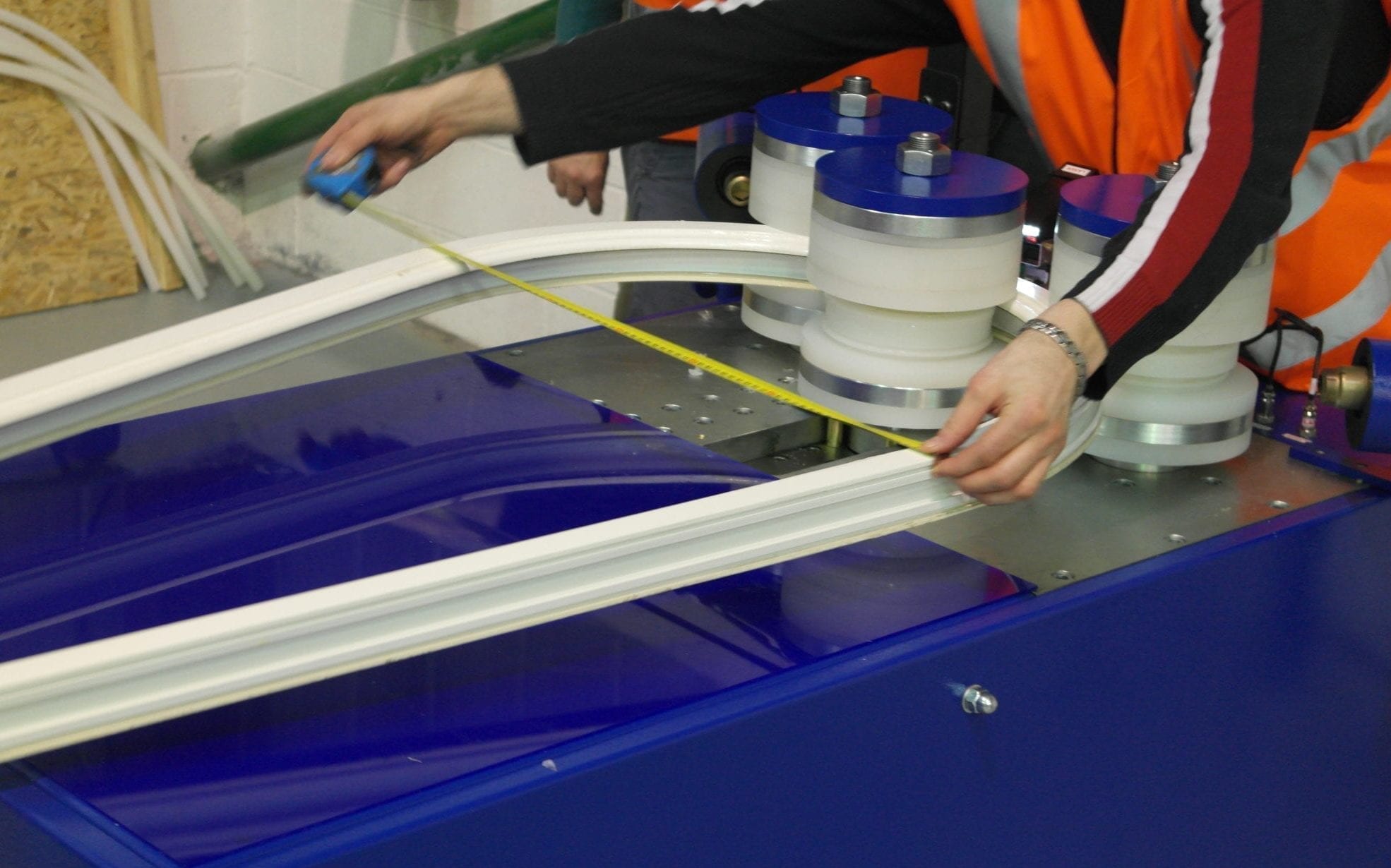 Arched Window Benefits
Brighter Properties
Whether you add our arched topped windows onto uPVC sliding sash windows or uPVC doors, you can create a wider glass surface that will flood homes with extra light. Homeowners can enjoy a space that seems more spacious and homely.
Not only will customers benefit from extra light, but they will also provide better views of their surroundings. Our arched topped windows will utilise the outside to enhance your customer's homes no matter the weather.
uPVC Profile
uPVC profiles have an abundance of practical and visual benefits that will help to improve both the thermal performance and weather resistance of homes across the UK. Multi-chambered profiles are used to improve its insulation and to keep homes warm.
Homeowners can customise their arched windows to match and complement the aesthetics of the windows and doors that they are coupled with. This helps to create a seamless design and to meet our customer's needs.
Focal Point
The front door and the windows on the front of homes help to make that great first impression. By adding arched topped windows to their property, homeowners can add a focal point to their home and make a statement.
Arched topped windows will add fantastic kerb appeal for the exterior design and add a beautiful feature for the interior of homes. This authentic window design is a great investment for any homeowner wanting to upgrade their property.
Arched Topped Window Prices
Want to know more about how our arched topped windows can benefit your next project? Find your local Quickslide approved installer.  Fill out our contact form, and we will get back to you as soon as possible.
We understand that you may have some immediate questions about our arched topped windows. You can give us a call on 03332 412 240 and have a chat with us. Our experienced team can offer you their professional and impartial advice.
*Please be aware that we are unable to accept templates at this moment.
Please note, our news articles are relevant and accurate at the time of release, but as technical developments dictate, and times goes by the information in this article may no longer be applicable. If you have questions, please contact us using our online contact form or call us on 03332 412 240.