Beat The Bills With Energy Efficient Windows
Share this story!
Share this post to any popular social media, email it to a friend or print it off.
---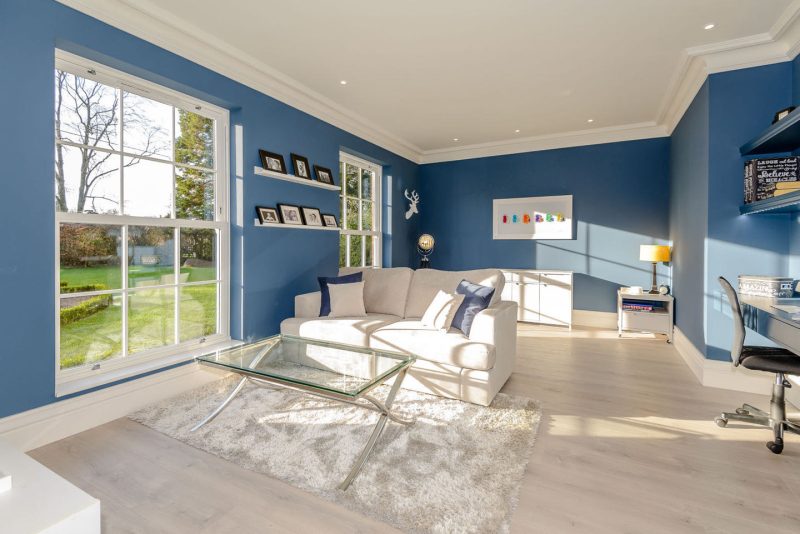 Beat your energy bills with our efficient windows. We know a top concern of homeowners is saving money due to the rise in energy bills and the cost of fuel. With our energy-efficient sliding sash windows, you may be able to cut down on your bills without making hard decisions. 
The windows we supply are manufactured by us here in the UK. You won't have to wait a long amount of time to have windows which will keep the heat in. Our products will offer your home protection from the cold air all year round. 
Top 10 Benefits To Quickslide Windows
Perfect Fit

. The windows we manufacture can fit seamlessly into any property. We offer a bespoke sizing service to ensure your sliding sash windows fit into the aperture. Because of our made to measure window service, concerns of any drafts getting into your home can be greatly reduced. Made to measure windows combined with excellent installation mean you'll have great insulation, which will help you beat your bills. 

Energy Efficient Glass Units

. The glass units our windows are fitted with include an argon gas insert and a PVC material spacer bar. Essentially, what this means for you is that our sliding sash windows feature materials that can help ensure your home remains well insulated and is energy efficient. The purpose of the gas insert and spacer bar is to create a barrier between the cold air outside and the warm inside. By having more energy-efficient windows, you can decrease your energy bills. 

Low U-Values

. It's important that the building elements including the windows of your home have good U-values as it means your home will be energy-efficient. By having good U-values, you may also find that your property stays warm; an essential requirement if you need to keep the heating off due to the cost of bills. At Quickslide, we manufacture windows that have U-values as low as 1.0! 

Suitable For New Builds

. We always stay up to date with the latest building regulations. Should you live in a new building or be moving into one, you can rest easy with us. The windows we manufacture are available with the right specifications to comply with the latest new build regulations. With us, you'll have a home which offers a superb energy performance which complies with the relevant rules for double glazing.

Manufactured In The UK

. You will have sliding sash windows that have been designed and produced in the UK. It can be frustrating to wait for parts to come in or the window to be shipped over. With Quickslide, you won't have to worry about that. You can be assured that our sliding sash windows will be quick to arrive. Generally, sliding sash windows take 3 weeks to arrive from the date of order. This will mean you can get started on reducing your energy bills as soon as possible. 

Glazing Options

. Choose between having double or triple glazing. Most of our windows will offer you a choice of glazing options. Both will give you excellent heat insulation, soundproofing and security. Triple glazing may offer that bit extra in terms of performance values, but our standard double glazed windows are still some of the most efficient windows available.

Efficient Raw Materials

. With fuel prices constantly on the rise, the thermal performance of every element used to make your windows is crucial. The uPVC frames are multi-chambered, using the power of air as an insulator to stop warmth from escaping. The window frames are built to last and to resist the ever-changing conditions the British weather throws at them without losing their immaculate appearance. With Quickslide, you'll have an energy-efficient sliding sash window, which has been made to suit your perfect style. You won't have to sacrifice style over substance. 

Colour And Woodgrain Options

. You can really make the home your own with our colour and woodgrain options. We believe you shouldn't have to choose between having style and energy efficiency. Our windows will offer you both. Choose from a wide range of colours and woodgrains to give your property a modern or traditional feel. 

Bespoke Designs

.

The sliding sash windows feature a number of bespoke options, meaning they will look great whilst providing superb energy efficiency, which can help you to save money.

You will have the option of customising the configuration and size of the windows and the specific hue of colour. At Quickslide, we have thought of everything you may want in a window. 

Expert Team

. We have an expert team of professionals who are always on hand to offer you the help you need. You will be able to talk through any questions you have. They will happily advise you on the best window to beat your energy bills. Contact the team today on 03332 412 240. 
Quickslide's Energy Efficient Window Prices
Beat your bills today with our energy-efficient windows! We have a wide selection of windows for you to choose from. Our sliding sash windows have been manufactured to suit any property in terms of style and performance. 
Use our blog to keep up to date on Quickslide's latest news. Should you be interested in becoming a trade partner, take a look at our program and reach out! 
Interested in our windows? Get a quote using our online pricing tool. Get started on your next project by finding your local installer today. If you need us to contact us using our online contact form or call us on 03332 412 240.
Please note, our news articles are relevant and accurate at the time of release, but as technical developments dictate, and times goes by the information in this article may no longer be applicable. If you have questions, please contact us using our online contact form or call us on 03332 412 240.