Share this story!
Share this post to any popular social media, email it to a friend or print it off.
---
Safeguarding family and valuables is without doubt at the top of everyone's priority list. With the demands of daily life often taking over, home security is easily overlooked but to safeguard your home, family and belongings it's increasingly important to seriously consider home security. The purpose of this guide is to emphasise the importance of window security and to make you aware of what exactly that entails. Quickslide are industry leaders in high quality windows and doors fitted with pioneering security features. In our experience, usually the first thing a customer will consider is aesthetics, closely followed by security, then price.
In time for the COVID-19 full lockdown to come to an end allowing you to leave your home, it's an important reminder to make sure that your home is as secure as possible, as many of us still rely on windows and doors which have suffered wear and tear throughout their lifespan to be enough to deter criminals from attempting burglary.
Read our full windows buying guide to help you choose the right windows.
Window Security Features
There are many options to consider when you buy new windows. As standard and at no extra cost you can increase the window security of your new sash windows or casement windows by choosing a key-locking mechanism. A key-locking sash window lock allows you to lock (instead of just fasten) the sashes into their closed position.
All our windows are double glazed as standard as do our bifold, patio and French doors. Double-glazing doesn't just improve the insulation values but the extra glass layer will act as an extra security layer as well. With our casement windows you also have the option of choosing triple glazing, which with 3 layers of glass offer superb performance and security. The glass is the weakest point of a window and we therefore offer different glass types; each providing different benefits depending on your requirements. You can read more about our laminated and toughened glass options on the blog.
Our windows come with internal beading as standard, which in simple terms mean that the glass unit can only be removed and replaced from inside your home. Some manufacturers may also offer external beading, but it's important you understand the impact this may have on the window security levels.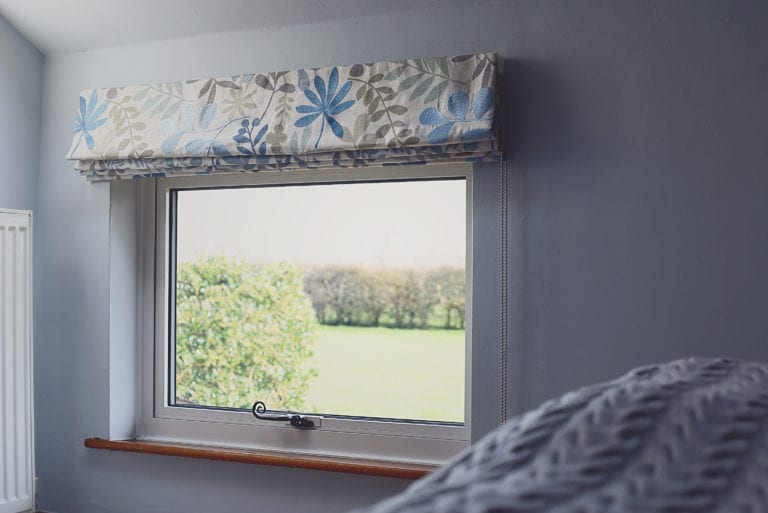 Window Security Upgrades
Any reputable window manufacturer such as Quickslide will offer a comprehensive security upgrade. Our beautiful Legacy uPVC sliding sash window is available with an all-inclusive security upgrade which also meets the PAS 24:2016 standards. In order to obtain this accreditation, products are required to undergo comprehensive and rigorous testing.
PAS 24:2016 is a set of enhanced security standards, which are mandatory on new builds to comply with Part Q of the Building Regulations. The vast majority of our windows come with a PAS 24 upgrade allowing them to be installed into new homes. Want to learn more? Read our Building Regulations Guide. 
The PAS 24 upgrade available for our sash windows will include reinforced tilt latches, upgraded locking keep, two upgraded sash window locks, and top sash security blocks. These four features will strengthen the sash window and increase the overall sash window security.
While we want to highlight the security features of our windows, your job is made far easier by knowing that with an upgrade you'll get them all. This allows you to comfortably focus on aesthetics, suitability and price, with the confidence that safety is taken care of.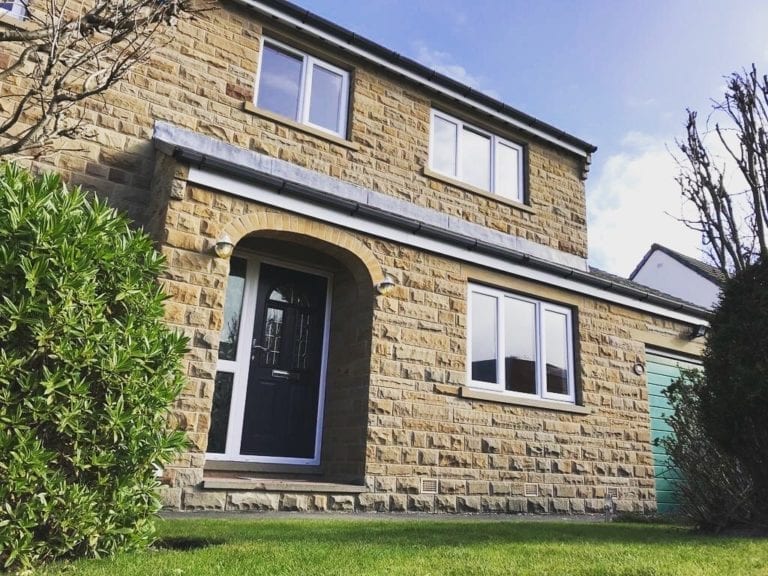 Other Home Security Recommendations
To identify any weak spots in your home, you should consider all access points and what existing security measures you currently have in place. Windows are entry points and window security is therefore of outmost importance but there are other factors that you may need to consider as well:
Faulty or broken locks
It's important to replace windows with broken locks or doors that aren't as strong as they used to be, as this creates another deterrent for a burglar. Many burglars find easy access through unlocked doors and windows, so be sure to replace yours if they're not in good shape. Quickslide's selection of uPVC windows and aluminium windows are a great option if you're looking for quality replacements.
Moving into a new home
Change all locks and tumblers when you move into a new home or if you lose a set of keys.
Spare keys
Don't leave spare keys in obvious places such as under a doormat or plant-pot – this will be the first place that an intruder will look. You should also think twice before giving a spare house key to workmen or a professional cleaner. Always check their credentials. For added security, invest in patented keys, which can only be copied, with proof of ownership.
Please note, our news articles are relevant and accurate at the time of release, but as technical developments dictate, and times goes by the information in this article may no longer be applicable. If you have questions, please contact us using our online contact form or call us on 03332 412 240.