Soundproof your home through your windows
Share this story!
Share this post to any popular social media, email it to a friend or print it off.
---
Enhancing your home with new windows and doors is a decision you only need to face a few times throughout your life, so it's important to choose the right design and specification to suit you and your home the first time. Some of the main reasons why you may want to enhance your home through windows and doors may be to add value, increase security levels or even to soundproof your home if you live in a noisy environment.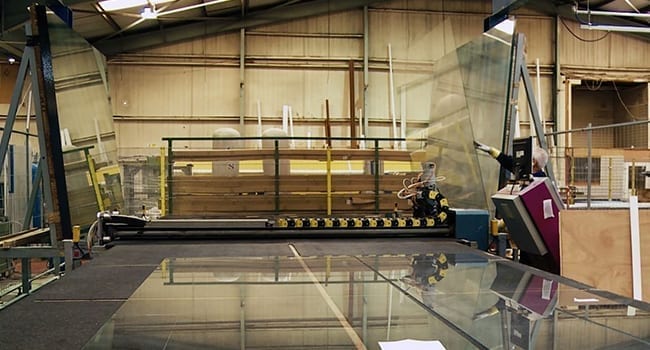 Glass options available on windows
When you buy new windows, you get to customise the specification to match your requirements. This involves choosing the style, colour, hardware and even glass type. Here at Quickslide, we offer a variety of glass that provide different benefits suitable for different circumstances. Besides your standard air-filled double-glazed glass unit, you have several different options including argon gas-filled, acoustic laminated glass and triple glazing.
The standard double-glazed units used in our uPVC sliding sash window are comprised of 4mm clear glass to the outside, a warm edge spacer bar and 4mm clear 'Low E' glass on the inside. Our sash window with a standard double-glazed unit achieves an energy rating of 'B'. Typically, you would choose standard glass if you're based somewhere quiet in a mild environment.
The argon gas-filled option helps to increase the energy efficiency and overall performance of our windows and doors. The inclusion of argon gas into the cavity of the double-glazed unit reduces the heat conductance between the panes. This happens because the gas is 6 times denser that air. With this glass unit, our sash windows achieve an energy rating of 'A'.
Toughened glass is required in products with large glass areas such as bi-folding doors and sliding patio doors. This type of glass is also known as tempered glass because of how it's produced. It's a type of safety glass that is generally about five times stronger than standard glass. The glass gets its strength from the tempering process in which the glass sheet is subjected to intense heating followed by rapid cooling. Toughened glass is our most secure option as it requires far greater force to break.
Acoustic laminated glass is ideal if you're looking to reduce the noise pollution within your home. Laminated glass is made up of two 3mm pieces of glass which are put together with a noise reducing interlayer that is 0.8mm thick. With the addition of acoustic laminated glass, external noise will be significantly reduced on the inside. The way in which the glass controls the noise is by reflecting the noise back towards the source and by absorbing the noise energy within the glass.
Benefits of acoustic laminated glass
Unless you live in the countryside with very thick walls, noise pollution is likely to be a part of your everyday life. More so, in busy areas around railways and motorways or if you live next to an inconsiderate loud neighbour who is throwing one too many parties. Of course, this wouldn't be an issue if everyone liked the same sounds, but that would probably never be the case. Motor traffic, airports and entertainment venues are just some of the reasons you may want to block out any external sounds entering your home through your windows and doors causing disruption to your privacy. Investing in acoustic laminated glass will help to reduce the sound levels entering your home which in turn will help make your home as peaceful as possible.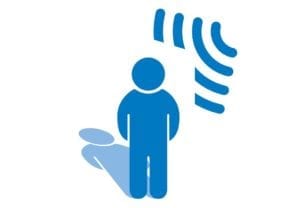 According to our glass sheet supplier Pilkington, traffic and noise in general will only get worse and with this trend, selecting materials including windows for a homebuilding project must be carefully considered to reduce the internal noise levels and meet noise requirements.
One of the main reasons why homeowners may have become more concerned about noise control could be down to an increasing focus on general well-being. A study by the World Health Organisation suggests that excessive noise including that from heavy traffic can seriously harm human health and interfere with activities at school, at work and even at home where it can disturb your sleep and change your social behaviour.
The cost of acoustic laminated glass
The cost of acoustic laminated glass will generally be more expensive than your standard glass type. Usually, the cost will come down to the product you choose, and the glass size required. As an example, acoustic laminated glass on our uPVC sliding sash window will incur an extra £120 per window.
Please note, our news articles are relevant and accurate at the time of release, but as technical developments dictate, and times goes by the information in this article may no longer be applicable. If you have questions, please contact us using our online contact form or call us on 03332 412 240.