Smart hardware available on Sash Windows now
Share this story!
Share this post to any popular social media, email it to a friend or print it off.
---
As a company dedicated to continuous innovation and development across all areas, we're over the moon to announce that Avia Smart Hardware has officially become part of the Quickslide range! Our hardware options just got miles smarter with sash window fasteners now available to order in a range of five stunning finishes. Providing authentic heritage appeal with our sash windows is still just as important to us as ever, so we needed to find a smart solution that didn't compromise on aesthetics. Avia's hardware design combines the best of modern technology and an elegant look.
Make your home smarter and more secure with Avia. Avia has more security features and accreditations than any smart lock currently on the UK market, being awarded British Standards Institute Kitemark as well as meeting PAS 24 regulations. Your data is secured by 256-bit encryption as well as Apple HomeKit's latest security procedures, the most secure platform available at the moment.
It's easy to check whether your windows are open or closed straight from your phone, giving you complete peace of mind, wherever you are. With a simple Bluetooth set up and operation process, and more than a year's battery life, it's a no brainer. Avia smart handles are compatible with iOS devices, from iPhones and Apple watches to Apple HomePod. Once installed, Avia smart handles will appear in the Apple Home app or in the Avia iOS app, and you can view and manage your Avia products from any Apple device.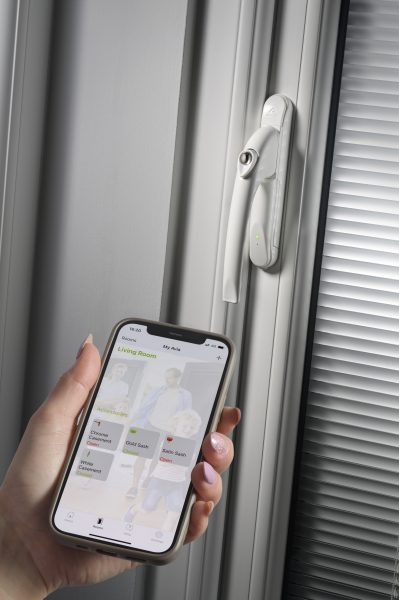 You can setup your smart hardware to receive notifications on your iOS devices whenever your windows are locked or unlocked, and you can share these updates with friends and family via Bluetooth or Apple cloud. One convenient way of checking your window status is by asking Siri (Hey Siri, are my windows closed?), or checking the Avia or Apple Home app.
Other Developments
Smart hardware isn't the only new development we've added to our range recently. The past couple of months have seen plenty of big announcements from Quickslide, from dual colourways for our sliding sash windows to the more recent delivery of our £1.7 million bespoke machining machine.
We exhibited with a big bang at FIT Show and revealed a brand-new feature coming this year! Keep an eye out for a new slim meeting rail available on our range of Legacy uPVC sash windows, we can't wait for it to become part of offering.
We're keeping our aluminium team busy too, with heritage doors and a slimline interior solution now available. Just in time for FIT Show, we launched Aluminium Heritage Doors: authentic steel replica frames designed to fit flawlessly into modern and traditional homes alike.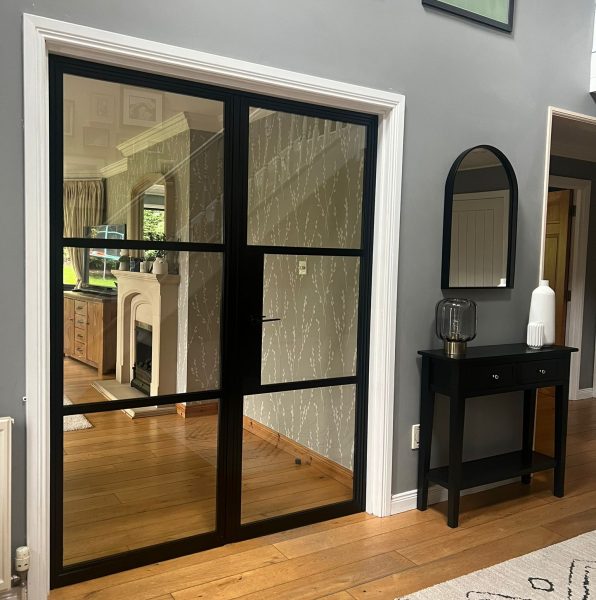 Made-to-measure Sash Windows
Our extensive sash window design options don't stop at smart hardware. We offer ten stunning finishes from stock, from Chartwell green to Irish oak. At the start of 2023, we introduced two new dual foiled colourways for our sliding sash windows, which have proven to be popular with UK homeowners looking for authenticity inside and out. Depending on the style of sash window you're looking for, whether heritage or contemporary, we offer a range of optional features to add to the appeal. These features include run-through horns, mechanical joints, a deep bottom rail and now, Avia's high-tech smart lock.
Please note, our news articles are relevant and accurate at the time of release, but as technical developments dictate, and times goes by the information in this article may no longer be applicable. If you have questions, please contact us using our online contact form or call us on 03332 412 240.