Thanks for visiting us at FIT Show!
Share this story!
Share this post to any popular social media, email it to a friend or print it off.
---
It was great to see industry friends old and new this week at FIT Show, we had a great time! From demonstrating our award-winning windows and doors to having a blast at the late night-networking event, it's been a great few days.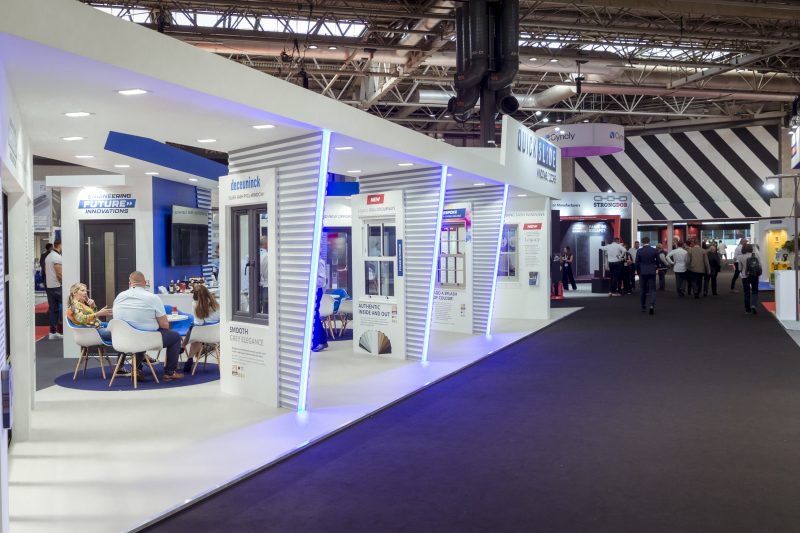 Exciting New Sash Window Developments
It wouldn't be FIT Show without an exciting surprise from Quickslide! We've certainly not held back this year, with new heritage upgrades for our sliding sash windows as well as three new aluminium solutions displayed on Stand R31. Revealing the long anticipated new edition of our uPVC sash windows proved to be a hit with hundreds of attendees.
We're excited to announce refined run-through horns and a new slim-line meeting rail, available later this year. These features will hugely improve the authenticity of our sliding sash windows. The visible difference between our uPVC Legacy sash windows and traditional timber sash windows will be even more subtle. At 37mm, the new slim meeting rail will be over a centimetre thinner than our current option. Just look at how stunning this prototype we had on display is!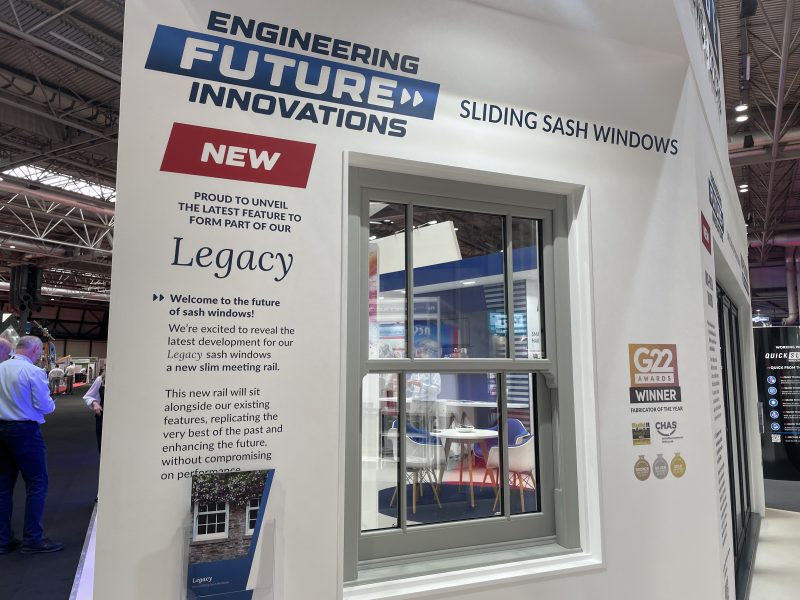 We're working to bring these new innovations to our trade partners towards the end of 2023. New machinery will allow us to effectively introduce the slim meeting rail into production as part of our standardised quality. There's no compromising when it comes to authenticity with Quickslide.

Our theme of 'Engineering Future Innovations' was a hit with our stand visitors. We pride ourselves on our dedication to constant improvements and developments across all areas of our business. Judging by the number of excited industry friends we welcomed onto our stand, our unveiling of new sash window features and aluminium door systems was hugely popular with FIT Show attendees.
On our stand, visitors were the first to be introduced to Quickslide's new slim-line heritage aluminium doors as well as new single glazed art deco internal doors. See below.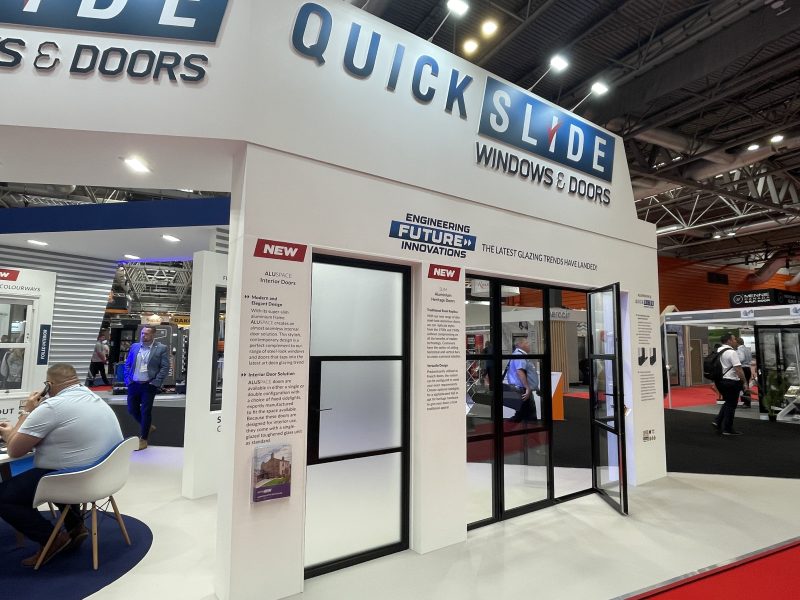 A super slim system designed to upgrade modern homes with interior doors and screens. Single glazed panels mean sightlines can be manufactured even thinner, with less weight to carry. AluSpace is an almost seamless solution for any home.
Stunning steel replacements, perfect for traditional and contemporary projects alike. Compared to steel, aluminium is the clear choice for a range of homes. Aluminium is lighter, less likely to rust, and is more energy efficient with a thermal polyamide break.
A revolutionary new system that combines the best of sliding patios and bifolds to create individually moving panels that effortlessly stack and slide. Personalised and versatile, homeowners can create a bespoke configuration and finish to perfectly match their homes.
Add a further futuristic touch to our sliding sash without sacrificing heritage appeal with Avia Smart Hardware. Now available to be ordered as part of the window specification, our partnership with Avia is looking to be a promising one. The Quickslide team were excited to show off the high tech and secure sash fasteners, available in a range of stunning finishes.
FIT Show wasn't all work no play, we had a great time with other exhibitors and attendees alike. We had a magician, a photo booth with plenty of funny props on our stand, and plenty of refreshments to enjoy while we talked all things windows and doors. Thank you to everyone who came along to visit Quickslide, and made this year's FIT Show so memorable!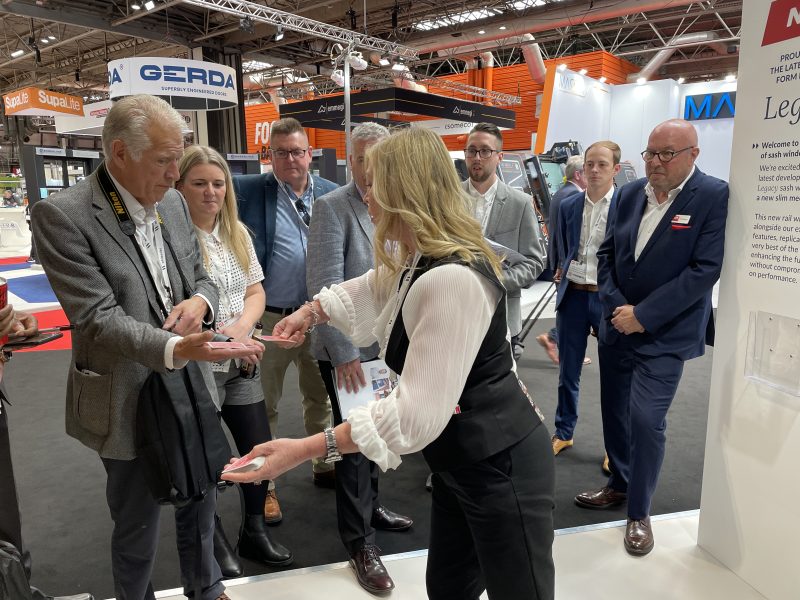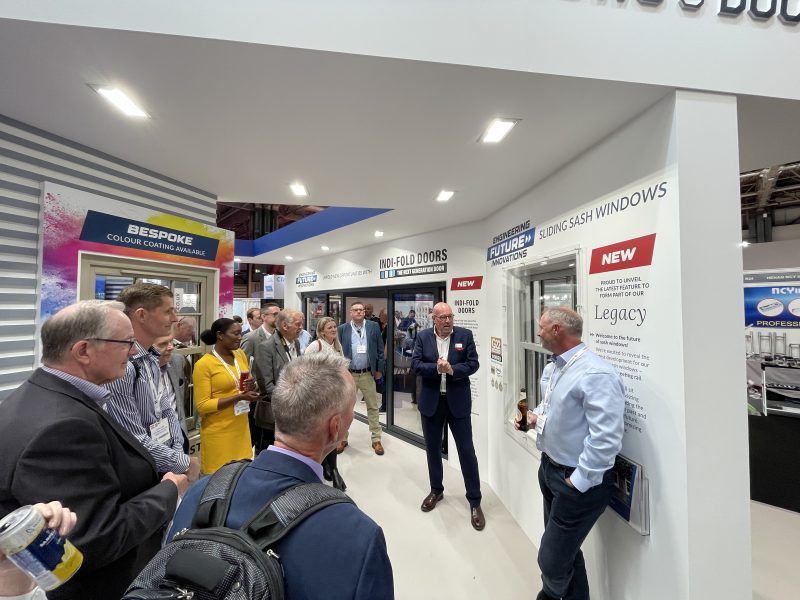 Please note, our news articles are relevant and accurate at the time of release, but as technical developments dictate, and times goes by the information in this article may no longer be applicable. If you have questions, please contact us using our online contact form or call us on 03332 412 240.