Bespoke Design
The historic atmosphere our windows provide can be very beneficial for Paisley homes. Sliding sash windows have a timeless charm with contemporary enhancements that can help to add another layer of style to a property. With our products, you can have a well-insulated property all year round. Unlike wooden windows, uPVC doesn't tarnish with time as other materials do.
You can choose from various colours and woodgrain finishes we provide. It is simple for us to make sure that these sliding sash windows complement the design of any Paisley property. Although various sizes are available, you can speak with a team member if you want a more specialised design. They will be pleased to assist in meeting your needs.
Energy Efficiency
Our uPVC sliding sash windows include double glazing that is 24 mm thick, which helps to preserve heat inside a home. Homeowners can have a lovely living space thanks to the heat regulation. The addition of argon gas, an option for our windows, can help the energy ratings rise as high as "B."
The windows feature a multi-chambered uPVC profile, which can help enhance a Paisley home's insulation. Our sliding sash windows provide other energy-saving options in addition to this one. Combining a thermal frame and double glazing further helps our sliding sash windows maintain a building's highly adequate energy efficiency.
Product Options
Our Colour Options
The colours of our sliding sash windows are Chartwell green and Agate grey. Improve a building's style with colours that go with any aesthetic. Even better, we provide a custom colour bonding option that allows you to design windows in any shades you can imagine. If colours aren't your style, choose from our collection of stunning woodgrain finishes, they'll enhance any heritage home.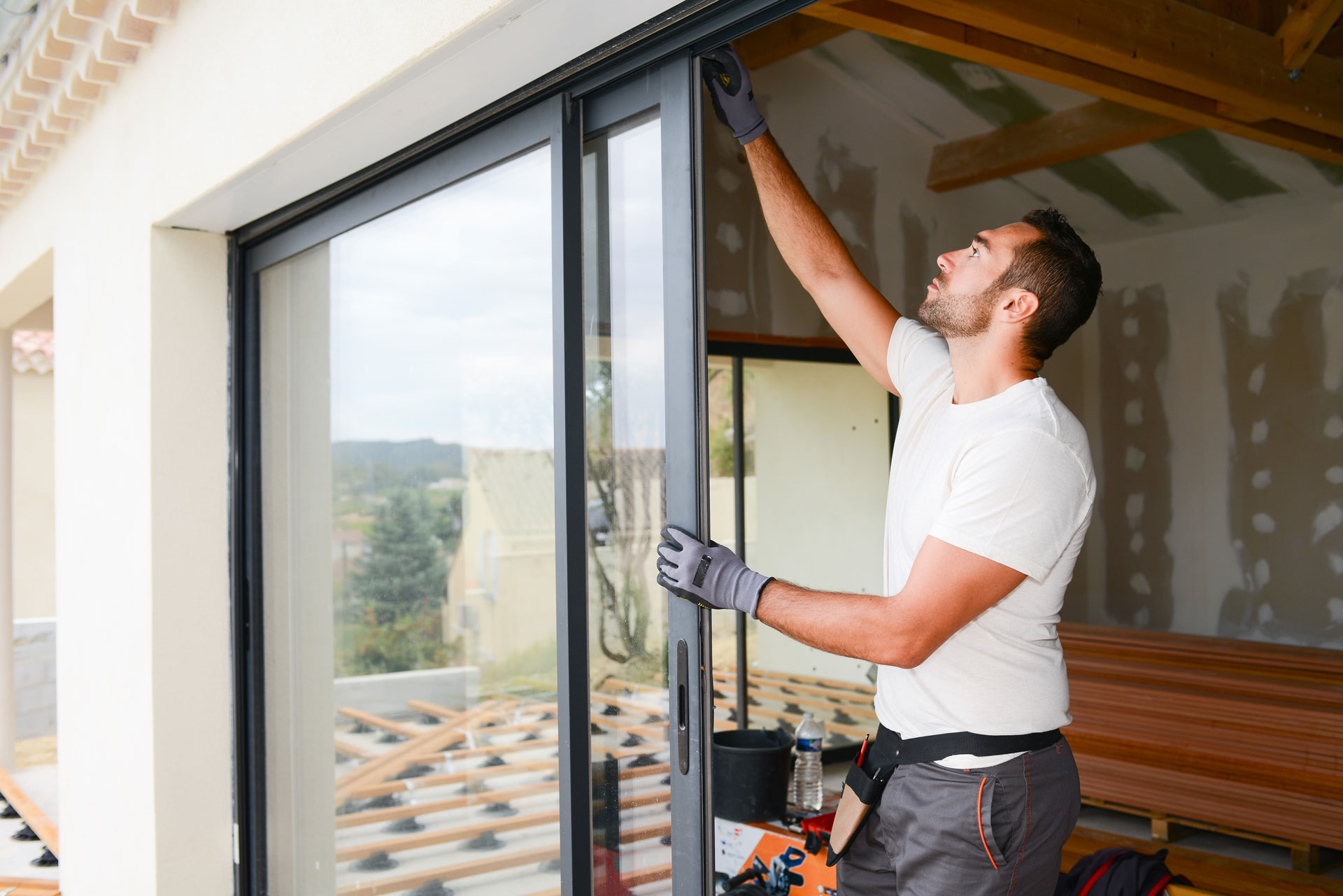 Performance
| Performance | Value |
| --- | --- |
| Best U-Value (Double Glazing) | 1.4 W/m²K |
| Best Energy Rating | A |
| Air Tightness (Pa) | Class 3 |
| Water Tightness (Pa) | Class 5A |
| Wind Load (Pa) | Class 3A |
| PAS 24 Security Upgrade | Yes |
| Min Sizes | W: 360mm | H: 750mm |
| Max Sizes | W: 1500mm | H: 2350mm |
Highly Secure
Our exceptional sliding sash windows can keep a Paisley house safe. Homeowners in Paisley can relax knowing that our windows are very safe since they were installed with high-security locks. It is also feasible to enhance the security system with our PAS24 security upgrade. The update provides more features for additional protection.

Thermal Performance
With our products, Paisley properties can count on exceptional thermal performance. A multi-chambered uPVC profile found on our sliding sash windows can assist in reducing the cost of our client's energy bills. The windows can help reduce households' gas and energy costs as well as their carbon impact since they won't need to depend on heating as much.

Weather-Resistance
Even in the best of circumstances, managing British weather can be difficult. The sliding sash windows provide excellent defence against various weather conditions all year long. Prevent unpleasant draughts and water infiltration from entering homes with the help of our windows. A ten-year manufacturer guarantee is also provided with each sliding sash window to give homeowners extra peace of mind.

Controlled Ventilation
One of the primary benefits of our uPVC sliding sash windows at Quicksldie is that you can choose how far your windows open. Improve a building's ventilation by adding windows that are simple to use. Utilising materials that are easy to use can reduce condensation risk and ease cleaning upkeep.

Sliding Sash Window Prices Paisley
You can enhance any Paisley home with our wonderful customisable sliding sash windows. Find your nearby Quickslide installer to begin your next project. By putting your postcode into our locator tool, you can identify the nearest installers to you.
Our staff is ready to help in any way we can. If you still have inquiries, you can get in touch with us via our online contact form or by calling 03332 412 240. We look forward to hearing from you soon!
Frequently
Asked
Questions
Have a read-through of our selection of frequently asked questions. If you have anything else you'd like to know about our sliding sash windows, speak to our team today.
View More FAQs
Can I replace existing timber windows in a conservation area with uPVC sash windows?
Yes, you can install our sliding sash windows in a conservation area. However, this works on a project-by-project basis as each area is different.
We can advise on enquiry as to the customisation options that would provide the greatest chance of approval. Our team are here to help!
Can I install your sash windows in new builds?
Yes, you are able to install our sliding sash windows into a new build home. Our windows and doors are tested to comply with new build regulations, including Approved Document Q (security).
Please let us know if you're ordering products for a new build, as the specification will need to be altered to ensure the products are compliant.
How do I get a price for your sash windows?
You can design and request a price for your new sliding sash windows on our website. If you require a full service including survey and installation, you can enquire and get a price via one of our stockists.
Gallery