uPVC Window Installation Guide
Share this story!
Share this post to any popular social media, email it to a friend or print it off.
---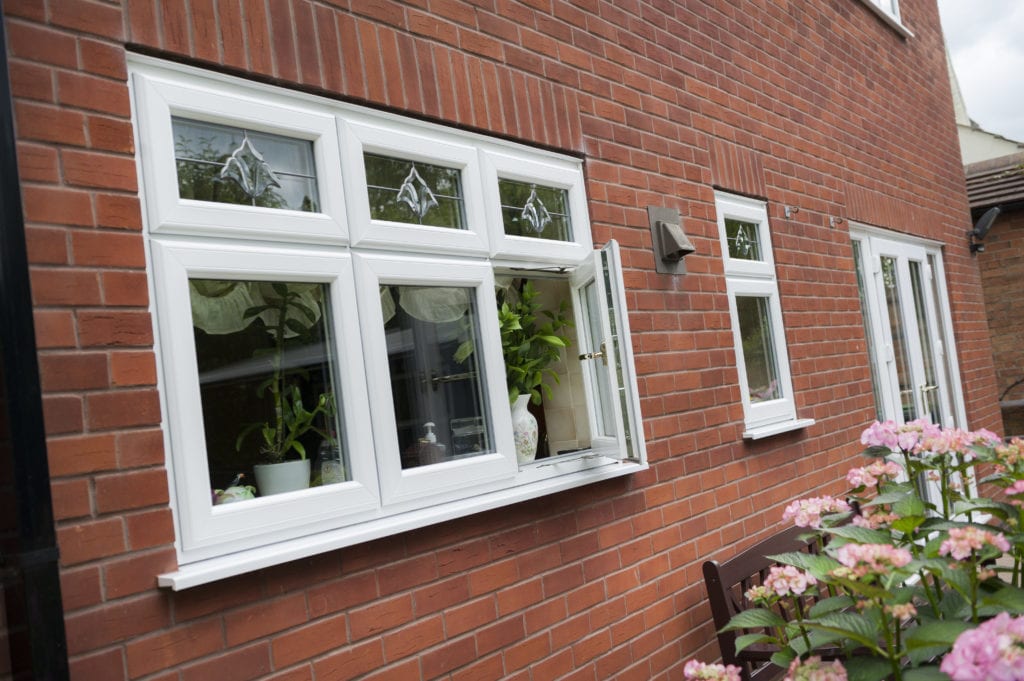 Introduction
This handy guide will show you step by step how to install uPVC windows. From traditional casement windows to bow and bay, we can help you successfully carry out your next installation. We recommend that you look at our buying guides to make sure that you are buying the right window for your property.
You may also want to learn more about the building regulations and how they impact your uPVC window installation. Installing a window is a complex job that needs to be taking seriously. It approximately takes between 1 – 3 hours to install a uPVC window, depending on if it's a replacement and its size. We also offer an installation service if you require it.
Tools & Equipment
You need to ensure that you have the correct equipment for your uPVC window installation. You will require the following tools before you begin the installation:
Tape Measure
Level
Silicone gun with silicone to match the frame finish
Foam gun
Fixing screws
Screwdriver
Hammer
Chisel
Saw (hand or electric)
PPC equipment, including safety glasses
Step 1 – Measurement
Before any windows are removed, you will need to measure the window to ensure that you have the correct sized window, just in case you need to trim the window down. You will need to get the smallest height and width measurements taken as these will become the tight sizes you will need to use.
Once you have completed all measurements, you will want to make one final check of the premises to ensure that any obstructions or structural concerns are clear that you need to be made aware of before carrying out any installation work. We also have sliding sash, casement and bay window installation guides if you want something more specific.
Step 2 – Window Removal
You will need to be very careful when removing your old windows as they can be heavy and are a hazard. Simply cut through the silicone and pry the windows away from the wall. Tools, including a chisel, will help you remove this silicone and carefully take the window away from the wall.
Step 3 – Window Installation
The first step is to position the new uPVC window correctly within the opening. You can use packers or wedges to temporarily hold the window in place before you fix it to the wall.
There is a variety of fixing methods for you to consider:
Through Frame Fixing
With Fixing Lugs
Polyurethane Foam
From this, mechanical fixings must be carried out. These fixings must not be less than 150mm and not bigger than 250mm at the corner joints. They must also not be closer than 150mm to mullion centre lines. Any fixings that occur through the cill need to be sealed to protect the home from water damage.
Appropriate glazing should now be positioned in accordance with the manufacturer's guidelines and the industry standards. This is important especially for new-builds as there have been updated regulations for this.
Step 4 – Window Finishes
Before you finish the installation, you will need to ensure that the window is in pristine condition. Any finishing lines or paint parks from previous windows need to be removed alongside any protective tape.
If there is any residue from the installation, you will want to ensure that it has been removed. If any pieces of furniture have been moved in the process, they will also need to be put back in their previous place.
Step 5 – Sealing The Frame
You must carry out the appropriate sealant between the frame and the structure to ensure protection against cold draughts and water ingress.
Final Points
We have a wide range of resources available to you to read before you carry out your installation. There are lots of bits of information for you to read regarding our uPVC windows that you will need to know, including their energy efficiency ratings.
If you have any questions about our uPVC windows or their installation, please do not hesitate to get in touch. We are available on 03332 412 240 and have a chat with one of our experts. You can also send us a message through our online contact form.
Please note, our news articles are relevant and accurate at the time of release, but as technical developments dictate, and times goes by the information in this article may no longer be applicable. If you have questions, please contact us using our online contact form or call us on 03332 412 240.