Share this story!
Share this post to any popular social media, email it to a friend or print it off.
---
Suitable for both homeowners and trade businesses, we supply stunning sliding garden doors that have been designed to last for decades. Built using a combination of premium grade materials and innovative technology, our products are the perfect combination between great style and high performance. Operating on smooth mechanisms, our sliding garden doors are the perfect way to open up any space.
Flood any property with increased warmth and light with our sliding garden doors that are straightforward to install. The slim profiles coupled with the double glazed panels form the ideal pairing can improve the thermal efficiency and weatherproofing of any home. To ensure our sliding garden doors continually achieve the highest standards, we test them against current UK Building Regulations.
Available in both aluminium and uPVC, we have sliding garden doors to suit everyone's taste. Both of these materials are incredibly hardwearing and durable, making them a weather-resistant barrier against even the harshest elements. Consequently, they create a comfortable environment inside, free from unpleasant cold draughts or water ingress. Experience their many benefits.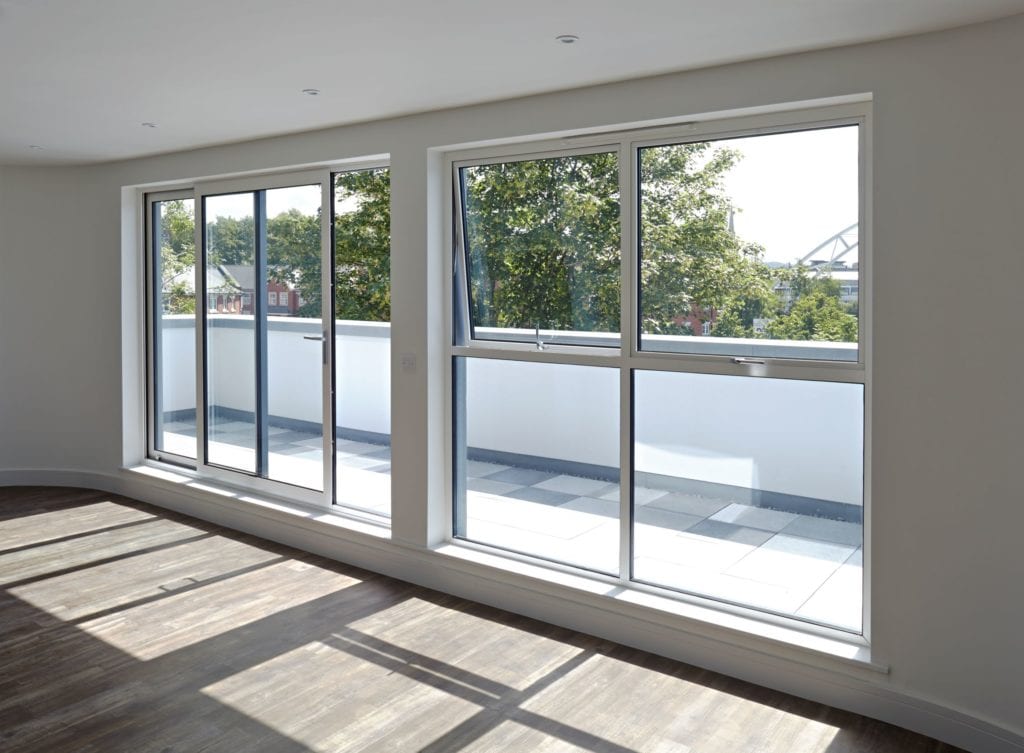 Highly Secure
The sliding garden doors we supply are incredibly secure, containing no weak spots or points of leverage. Inside each of our modern profiles, we integrate innovative multi-point locking mechanisms that will provide ultimate security. Impact proof and resistant to strong force, they make the ideal deterrent against unwanted intruders. Have complete peace of mind with our products.
The locks and hinges we use in our sliding garden doors are the highest quality to help ensure they never become stiff in colder temperatures. They intend to provide market-leading performance for decades, very rarely having to be repaired or replaced.
Transform your space with our beautiful solutions that can instantly improve the look and feel of any property.
Thermally Efficient
Whether you are a homeowner or a tradesperson, improve the thermal efficiency of the space you are working on with our sliding garden doors. Inside each of our sophisticated profiles, we use thermally broken chambers to break up currents of air. As a result, warm pockets are trapped within the frame, preventing excessive heat loss and unwanted draughts from occurring.
Make a sustainable change with our products that are considerably better for the environment due to their recyclable properties. Using the latest technology within our sliding garden doors means anyone can experience improved levels of thermally efficiency. Because of the super-insulated profiles we use, any homeowner may be able to see a significant reduction in their heating bills month on month, a great way to save money.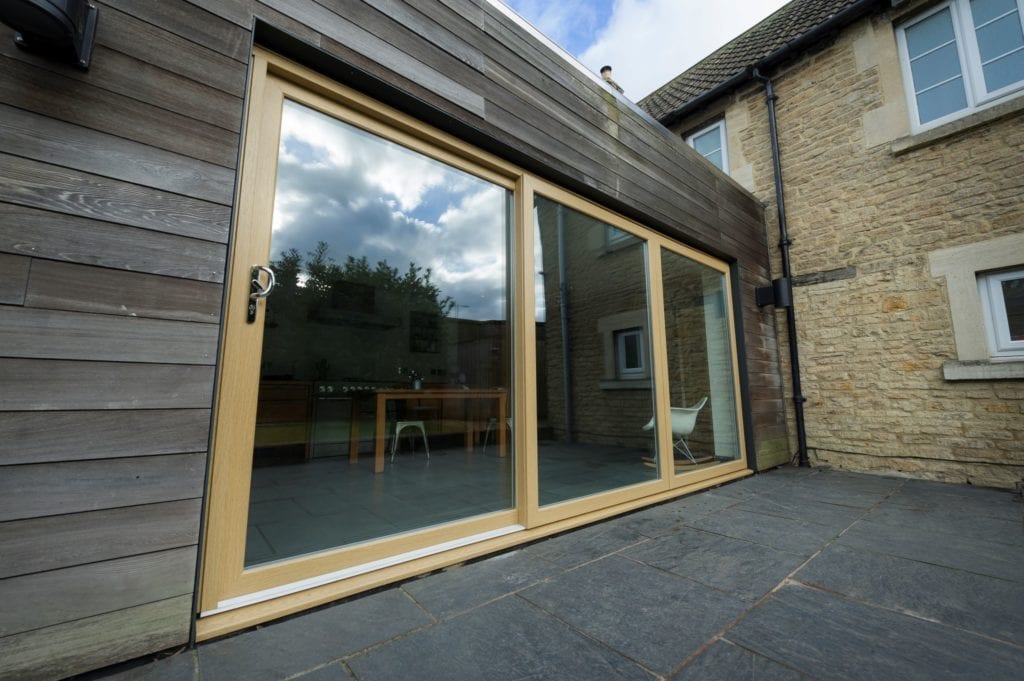 Customisable
Available in both uPVC and aluminium, we have a sliding garden door for everyone. Both of these are incredibly strong, durable materials that show little signs of wear. Consequently, our products can withstand time and retain their new look even years after they have been fitted. Whatever the style or period of the property you are working on, choose our sliding garden doors for an elegant touch.
In addition, our products can be customised with our extensive range of stunning coloured coatings. Supplied by UK market leaders RAL, the colour-bonding technique we use means that our door finishes remain nice and bright! This is because they are comprised of the finest milled pigments that provide a layer of protective coating. We also offer a bespoke bonding service allowing us to create almost any colour for your sliding garden doors.
Weatherproof
To keep up with the changing seasons, our sliding garden doors are incredibly weatherproof. We use weather gaskets in all our uPVC and aluminium profiles to prevent rainwater from becoming clogged within the main frame. Instead, this excess water is filtered away from the structure, reducing the possibility of mould or mildew. Keep any home dry with our products.
We have complete confidence in the quality of our sliding garden doors and believe you should too. However, should anything happen, we've got you covered as our sliding garden doors come with an impressive 10-year manufacturing guarantee. Our friendly team of professionals are always on hand to answer your questions, guiding you through every step of the process to ensure you receive the best results.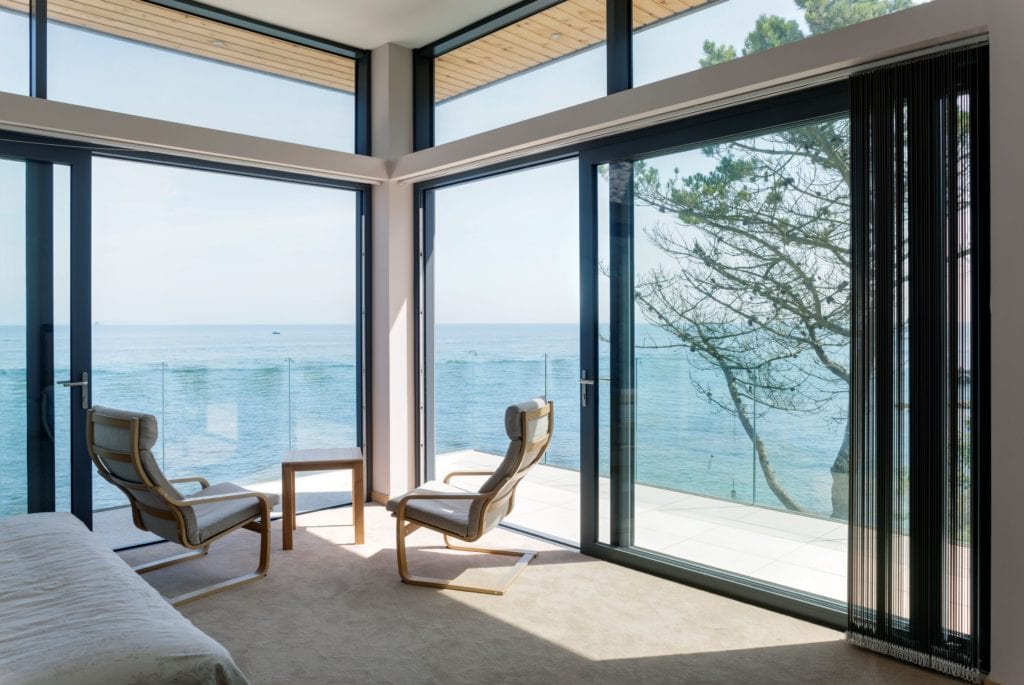 Sliding Garden Door Prices
Elevate any property with our made to measure sliding garden doors. We have a huge range of styles and configurations to choose from; we guarantee there is something for everyone. Find your local installer in order to fit your sliding garden doors in your home. We aim to make the whole process incredibly straightforward.
If you have any further questions regarding the products we supply, complete our simple contact form. A member of our team will be in touch shortly to discuss your query. Alternatively, speak with an expert directly by giving us a call on 03332 412 240. We look forward to hearing from you soon.
Please note, our news articles are relevant and accurate at the time of release, but as technical developments dictate, and times goes by the information in this article may no longer be applicable. If you have questions, please contact us using our online contact form or call us on 03332 412 240.