uPVC Sliding Patio Door Installation Guide
Share this story!
Share this post to any popular social media, email it to a friend or print it off.
---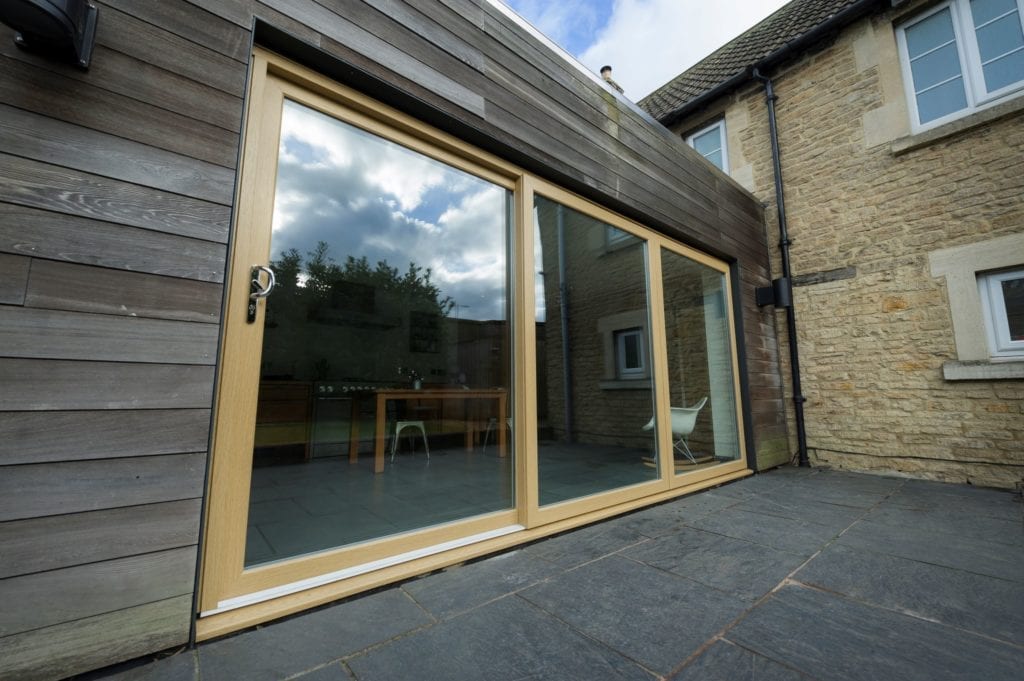 Introduction
It can be a very difficult task to install uPVC sliding patio doors. However, we are on hand to help you out in any way that we can. It goes without saying that we advise a professional fitting your new patio door. However, if you feel comfortable enough doing so, then please proceed with care. We have compiled a comprehensive guide so that you can install the door safely.
Each uPVC sliding patio door may have different specifications, so it is always best to check with your supplier for their advice. We will break down the basics that you need to know when it comes to installing uPVC sliding patio doors.
Tools & Equipment
Please check with your uPVC sliding patio door installer regarding the equipment needed for the installation. Here are some basic and necessary tools that you will need when it comes to installing your uPVC sliding patio doors. Make sure that you have these to hand as they will be needed at some point:
Hammer
Pry Bar
Tape Measure
Miter Saw
Caulk Gun
Nails 
Levels
PPE equipment, including safety glasses
We also recommend that you have all the necessary safety gear to protect you from any debris.
How Long Does It Take?
We would love to tell you how long it will take, but unfortunately, each installation is different. It will take longer if you are replacing a uPVC sliding patio door.
The most important thing when it comes to installing uPVC sliding patio doors is not to rush. It is important that you take your time as you are dealing with heavy frames and glazed units. Ensure that you have all the correct equipment on hand.
Step 1 – Remove Existing Door
If you aren't removing an existing door, please skip ahead to step 2, as this won't be necessary for you to read. Removing an existing door is quite an easy job, however, depending on the weight of the door panes, you may require a couple of extra hands.
Ensure that the area surrounding the doors is clear of any furniture and any blinds or curtains have been removed. We also recommend that you cover any nearby furniture with a protective cloth to prevent it from coming into contact with any debris.
To remove the door, start by removing any screws on the door. Simply use a screwdriver to get rid of the existing screws. This allows the rollers to slide the door off of the tracks easily. uPVC sliding patio doors can be quite bulky, so please have someone to help you if need be.
Before removing the frame, some other features need removing, including the caps, trims and stops. A screwdriver is one of the most used tools when it comes to removing these sorts of items.
The glazed unit can then be tilted and pulled out of the frame. To remove the frame, you can do this by simply prying it out of place. Be careful when removing the frame, as you do not want to risk damaging the opening.
Step 2 – Installing The New Doors
Please ensure that you carry out measurements before any doors are installed. We also recommend that you have on the correct safety equipment to keep yourselves safe. Please check before placing the uPVC sliding patio doors that the opening is not obstructed.
You will then need to put the frame to place within the opening of the doors. You need to make sure that the frame is facing the right way before installing it. Ensure the track that holds the sliding part of the door is facing away from your property.
It is important to check that the frame is completely straight with a spirit level before fitting it. Shims, wedges and trackers can help keep the door in place as you ensure it is level. Ensure that all screws and other fixtures are in place before adding in the frame and panels. Check with your manufacturer for more technical information.
Before screwing in the fixed door panel, ensure that both panels are in place so that they are in their desired position. Once the panels have been put in place and tightened, you will need to add a sealant across the door to ensure waterproof.
If you have thoroughly checked that the door is level and adjusted as you have been installing the doors, then you will have no trouble testing it.
If you are happy with your uPVC sliding patio door installation, ensure that the area is completely clear and how you found it.
uPVC Sliding Patio Door Installation Questions
If you have any questions regarding installing uPVC sliding patio doors, please do not hesitate to get in touch. We are on hand to answer your questions, whether you are a homeowner or an installer. Send us a message through our online contact form, and a member of our friendly team will get back to you as soon as possible. You can also give us a ring on 03332 412 240. We look forward to hearing from you.
Please note, our news articles are relevant and accurate at the time of release, but as technical developments dictate, and times goes by the information in this article may no longer be applicable. If you have questions, please contact us using our online contact form or call us on 03332 412 240.