Which is Better Bifold or Sliding Doors?
Share this story!
Share this post to any popular social media, email it to a friend or print it off.
---
Bifold Door vs Sliding Door
There have been many types of garden doors to grace the market, including bifold doors and sliding doors. It can often be difficult to differentiate between the two and decide which will be the best option for your property. Well, we are here to help you decide which will be the best fit. Both bifold doors and sliding doors offer wonderful benefits for you to enjoy. These doors are suited for both residential and commercial projects.
Garden doors can create a stunning transition between your property and its garden. You can enjoy a flood of natural daylight whilst watching the views all year round. Whilst the sliding door offers a traditional design; bifold doors boast a modern appearance that will open up your home. Find out more today and choose either bifold doors or sliding doors for your next home improvements project.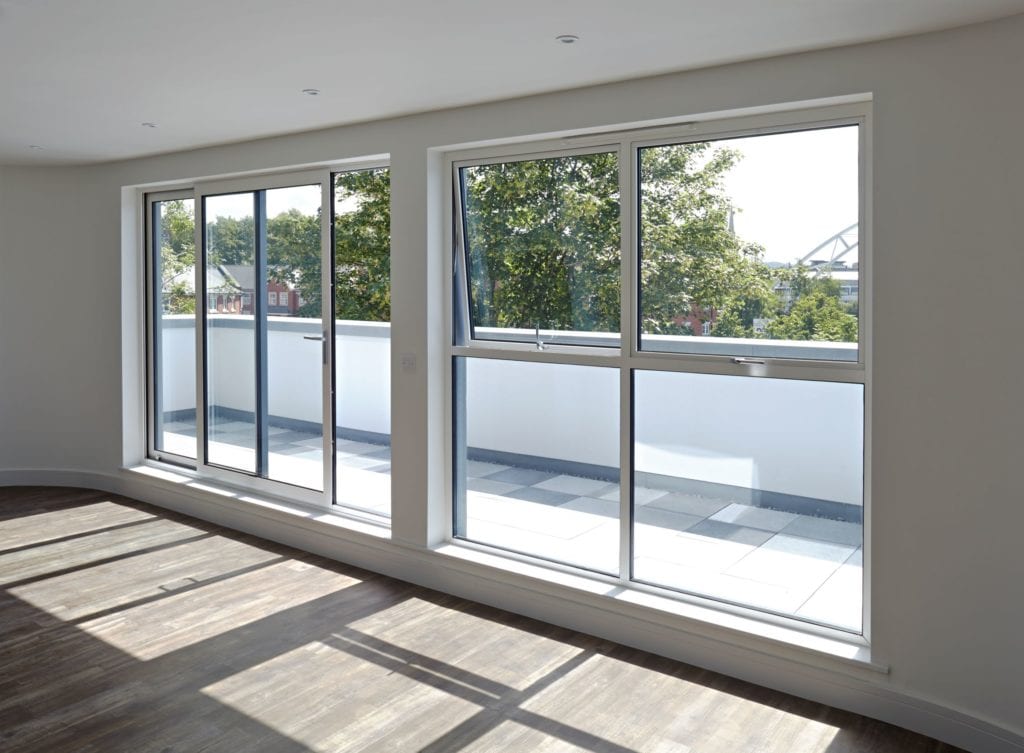 Design
Sliding doors, often known as patio doors, are ones that simply slide open and shut. They come in a variety of thresholds so that you can have control over accessibility. We offer our sliding doors in both a uPVC and aluminium profile so that you can find the right design for your property. This traditional garden door design will be perfect for any application. You can design a truly bespoke door for your next installation.
Bifold doors are known for their unique folding apertures. They are available with numerous sashes depending on the dimensions of your property. One of the best things about bifold doors is your chance to choose whether they fold to the left, right, inwards or outwards. We offer aluminium bifold doors to give you a modern approach to your property. There are many configurations that you can achieve thanks to the flexibility of our doors.
Thermal Performance
Both bifold doors and sliding doors will help to improve the thermal performance of your property. For our patio doors, we offer both double-glazed units for our uPVC and aluminium sliding doors, with the option to upgrade to triple glazing for the aluminium door. A combination of thermal seals and rubber gaskets also helps to keep you warm throughout the year.
Our aluminium bifold doors are also available with both double and triple glazing. An innovative polyamide thermal break offers superior thermal performance creating a barrier between your property and its surroundings. Whilst both bifold doors and sliding doors will help improve your energy savings; our aluminium profiles offer that additional warmth.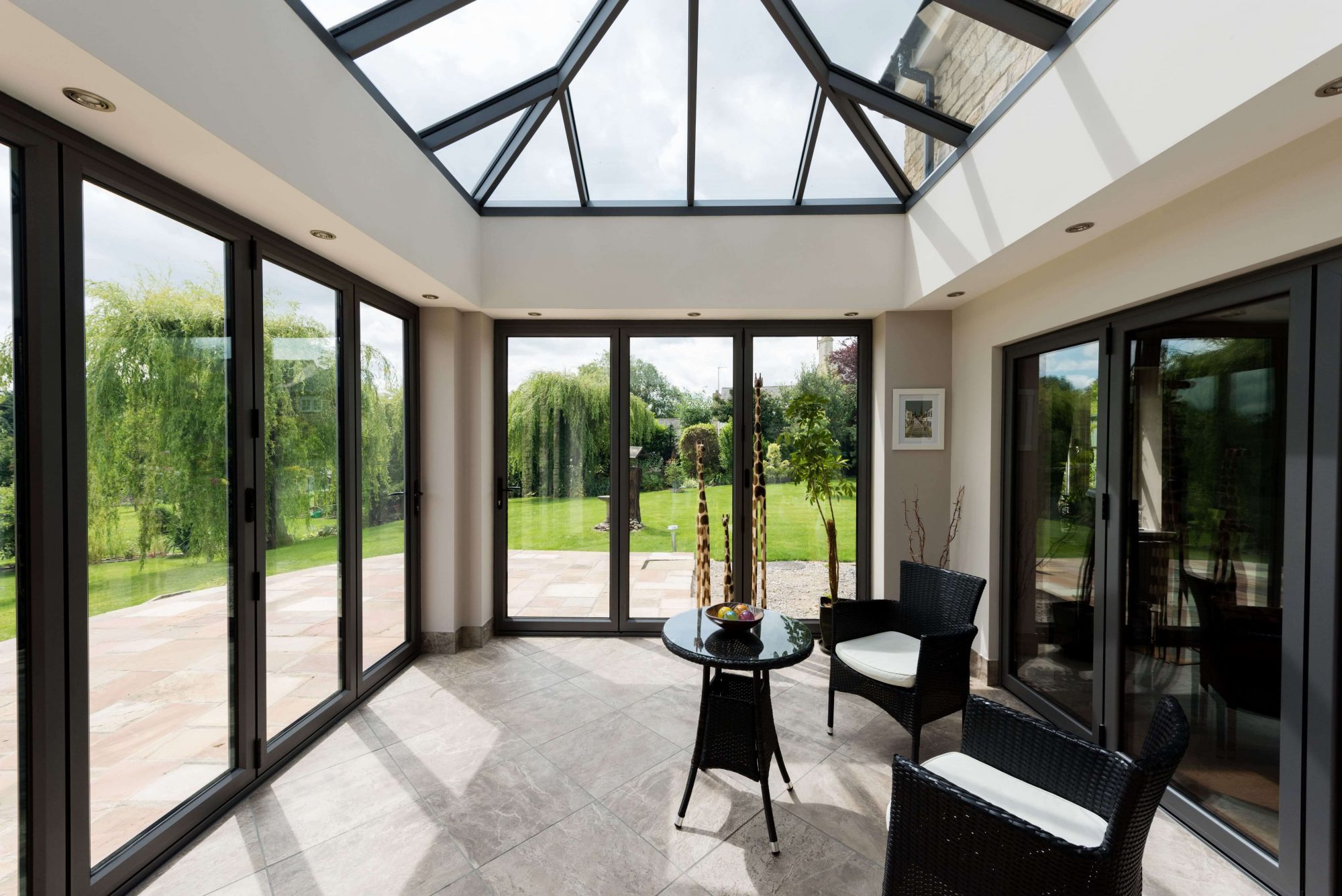 Security
Security is important to all of us, homeowners, installers and fabricators. Both sliding doors and bifold doors are fitted with high-security features to ensure that you can feel safe at all times. Our patio doors come with a comprehensive cylinder that has anti-pick and anti-drill technology to fend off intruders.
Our bifold doors are also fitted with this cylinder, and both doors have the option to upgrade to PAS 24 approved security features. Neither bifold doors nor sliding doors are superior to the other when it comes to your safety. With each of our doors, we ensure that everyone never feels unnerved within their property.
Conclusion
In conclusion, you can't go wrong with either door. There are many benefits to choosing either bifold doors or sliding doors. The main difference is the design, the performance is virtually unaffected, and both doors will be extremely functional. If you are looking for something more classic, we recommend our uPVC patio doors. Perhaps you may look at our aluminium sliding doors if you want a more contemporary feel.
Bifold doors are perfect for the homeowner that wants a modern home. From the slim sightlines to the sleek colours, bifold doors will enhance any home. We have manufactured and supplied bifold doors and patio doors for years and know the ins and outs of our products. If you still have unanswered questions or are stuck, please do not hesitate to get in touch.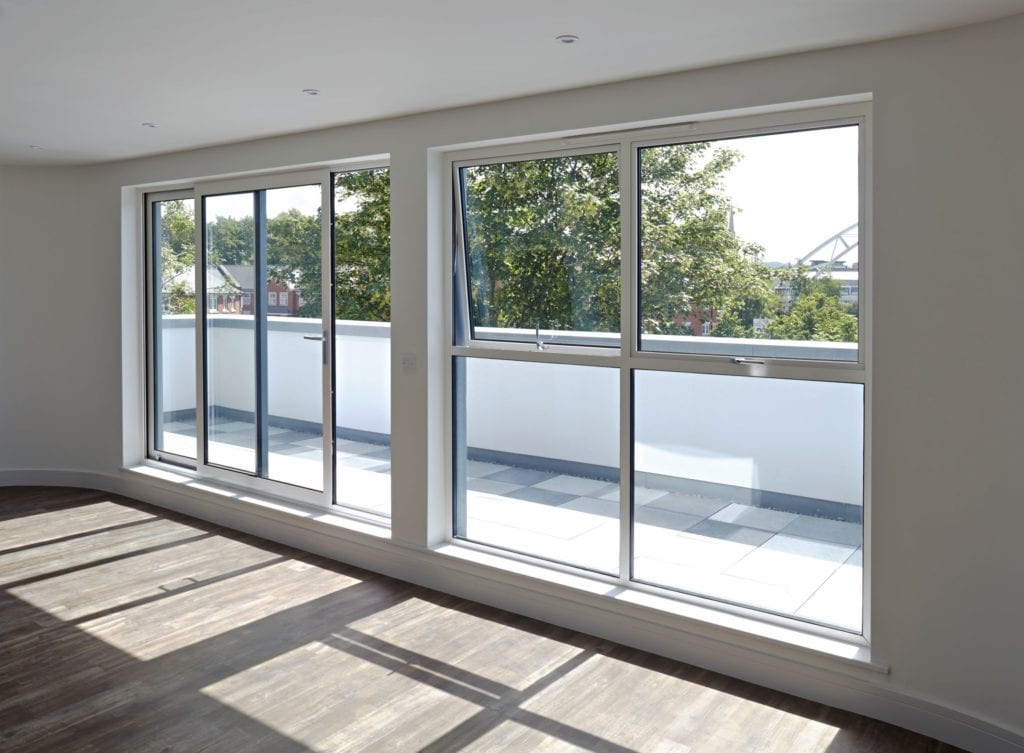 Bifold Door and Sliding Door Prices
Have you made your mind up about bifold doors and sliding doors? There are many ways that you can get started with your next home improvement project. You can find your local installer by entering your postcode and getting in touch with them. You can also get a price using our online generator.
We have years of experience in the industry and can guide you on your next home improvement project. Use our online contact form to send your messages, and we will get back to you as soon as possible. If you have any immediate questions, please do not hesitate to contact us by giving us a ring on 03332 412 240.
Please note, our news articles are relevant and accurate at the time of release, but as technical developments dictate, and times goes by the information in this article may no longer be applicable. If you have questions, please contact us using our online contact form or call us on 03332 412 240.