Share this story!
Share this post to any popular social media, email it to a friend or print it off.
---
Garden doors are a great way to open up homes and make use of the garden throughout the year. Homeowners can flood their property with natural daylight and create a warmer and more spacious environment. Garden doors can also provide fantastic accessibility.
The garden doors that we manufacture provide excellent practical benefits, including enhanced thermal performance and security. The combination of double glazing and weather seals will help to provide insulation to both residential and commercial properties.
Here at Quickslide, we manufacture an excellent range of garden doors, including French, patio and aluminium bifold doors. All these styles will be a stunning feature to any home and allow property owners to enjoy the view of their garden throughout the year.
French Doors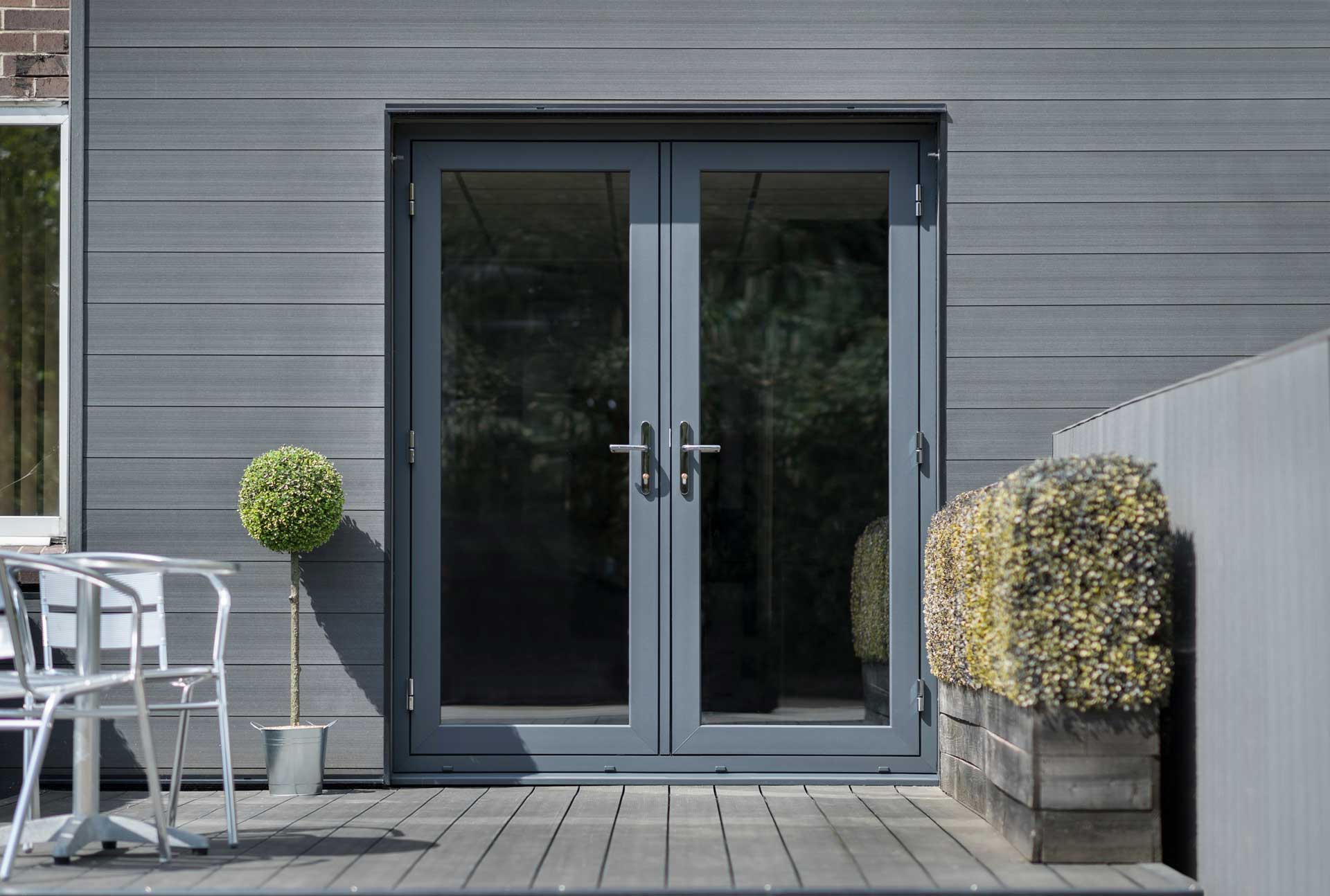 For anyone looking to add a classic European feel to their property, our French doors are the way to go. The elegant design will suit both modern and traditional homes alike. Its versatility allows homeowners to open each door individually or together.
The 70mm outer frame depth will provide homeowners with a robust door to help keep them secure throughout the year. It can adapt against each weather condition and prevent any unwelcome draughts and water ingress. We offer the following French door styles:
Aluminium Bifold Doors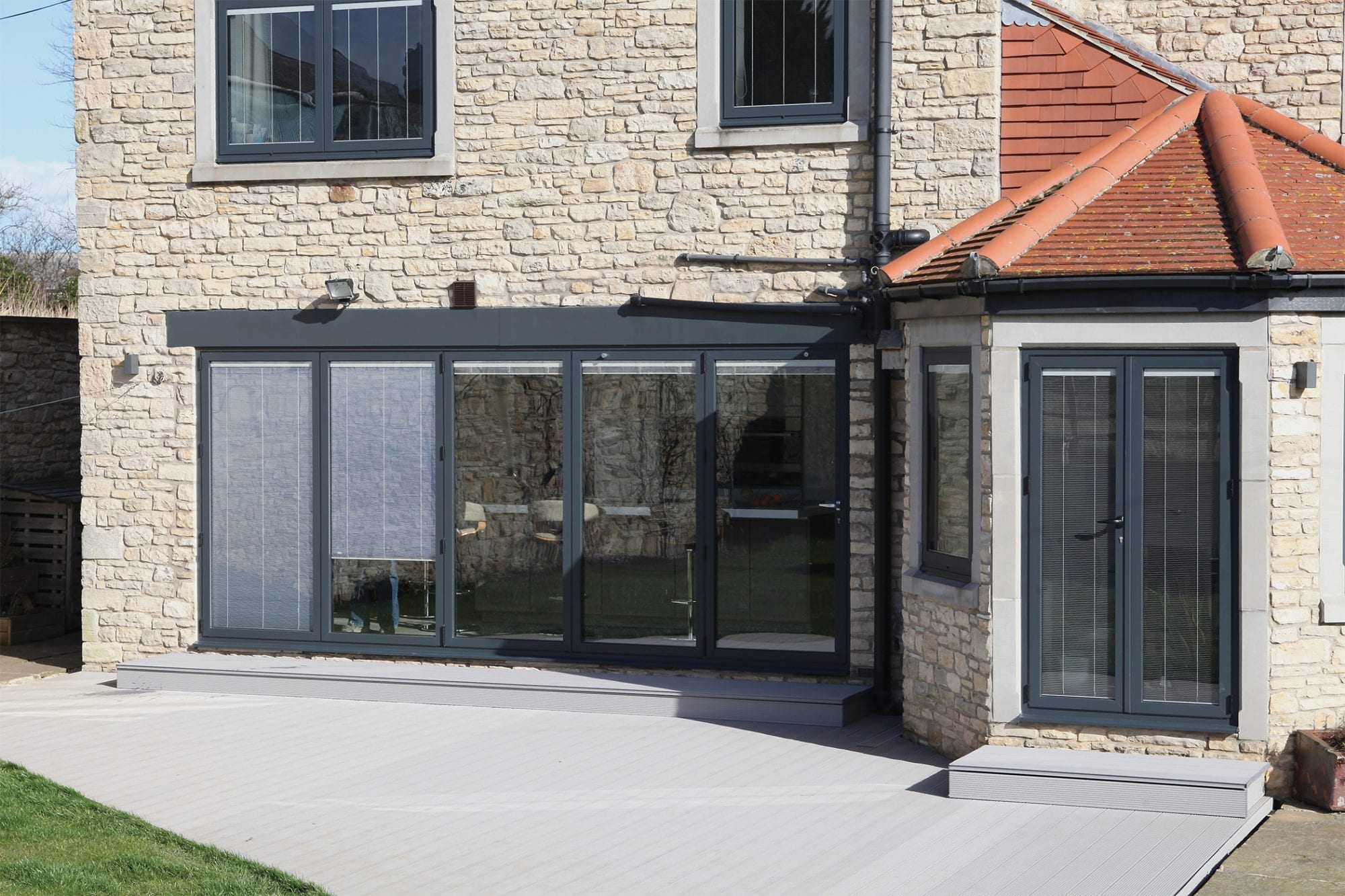 For homeowners wanting to add a contemporary feel to their property, we supply a stunning range of aluminium bifold doors. This is a fantastic way to create versatile spaces and enhance the aesthetics of the home.
Aluminium is a very secure garden door profile and will help to enhance homes for years to come. The slim frame can offer homeowners stunning views of their garden and flood their home with natural daylight. This is a great option for any type of property.
Patio Doors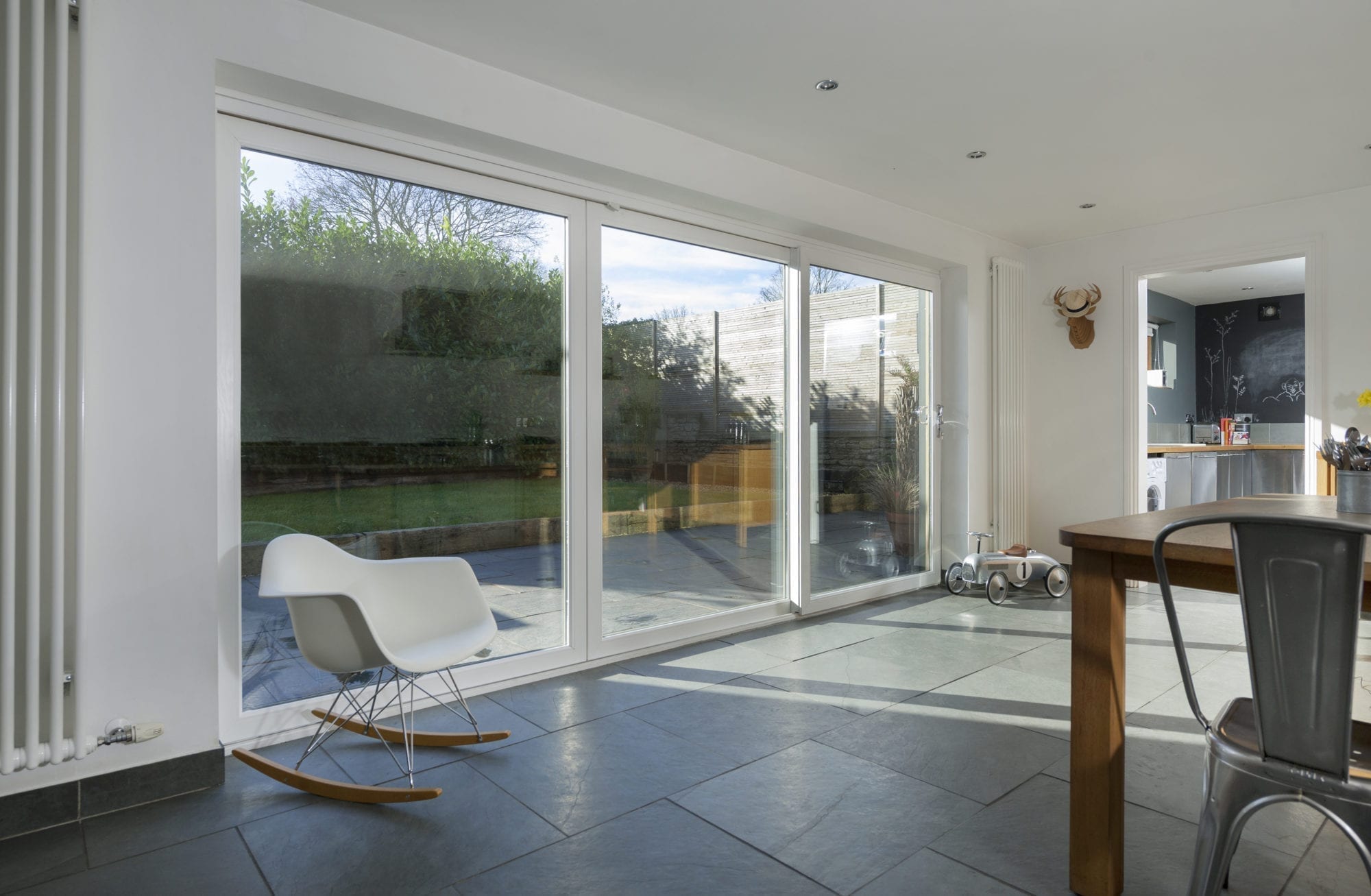 This stunning sliding design is perfect for property owners wanting a timeless garden door. The slim sightlines are a great solution for anyone who wants panoramic views of their garden. The low thresholds is a great attribute, especially for homes that need better accessibility.
Homeowners will benefit from 28mm double glazing and enjoy enhanced thermal efficiency. Effective insulation will help to keep you warm throughout the year and regulate the temperature. You can choose from the following styles:
Garden Door Benefits
Thermal Efficiency
Homeowners are constantly looking for ways to keep their property warm. Our fantastic selection of garden doors can improve the thermal performance of homes and provide a comfortable living space. The high-quality double or triple glazing units fitted into our garden doors will help to retain the natural heat of an internal living space so that it stays at an appropriate temperature throughout the year.
A robust garden door frame, alongside double glazing, can also prevent excess solar gain and draughts from transferring into homes. Our doors can achieve energy ratings as high as "A+" and u-values as low as 1.3W/m2K. For a complete overview of our garden door u-values please go to our energy ratings guide. Homeowners can rely less on their heating, save money on their bills and lower their carbon footprint.
Highly Secure
Customers can be rest assured that they can feel safe. Our French doors come with a multi-hook lock and integrated multi-point shootbolts. The sliding patio doors also come with multi-point locks to prevent entry from intruders. Our range of garden doors come with the option to upgrade to a comprehensive PAS 24 security package for homeowners that was additional reassurance. On our aluminium bifold doors the upgrade includes anti-lift blocks, high security cylinders and laminated glass. With our security package, people can make the most of their homes without the worry of feeling unsafe.
The garden doors that we manufacture can come with our PAS 24 security package for homeowners that want additional reassurance. People can make the most of their homes without the worry of feeling unsafe.
Weather-Resistant
Often, underperforming doors are susceptible to wear and tear over the years and cause draughts and leaks in homes. Our advanced manufacturing allows us to provide tradespeople with garden doors that can adapt to different weather conditions. Even in cold winter conditions, homeowners can relax inside and still have a great view of their surroundings.
Each of our garden doors come with a ten-year manufacturing guarantee. That means that even in the unlikely case that something goes wrong, get in touch, and our team will be on hand to help. We ensure that our garden doors are made to the highest standard.
Bespoke Design
We know that each project is different, whether it's a modern home or an office in a traditional building. Each garden door is made to measure to be the perfect fit and facilitate the installation process. This will help to provide a seamless and pleasant experience for both the installer and homeowner.
Our garden doors can be customised to complement both the interior and exterior of homes across the UK. Customers can choose from a range of designs, including colours, finishes and hardware accessories. If homeowners want something extra, we also have integral blinds.
Garden Door Prices
Want to know even more about our garden doors for your next project? Create the perfect garden doors with our handy design tool and request your price. All you need to do is enter your project dimensions and style of choice, and we will get back to you with a price.
If you still have some more questions about our range of garden doors, send us a message through our online contact form. Alternatively, you can give us a ring on 03332 412 240 and chat with one of our experts. We can offer you our professional and impartial advice. We look forward to hearing from you.
Please note, our news articles are relevant and accurate at the time of release, but as technical developments dictate, and times goes by the information in this article may no longer be applicable. If you have questions, please contact us using our online contact form or call us on 03332 412 240.