New Milled Bead on Mechanical Sash Windows!
Share this story!
Share this post to any popular social media, email it to a friend or print it off.
---
Authentic uPVC Sash Windows
Quickslide is credited as being one of the pioneers of the development of a traditional looking sash window replacement for home improvers. Before we became involved some twenty years ago millions of owners of even quite humble homes were denied the opportunity of replacing their draughty and broken original box sash windows simply because there was nothing affordable with which to do so: even the handful of manufacturers of uPVC replacements charged a fortune for their products and many looked obvious when installed. For the estimated six million owners of small, period homes fitted with such windows, the availability of affordable and effective uPVC replacements from Quickslide was a revelation! They too could now afford to bring their homes up to modern performance levels whilst maintaining original aesthetics.
Despite the improvements in aesthetics and period features we have continued our quest to design and manufacture sliding sash windows that are as close to the originals as possible. Profile shapes and classic mouldings, traditional sash horns, colours and finishes and authentic but updated hardware including counterbalances, pulley and cord systems, handles and other fittings have all been sourced or developed to emulate original box sash windows as closely as possible.
The New Milled Bead
The latest addition to the long list of aesthetical improvements now includes a timber-looking milled bead used in the production of our uPVC sliding sash windows with fully mechanical butt joints. This new milled bead is in place of a mitre bead, which we have deemed suitable for our welded sash windows only. The milled bead has been introduced to enhance the beauty of sash windows, in Georgian, Edwardian, Victorian or other historical properties where attention to detail is of outmost importance.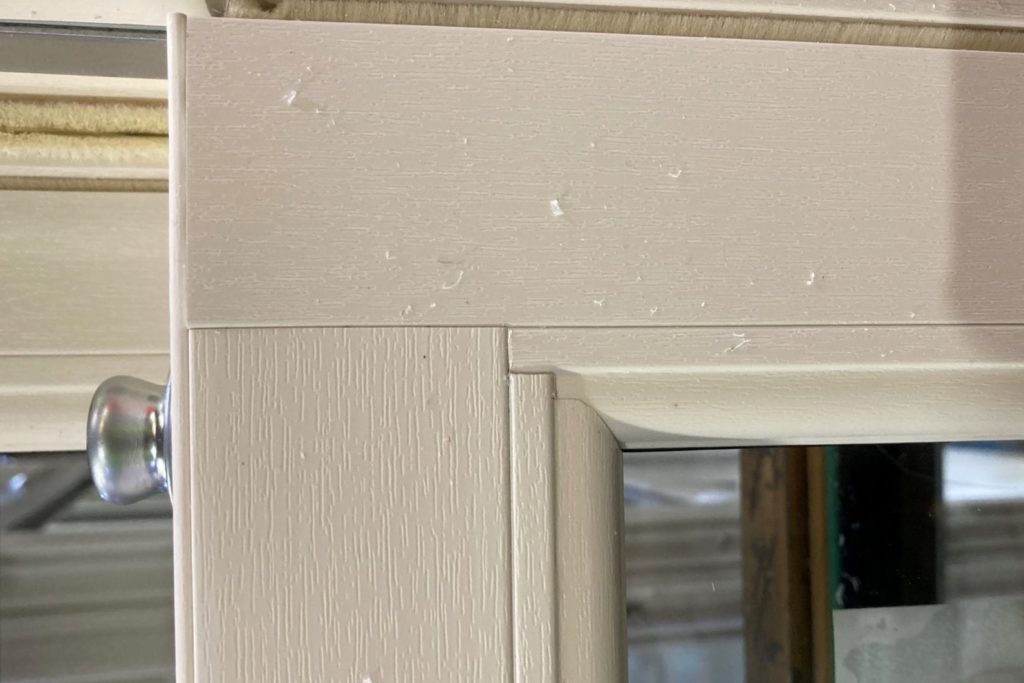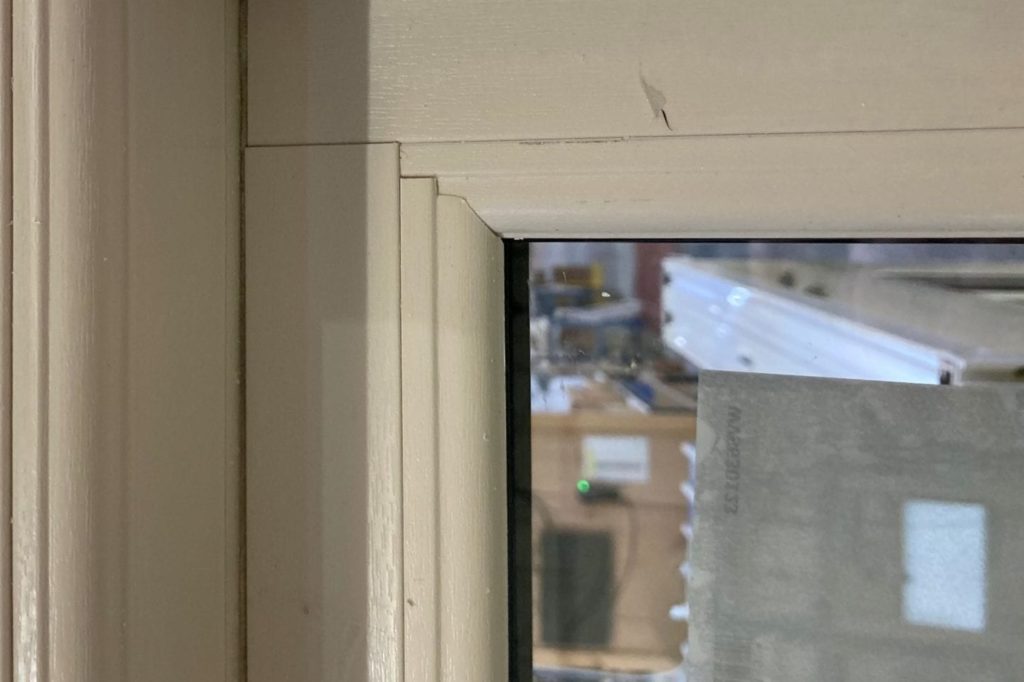 Features for Heritage Windows
Here at Quickslide, we work hard to ensure that our sash windows look genuinely old and that requires enormous investment. In addition to the new bead, we have in recent years introduced a whole wealth of heritage features including run-through sash horns with woodgrain end-caps, mechanical deep bottom rail and colour-matching wool pile.
Quickslide is built around the delivery of high quality, replacement Heritage-style traditional windows and, whilst we continue to offer a full range of windows together with sliding doors and entrance doors, our focus remains on respecting our heritage and offering homeowners windows that maintain the style of their homes as authentically as possible.
Please note, our news articles are relevant and accurate at the time of release, but as technical developments dictate, and times goes by the information in this article may no longer be applicable. If you have questions, please contact us using our online contact form or call us on 03332 412 240.