What is the cost of adding Bifolding Doors to Your Home?
Share this story!
Share this post to any popular social media, email it to a friend or print it off.
---
For transparency and simplicity, bifolding doors are often priced per panel also known as pane or leaf. Quickslide bifolding doors cost £960 per panel. Included in this price you get a standard frame finish in white, black or anthracite grey, toughened safety glass, and your choice of hardware colour. With bifolding doors still on the rise in popularity, they are slowly becoming a mainstream product offered by most installers across the UK allowing homeowners to easily get their hands on an affordable set of doors. According to a Home Improvement Report by Barclay's, bifolding doors into the garden are the most desired home improvement. The same research found that the main reason for home improvement is to make the property reflect personal taste and a motivation to increase the property's value was a close second.
Living space has never been more in demand. With house prices going up, those of us looking for a little more breathing room have to get more creative with the space available to us. That's why it's a growing trend to expand living spaces into gardens, and to create a blended transition between indoor and outside areas. Bifolding doors have taken the home improvement industry by storm and continue to be one of the more popular choices for the rear of the home in place of sliding patio or French doors.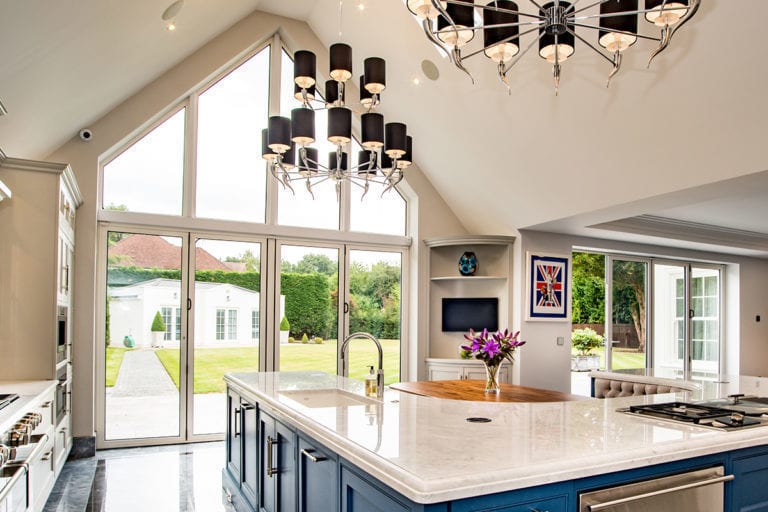 Additional costs of a Bifolding Door
With any bifolding door there will likely be additional items such as a sill or low threshold you require without being aware of it. Your builder or installer will be able to identify your requirements when they complete the survey. Such items may include a small surcharge, e.g. the price of your Quickslide bifolding door will increase by £30 per panel if you require a sill. Customisations such as a bespoke colour or integral blinds will also add to the total cost of your bifolding door. You can play around with different options on our online bifold price tool to get a much better idea of the cost of your specific requirements.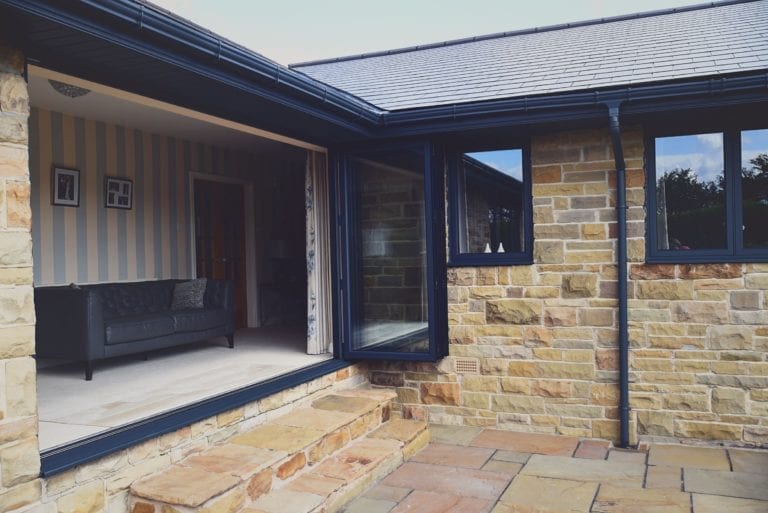 Cost of installing a Bifolding Door
The installation cost of a bifolding door will vary depending on the specification of your door and the aperture of which it will be installed into. If the bifolding door is being installed into an existing opening of let's say traditional French doors, the installation cost can be as low as £600. If you wish to increase an opening and turn a couple of window apertures into a door opening, the installation cost may be as low as £1500. Your installer may be able to give you an estimate based on photos of the desired opening.
Hidden costs of adding Bifolding Doors to your home
If you need to widen an opening or even create a new one you will need a horizontal beam called a lintel to support the load from the structure above the door. The cost of the lintel will vary depending on the size required and complexity of the job. If a lintel is required, you should put aside an additional few hundred pounds to cover the cost of the lintel and the installation.
For very large opening you may require a structural engineer to visit site. The purpose of the engineer is to supply the installer with calculated drawings and to specify if additional steel is required to support the inside and outside walls. If steel is required, you may be looking at an additional £1000 – £2000.
Other hidden costs include moving radiators, sockets or plumbing. Consider the things that may not be obvious but could hinder the installation if not taken care of in time. 
When the installation is complete, plastering may well be required and you should consider how you want the end result to look like and prepare for any potential cost before going ahead.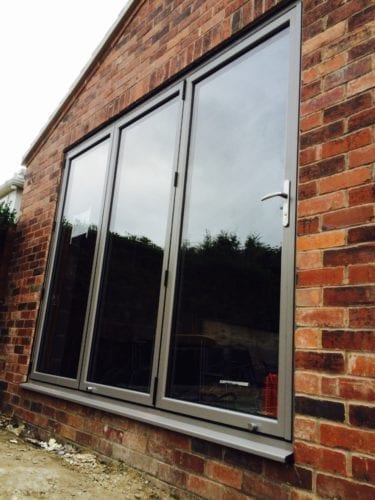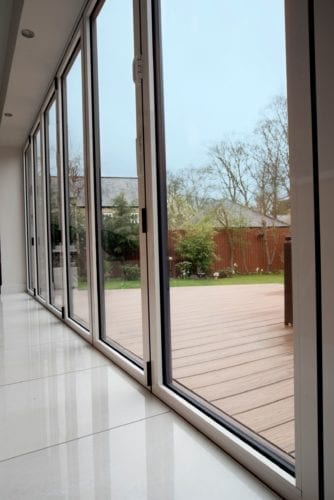 How much value do Bifolding Doors add to your home?
As aforementioned, a motivation to increase a property's value is one of the key reasons why homeowners choose to add bifolding doors to their home. WOW factor is more important than ever and bi-folding doors add just that. It's difficult to say how much value bifolding doors will add but here at Quickslide we agree that bifolding doors will boost your selling prospects. Besides bifolding doors, installing modern double-glazing in general could increase your property's value by up to 10%.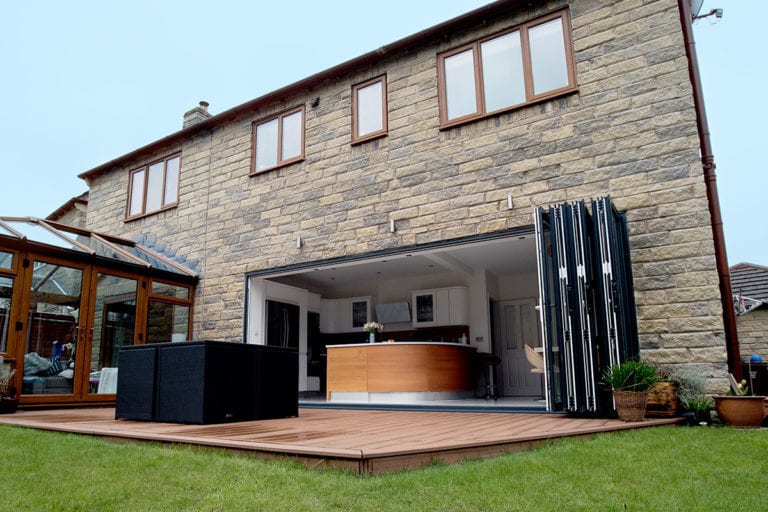 Which Bifolding Door should you choose?
Bifolding doors are suitable for any home as they offer the greatest choice of width and height flexibility; a two panel version can even replace a French door. The main feature of bifolding doors is that they can be folded back to provide a pillar-less, unobstructed opening between the home and the garden. Two to eight sections mean that even the widest opening can be created for spectacular effect.
When it comes to door material, our choice is always for aluminium, a material that simply provides the best torsional rigidity with the slimmest sections. Most garden doors are chosen for their effect when open, but the fact is that the British weather dictates that the doors will spend more time closed. And bifolding doors by their nature use more profiles in their manufacture so the slimmer the section, the less intrusive will the frames be when they are closed.
If you're not quite sure bifolding doors are the right option for your home, please read our complete buying guide to find out what type of door may be your best option. We also have a range of windows available to compliment your doors, such as sash windows.
Please note, our news articles are relevant and accurate at the time of release, but as technical developments dictate, and times goes by the information in this article may no longer be applicable. If you have questions, please contact us using our online contact form or call us on 03332 412 240.