uPVC Flush Casement Window Installation Guide
Share this story!
Share this post to any popular social media, email it to a friend or print it off.
---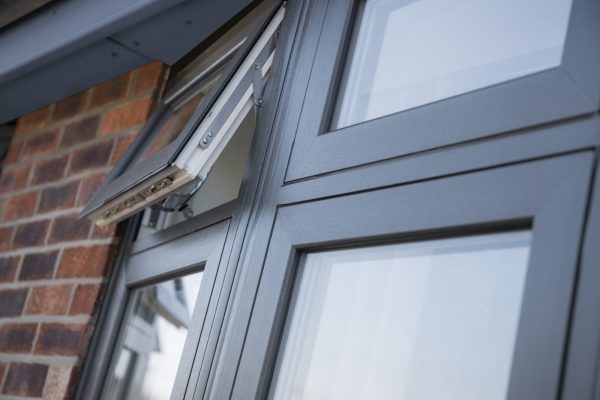 Introduction
This handy guide will help show you how to install uPVC Flush Casement Windows into any property. Before starting any installation, you will want to make sure that you have chosen the right window for your next project. Take a look at our window buying guide, where you can find more out about our uPVC Flush Casement Windows.
Installing Flush Casement Windows can be a difficult job and only be carried out by professionals with a lot of building experience. We wanted to create an installation guide to help you install our uPVC Flush Casement Windows with ease as we manufacture our windows. If you have any questions, you can always get in touch with us
How Long Will The Installation Take?
It depends on the type of installation you are carrying out how long it will take. If you take out an old window and replace it with a new one, you should expect it to take around 3-5 hours. However, if you are fitting a new uPVC Flush Casement window, this will take between 1-2 hours. You should always inspect the property before you carry out an installation and make your suggestions based on that.
Tools & Equipment
You need to ensure that you have the correct equipment for your uPVC window installation. You will require the following tools before you begin the installation:
Tape Measure
Level
Silicone gun with silicone to match the frame finish
Foam gun
Fixing screws
Screwdriver
Hammer
Chisel
Saw (hand or electric)
PPC equipment, including safety glasses
Step 1 – Survey
Before installing any uPVC Flush Casement windows, you should survey the property you are carrying the workout. You will need to check if there are defects that you will need to consider when installing the windows.
You will need to carry out measurements for the openings and the smallest height and width for the tight sizes. Please remember to measure diagonally to confirm the square shape to ensure that you have all the correct measurements.
In order to comply with the building regulations, the uPVC Flush Casement window installation must be done in line with Part B regarding fire safety.
Step 2 – Fitting Tolerances
Using the tight sizes that you took before, you can now fit your tolerances or clearances. This makes it easier for the uPVC frame to contract and expand without any resistance.
Step 3 – Frame Positioning
The next step is to position the frame in the opening and make sure it is stabilised to ensure it doesn't fall. The uPVC Flush Casement window frame should be located with horizontal members level and vertical members plumb. We strongly advise you to use temporary packers or wedges to secure the frame. 
Step 4 – Fixing Methods
There are various methods available to you for fixing the uPVC Flush Casement windows; the fasteners and lugs are protected against wear and tear when it comes to adverse conditions. The fixing options available are:
Through Frame Fixing
With Fixing Lugs
With Polyurethane Foam
Step 5 – Fixing Locations
Once you have chosen your preferred fixing method, you can now position the mechanical fixings. These fixings must be no less than 150mm and no bigger than 250mm. You must also be aware that the fixing must be closer to 150mm to transom or mullion lines. 
If you are fixing through cill areas, you must seal it over to prevent any weather damage. This will give homeowners better protection against the elements.  
Step 6 – Glazing
Before installing any glazing into the uPVC Flush Casement windows, you must ensure that it complies with Document L of the Building Regulation and BS 6161 and BS 8000-Part 7. When you fit the glazing, please check with your supplier if there are any recommendations when fitting it into the uPVC Flush Casement windows. 
Step 7 – Finishing and Cleaning
When finishing the uPVC Flush Casement window installation, you will want to make sure you leave it as clean as possible. If there are any paint marks or debris, you will want to ensure that this is cleared before you leave.
Step 8 – Frame Sealant
We advise that you invest in a high-quality sealant to provide your customers with excellent resistance against the weather.
Step 9 – Final Inspection and Handover
Before you leave the site, you will want to check that everyone is how it should be. You will need to check the functions of the uPVC Flush Casement windows and check that the glazing, finish and visual appearance is as expected.
Final Points
If you have any questions about installing uPVC Flush Casement windows, please do not hesitate to contact us. Send us a message through our online contact form, and we will get back to you as soon as possible. 
Alternatively, you can always give us a ring on 03332 412 240 and have a chat with us. We are on hand to provide our expert and impartial advice. uPVC Flush Casement installation shouldn't be taken lightly, and we are here to help.
Please note, our news articles are relevant and accurate at the time of release, but as technical developments dictate, and times goes by the information in this article may no longer be applicable. If you have questions, please contact us using our online contact form or call us on 03332 412 240.