What are Flush Sash Windows?
Share this story!
Share this post to any popular social media, email it to a friend or print it off.
---
Flush sash also known as flush casement windows are characterised by sashes that finish flush with the external face of the window. When closed the window sash is level with the outer frame creating smooth and even external contours. On the internal side of the window, the window looks similar to a standard side opening casement window found on most British homes today. The minimalistic flush window style is very common in Scandinavia where simplicity and design often go hand in hand. In recent years, flush sash windows have seen an increase in popularity in the UK and as windows are becoming part of the home design instead of being just building products, homeowners are showing a greater interest in window design and the many options of customisation available today.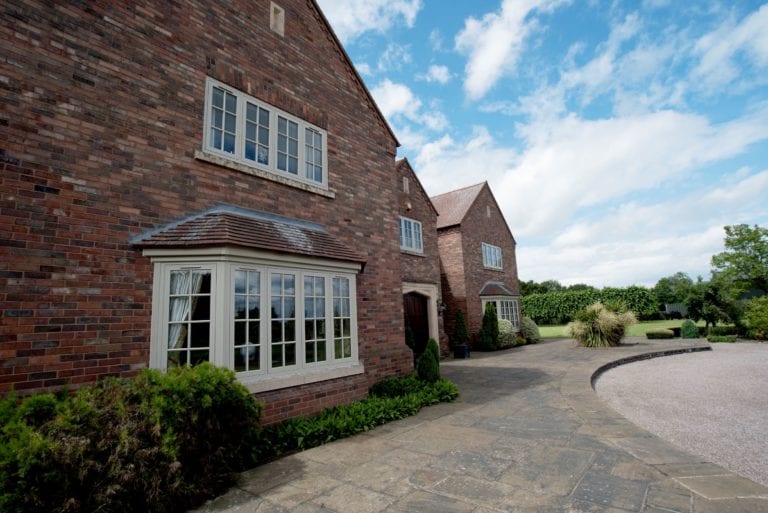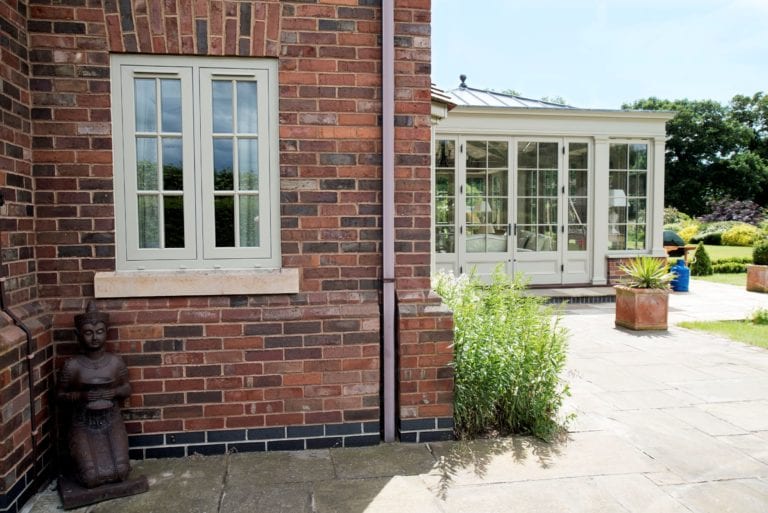 Flush Sash: Traditional Timber Aesthetics
The external flush contours found on flush sash windows have been designed to mimic the look of traditional casement windows made of timber. Flush sash windows offer the same authenticity as a 100-year-old timber window and matched with modern 21st century thermal benefits, they are some of the highest performing traditional looking windows available on the market today. Flush sash windows in UPVC are the ultimate alternative to replacing a timber casement window. The resemblance between the timber and UPVC flush windows is remarkable. With a wood effect, your flush sash windows will look and feel like a traditional wooden window. With flush windows you can choose between different methods of joining the corners together. A new technology using a GRAF welder allows us to create a seamless joint in which the corners feature a seamless 45-degree joint that is near invisible to the naked eye. Premium corner joints will enable you to create a flush sash window with external timber aesthetics.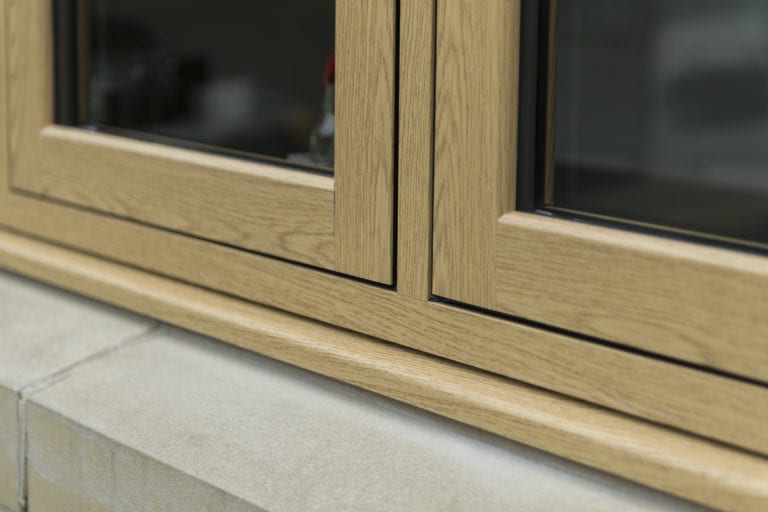 Common Flush Sash Window Styles
Flush sash windows are versatile and flexible. The number of configurations available is virtually endless. You can choose between a standard side opener, a double top opener or even mix up your preferences in a configuration that works for you. Some of the most common flush sash window styles are single side hung windows, double side hung casement windows and large windows segmented into three sections with either two side openers or top openers. Your preferences, the size of the opening and the use of the room will dictate what flush sash window style you choose. Also, because flush sash windows often replace original timber windows, homeowners will often opt for external Georgian bars to add to the heritage look and feel of the window.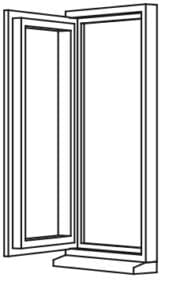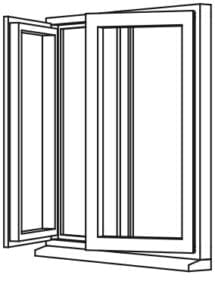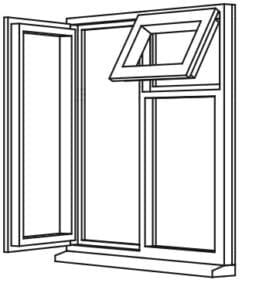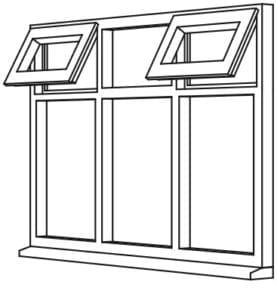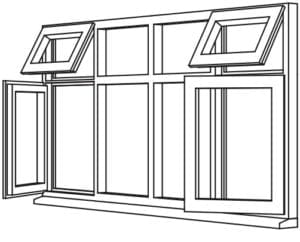 When to choose Flush Sash Windows?
Flush sash windows are perfect if your home currently has wooden frames that are beyond saving or if you're simply tired of the upkeep required by timber. If cold spots and draughts sound familiar then you may want to consider replacing your current windows. Original single glazed windows can be the cause of cold air entering your home and lacking soundproofing. Our UPVC flush sash windows offer beautiful timber aesthetics and top-of-the-range performance making them a fantastic alternative for when it's time to replace the original windows.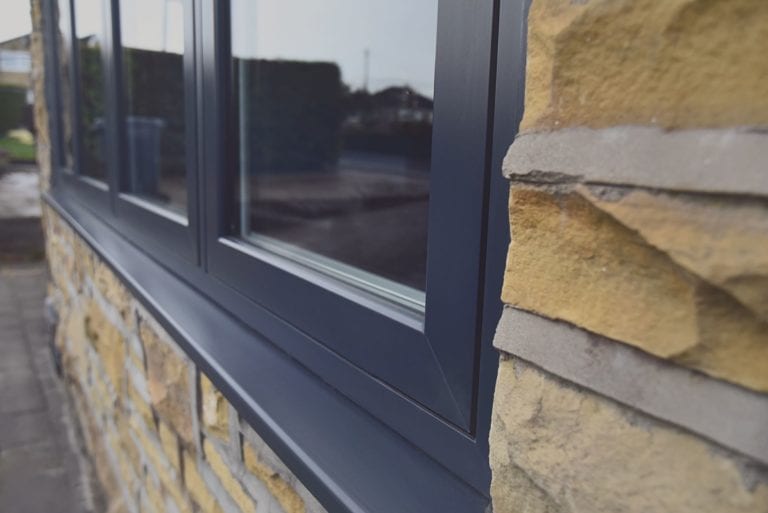 Are Flush Sash Windows more expensive?
Timber frames can be expensive and need much more maintenance work than its UPVC counterpart. With our UPVC flush sash window, you'll get a traditional window with all the heritage features and superb performance that won't break the bank! Flush sash windows sit somewhere in between standard casement windows and sliding sash windows in terms of price. If you're looking for a budget friendly heritage window, flush sash windows are ideal. If your budget allows you to spend a little more on high-end heritage windows, our UPVC sash windows may be more right for you.
If you would like to know more about the different window types available, we recommend that you read our buying guide.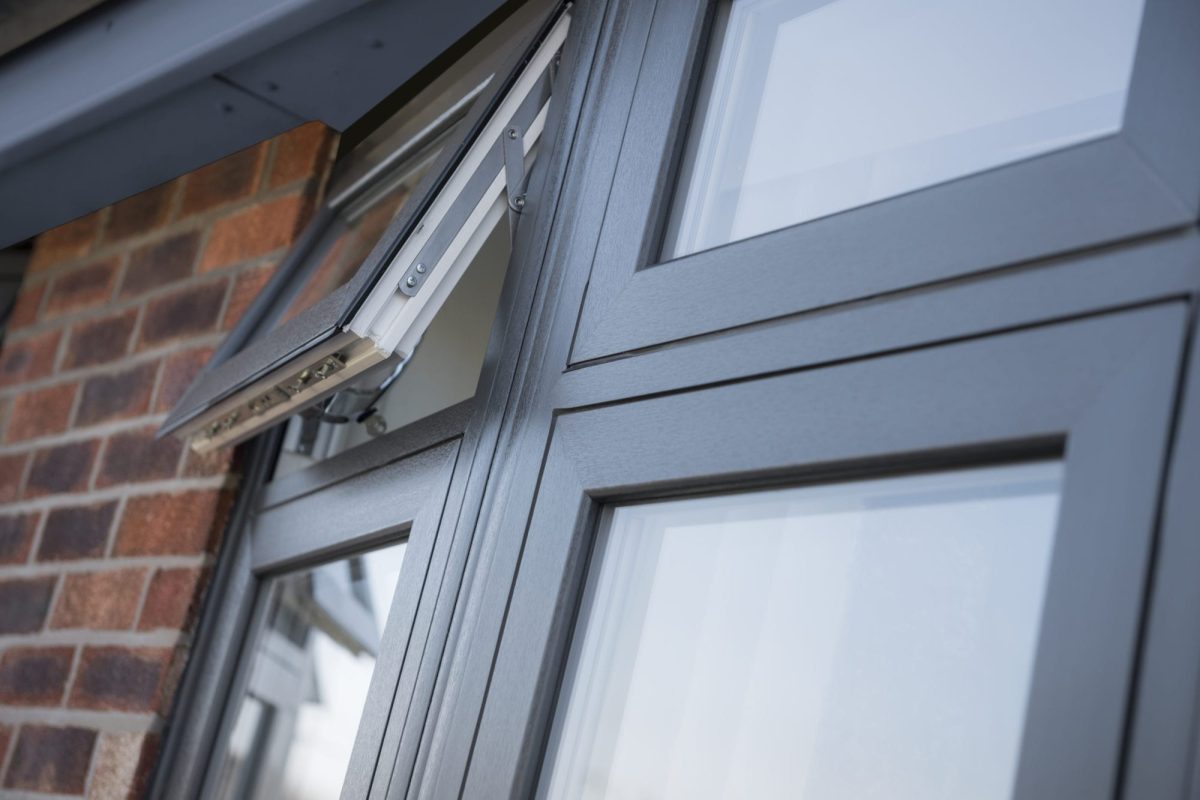 Get a price for flush sash windows
Please note, our news articles are relevant and accurate at the time of release, but as technical developments dictate, and times goes by the information in this article may no longer be applicable. If you have questions, please contact us using our online contact form or call us on 03332 412 240.