New AluSpace Interior Designs and Screens
Share this story!
Share this post to any popular social media, email it to a friend or print it off.
---
This year we just keep improving and expanding our range. Last month we introduced our brand new dual colourways on our uPVC Sliding Sash Windows. This new development is proving very popular with our trade partners, and now we're bringing a new interior solution in the form of AluSpace Interior Doors and Screens! Developed by our trusted aluminium extruder Smart Systems, and manufactured right here in Brighouse, we can't wait to see sleek hinged doors and screens installed inside UK homes.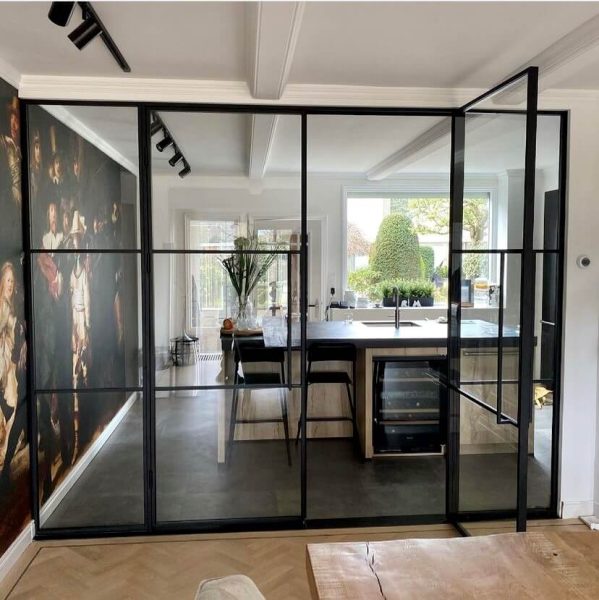 Modern & Elegant Design
AluSpace uses a super slim aluminium frame to create an almost seamless single glazed interior door. This configuration is the perfect choice if you're looking to match our existing range of steel-look windows and doors. What's more, this modern design fits in flawlessly with current art deco glazing trends, making your home stylish throughout.
Extensive Style Options
AluSpace interior doors can be customised in either a single or double layout with your choice of fixed sidelights. Each door is manufactured to order in our award-winning production facility, giving you complete control over every aspect. Available in a classic black finish, there's also the option to include horizontal bars in your configuration. We also offer a range of hardware options to match your design choices. Your AluSpace interior doors and screens can provide the exact look you want to achieve.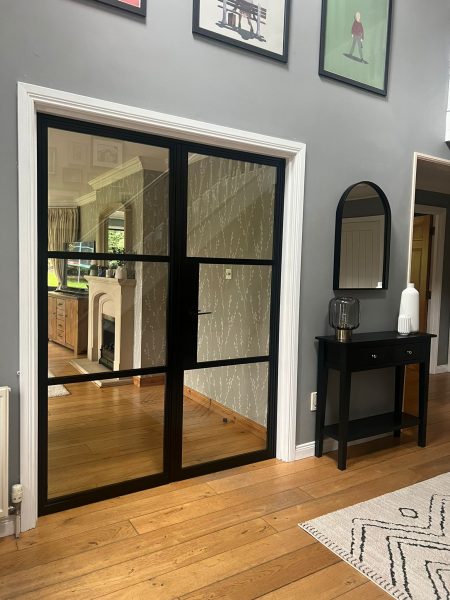 AluSpace is durable for years to come
Using aluminium means that AluSpace interior doors and screens are incredibly strong and are designed to last for years. Created for interior use only, there's no need to worry about weather damage or any harsh external elements. While achieving the classic appeal of steel frames, aluminium is both lightweight and robust.
Coordinate your home
AluSpace interior doors and screens can be designed to perfectly match your existing Quickslide aluminium windows and doors. Choose from aluminium Bifolds, sliding patio doors, French doors and classic residential doors, as well as our range of aluminium casement windows. With a flawless black finish, every glazed aspect of your home can look beautifully uniform.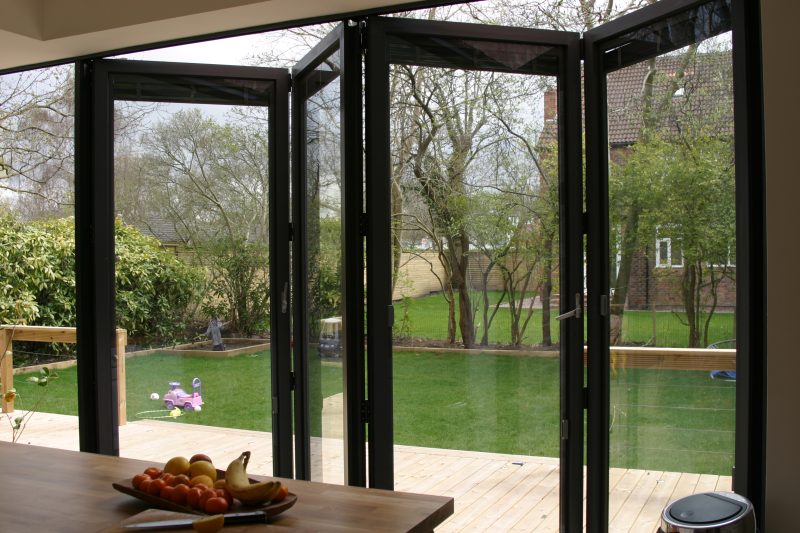 Please note, our news articles are relevant and accurate at the time of release, but as technical developments dictate, and times goes by the information in this article may no longer be applicable. If you have questions, please contact us using our online contact form or call us on 03332 412 240.