How to adjust French Doors?
Share this story!
Share this post to any popular social media, email it to a friend or print it off.
---
The hinge we use for our uPVC doors is a Maxim 3D flag hinge which has been designed specifically for classic uPVC casement doors including single glazed and French doors. The hinges provide enhanced door security, and the elegant shape improves the overall door aesthetics. The design allows for on-site adjustment with no visual change when vertically adjusted. Besides, the hinges meet all the requirements of PAS 24 security standards for doors.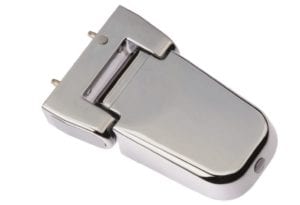 Fitting Instructions
Step 1
Position jig over centered sash and frame. Pre drill 4mm diameter 12 places.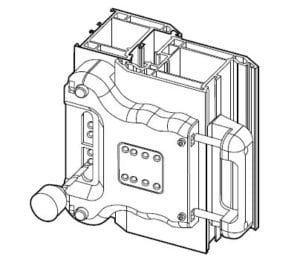 Step 2
Fit 'mounting block' to frame and secure with Ø4.8x45mm screws provided.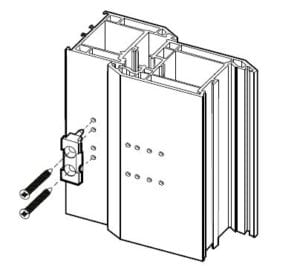 Step 3
Locate 'hinge assembly' on the 'mounting block' and slide down to retain. Hinge should slide approximately 14mm to fully engage.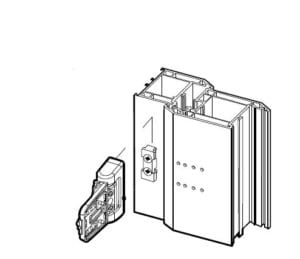 Step 4
Rotate the 'hinge flag' and engage pegs in pre drilled holes. Secure with two Ø4.8x29mm and four Ø4.8x45mm screws provided.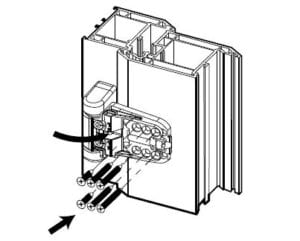 Step 5
Open the door sash and engage to anti lift off screw using a 2mm allen key. NOTE: Screw to be fully engaged then turned back ½ turn.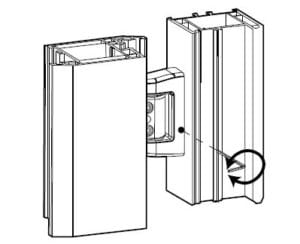 Step 6
Adjust sash as required using a 5mm allen key.
Vertical Adjustment: +4mm/-1mm
Horizontal Adjustment: +5mm/-5mm
Compression Adjustment: +2mm/-2mm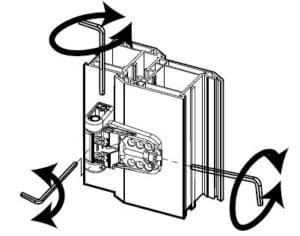 Step 7
Fit cover and retain with posi-drive screw supplied. NOTE: screw access only possible with the door sash in the open position.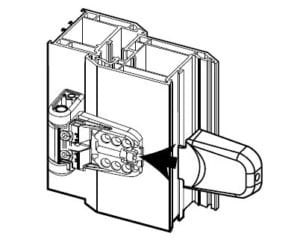 Important Note
Gasket compression adjustment is only possible with the cover removed. Both compression adjusters should be turned sequentially up to a maximum of 45° per sequence (or until the adjuster becomes tight). Forcing of the compression adjuster may cause damage to the hinge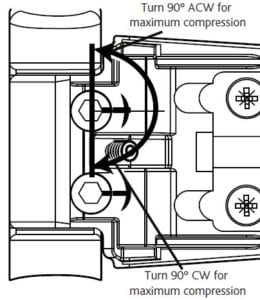 French Door Hinge Maintenance
All moving parts should be lightly lubricated using a light non-acidic mineral oil (e.g. "3 in 1") twice per year and the surface cleaned with a soft damp cloth. The product may need to be adjusted and fixings tightened to ensure a satisfactory operation.
Please note, our news articles are relevant and accurate at the time of release, but as technical developments dictate, and times goes by the information in this article may no longer be applicable. If you have questions, please contact us using our online contact form or call us on 03332 412 240.