What is a Composite Door?
Share this story!
Share this post to any popular social media, email it to a friend or print it off.
---
Providing a safe environment at home for you and your family is one of the key reasons why homeowners keep choosing our Composite Front Doors.
What is a Composite door though? Well, Composite doors are the newest type of doors used in homes and they were designed to combat common flaws found in traditional single material doors which means they are the most secure and durable type of door.
Solidor was founded in 2004 and their beautiful designs and incomparable security have ever since then made them one of the UK's leading suppliers of Composite Doors.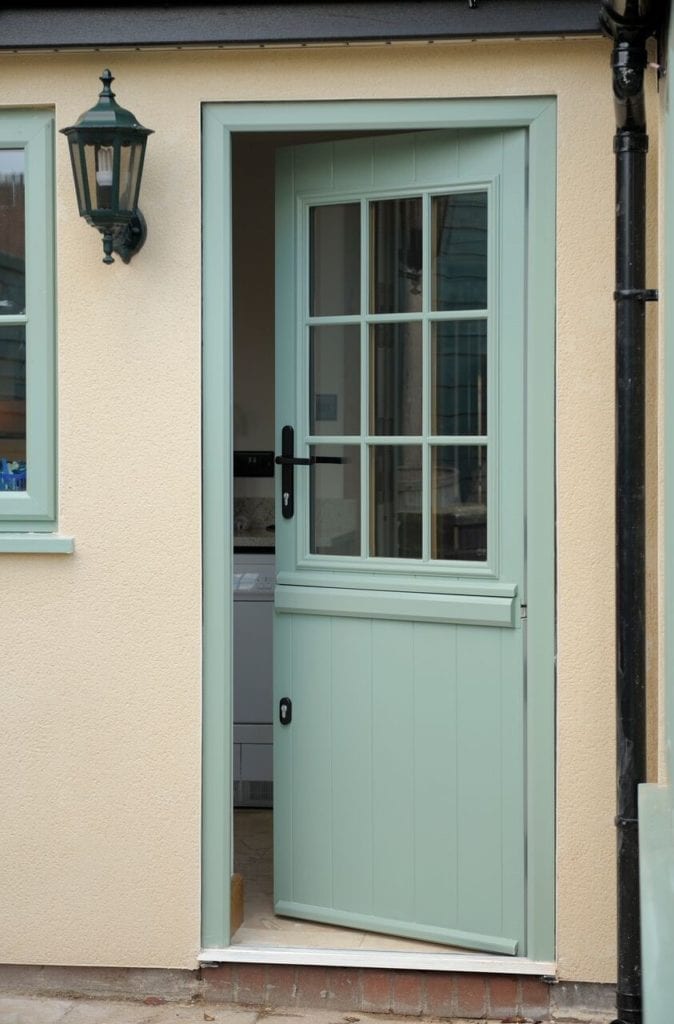 Benefits of a Composite Door
Composite doors have many benefits, they are low maintenance yet much more energy efficient than single material doors. In addition to this, they are:
Highly weather resistant
Much thicker, more durable and solid than traditional doors
Incredibly secure
Visually appealing in a range of design and colours
Thermally resistant
What are Composite Doors Made of?
Composite doors, unlike single material doors, are made from a combination of materials which have been specifically selected due to their beneficial purposes in order to create a door which inherits all the best qualities of each material and none of the flaws. There are some variations dependent on brand but generally these materials include:
Steel inner reinforcement
Weather resistant uPVC outer frame
48mm timber core
Due to the combination of materials used, composite doors are extremely durable and won't react to seasonal changes or adverse weather. Composite doors still look great due to their wooden appearance, but their specially crafted range of materials mean they won't fade or require maintenance like a typical wooden door would.
Security Guarantee
Undoubtedly, one of a Composite door's greatest features is increased security. Ours are made up of an exclusive 48mm timber core and comes with an Ultion locking system as standard making them one of the toughest and most secure doors on the market today. Ultion stands for 'ultimate in locking protection', which they certainly are. In the event of burglary by means of picking, drilling or snapping, the lock automatically detects the attack and will go into lockdown mode making it virtually impossible for the trespasser to continue the attack. Ultion is certain of this and as a guarantee they offer £1000 if the burglar manages to snap the lock and enter your home.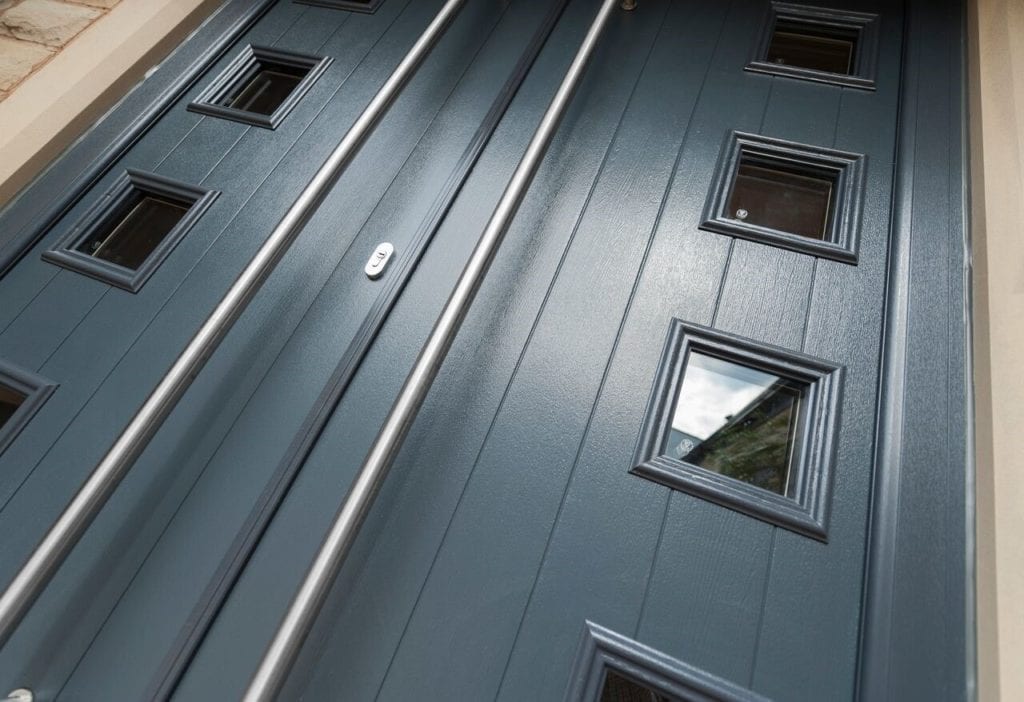 All our Composite Doors are PAS24:2016 approved making them an ideal solution for new build projects. Solidor have tested their range of Composite Doors by putting them through severe physical test, which includes an attempt to cut a 50mm hole through the door in under 3 minutes. The Composite Doors passed the test making them not only one of the most beautiful ranges of Composite Doors, but also one of the most secure.
Composite Door Options
We offer 23 different colours both inside and out along with 18 frame combinations. Our complete range of hardware and features include stylish hinges, handles, letter plates and door knockers in both modern and traditional styles. These features enable you to design a door that suits not only your home but also your personality perfectly.
Our range of composite doors includes French doors, stable doors and traditional and cottage doors so you can choose the style which best suits you and your home. When choosing doors for your house it is essential, they fit with the aesthetic of your home and your personal style preferences. This is why we carry such a range of styles and designs. We appreciate that your front door especially will be the first thing guests notice when they arrive at your home, therefore it is essential you are happy with the appearance of your composite door as well as it's practical benefits.
Please note, our news articles are relevant and accurate at the time of release, but as technical developments dictate, and times goes by the information in this article may no longer be applicable. If you have questions, please contact us using our online contact form or call us on 03332 412 240.