French Doors, Bifolding Doors, or Sliding Patio Doors – which to choose when?
Share this story!
Share this post to any popular social media, email it to a friend or print it off.
---
If you've decided to open up your home with a garden door but are still a little unsure which design would be most suitable for you and your home, you should read on. Years ago, there was just the perennial white aluminium sliding patio door, now there are sliders, bifolds and even French doors with a new flush design in a vast selection of materials and virtually every colour imaginable. Though it's a bit of a cliché, you'll likely have heard about the desire to 'bring the outside in' despite of the unpredictable weather. With spring just around the corner, now's the perfect time to transform your living space with an easy access garden door. Everyone wants a door that aesthetically looks nice whilst having the best performance and security and we're proud to be able to offer you just that. So, which is the best door for you?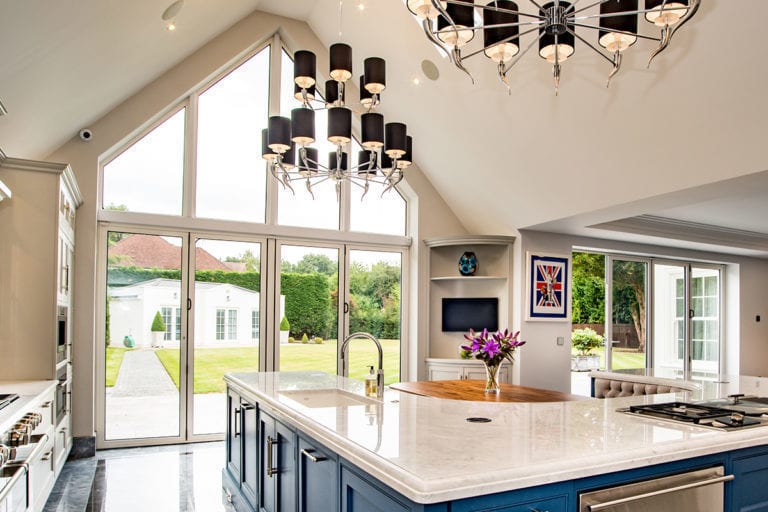 Which garden door should I choose?
Within our extensive product range, there is a garden door to suit your application whether that's to replace an existing opening or to expand/create an opening which will indeed bring the outside in allowing you to enjoy the view around you on those less so grey days. From French- to bifolding doors we manufacture all our products in-house to your size and specification to meet your requirements.
For a smaller opening, go French!
Let's start with French doors, a true and timeless design that suits any home whether it be modern or traditional. If you're looking for easy access to and from your home, French doors is an ideal option. You also have the option of incorporating sidelights for larger openings but generally they fit perfectly into small to medium sized openings. French doors have become very popular in British homes especially for their attractive symmetrical design. They are typically installed into smaller openings, which means natural light will enter but not to the same extent as if you had a sliding door with a larger glass area. At Quickslide we offer a variety of French Doors and have got a solution to suit both budget and application. We offer a classic design with openers that stand proud of the face of the door and a flush design with openers that close into the frame and finish flush with the face of the door. The classic design is available in both uPVC and aluminium whereas the flush design is only available in uPVC. Our uPVC flush doors have been introduced as a timber replica door solution, without any of the headaches that comes with timber of course.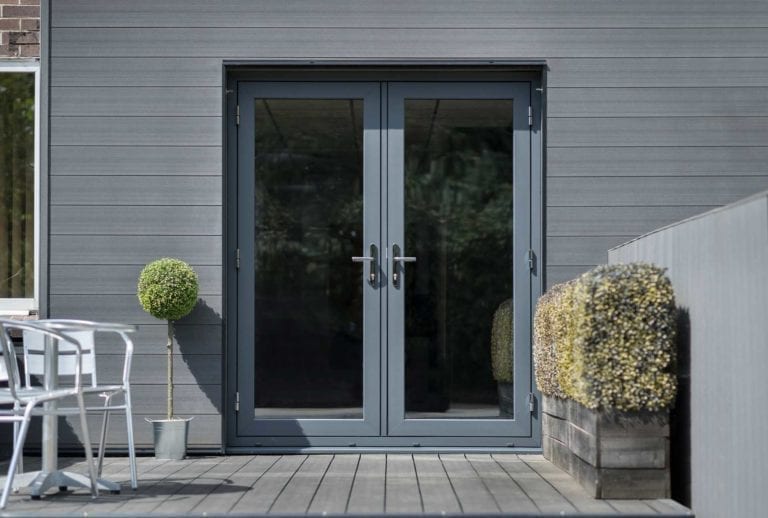 Sliding Doors for an unrestricted view
Our sliding patio doors are worth the investment. Once the sliding patio doors are in, you will instantly see and feel the transformation of your indoor space feeling bigger and brighter. Patio doors consist of large panes of glass allowing for wonderful views and a fantastic breeze on a warm summer day when opened. Featuring clean minimalistic lines our patio doors offer both value and versatility. Just like classic French doors, they are available in both uPVC and aluminium in a range of different configurations and colours. Consider sliding doors if you're looking for a wide garden door with a large glass area and minimalistic features.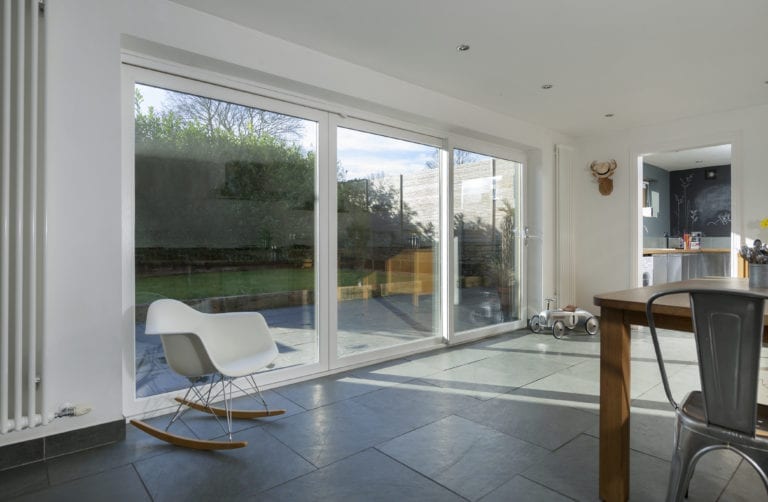 The ultimate WOW factor with our Bifold Doors
Moving on to our most popular garden door, our aluminium bifolding doors are for those that are looking to create a seamless transition between the outside and inside. Our bifolding doors are the ultimate way to transform your home because they are visually stunning, whilst still featuring the best of modern-day double glazing. The doors are versatile and available in configurations of 2 panels to 8 panels making them a suitable option for small, medium and even large openings. Our bifolding doors feature panels that slide and fold left or right. Because of the heavy nature of each of these panels the doors are available in aluminium only; a strong but still lightweight material allowing for a smooth operation for years to come.
All our garden doors are made to measure at our 150,000ft2 site in Brighouse and are available in a premium selection of finishes including smooth RAL, woodgrain foil or a textured finish, which allows you to create a door personal to you. Each door type offers a range of furniture in a versatile range of colours to add to that finishing touch. For any more information on our garden door collection, please get in touch with our products experts.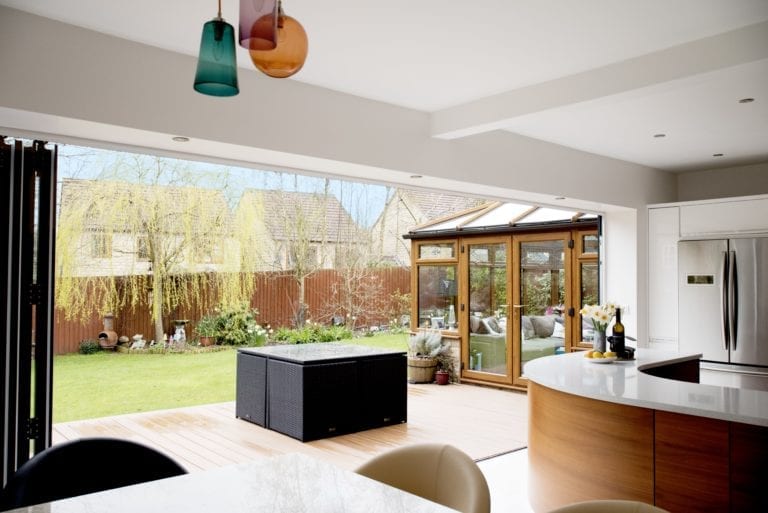 Please note, our news articles are relevant and accurate at the time of release, but as technical developments dictate, and times goes by the information in this article may no longer be applicable. If you have questions, please contact us using our online contact form or call us on 03332 412 240.