Are Sash Windows still in style?
Share this story!
Share this post to any popular social media, email it to a friend or print it off.
---
To put it simply, yes, sliding sash windows are still in style, and search trends tell us that the interest for sliding windows show no signs of slowing down. Traditional heritage sash windows are often found in historic builds like those from Georgian and Victorian eras. Modern sliding sash window are being specified in more and more homes across the UK.
What are the differences between a traditional sash window and a modern sash window?
One key difference between sliding sash windows manufactured now and original sash windows is the materials used. New sliding sash windows are typically made of uPVC, which is more durable, cost-effective, and low maintenance. In comparison to previous timber frames which require an extensive maintenance routine and still tend to decay faster than most other window materials, uPVC is the clear choice. Despite using uPVC instead of timber, Quickslide can replicate many of the original features found on original timber windows.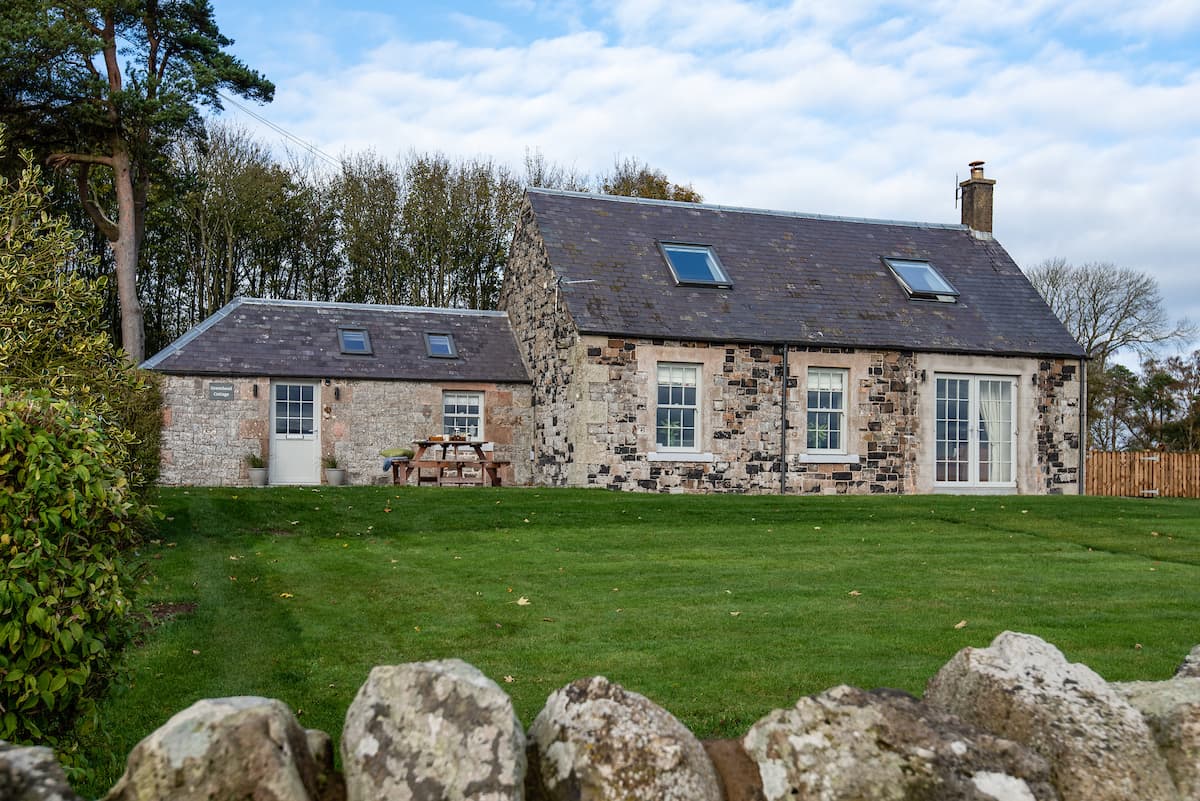 Original sliding sash window features
With sliding sash windows, the options are almost endless. All windows are made to order, and you have the option to specify a window design personal to you. Want to recreate a design similar to your original windows? Consider our uPVC heritage sliding sash windows. Choose from our woodgrain foils with run-through sash horns, a deep bottom rail, and an astragal bar layout to match existing windows. To top it off choose either seamless corners or mechanical joints for a premium finishing touch.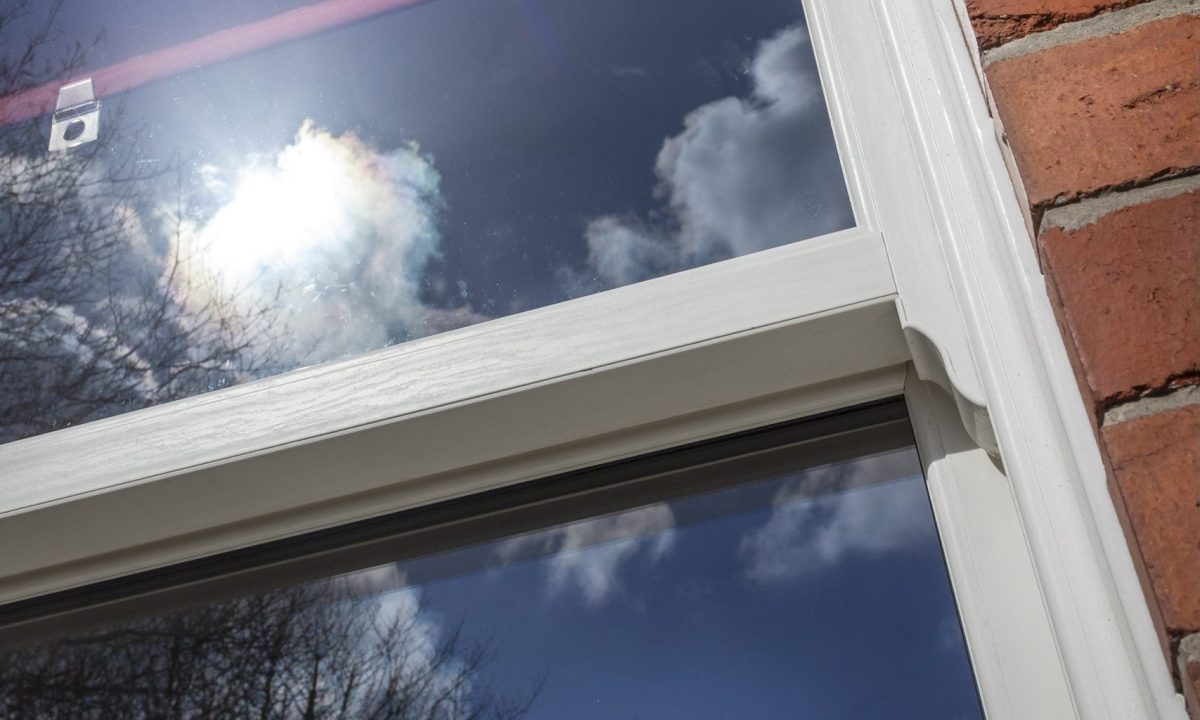 Alternatively, if your home is modern and you're on the look out for a minimalistic but still premium looking sash window design you may want to consider a smooth finish in your choice colour. We offer a bespoke colour-bonding service in which you can choose your exact shade of virtually any colour you can think of. Instead of choosing run-through horns, opt for seamless corners for a smooth finish from corner to corner.
Trending sash window colours
So popular have coloured window frames become that some very interesting variations on the theme are becoming available. Watch out for deep woodgrain foils, smooth foils, and even dual foils. Some of our more popular finishes include agate grey and anthracite grey. We're currently playing around with the idea of introducing these finishes on a white woodgrain finish internally, for a twist of both modern and classic.
Classic white woodgrain is one of our best true timber replicas and is a consistently popular choice for those looking for a traditional touch. Agate grey and bespoke green shades such as sage and olive green are new to the window industry. They're quickly becoming the ones to look out for, perfect for someone keen to keep up with trends without sacrificing beauty.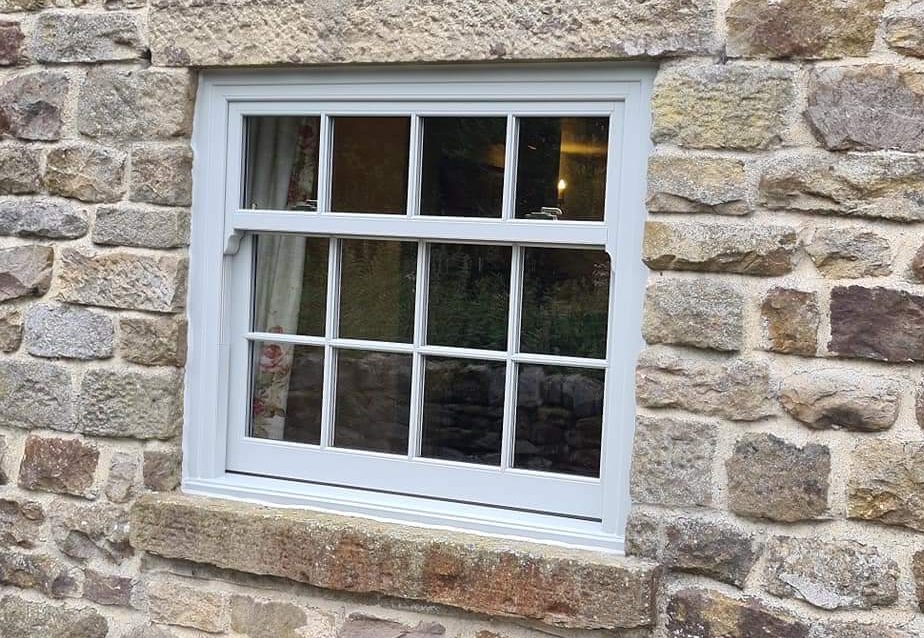 Looking to add a touch of heritage to a modern build? Our grey and black sash windows are an excellent way to combine history with contemporary elements.
For more information on Quickslide's coloured and foiled windows, read our guide to uPVC colours and woodgrains.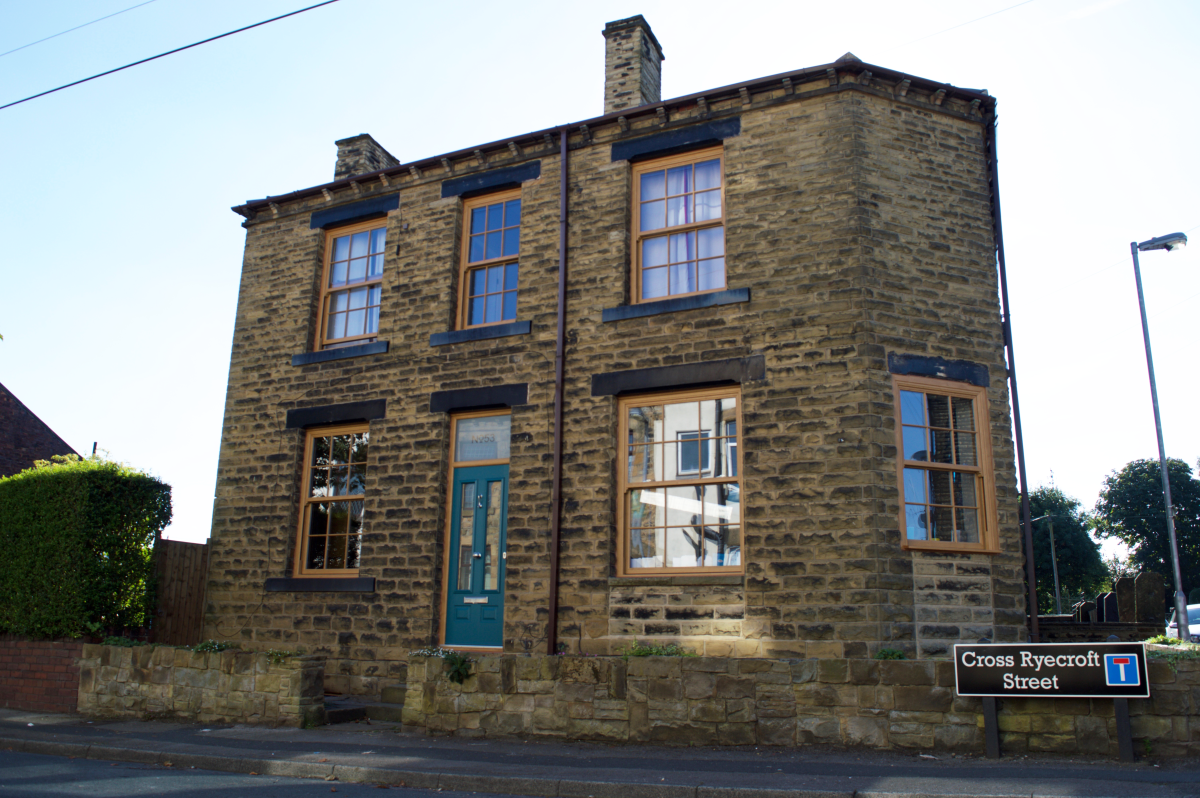 How are traditional sash windows made?
The manufacturing method of sliding sash windows has changed over time. Original window frames were traditionally handcrafted out of wood, and modern uPVC windows this day today are typically manufactured in factories by fabricators. This comes with the added benefit of advanced machinery to attain repeatable high quality. We've worked tirelessly and have done amazing work designing our traditional looking uPVC sash windows. Features such as run-through sash horns, astragal bars, a deep bottom rail, and a stunning range of authentic timber-looking finishes create a stunning heritage appeal.
Besides this, we've also developed premium mechanical joints available on our wood effect heritage sliding sash windows. This option has been designed to replicate the detailed 90-degree joints originally found on timber windows and is available for those looking for the highest level of authenticity.
Sash Windows or Casement Windows?
Casement windows are the most popular window design across the UK, usually the window style specified for new builds. Casement windows come with the benefits of being a versatile yet budget-friendly solution. Alternatively, sliding sash windows have a traditional style that can uplift any home.
What are Casement Windows?
In words that most people can understand, casement windows are those with hinges that open outwards. They very much sit at the modern end of design, especially when manufactured in aluminium or a flush style. Casement windows come with the option of triple glazing to further insulate your home.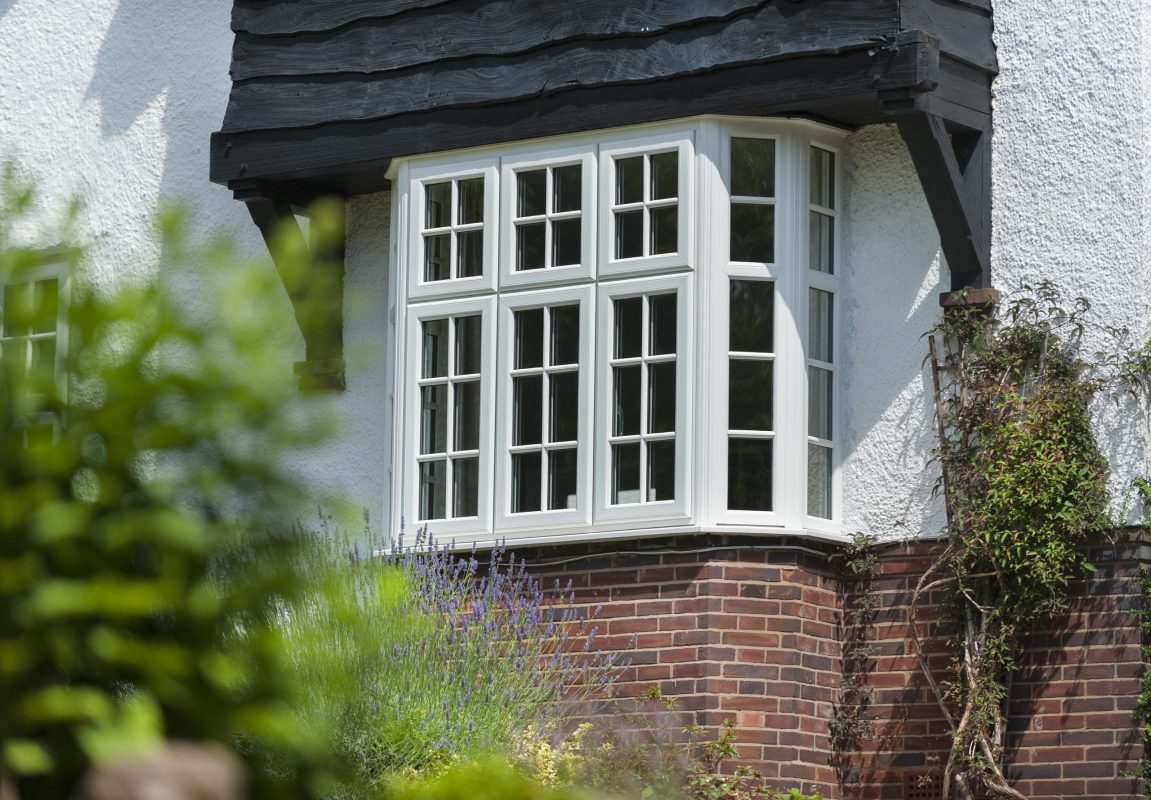 Why choose Sash Windows?
Heritage sliding sash windows are the perfect traditional addition to any build. They are a beautiful, historic choice, and they could even increase the value of a property if the design is well suited to the building.
Find out more about our sliding sash windows by browsing our page or contact one of our team today for any further questions you have.
Please note, our news articles are relevant and accurate at the time of release, but as technical developments dictate, and times goes by the information in this article may no longer be applicable. If you have questions, please contact us using our online contact form or call us on 03332 412 240.