Window Requirements For My New Build Project: PAS 24 Approved
Share this story!
Share this post to any popular social media, email it to a friend or print it off.
---
Several building requirements need to be met for new-build projects. One of them being the security of the windows that are installed. Any window that is being fitted into a new-build has to pass the PAS 24:2016 latest tests. This test certifies that windows will provide homeowners with optimal security.
We are proud to announce that our flagship product, our uPVC Sliding Sash Windows, has once again passed the PAS 24 standards for security and tests for weather resistance performance. During these tests, each part of the window is assessed to check that it can withstand great force and hold resistance against intruders.
Whether you are an installer wanting to find the right products or an individual choosing an installation company for your new build home, you need to make sure you use PAS 24 tested products. The products will not only secure your home but help you to feel safe throughout the year. Continue reading to find out more about PAS 24 regulations.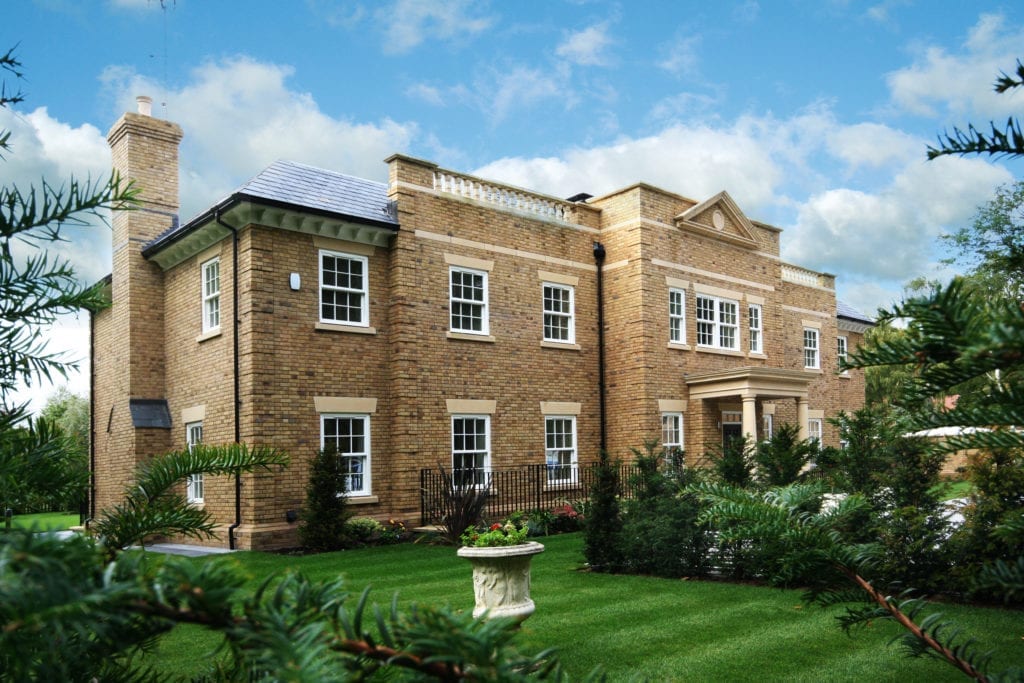 Sliding Sash Windows
Our sliding sash windows have once again passed the latest PAS 24 requirements for safety. We feature a wide range of security features that will secure homes across the country and allow homeowners to feel safe throughout the year. The sliding sash windows that we manufacture are available with a comprehensive security upgrade that is both PAS 24 certified. 
Our uPVC sliding sash windows emulate the traditional timber design with the ovolo shape, run-through sash horns and flush gaskets. The beautiful designs of our windows do not compromise their ability to keep homes safe. We use advanced manufacturing and high-quality locks to pass the current PAS 24 tests.
What is PAS 24:2016?
PAS 24:2016 is a product assessment specification regarding the latest building regulations. It sets out certain tests that windows and doors must pass for them to be installed within new-builds. The thorough assessments are designed to see if the windows and doors will prevent unwelcome intruders from trying to break into homes.
Do I Need PAS 24 Tested Windows For New Builds?
Yes. Windows that are being fitted into new-build projects must have passed the PAS 24 tests and require evidence of this. Any installers carrying out the work need to ensure that these products meet the PAS 24 standards. This is important for homeowners as they will want to feel safe in their homes and feel more comfortable knowing that the windows have been tested. There is a cost involved in having windows tested against PAS 24. However, it can be much more costly if you do not have one done.
PAS 24 Testing
The following windows are available for testing and acceptance:
Top hung, side hung, bottom hung, and butt hinged
Top and side hung projected
Top hung and side hung fully reversible
Tilt and turn vertical and horizontal sliding
Fixed and fixed casements (dummy cents)
Parallel opening
Double opening (French window)
Vertical and horizontal pivot
The PAS 24 tests must be carried out by an independent body, and the windows go through a mixture of manipulation and mechanical testing.
Part of the assessment includes attacking the window with various tools at different angles to try and misplace the beading. Windows that are internally beaded are designed not to be removed from the outside, and this is a great test to check this. 
There is also a force of up to 3kN applied in different positions that will try to dislodge the sash from the frame. We even submitted a small window (420mm wide) without top sash security blocks to be tested and we're pleased to say that we passed with flying colours.
As well as security, you should also look for windows that have been tested against the weather. There are tests against water tightness, air permeability and wind resistance. Our sliding sash windows obtained an exposure category of 1200 pa. 
Find Out More
If you would like to know more about our sliding sash windows or want to discuss your new-build project, please get in touch. Send us a message through our online contact form, and we will get back to you as soon as possible. We are on hand to answer any questions that you have.
Alternatively, you can give us a call on 03332 412 240 and have a chat with us directly. We have years of experience manufacturing windows and doors and can provide you with our expert and impartial advice. We look forward to hearing from you!
Please note, our news articles are relevant and accurate at the time of release, but as technical developments dictate, and times goes by the information in this article may no longer be applicable. If you have questions, please contact us using our online contact form or call us on 03332 412 240.