Share this story!
Share this post to any popular social media, email it to a friend or print it off.
---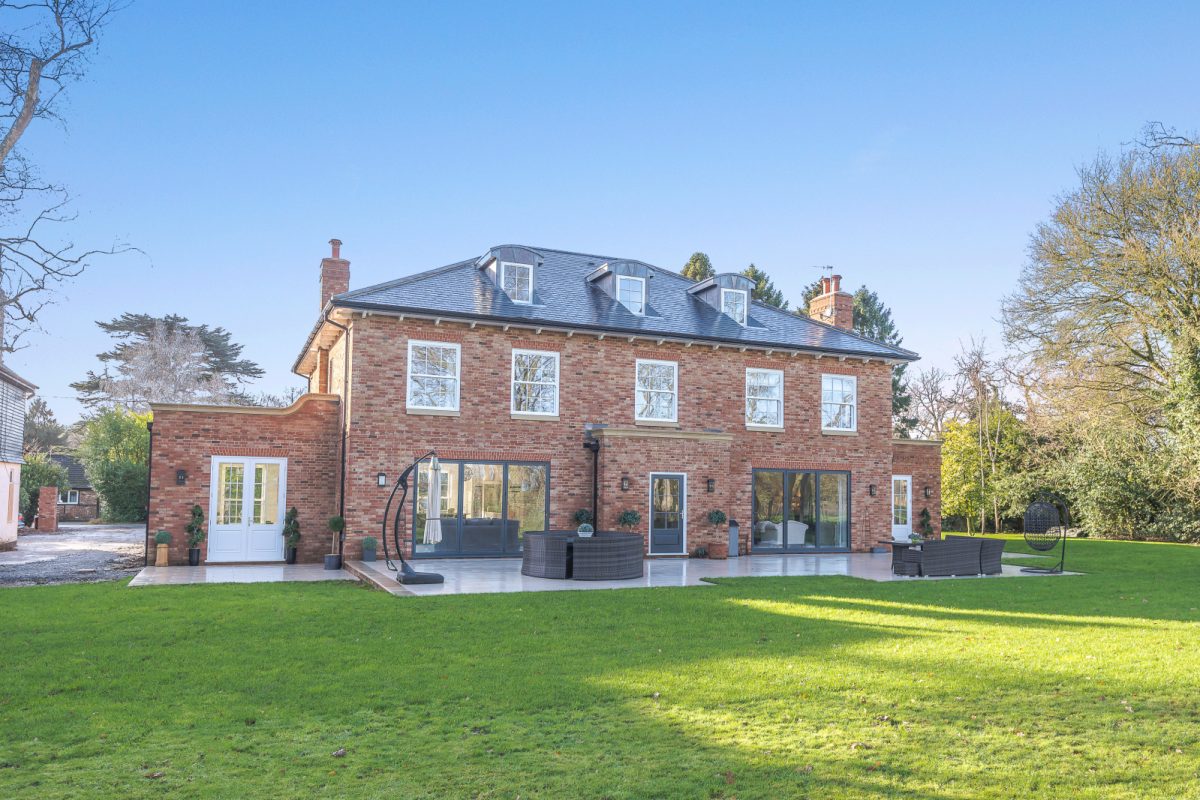 At Quickslide, we keep up-to-date with the government's building regulations to ensure our products are manufactured to the highest standard. As part of the UK government's 2050 net-zero emissions aim, the building regulations have undergone new changes, with the goal of producing fewer carbon emissions.
We want to assure our customers that Quickslide has already taken these new amendments into account and have adjusted our products accordingly. However, it's important to recognise that the responsibility to ensure the building works comply ultimately lies with the installers.
There are a number of different changes being made, but the two in particular that we'd like to make you aware of are Part F and Part L, which come into force from June 15th 2022.
Why Is The Government Making These Changes?
The government's current aim is to deliver zero carbon ready homes by the year 2025 as part of their net-zero emissions 2050 commitment. By making the changes to the document, they will attempt to ensure fewer carbon emissions are being released, and buildings' overall insulation standards, U-values and ventilation are improved. Part F and Part L have been modified to be more up-to-date on the recommendations from Public Health England and the World Health Organisation (WHO). With Quickslide, you can trust that we've already taken the Part F and L recommendations into account for our products. But should you have any questions, please feel free to contact us on 03332 412 240.
What Is Part F, And Why Does It Need To Change?
Part F is the section of the government's building regulations which sets the standards for a building's ventilation. However, upon a review of Part F, it has been found that the document was out of date. Therefore, Part F has been amended to ensure that buildings are well ventilated to improve the condition of the build and the living conditions of people living there. By making these changes, the government hope to improve the standards of all homes.
What Are The New Part F Changes?
To improve the levels of ventilation in a building, Part F will drive the increasing requirements of background ventilators. In fenestration terms, these are knows as trickle vents, and the requirements say that they should be installed into virtually all windows and doors to allow for the recommended amount of airflow into the property. These vents will sit be fixed into a window or door and filter fresh air into the home. The change to document F aims to help radically improve the condition of a property. Additionally, as the airtightness of products will be increased as part of Doc L to ensure less natural heat is escaping a property, the trickle vents will work at allowing sufficient natural air to be filtered into a building.
How To Adapt Your Building To Meet With Part F
Our products can be manufactured with the right specification to meet all current building regulations. We can assure you that the windows and doors we manufacture have taken into account the new amendments. When you order a window or door through us, we can ensure that trickle vents will be available to meet the regulations.
These changes mean that when you order new or replacement windows for your home, a trickle vent will most likely need to be installed to meet the new building regulations laid out by the government.
The background ventilators will be installed to be controlled automatically or by the home's occupant. This is to make sure that the building has a controllable airflow, which will provide the occupant with the recommended amount of ventilation. If you have any questions about the trickle vents, please contact us. Additionally, you can find out more about Part F's amendments here.
What Is Part L, And Why Has It Been Amended?
Part L is the section of the building regulations, which covers 'Conservation of Fuel and Power'. As it stands, the previous Part L was out of date and needed to be amended to meet the current standards for the energy performance and carbon emissions of new and existing homes. Additionally, the amendments to Part L will help meet the government's goal for new build homes to maintain low carbon heating and energy efficiency by 2025.
What Changes Have Been Made To Part L?
From June 15th Part L's amendments will take effect. The changes are to ensure all new properties produce around 31% less carbon monoxide emissions. As Part L covers the energy efficiency of a property, lower U-Values have been introduced to help reduce a building's CO2 emissions.
Bespoke Window and Door Prices
At Quickslide, we've already made the required adjustments to our products to meet the government regulations. Get a price for our bespoke windows and doors today. Alternatively, you can find an installer right here on our website who'll be able to provide advice on the government's building regulations prior to survey and installation.
Should you have any questions regarding the new building regulations, then please get in touch. You can either call us on 03332 412 240 or use our online contact form. We'll be happy to answer any queries you have.
Please note, our news articles are relevant and accurate at the time of release, but as technical developments dictate, and times goes by the information in this article may no longer be applicable. If you have questions, please contact us using our online contact form or call us on 03332 412 240.