Visit our virtual FIT Show Stand!
Share this story!
Share this post to any popular social media, email it to a friend or print it off.
---
Are you missing FIT Show and can't wait until 2025? Or didn't get a chance to visit? You can now go on a virtual tour of our stand via FIT Show 360! For the past couple of months, the team at Visual Eyes have been working hard to create a flawless walkthrough of this year's FIT Show. They've covered each and every stand, from Quickslide to People in Glazing.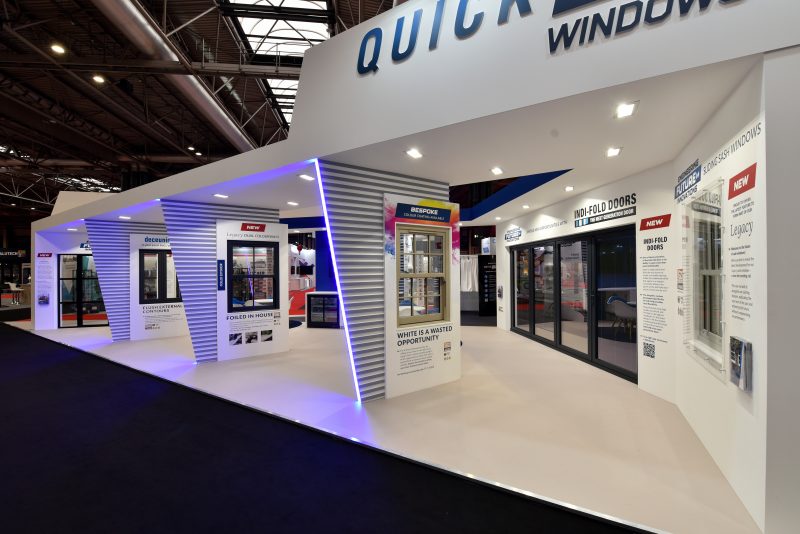 Take a closer look at each of the award-winning windows and doors we had on display, from our authentic Legacy uPVC Sliding Sash windows to the brand-new revolutionary Indi-Fold doors.
We feel that a lot of our personality was reflected in our stand. With bright blue & white lighting to make us stand out, a futuristic theme, and even a photobooth, it was definitely a stand to remember! Industry friends both old and new enjoyed taking plenty of photos with a range of props and our lovely team were more than happy to chat about everything Quickslide.
For more information on Quickslide and the products we had on display, there's plenty of interactive virtual hotspots available on our stand. There's even a handy video showing how our Indi-Fold doors operate, if you didn't manage to catch a demonstration back at FIT Show in May!
FIT Show Highlights
We were excited to announce refined run-through horns and a new slim-rail for our sliding sash windows at FIT Show this year, coming soon for added authenticity. At 37mm, the new slim meeting rail will be more than 10mm thinner than our current meeting rail.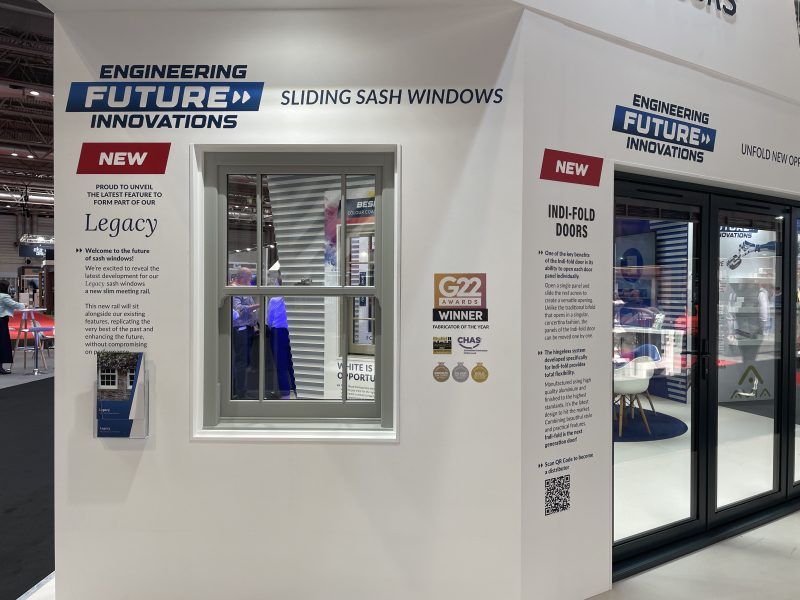 Our 'Engineering Future Innovations' theme proved to be very popular. With all of the developments we've announced this year, from the new Schirminator cutting centre, to slimline aluminium doors, it felt right to focus on the future. After all, we're committed to constantly improving and developing our products and systems.
Please note, our news articles are relevant and accurate at the time of release, but as technical developments dictate, and times goes by the information in this article may no longer be applicable. If you have questions, please contact us using our online contact form or call us on 03332 412 240.