Quickslide takes on New Integral Blind Range
Share this story!
Share this post to any popular social media, email it to a friend or print it off.
---
We're very pleased to announce that Quickslide will be working in partnership with Morley Glass in supplying windows and doors with integral blinds sealed within the cavity of our double glazed glass units. The new integral blinds will be available to order from December 2019. The partnership with Morley Glass moved forward due to a more versatile range of blind operations and colour options offered.
Also, Morley Glass is local to Quickslide, which allows us to offer a much improved turnaround on units with integral blinds and more serious still having local suppliers go hand in hand with our aim of reducing our carbon footprint.
Integral blinds are often associated with patio doors including bi-folding doors and French doors but with our new range the blinds will also be available within the glass units used on our range of sliding sash windows and casement windows in both uPVC and aluminium. The new range of integral blinds will comprise of a cordless slider as well as cord system option.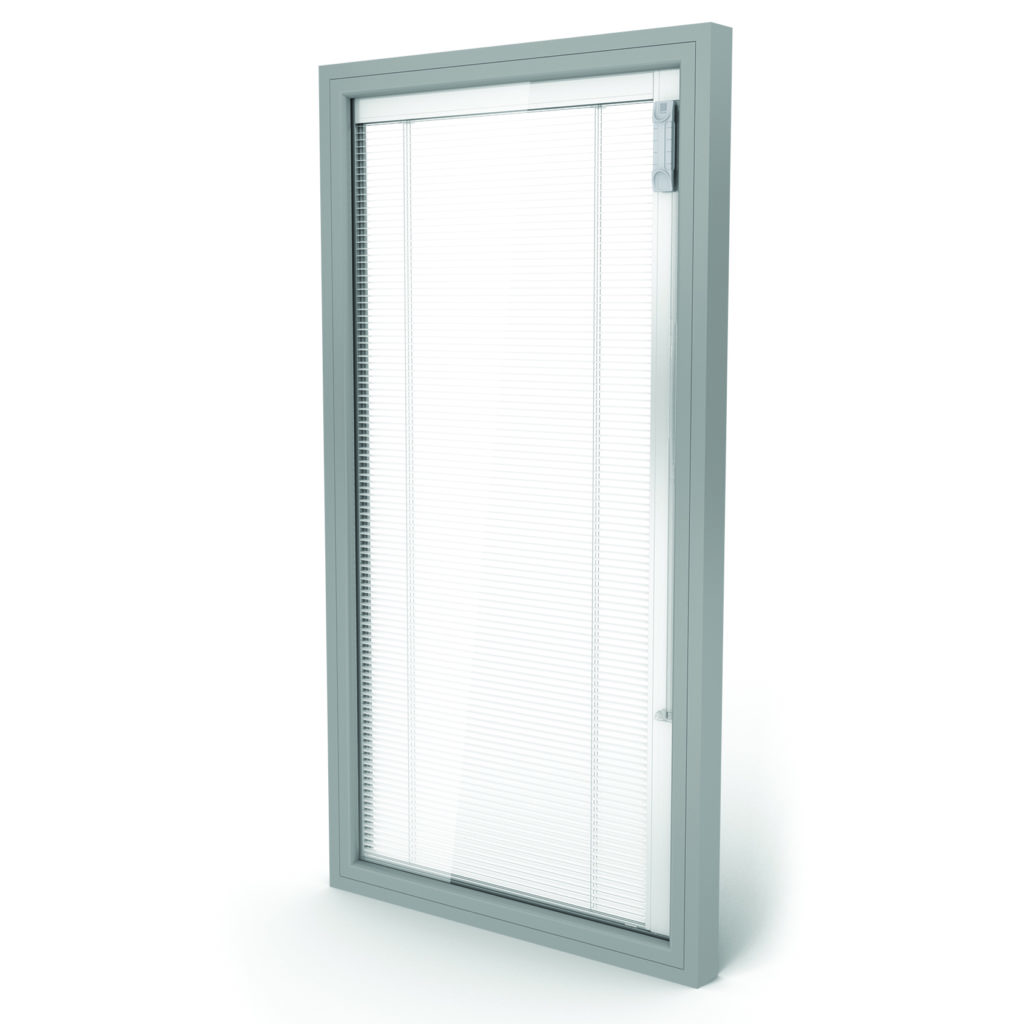 Cordless Slider Option
The cordless slider is a manually operated sliding Venetian blind which features a single, cleverly designed magnetic slider to control the whole operation. Positioned on a narrow slide guide on the edge of the sealed unit, this cordless slider integral blind control system allows the blind to be raised, lowered and tilted with ease completely cord free.
The patented magnetic system with raising and tilting function for Venetian blinds encapsulated within 20mm cavity double glazing units. A narrow adhesive transparent profile ensures the linear movement of the slider. This system provides a slicker overall visual result with no cords on the face of the glass. The cordless sliding system represents the highest quality and operational
reliability of any integral blinds. The blind is encapsulated within the two glass panes of a double-glazed unit, with thermal efficiency optimised thanks to a warm edge spacer bar as standard.
Cord Option
With this system, the slat raising, lowering and tilting function is achieved using a rotational magnetic transmission through the glass, thereby guaranteeing the double-glazed unit's hermetic seal. One set of magnets is inserted in the blind head rail within the cavity and the other applied to the external glass surface. The external magnet, fixed to the internal glass by double-sided high-performance adhesive, allows perfect alignment with the internal magnet. This magnet principle does not compromise the unit seal and guarantees the perfect integrity of the double-glazing unit.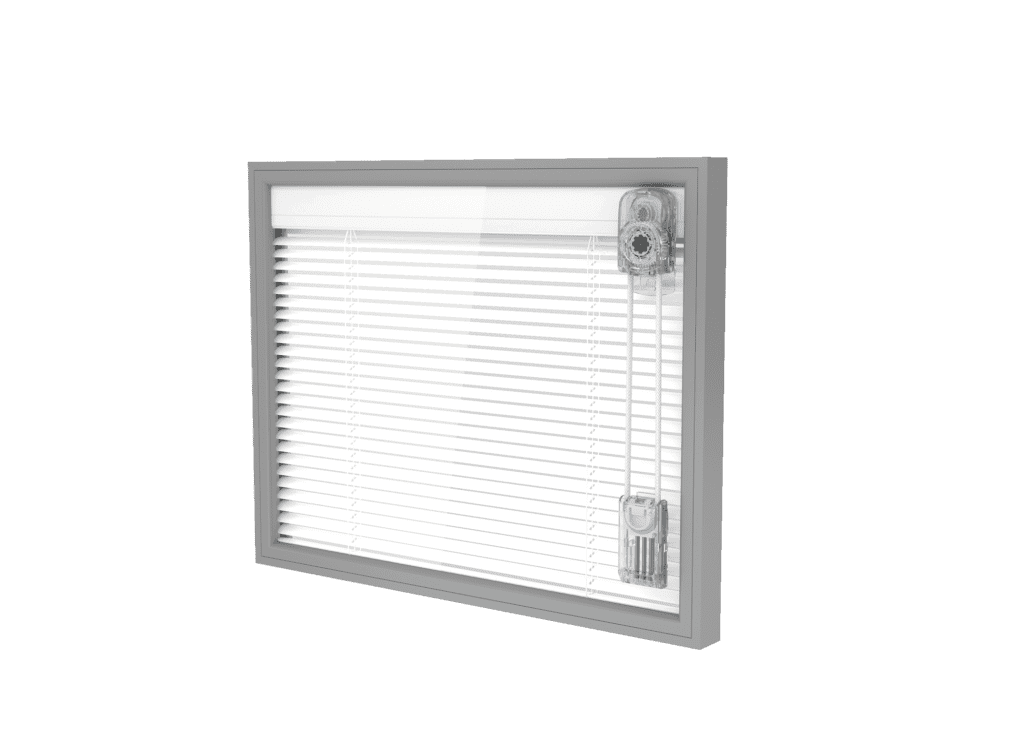 Integral Blind Colour Options
Both our system options feature venetian blinds available in your choice of 10 different colours to complement the frame finish of your windows and/or doors. The colours vary from classic beige and grey finishes to statement colours such as yellow and green. Your choice of venetian blind colours will determine the colour of the head rail and slider (is applicable). The head rail and slider are available in white, cream, grey and anthracite complementing our unique range of blind colours. For any more information on our new range of integral blinds, please download our brochure here.
Previous
Next
Please note, our news articles are relevant and accurate at the time of release, but as technical developments dictate, and times goes by the information in this article may no longer be applicable. If you have questions, please contact us using our online contact form or call us on 03332 412 240.