Which windows are ideal for cottage-style homes?
Share this story!
Share this post to any popular social media, email it to a friend or print it off.
---
Traditional cottages were built with wooden windows, but rather than using timber, homeowners nowadays have more choice for window materials. Mainly because of the price of timber windows and the level of maintenance required, many homeowners are making the switch to uPVC windows over wood. If you've got traditional looking windows made of wood that need replacing, don't settle for white standard windows that will decrease the original charm of your home. We can maintain the cottage appeal of your home while providing modern efficiency, low maintenance requirements, and traditional aesthetics.
What are cottage windows?
A key feature of cottage windows is an astragal bar grid to mimic the appearance of individual glass panes. With our style of bars and an added woodgrain effect finish, we can recreate common configurations of bars often found in cottage homes.
If astragal bars aren't the style you're seeking, we can also offer internal fret where the bar sits inside the glass unit only. This will create the appearance of separate panes, albeit less authentically. The internal bars are sealed inside the glass unit, which makes it easier to clean your windows.
What kind of windows are seen in a cottage?
Both casement windows and sliding sash windows are often installed in traditional cottages, so the choice is completely yours. Our recommendation will most often land on the most traditional looking window namely the sliding sash window which is the perfect choice for any home requiring heritage aesthetics and modern performance.
Flush casements are also an excellent option. They combine traditional and modern styles perfectly to create a system that can maintain the heritage feel of a home. Your choice of foiled finishes can be the defining characteristic of the design. Bring your windows to life with any one of our stunning stock colours.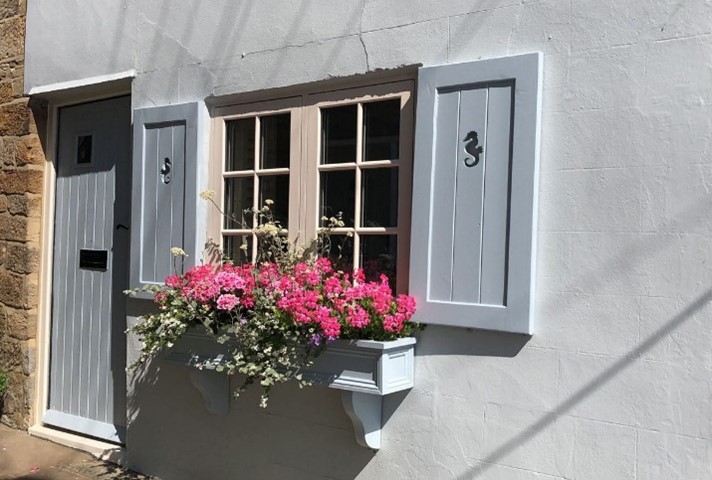 Sliding Sash Windows for Cottages
One of the most popular designs in the UK and our flagship window style, we're the go-to name for vertical sliders for a reason. Our legacy model offers complete authenticity without compromising on modern technology, so you're getting the best of the best in every aspect. Choose from a range of stunning finishes. You can also request a RAL colour if you've got a particular shade you'd like to imitate.
On traditional sliding sash windows ideal for cottages you'll most likely find authentic run-through sash horns, a deep bottom rail and some sort of astragal bar layout. You can find out more about these features right here on our website.
Flush Casement Windows for Cottages
uPVC casement windows manufactured flush in their frames are a classic for a reason. Flush sash windows were made first made popular in the 19th century. They've remained a popular option for their elegant looks since then. Our woodgrain foiled finishes effortlessly replicate traditional timber, making them ideal for cottage-style homes.
Steel-replica Frames for Cottages
Looking for casement or flush sash? Our aluminium experts can create windows to effortlessly mimic the traditional beauty of steel frames. Aluminium has countless advantages over steel, well regarded for being low maintenance, cost effective, and energy efficient. Additionally, the thermally broken polyamide framework our windows feature creates a barrier between the cold outside and the warm inside.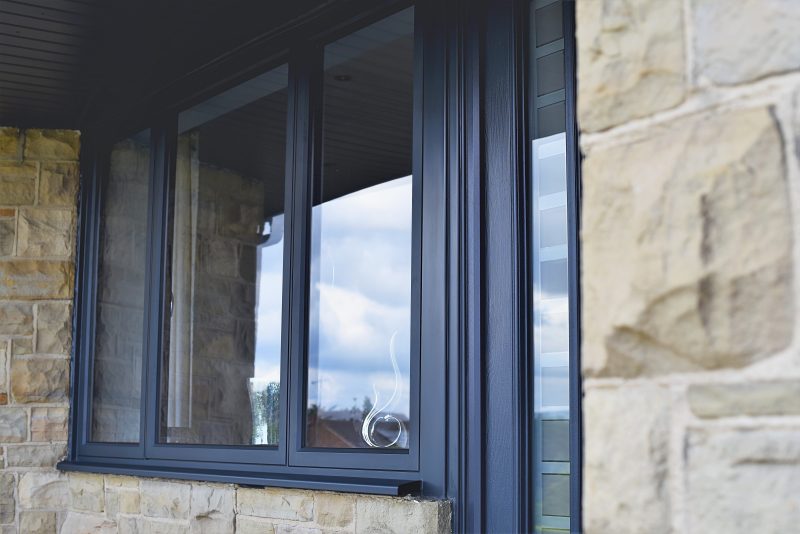 Quickslide offer complete versatility
A key aspect of our windows' appeal is their flexibility. Whether your home is defined by its traditional features or offers a contemporary beauty, we can manufacture the perfect windows to match. Even our heritage windows can perfectly complement a modern home, adding an elegant touch to any property.
Please note, our news articles are relevant and accurate at the time of release, but as technical developments dictate, and times goes by the information in this article may no longer be applicable. If you have questions, please contact us using our online contact form or call us on 03332 412 240.