We've been shortlisted for 4 National Fenestration Awards!
Share this story!
Share this post to any popular social media, email it to a friend or print it off.
---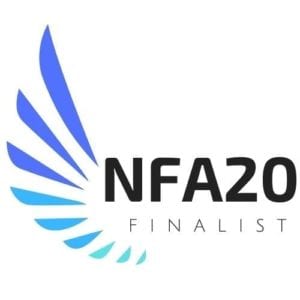 2020 has been a tough year for us all, not least for those of us in the construction industry, which is why we are incredibly proud to announce that we have been shortlisted for four National Fenestration Awards (NFAs) including the sought after 'Fabricator of the year' title.
The prestigious awards, established in 2013, aims to be the fairest, all-inclusive fenestration awards, rewarding the very best of our sector. The NFAs are run and decided completely by the participation of the industry, which is undeniably the most rewarding way to be recognised!
If you are a member of the double-glazing industry, you can submit your votes for Quickslide in the following categories 'Fabricator', 'PVC Company', 'Timber Alternative Company' and 'Vertical Sliding Sash Window Company' here.
Reasons to vote for Quickslide
Quickslide is a family owned business with factories constantly increasing in size as we keep innovating and bringing in machinery to add value and raise the bar for the double-glazing industry. 15 years ago, we had one factory and now we have four, which gives us a total of 150.000 ft2 to do what we do best. Read more about our story.
As one of the UK's leading specialists in premium, PVC heritage style windows and doors, Quickslide has developed an enviable reputation over the years not just for the quality of our product portfolio, but also for the strength of our service – attributes that have been made possible through continuous investment in production facilities and infrastructure as well as a commitment to the careers and wellbeing of all employees.
Quickslide was one of the key companies that popularised high quality uPVC replacement vertical sliding box sash windows in the UK home improvement sector. In November 2019, we introduced the Legacy sliding sash windows to further extend our penetration of the Heritage sector.
The Legacy sash windows is based upon Spectus Systems' widely acclaimed window system and is offered as a 'true heritage' window and one that builds upon the established credentials that Spectus has long enjoyed with a reputation for being the benchmark for uPVC vertical sliding windows. Quickslide has paid great attention to the exceptional detailing of authentic period aesthetics, which are the most important criteria for buyers of this style of window. Key aesthetic features include the authentic ovolo shape to the frame, bead, sash and cill with a wide range of detail customisations including astragal bars, run through sash horns, an external weather bar and a deep bottom rail together with flush gaskets that emulate traditional glazing, all of which have been researched to ensure authenticity.
Most importantly, every element of frame fabrication and finishing is carried out in-house at Quickslide by a team of people that understand what they are doing and the importance of that to our customers. But we need a superb product to which we can add that Quickslide 'difference'.
Please note, our news articles are relevant and accurate at the time of release, but as technical developments dictate, and times goes by the information in this article may no longer be applicable. If you have questions, please contact us using our online contact form or call us on 03332 412 240.